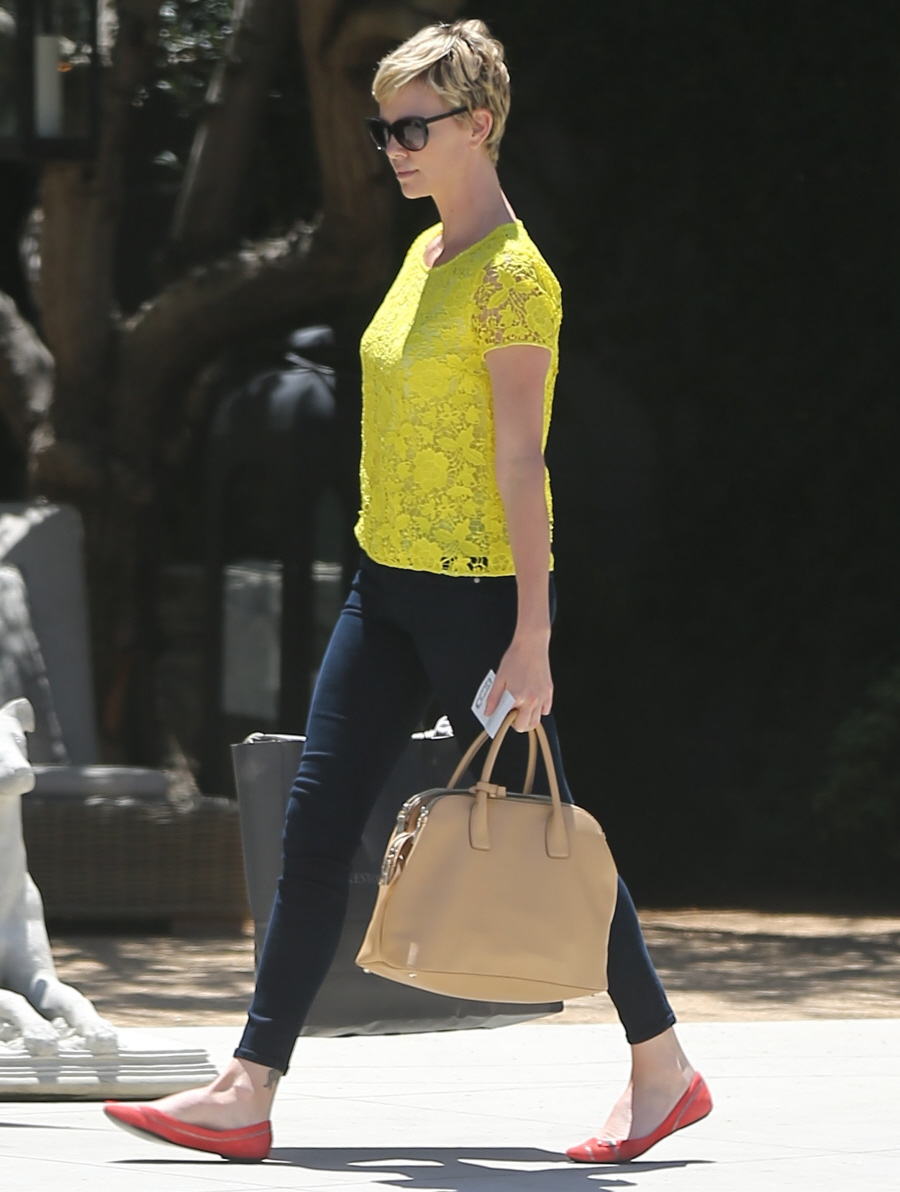 Purse p0rn!! Here are some photos of a very sunny-looking Charlize Theron in West Hollywood yesterday. Will Charlize dethrone Reese Witherspoon as the relatable blonde Hollywood mom? Doubtful, although I did make myself laugh with that one. Charlize's default is set on "hardcore" so seeing photos of her looking smiley and happy are the exception to the rule. While I usually loathe most yellow clothes, Charlize's outfit is super-cute. And I love the purse.
Charlize is about to start work on Seth MacFarlane's directorial follow-up to Ted, a film called A Million Ways To Die In The West. It's supposed to be a Blazing Saddles-type cowboy comedy, and Charlize is the lead. The rest of the cast has been firmed up too, and Charlize will be supported by: Liam Neeson, Amanda Seyfried, Sarah Silverman, Giovanni Ribisi and Neil Patrick Harris. NPH!! LIAM!! Okay, that sounds really interesting.
Charlize recently came to Capitol Hill to campaign for more funding for PEPFAR, the president's emergency AIDS relief program (which George W. Bush started).
When Charlize Theron came to Capitol Hill recently, she undoubtedly turned a few heads. But the Academy Award-winning actress didn't come to be seen; she came to be heard.

Ten years after President Bush began an emergency AIDS relief program, known as PEPFAR, Theron is calling on the United States to renew its commitment in the global fight against HIV/AIDS.

"We're looking at our first AIDS-free generation being born in 2015," Theron tells Top Line. "We can't stop now."

Theron runs an AIDS support program for youth from her home country of South Africa, Africa Outreach Project, where 10 percent of the population has the disease, and met with members of Congress to talk about her work. Her advocacy for continued monetary assistance comes at a time when lawmakers have little appetite for increased spending, but the South African actress says the U.S.'s contributions to foreign aid efforts are more modest than some think.

"A lot of Americans have this misperception that foreign aid is around 25 percent, which it's not. It's less than 1 percent," says Theron.

Executive Director of UNAIDS Michel Sidibé accompanied Theron during her Capitol Hill visit and says the United States has been a crucial partner in making progress against AIDS.

"The taxpayer's money is producing results, starting with the commitment of President Bush, bringing the emergency plan, showing that we can really save lives of people when no one was having any hope," Sidibé says. "It was $15,000 per person per year. Today we have 8 million people on treatment. We save millions of lives."
Charlize's actions are admirable… but I seriously doubt she's going to get any extra funding from Congress. And not to put it all on the House's screwed-up spending priorities – I doubt Pres. Obama wants to waste any political capital on PEPFAR too. Not when funding has been slashed for Meals On Wheels, Head Start, TSA, air traffic controllers, the US Geological Survey (the people monitoring volcanos and earthquakes), and the Department of Defense. I know it sucks, but there it is.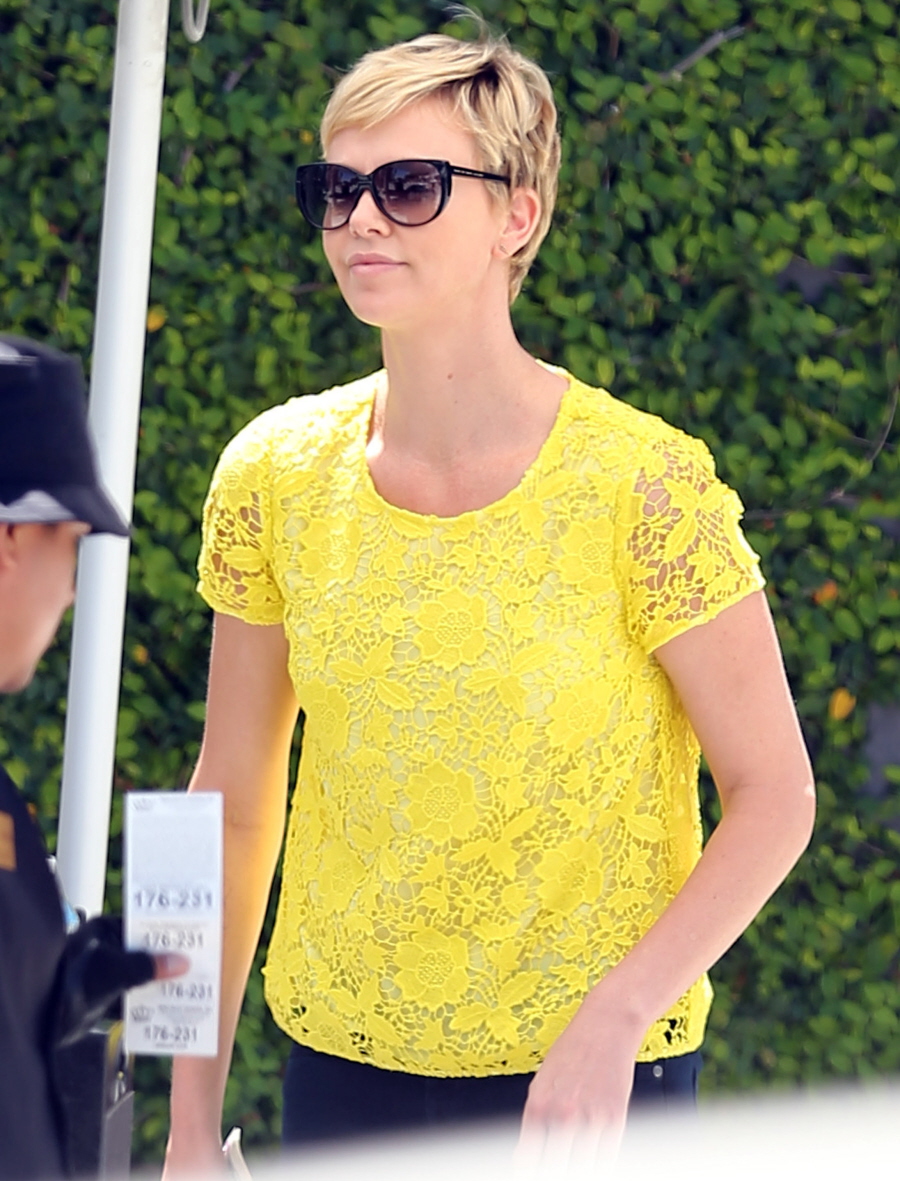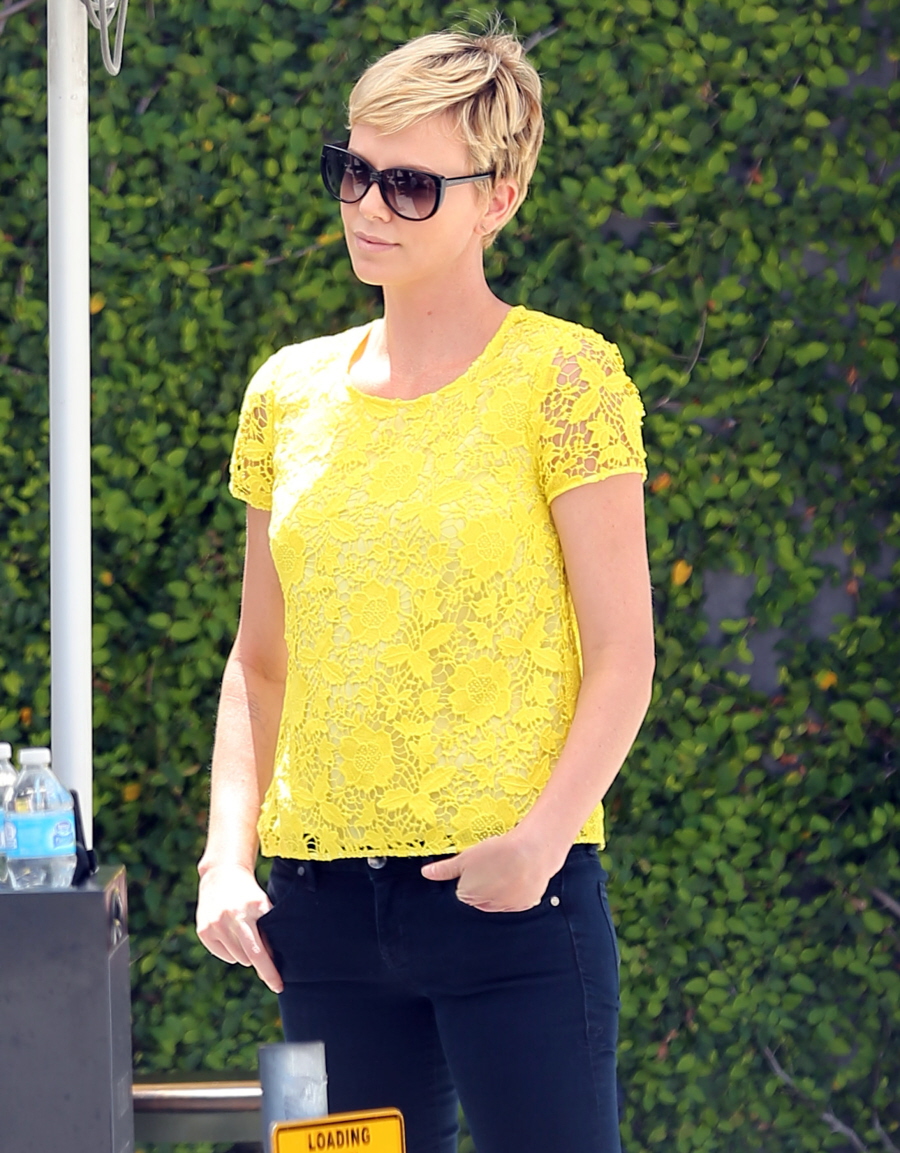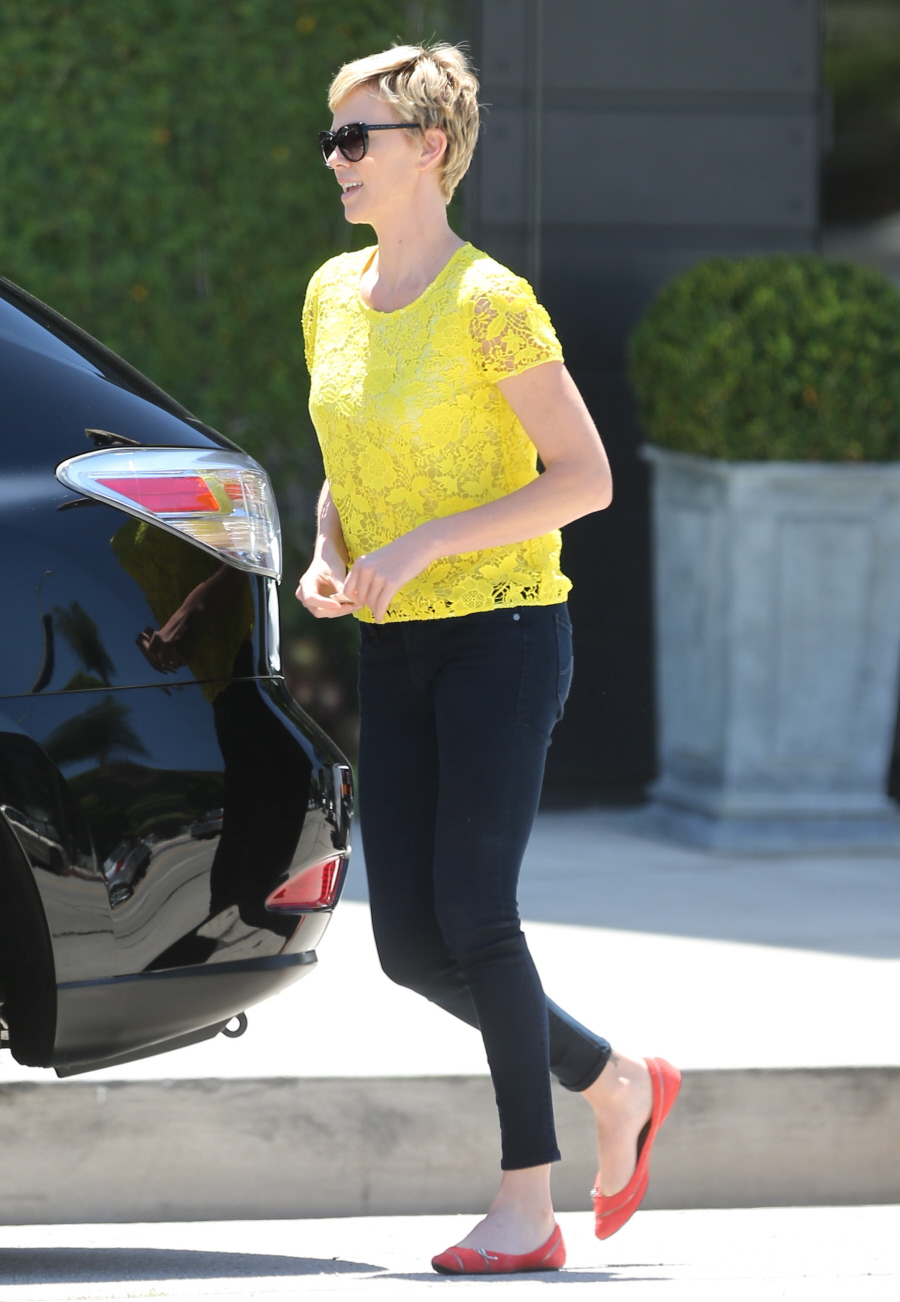 Photos courtesy of Fame/Flynet.