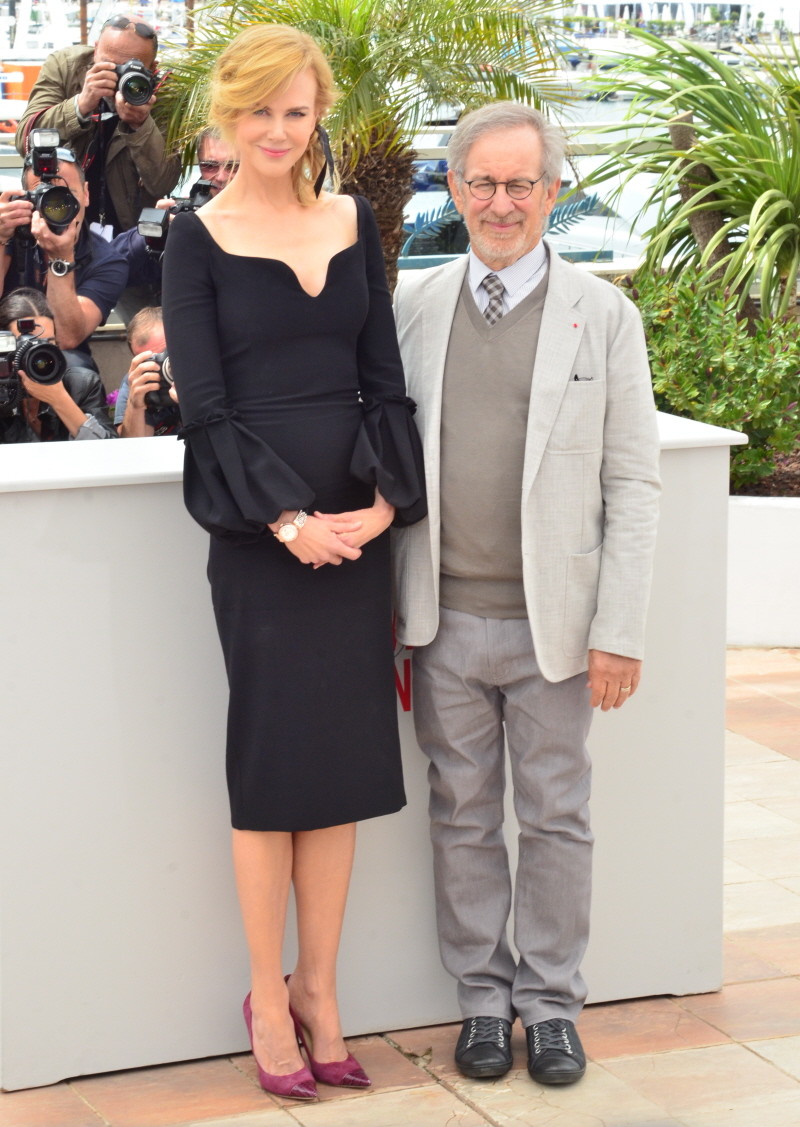 I swear, you are going to be sick of Nicole Kidman within a week. Trust me. She's going to be everywhere during the Cannes Film Festival. But for now, we can enjoy the fashion p0rn. Here are some photos of Nicole Kidman and Steven Spielberg (and Daniel Auteuil) at the photocall for the Cannes Film Festival jury. Spielberg is the jury chairman or whatever. Other jury members include: Christoph Waltz, Vidya Balan and Ang Lee. Do you think Ang Lee and Spielberg get along? I imagine they're probably friendly and have a great deal of respect for one another, but let's try to stir up some boy drama anyway.
We already saw Nicole at the Cannes Jury Dinner last night – she wore a sparkly little frock which was okay. I had an issue with her hair (she flat-ironed and did a center-part) and her Botox/lip injections. As you can see in these photos, whatever work Nicole has had done to her face is much less noticeable when her makeup and hair are styled "softer". The hairstyle really compliments her, and the effect is that her lip tragedy is less noticeable. I really like her dress too – this is a great choice for the start of Cannes. She can do glamour and sparkles for the evening, but I like that she went for a more professional/somber look for the photocall. She looks like a sexy widow. It's a hot look. Update: finally got the designer ID on the dress, it's Sarah Burton for Alexander McQueen Spring 2013. It's one of the better pieces I've seen from Burton.
Should we say anything about her bolt-ons? CB kind of thinks Nicole's style went a little bit haywire when she got them, and that's a solid theory. For years, Nicole was the slim, small-breasted woman who could wear anything. I think she's struggling with how to dress her bigger boobs now. Also: how GD short is Steven Spielberg?! Or is Nicole just THAT tall?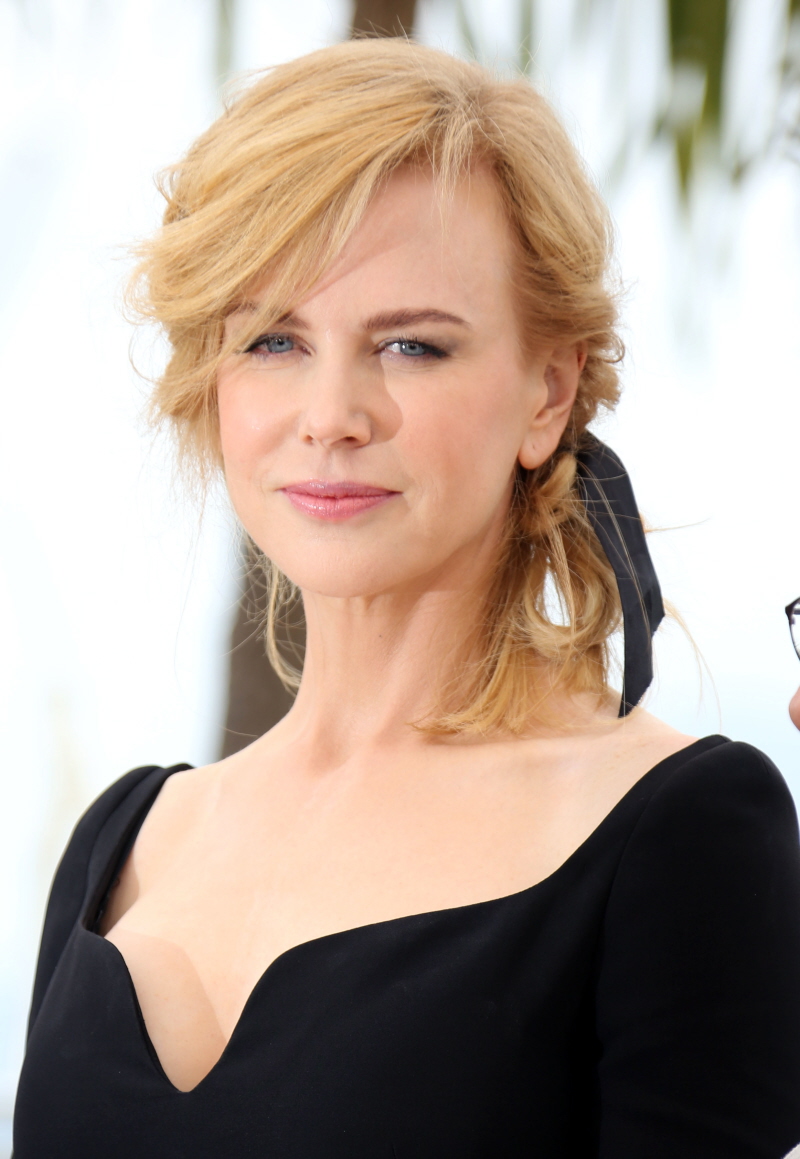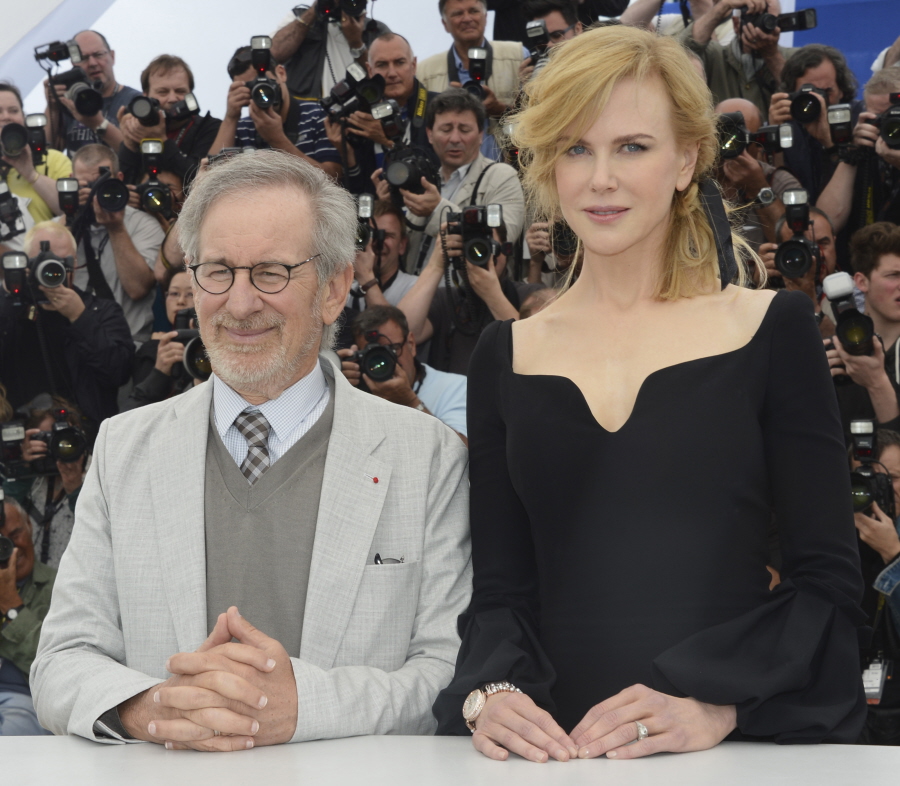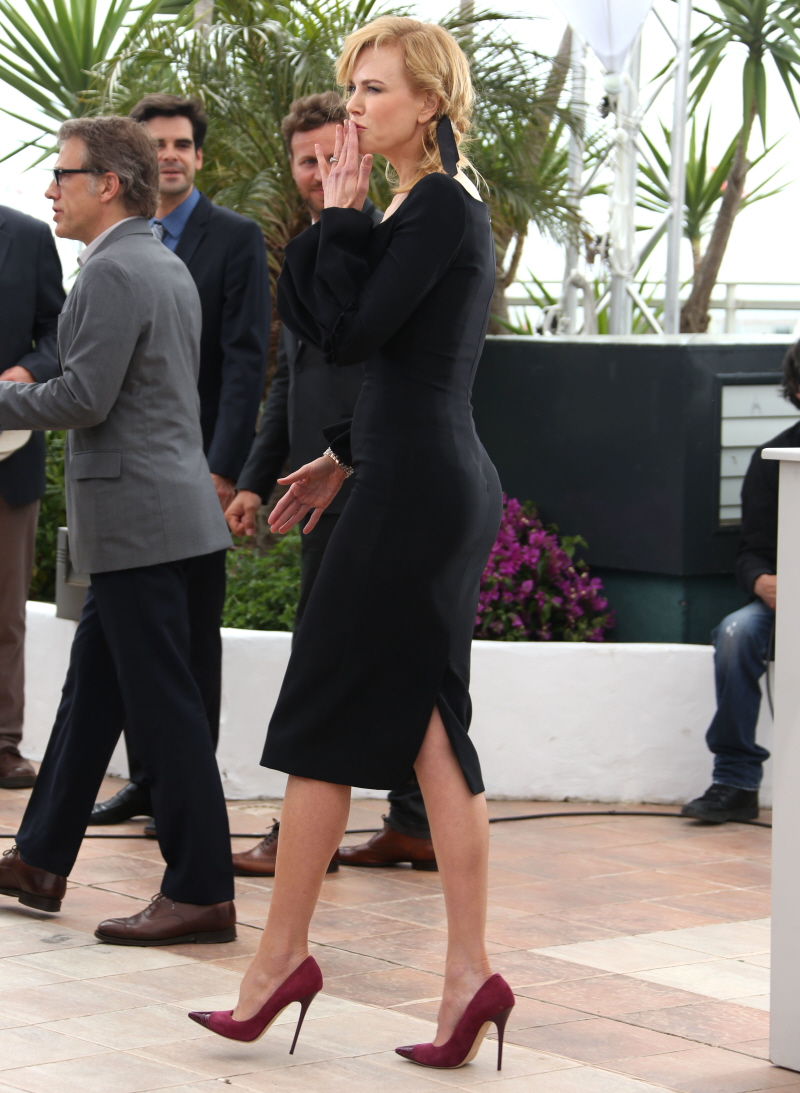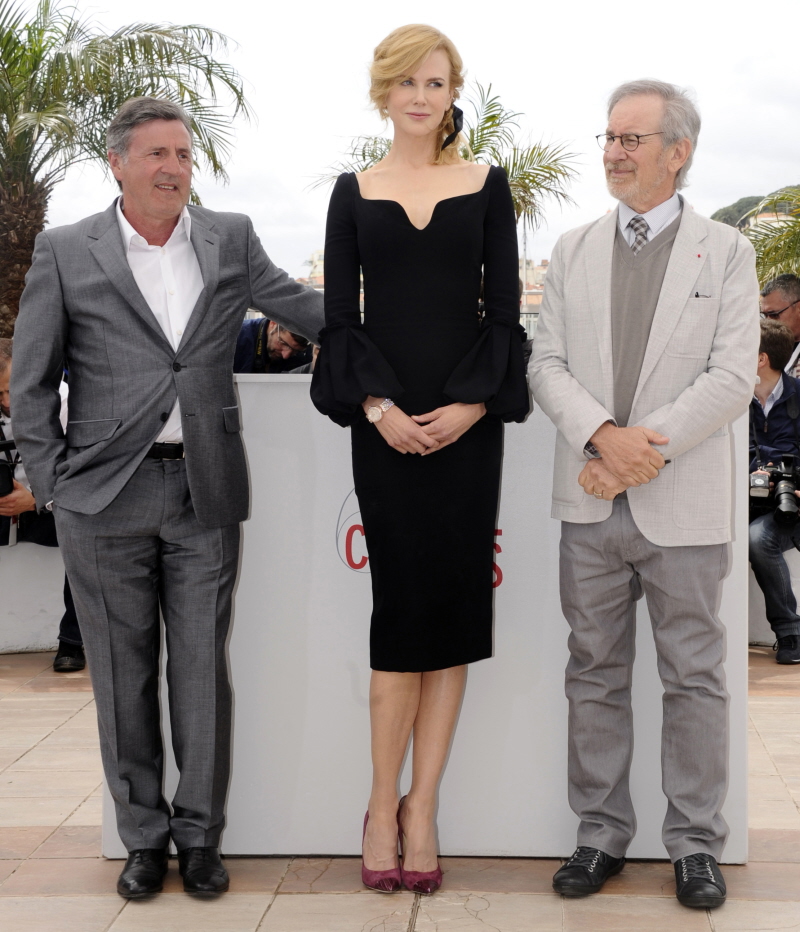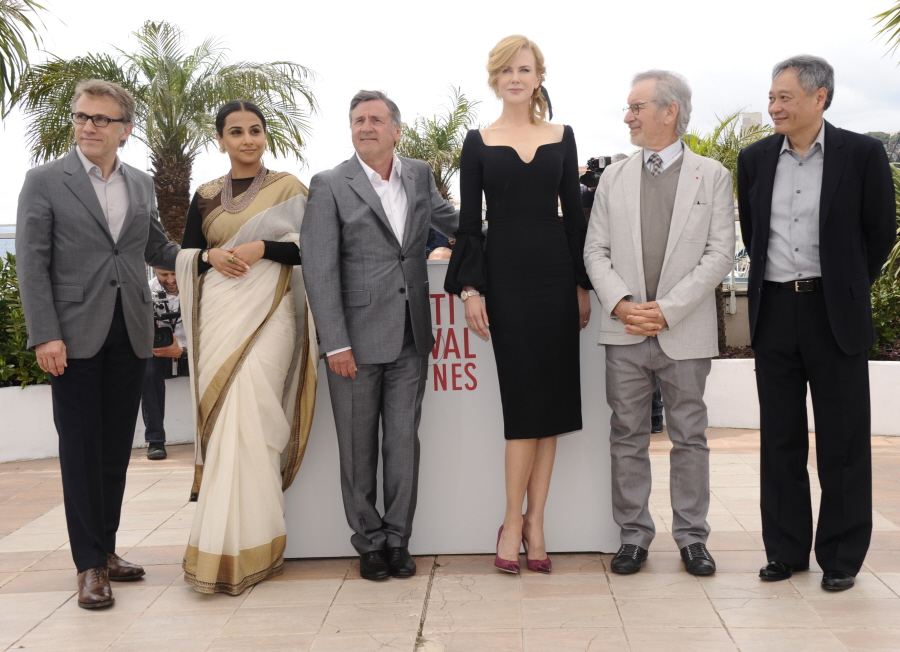 Photos courtesy of WENN.