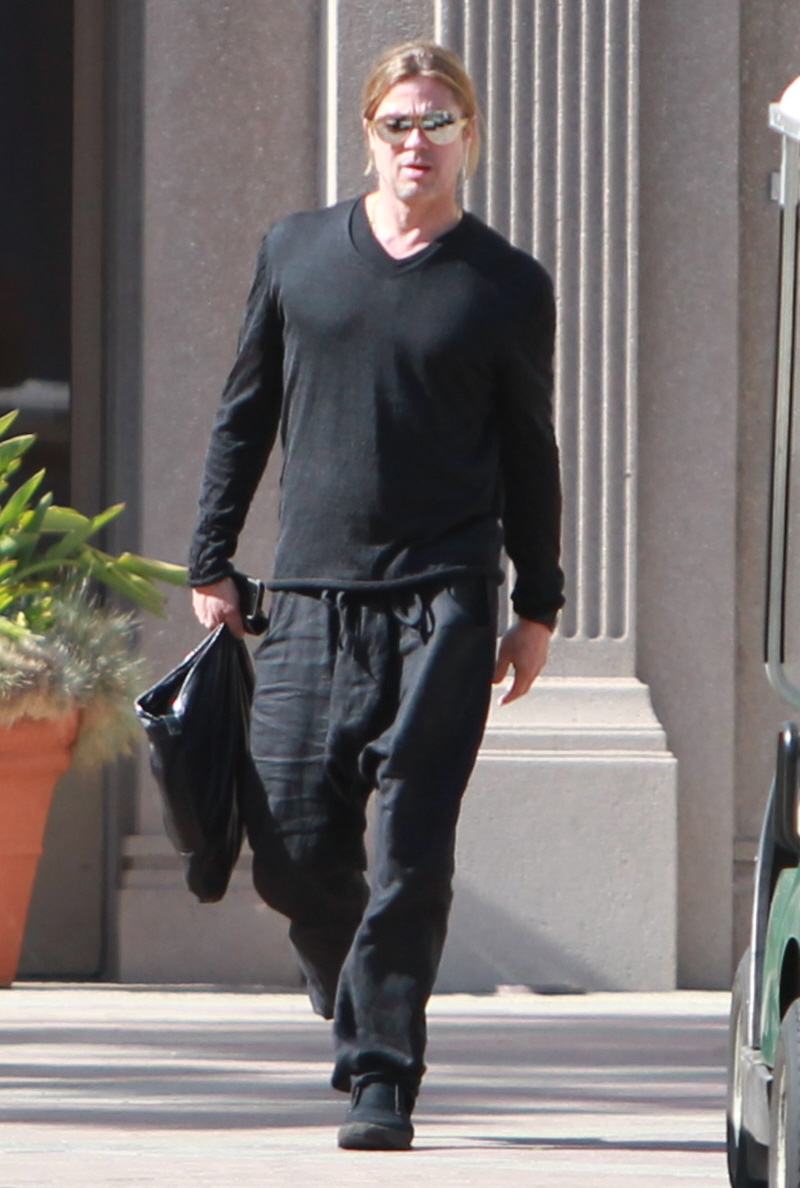 I've been full of praise for the way Angelina Jolie and Brad Pitt have publicly handled Angelina's double-mastectomy, even allowing my Brangeloonie Freak Flag to fly proudly in a way I haven't in a while. But I do need to have a word with Brad Pitt about this ensemble – Brad was photographed yesterday in LA, leaving a business meeting. At first I thought he was wearing Justin Beiber-esque hammer pants, but I actually think these are slouchy linen sweatpants or something. And they're too big for him, so they just LOOK like Bieber Pants, and it's a bad look in total. I'm fine with black sweater – everything from the waist up is fine. But Brad needs to stop trying to make the linen casual-wear happen.
So, we've got an assortment of Brangelina news today. Let's do it with bullet points!
*Angelina's doctor has begun to blog about Angelina's process – you can read the first blog post here. The doctor notes that Brad really was there every step of the way and Brad was the first person Angelina saw after she got out of surgery.
*Angelina's friend Nicholas Kristof, who is an advocate-columnist for the NYT, wrote on his Facebook page: "Angelina Jolie also asked me to convey her thanks. She is just so, so grateful for the overwhelming outpouring of public support that's she's getting. And she's grateful to all for taking this and running with it to start serious conversations about women's health." Angelina came out to support Kristof's book Half the Sky: Turning Oppression Into Opportunity for Women Worldwide several years ago.
*Kristof also tweeted that Angelina is "the gold standard for celebrity activism… [this is] a conversation that'll save lives. I've spoken to Angelina Jolie several times in [the] last few days, and she has been so strong, so brave, so determined. She wants to use her medical issues to nurture a nat'l conversation on health options. No self pity; she just wants to help."
*Jon Voight found out about his daughter's double mastectomy on Tuesday, like the rest of the world, despite the fact that he just seen her days before. Voight said: "My love and admiration for my daughter can't be explained in words. I saw her two days ago with my son Jamie. We all got together for his birthday, with her and Brad [Pitt]. But I didn't know. It wasn't obvious at all. I found out [Tuesday] morning. I was as surprised as anyone and deeply moved by the way she's handled this. She's a very extraordinary person, the way she examined it and what she shared."
*Dr. Oz issued a statement that was extremely complimentary of what Angelina is doing and has done already. His statement reads like a love letter from a fan-boy. It's really sweet.
Update: OMG, Angelina scored the cover of Time Mag!! You can read an excerpt of the cover story here, and here's the (absolutely gorgeous) cover.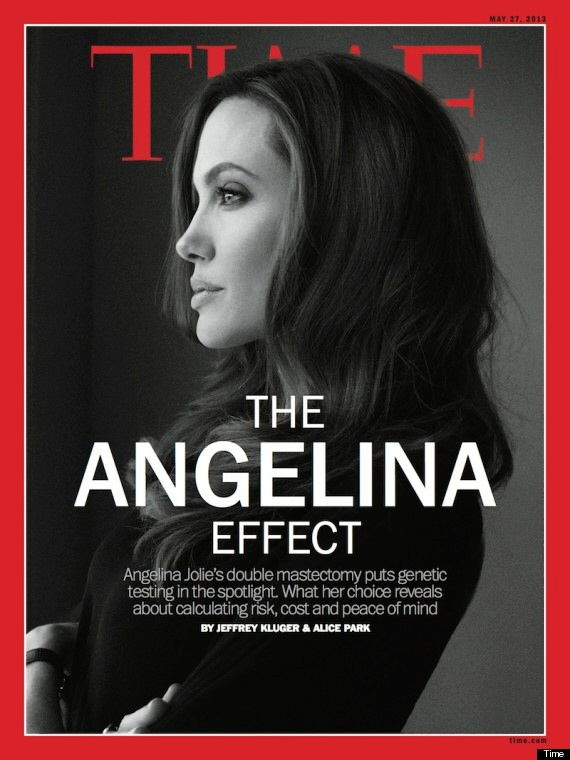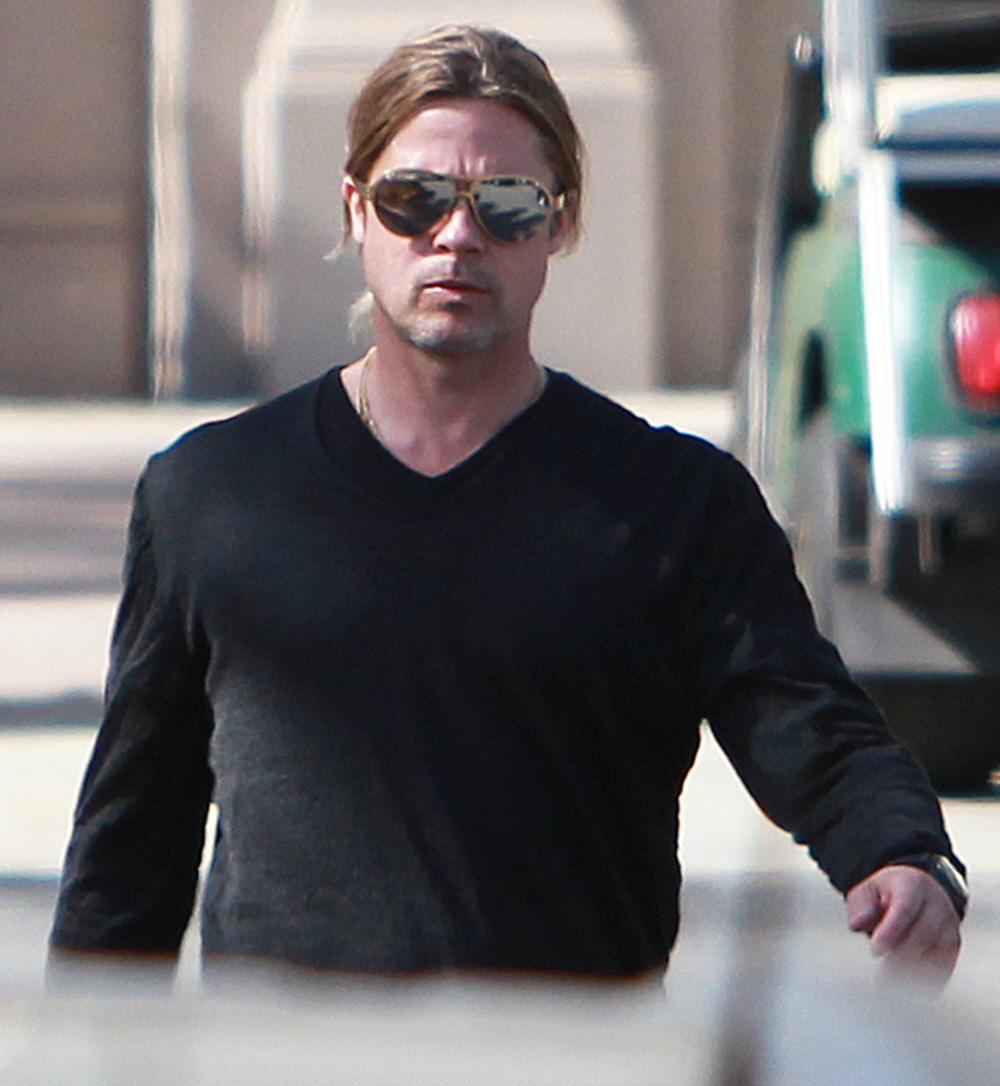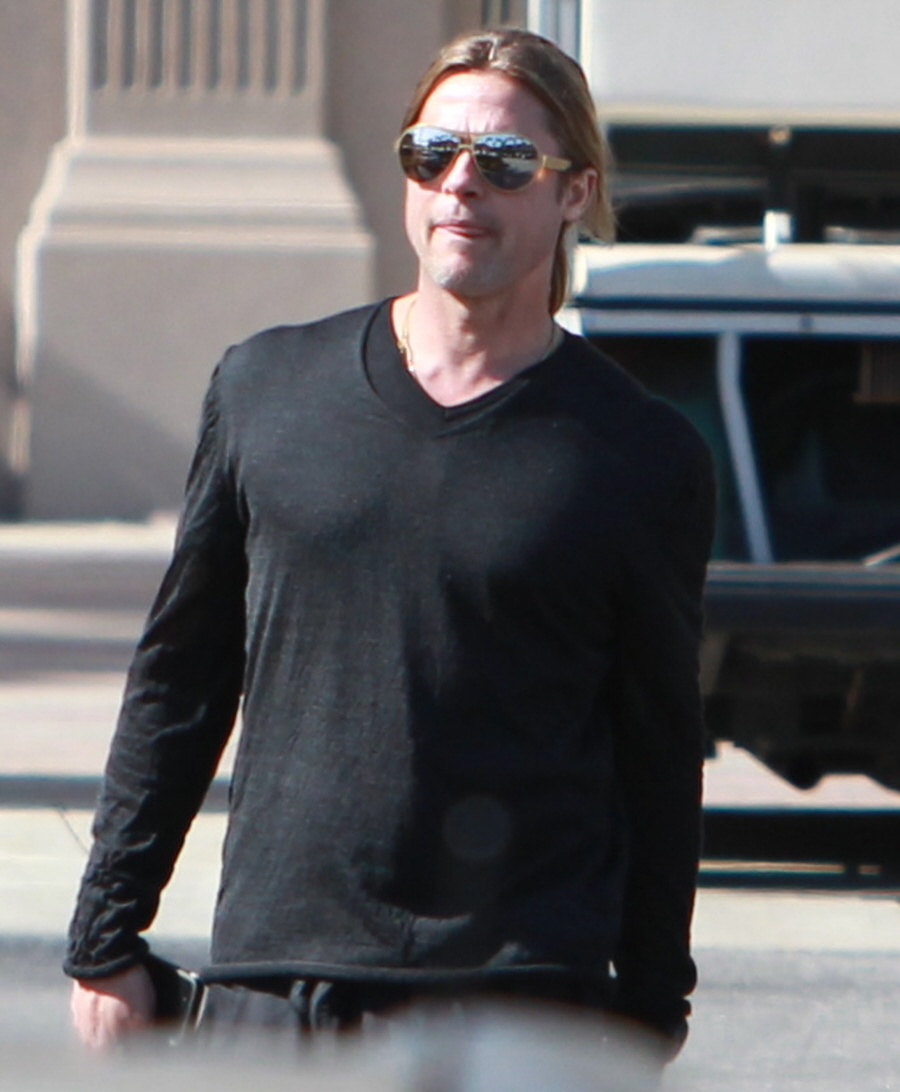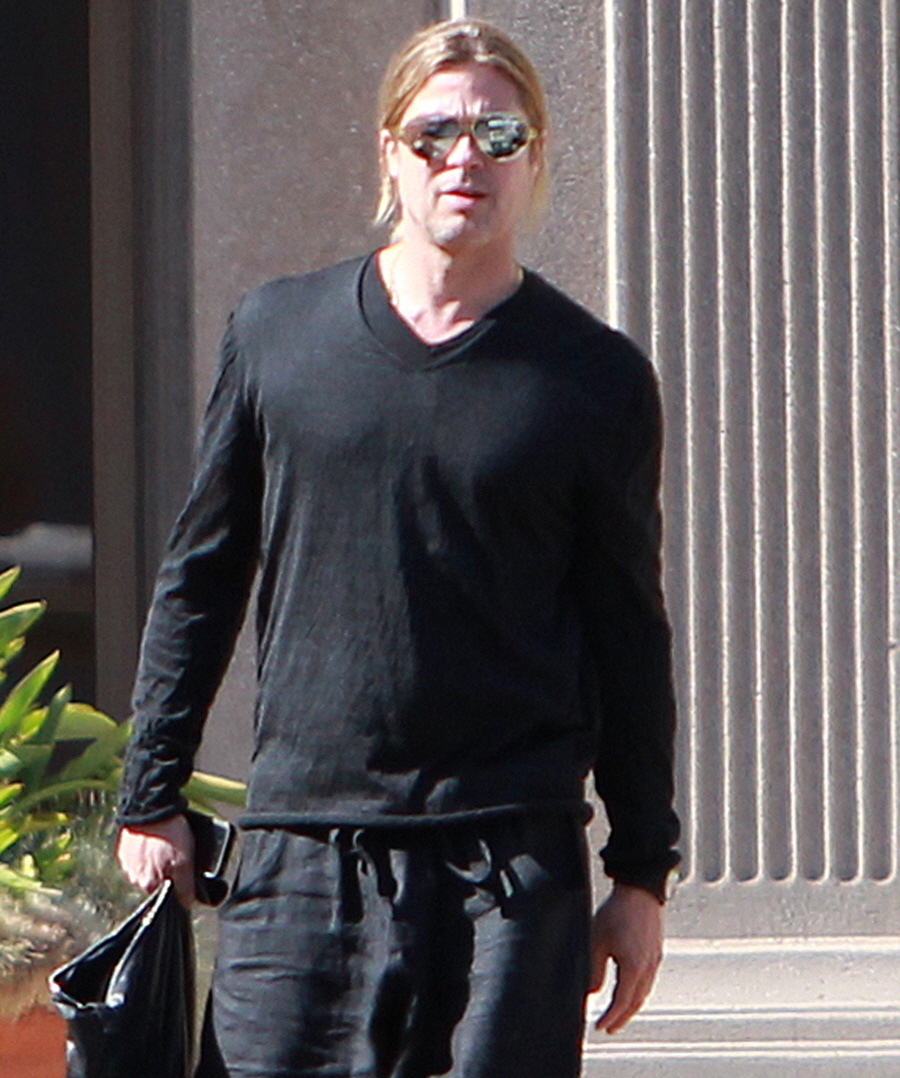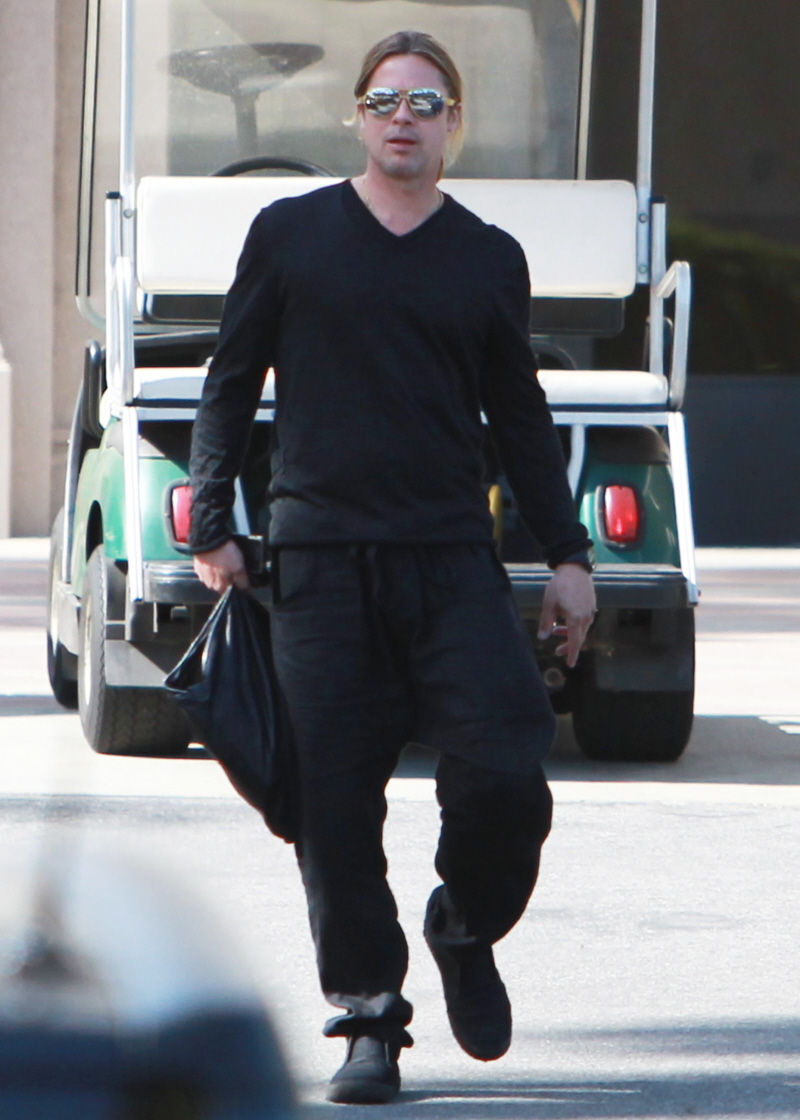 Photos courtesy of Fame/Flynet.