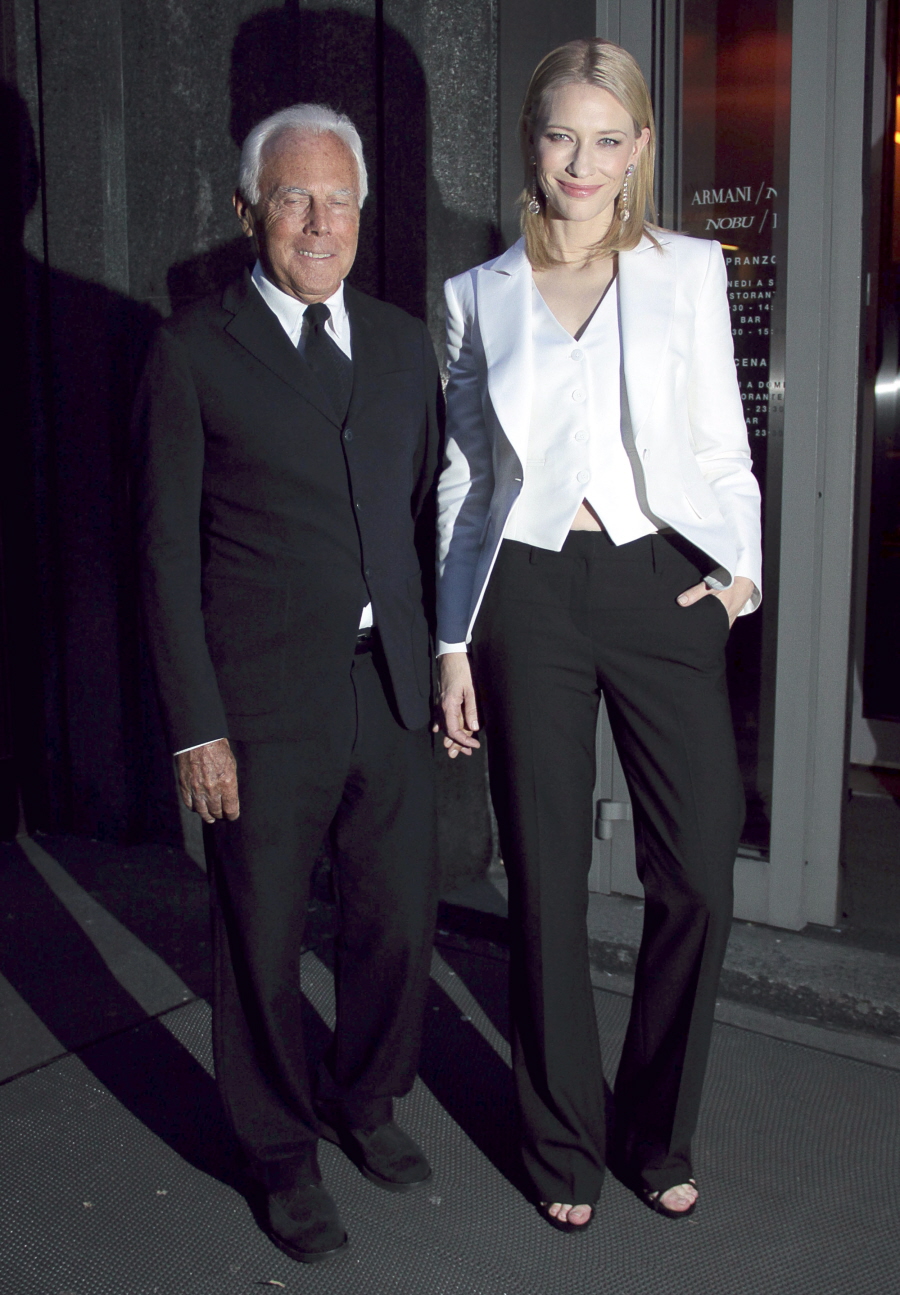 Here are some new photos of goddess Cate Blanchett in Milan, Italy over the weekend. She stopped by the Armani showroom and then she and Mr. Armani spent some time at Hotel Armani and went for a little walk together with the paparazzi. Cate is a big Armani girl, although she's not strictly all-Armani. I always associate Cate with Armani, Alexander McQueen (more so when McQueen was alive), Givenchy and Louis Vuitton. Cate IS a Fashion Girl, but it works with her because A) she's so much more than a Fashion Girl and B) because no one wears avant-garde and provocative fashion better than Cate. Cate doesn't need to tell you that she's a princess by wearing a big, obvious ball gown. Cate is an intellectual princess and it shows in whatever she wears.
I have to say, I love everything she's wearing in these photos. I especially like the cut of those black pants, but the muted grey & blue outfit is a study for how women past a certain age can look stylish and graceful and appropriate. And you know my favorite part? I love that Cate has lines on her face. She has a REAL face. She's not Botox'd and filler'd. She's not pinched and pulled. She's got beautiful, amazing skin but it's not the result of her love affair with needles. Cate doesn't need to be a perpetual 29 year old. She wears her 40s with such grace. Sigh.
Anyway, I'm assuming that Cate was in Milan with Mr. Armani because she was recently named the new face of Armani fragrances. Reportedly, Cate's contract is worth $10 million. People Magazine claimed last week that Cate was chosen specifically to front the campaign for the new Armani fragrance Si. The ads should be out this summer. Can't wait!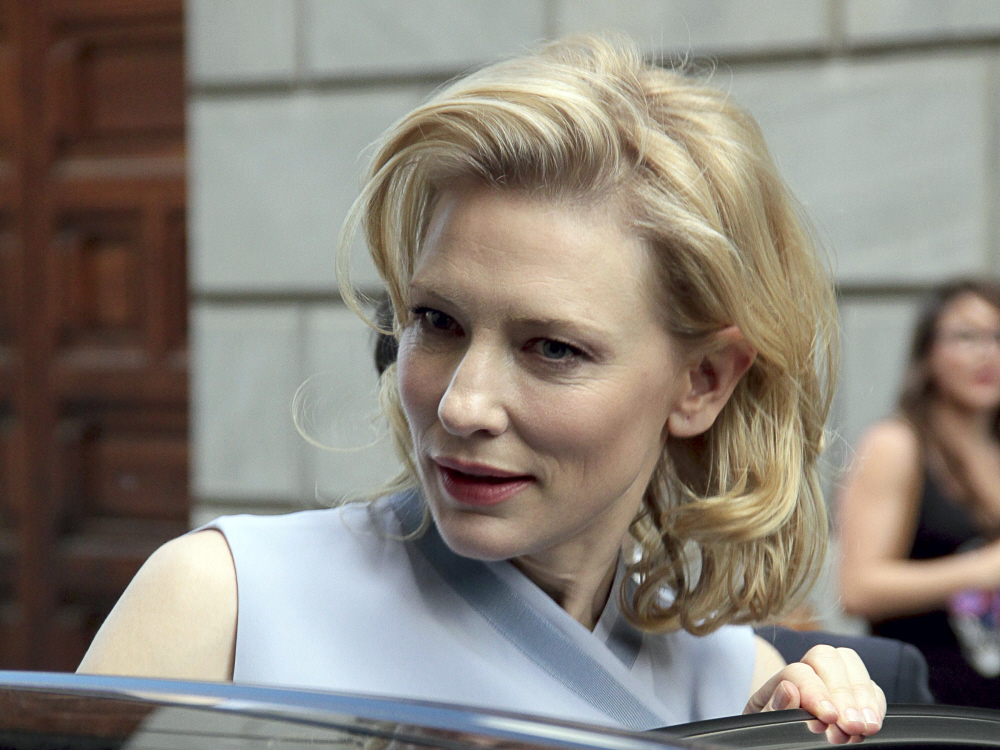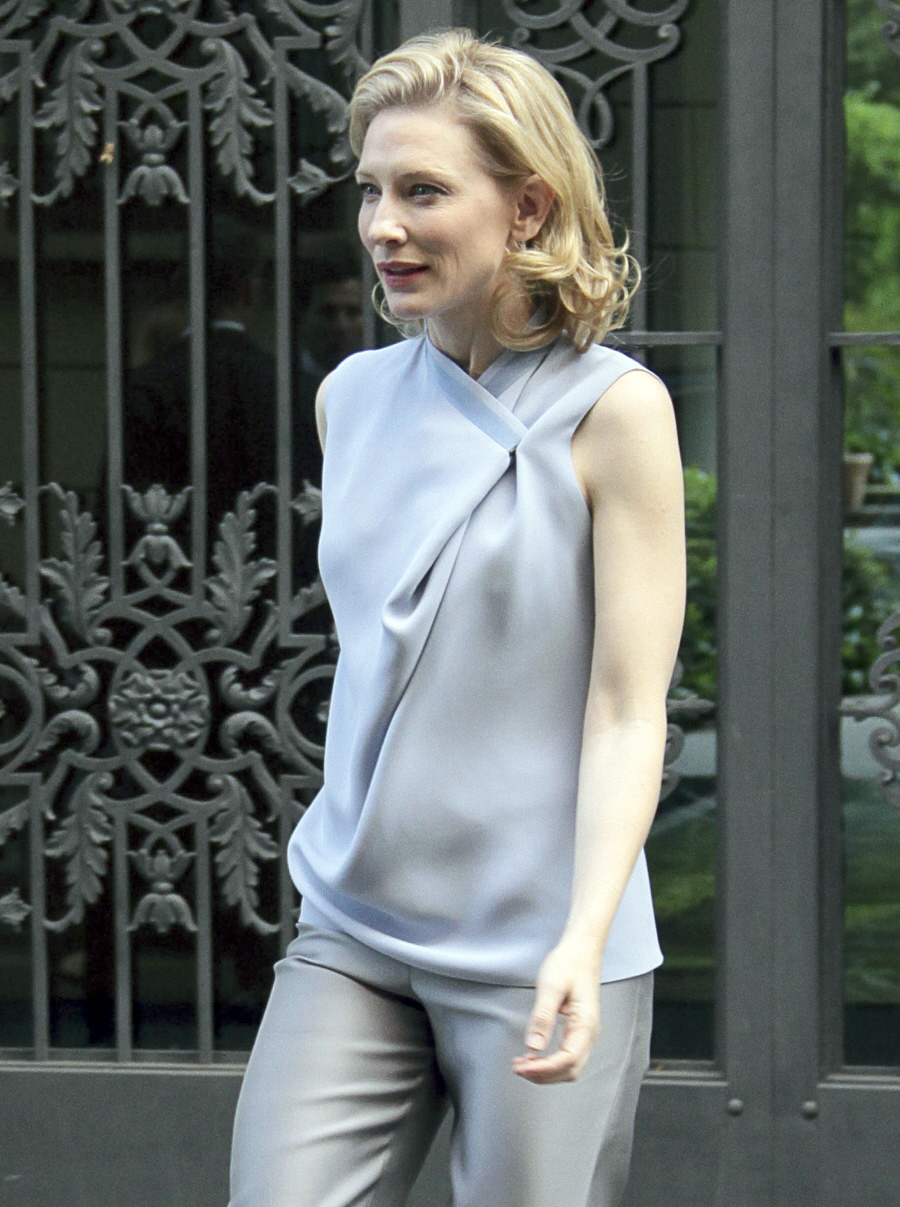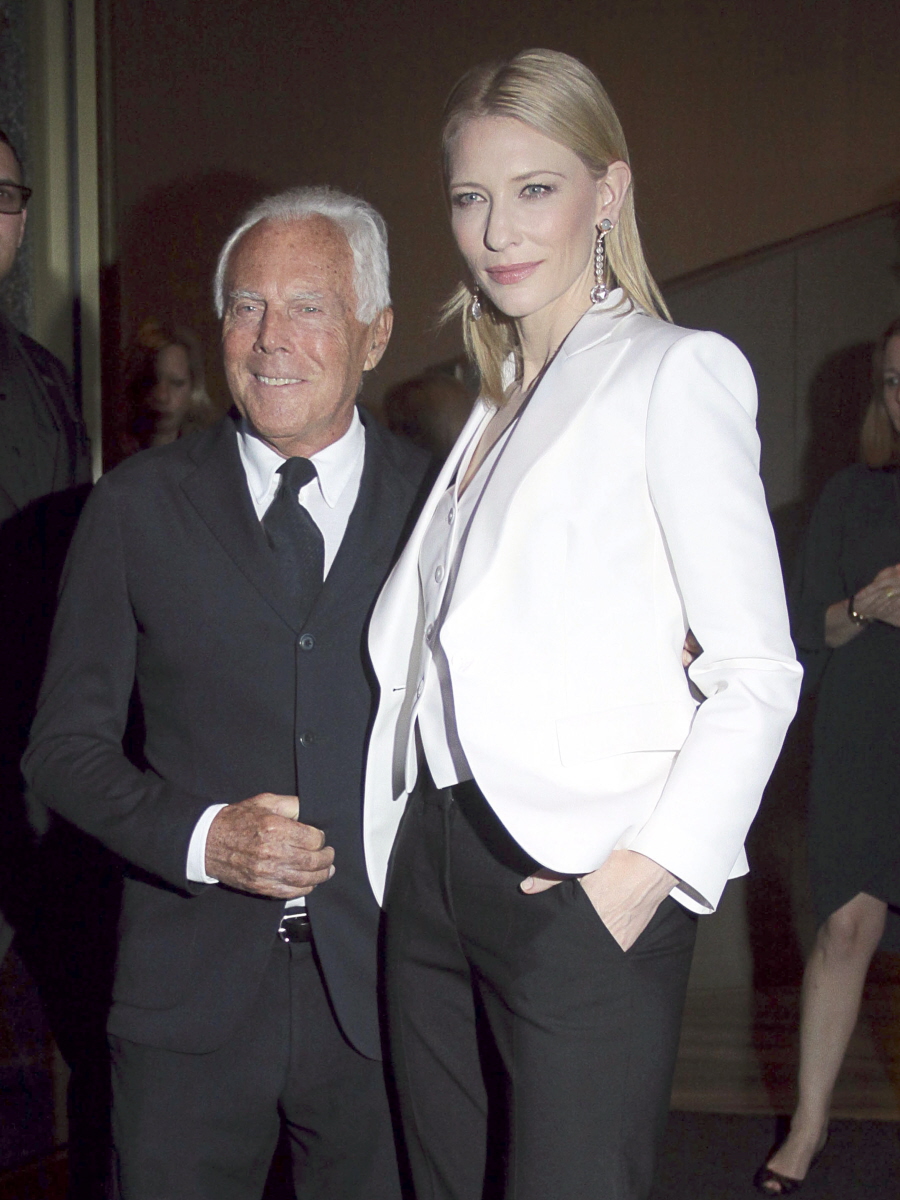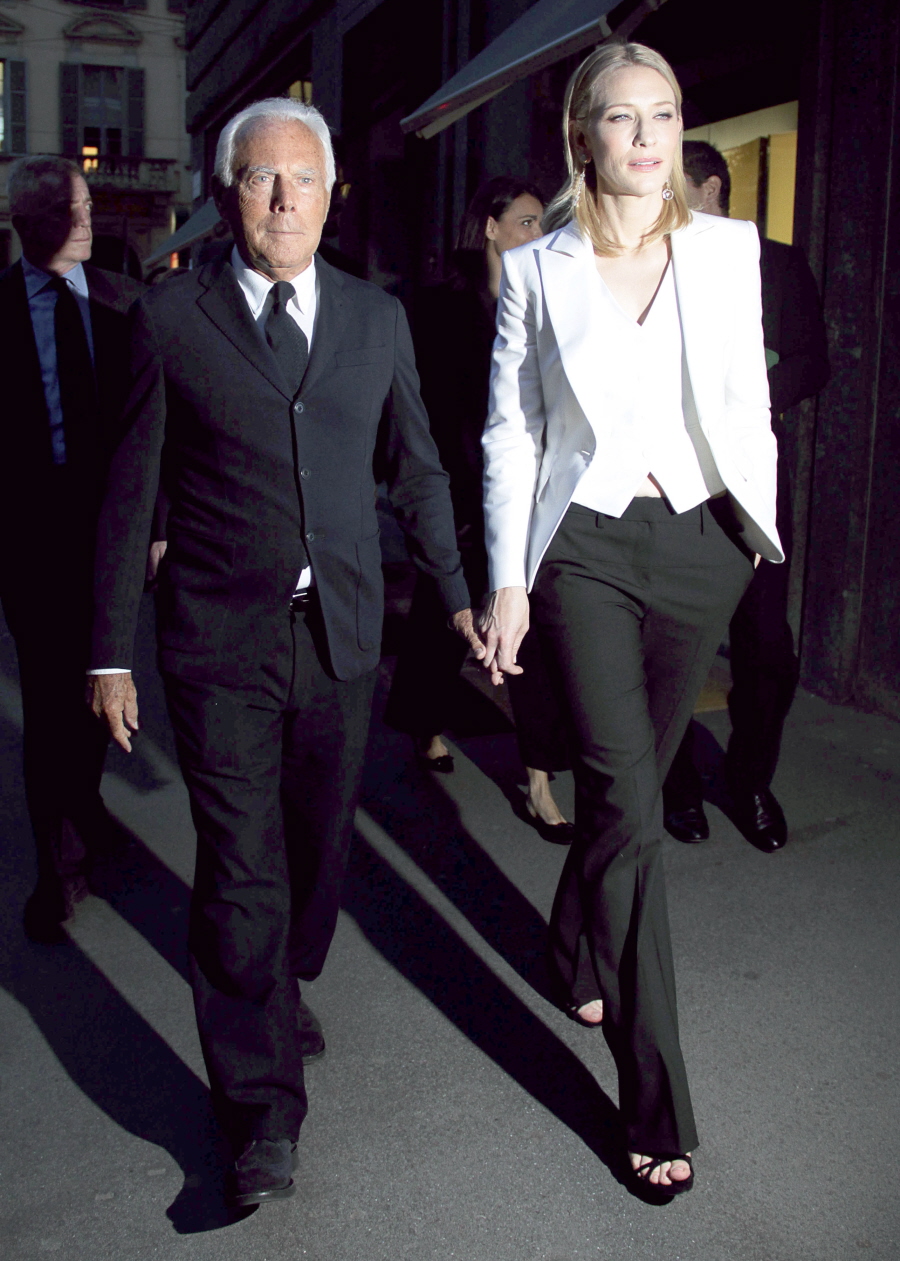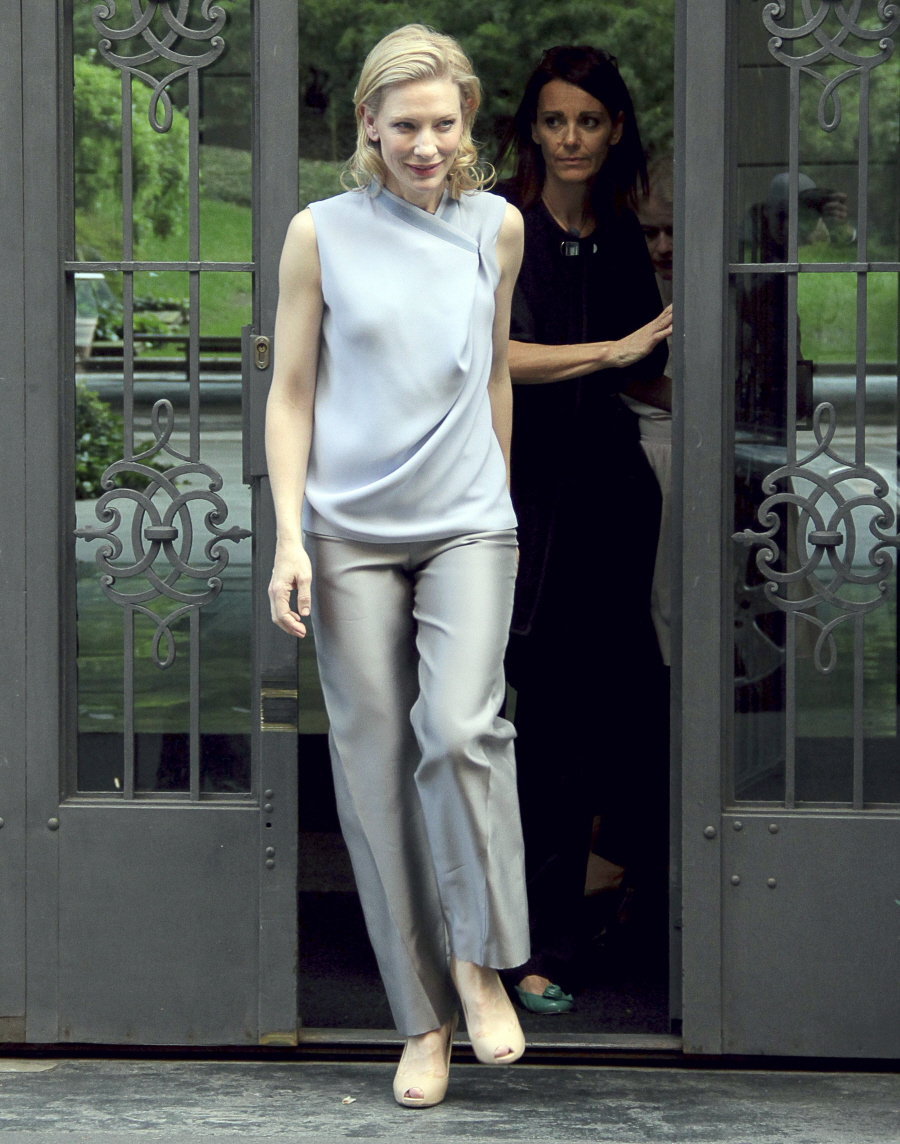 Photos courtesy of Fame/Flynet.