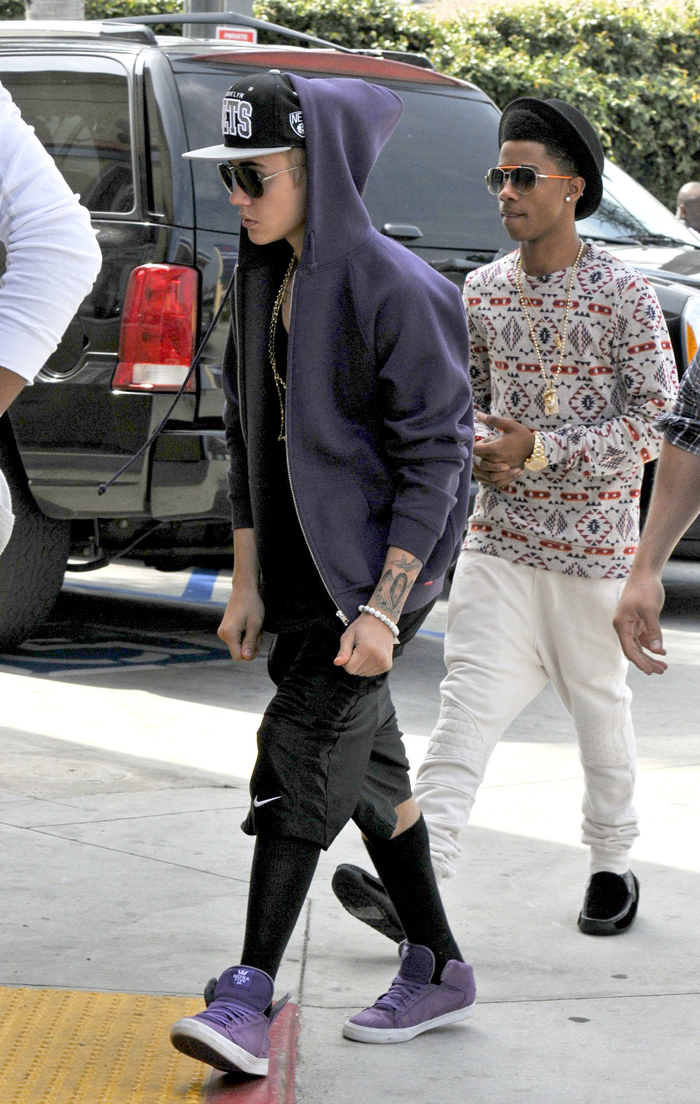 Here are photos of Justin Bieber satsifying his munchies (ahem) at an LA convenience store a few days ago. Selena Gomez has also been in town and was photographed here while hitting a dance studio on the same day. Exactly a week ago, Kaiser reported that these two crazy kids had broken up (yet) again, but it looks like they are already back together (yet) again. E! Online reports that Justin and Selena went clubbing together last Tuesday, and now they are both in Las Vegas (where they hit up Cirque de Soleil over the weekend) for the Billboard Music Awards where they are tipped to sit next to each other throughout the show.
So I guess this means that Selena and Justin are back together, dammit (why, Selena, why?). The Daily Star has also printed a horrific story that says Justin has been ring shopping for Selena and is making preparations for a "final design" with Neil Lane next week. I so hope that this story isn't true, but here are the details: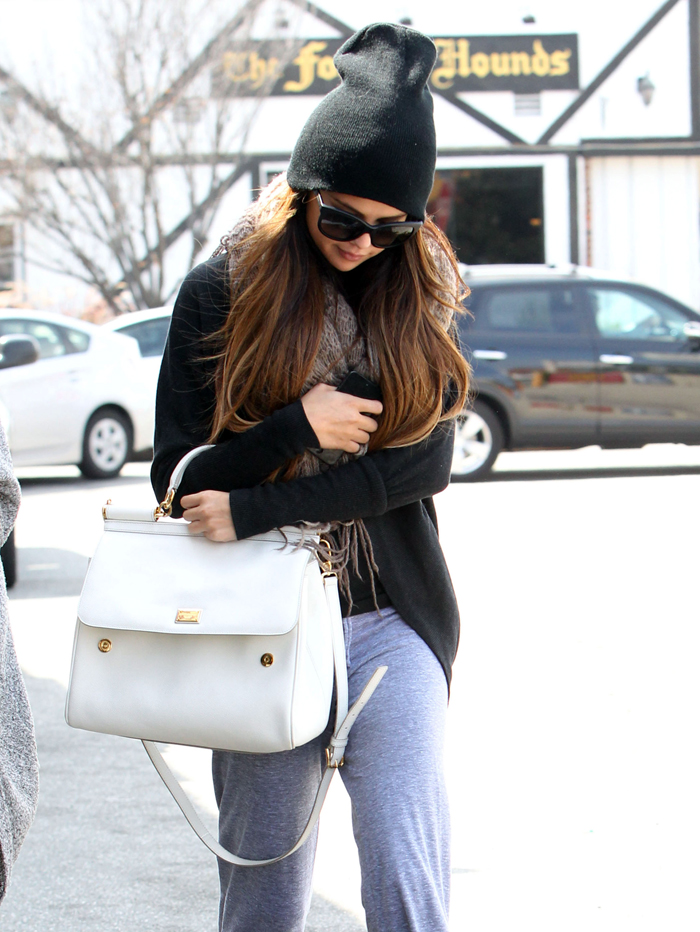 Justin Bieber has been shopping for a diamond ring for on-again love Selena Gomez. Pals believe the pop brat is preparing to pop the question.

He has asked Beverly Hills jeweller Neil Lane to design a £650,000 creation for July when Selena turns 21. Lane has supplied engagement rings for a string of stars, including Madonna and Britney Spears.

Although he refuses to comment on his clients, a source close to Lane said: "Justin is planning to go through final designs with Neil in the next week. At the moment his favourite idea is a huge, canary yellow, princess-cut diamond surrounded by smaller diamonds and set in white or yellow gold."

Aides say Bieber has kept his concert schedule clear for Selena's 21st and will fly home from Boston on July 21, the day before her birthday. The 19-year-old has behaved himself since being reunited with Spring Breakers star Selena last month when she flew to join him on the Scandinavian leg of his Believe world tour.

The two were spotted kissing backstage at Norway's Telenor Arena in Oslo where he performed three gigs. Later, he posted an Instagram photo in which he was bare-chested as she gazed fondly at him.

The Baby singer's pal added: "Justin kept relentlessly pursuing her with text messages, emails and phone calls, despite the fact that she dumped him last year.

"Justin's mum Pattie also put ­pressure on Selena after coming to the conclusion she was the only one who could keep him on the straight and narrow. Eventually, Selena caved in and flew out to join him."

Last night, a relative in his Canadian homeland said: ""he sooner Justin settles down the better. And this girl seems to be the only one who can handle him and stop him misbehaving."
[From Daily Star]
Here's the thing — I want to believe that Selena is only stringing Justin along to gain some publicity for her upcoming album. That theory, if true, is pretty awful, but it's a lot better than believing that Selena's really dumb enough to keep taking Bieber back because she actually likes (or even loves) him. Right? So I would hope there's no real possibility of an actual engagement in the works.
In other Bieb-related news, enough time has passed that German officials have officially declared custody of poor Mally the monkey. Hopefully, Mally will soon be headed to the aforementioned shelter where he can hang with other capuchin monkeys, but in the meantime, a customs spokesperson is sending the message to Biebs to pay all the costs associated with the mess. It's the least the kid can do.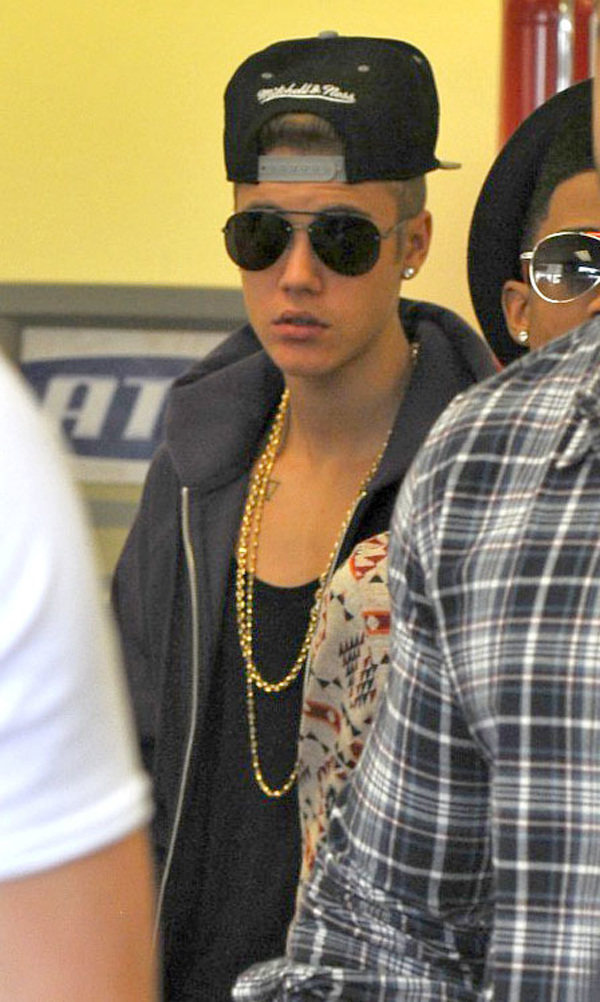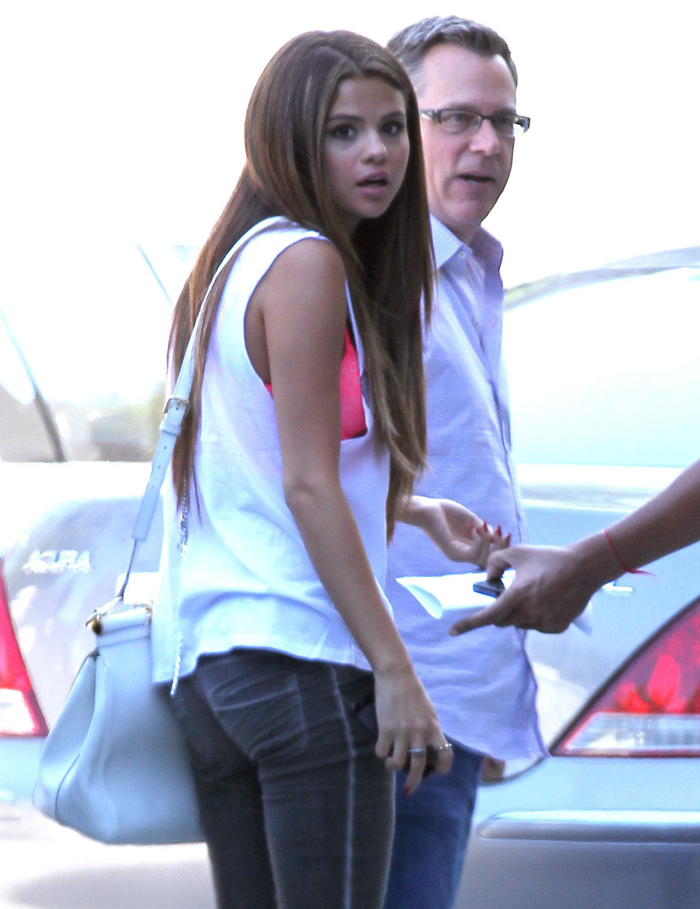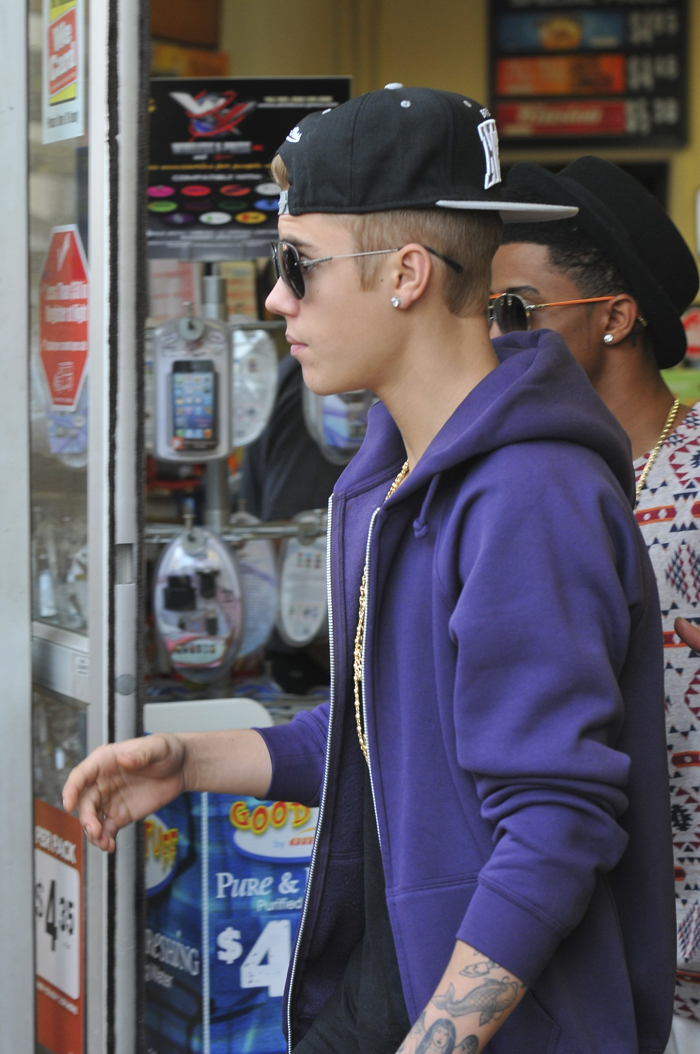 Photos courtesy of Fame/Flynet and WENN