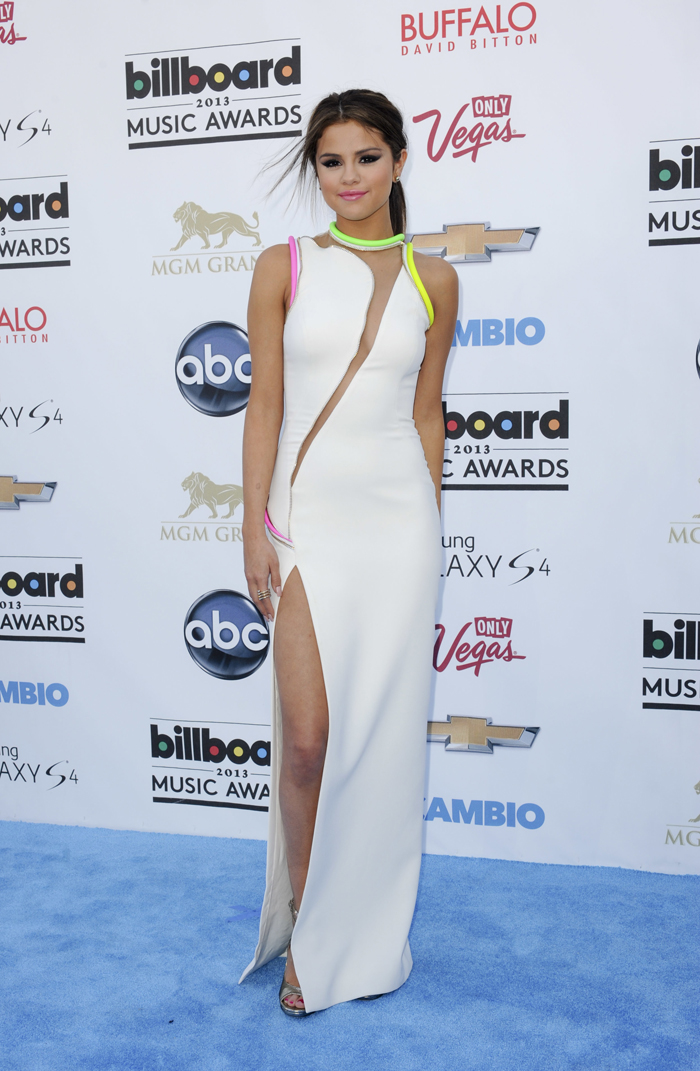 Selena Gomez and Justin Bieber had their big public reunion last night at the Billboard Music Awards, and although they walked the blue carpet seperately, they did sit together and kissed for everyone, which … sucks. I'm firmly in the "showmance reunion" camp for this event because both Justin and Selena performed onstage last night, and I have a feeling that Scooter Braun got together with Selena's people and encouraged them to make nice. They'll probably "break up" again next week.
Anyway, Selena wore this semi-futuristic, white Atelier Versace gown with neon details that featured mesh cutouts in the front and back. In the front, we're seeing a bit of peekaboo boob curve, which isn't terribly scandalous. If anything, I expected Selena to mix things up a bit more because this look is a little boring for her. Her hair and makeup look lovely though.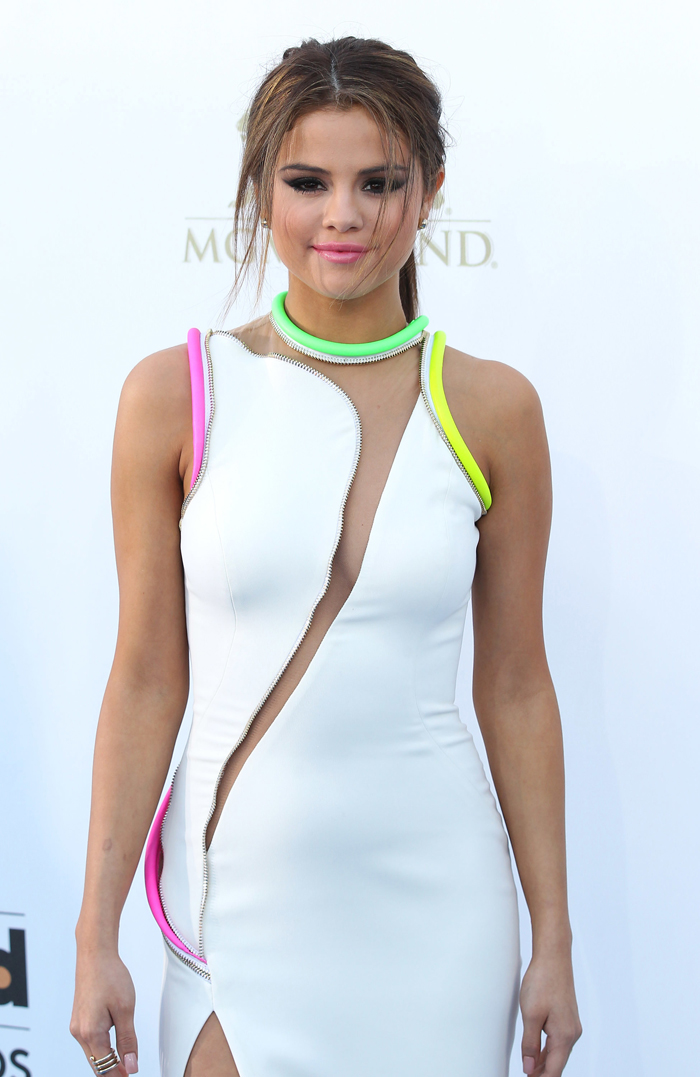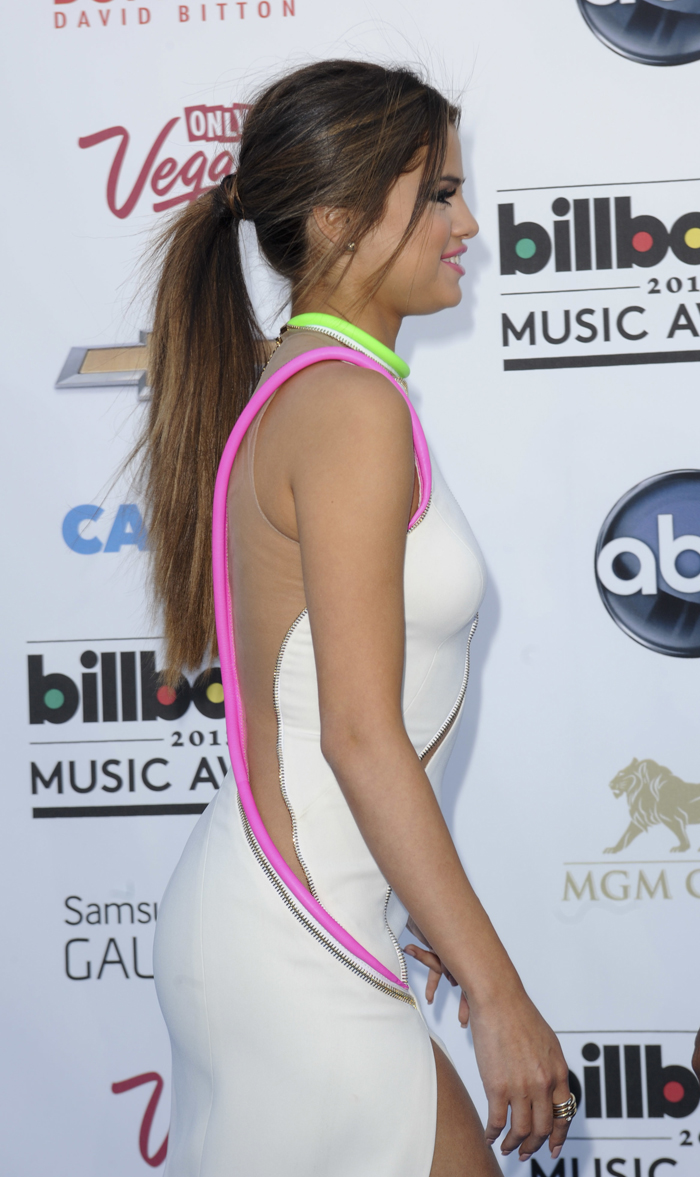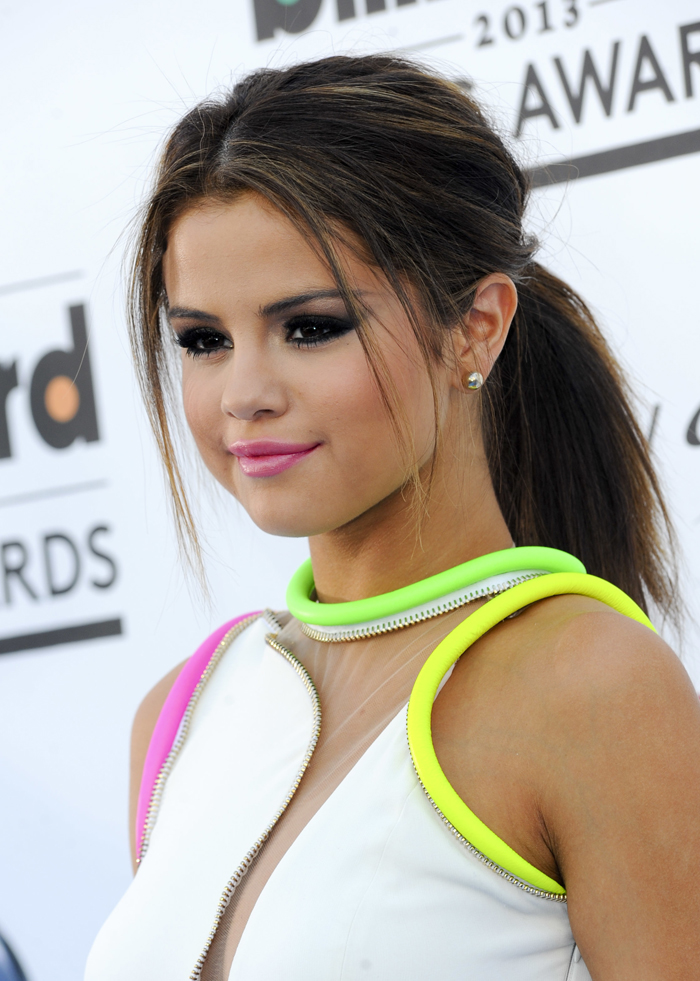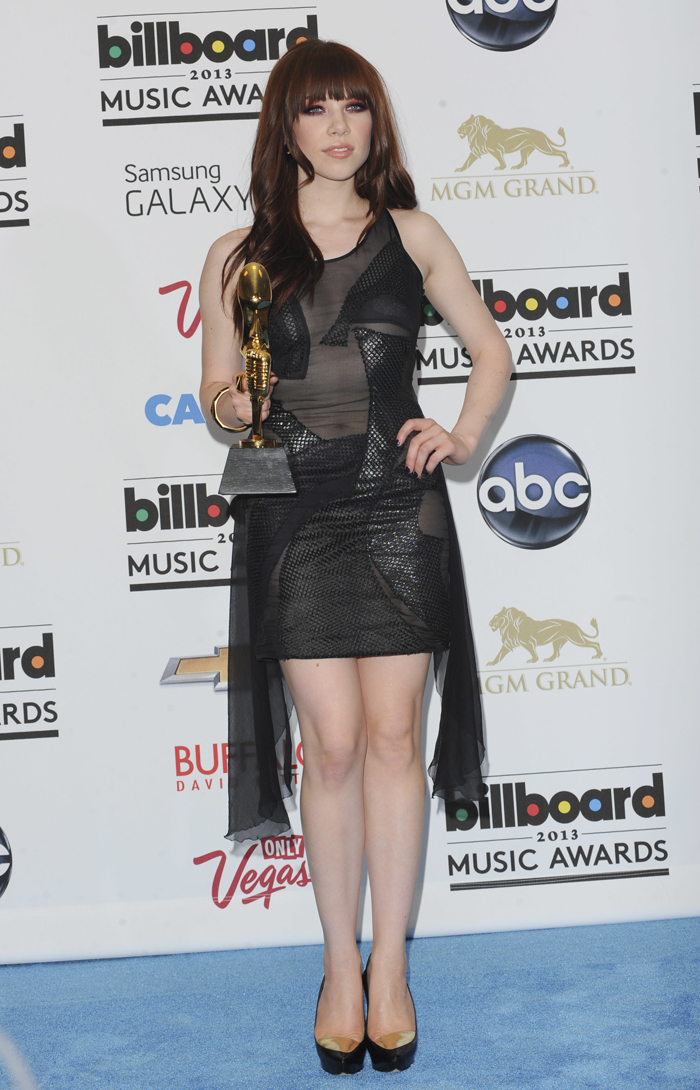 Carly Rae Jepsen synchronized with the nearly all-black dress code at this event. She won the award for "Top Digital Song Artist" — probably because of that awful "Call Me Maybe" song that played everywere on the internet (as well as at last year's Olympics). Carly Rae wore a Dyanthe dress with little mullety side details at the bottom, and she looks pretty good here even though she matched her eyeliner to her new auburn hair color.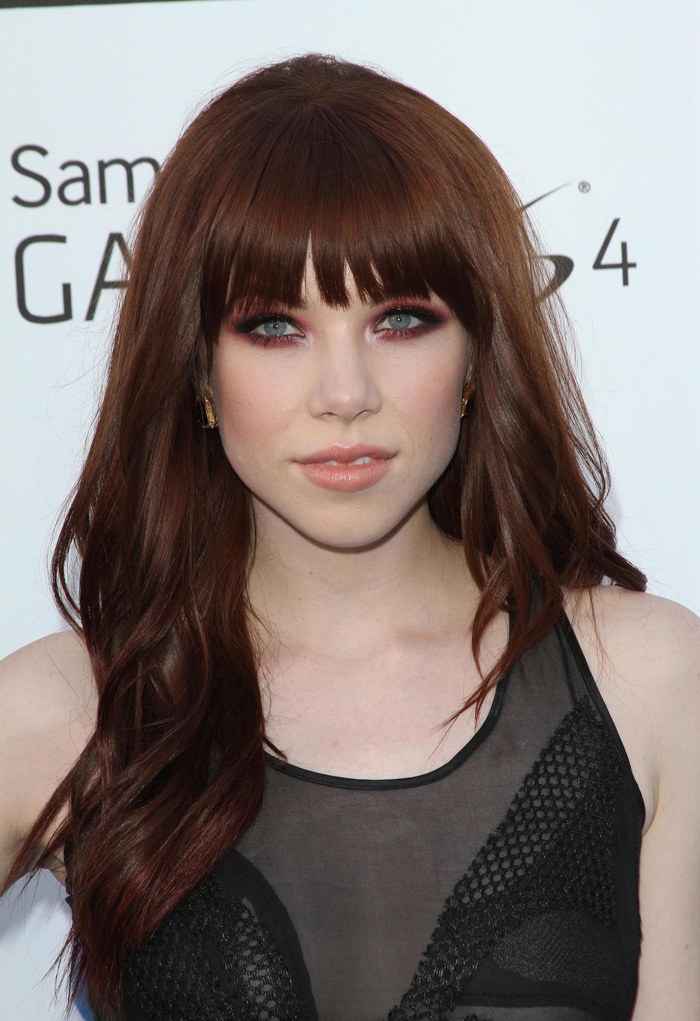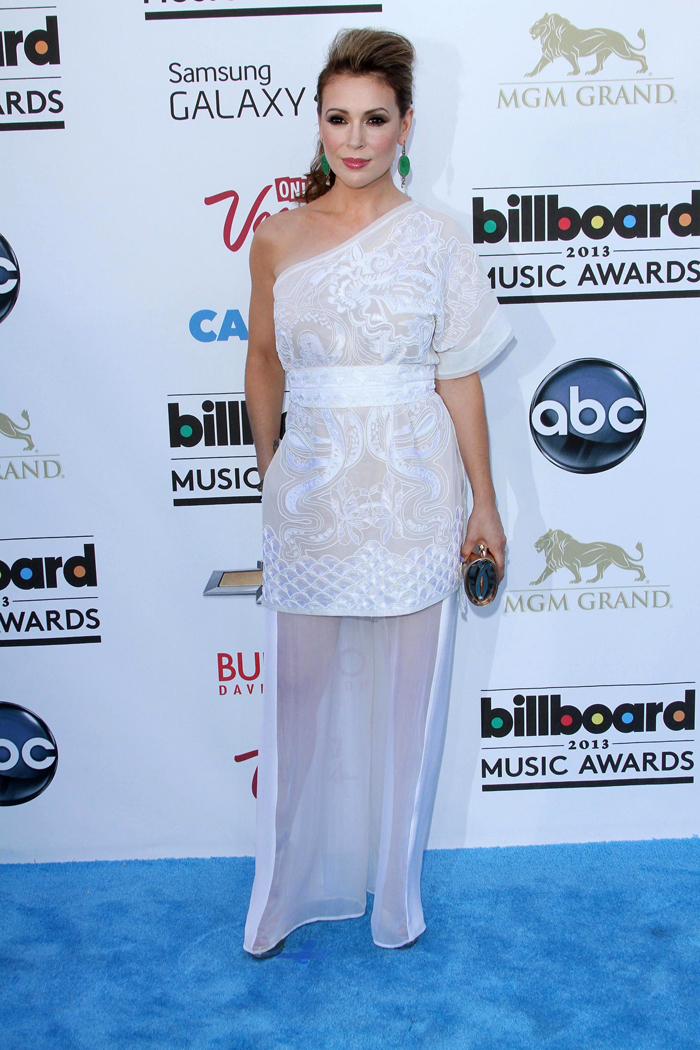 Alyssa Milano disappointed last night in this one-shouldered, white number that looked like a dressy toga that one would wear to a stuffy tea party. Man, I used to have such a girlcrush on her during the "Who's the Boss?" era. She seemed ageless for so long, but it's obvious that the urge to Botox has inevitably taken charge.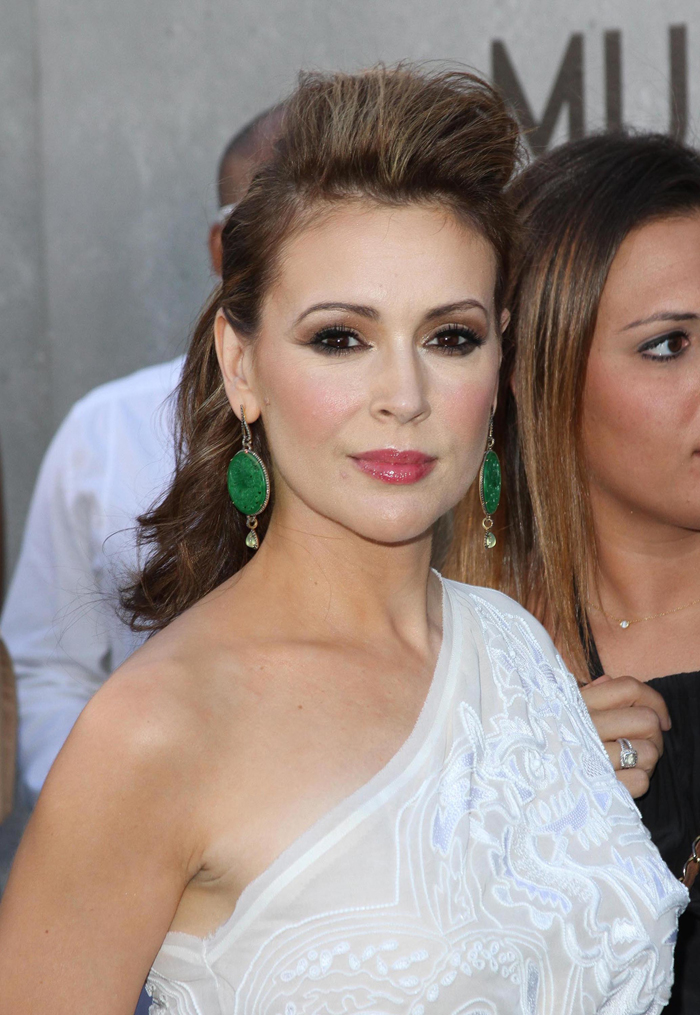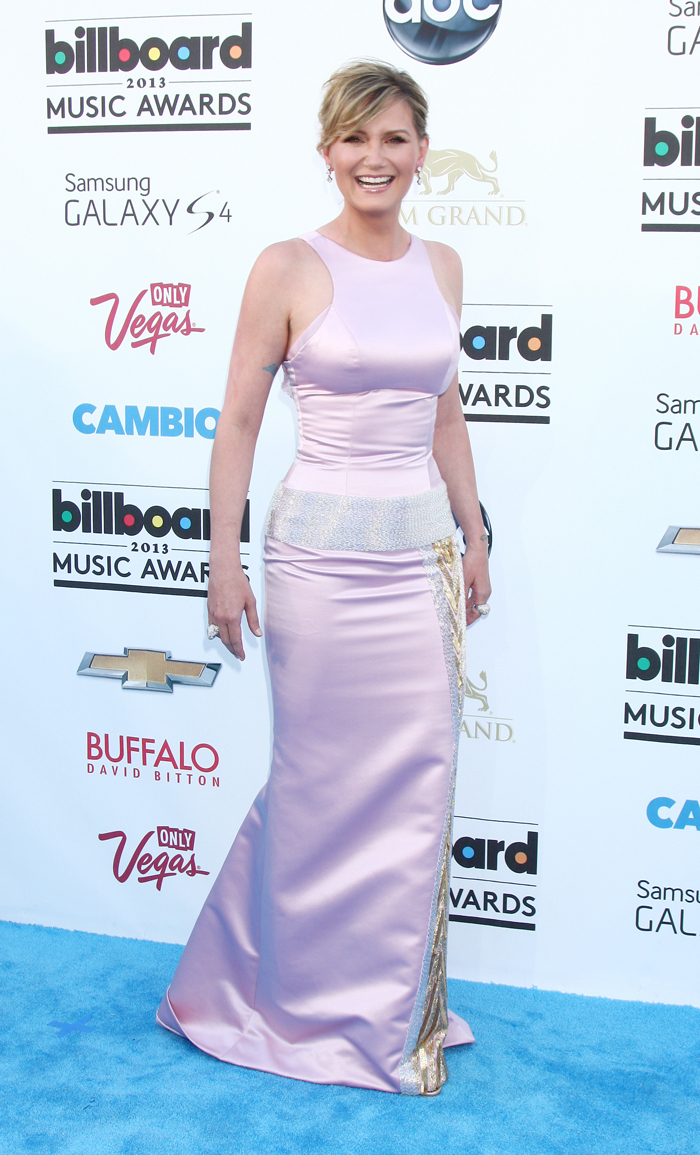 Jennifer Nettles of Sugarland seemed out of place in this baby pink Georges Chakra dress. She just had a baby last December though, so I have to give her kudos for the rocking bod.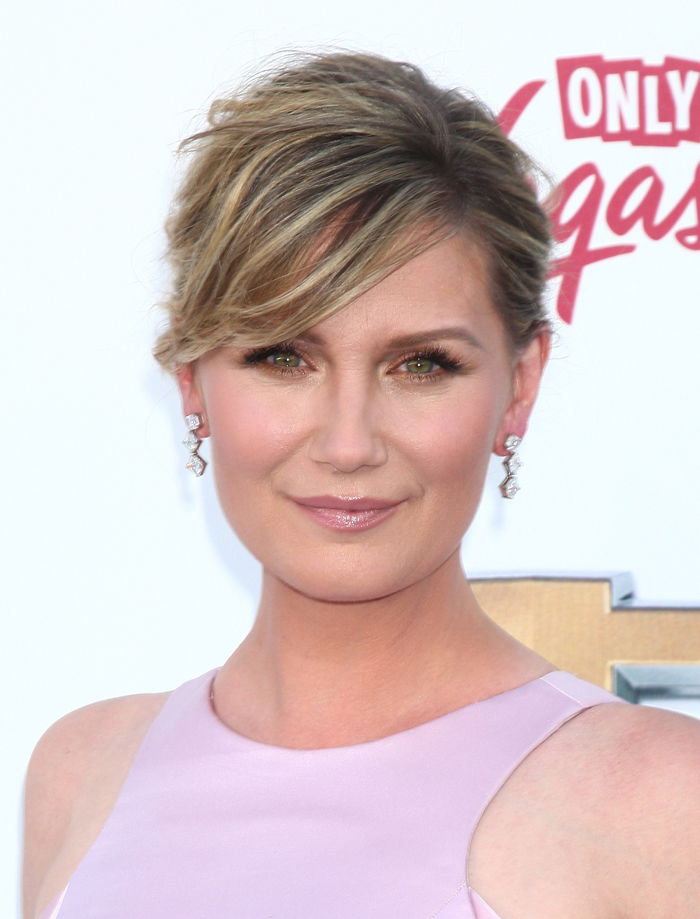 Photos courtesy of WENN