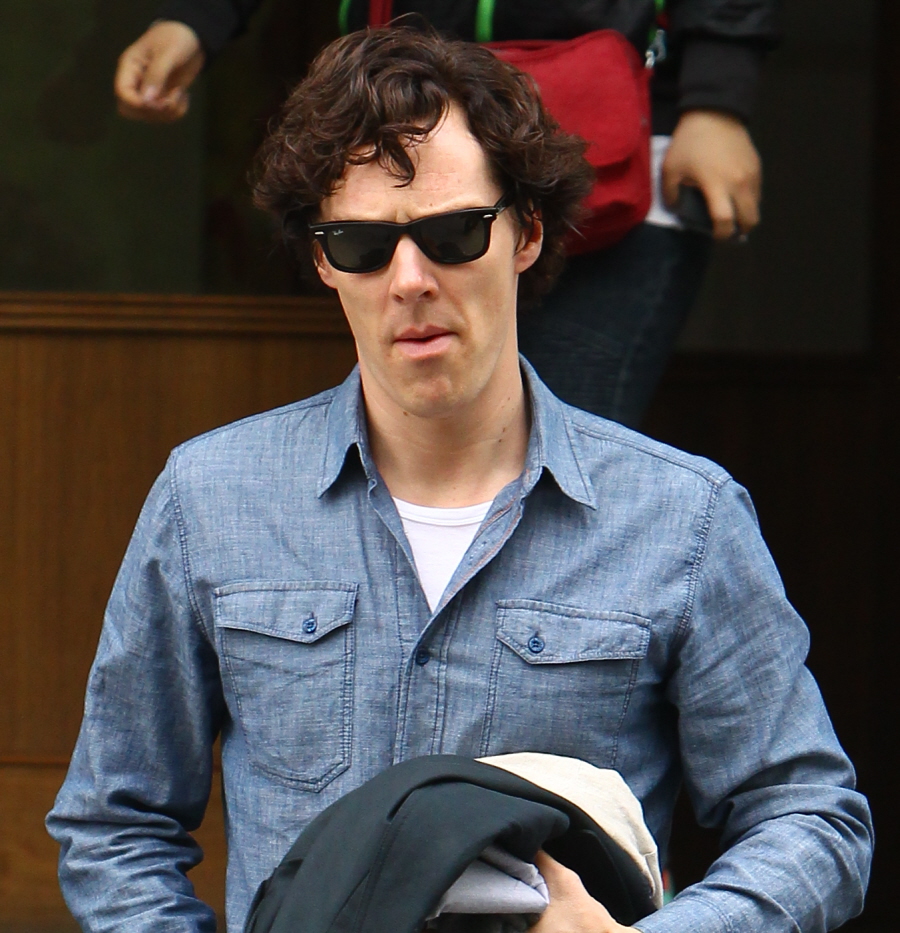 Just FYI, Cumber Collective: Chambray shirts are now en vogue. Go buy stock in chambray shirts because Cumberbitches will be buying all of them! These are new photos of Benedict Cumberbatch and Martin Freeman back on the London set of Sherlock, where they've been filming the third season (off and on) for the past few months. I think filming has already moved past "The Empty Hearse" which will be Season 3, Episode 1: "How Sherlock Faked His Death". They're filming the other two episodes now. And apparently hundreds of Cumberbitches, Freeman-loonies and Sherlock-philes have been stalking the production too, and there were a lot of people watching the production yesterday.
Things I love about these photos: Sherlock still has the same amazing coat and scarf. Cumby noshes on what looks like a donut in between takes or setups. Martin Freeman and Benedict seem so comfortable and friendly with each other. And of course, CHEEKBONES! Name the case their working on… Sherlock Holmes and the Case of Gorgeous Scarf. Sherlock Holmes and the Case of Exquisite Cheekbones. Sherlock Holmes and the Case of Watson's Frumpy Cardi.
Anyway, The Year of The Cumberbatch continues unabated. He was the best part of Star Trek Into Darkness. He's got a supporting role in a prestigious Oscar-bait film with Meryl Streep (August: Osage County, due out in November). He's got this third season of Sherlock coming out in fall (in the UK, God knows when the US will get it). He's got The Hobbit: The Desolation of Smaug coming out around Christmas.
And then there's probably the biggest deal for him: the chance to carry a decent-sized drama and hopefully get some critical acclaim and maybe even some awards nominations for playing Julian Assange in The Fifth Estate. Cumby filmed The Fifth Estate very quickly several months ago, and it was due for a November release. But Deadline reported yesterday that DreamWorks pushed up the release for October, which I think is a good move IF the film is good and if DreamWorks is willing to put some money and time into promoting it and pushing Benedict for some possible awards. An October release means more time to campaign, more time to shake hands and more interviews. And more CUMBY.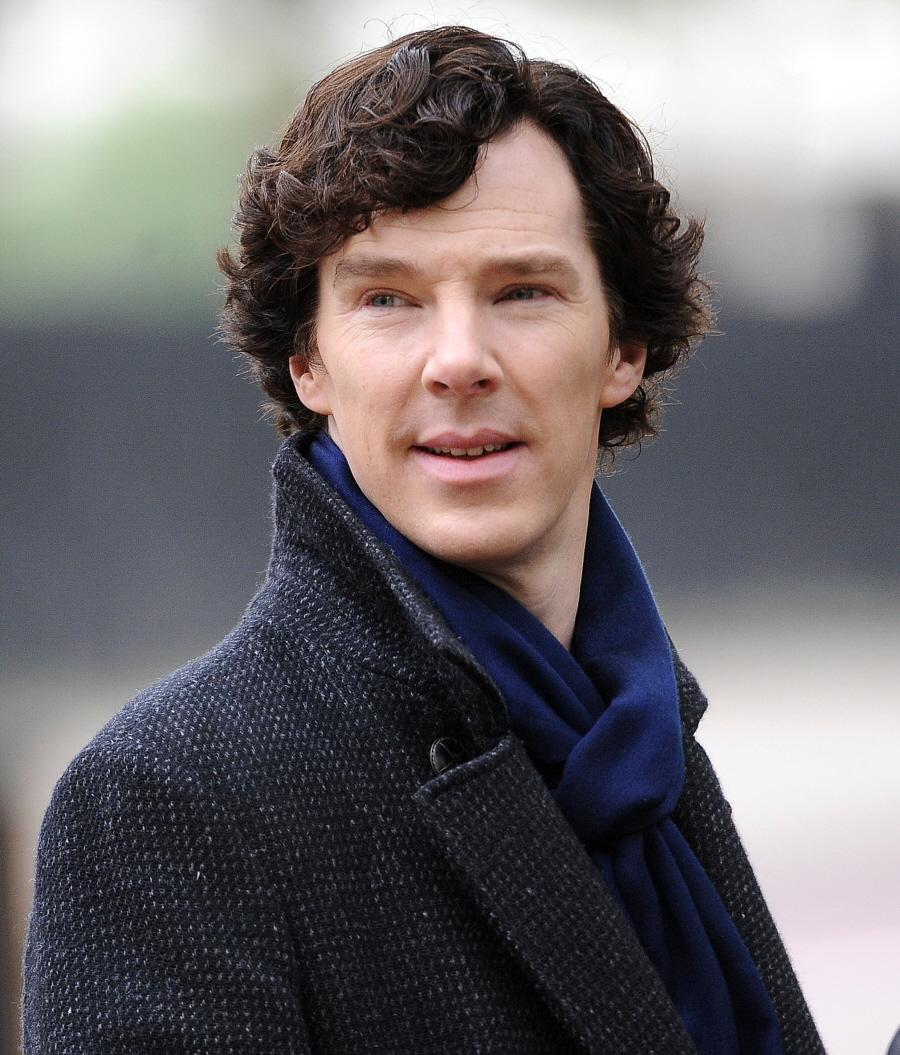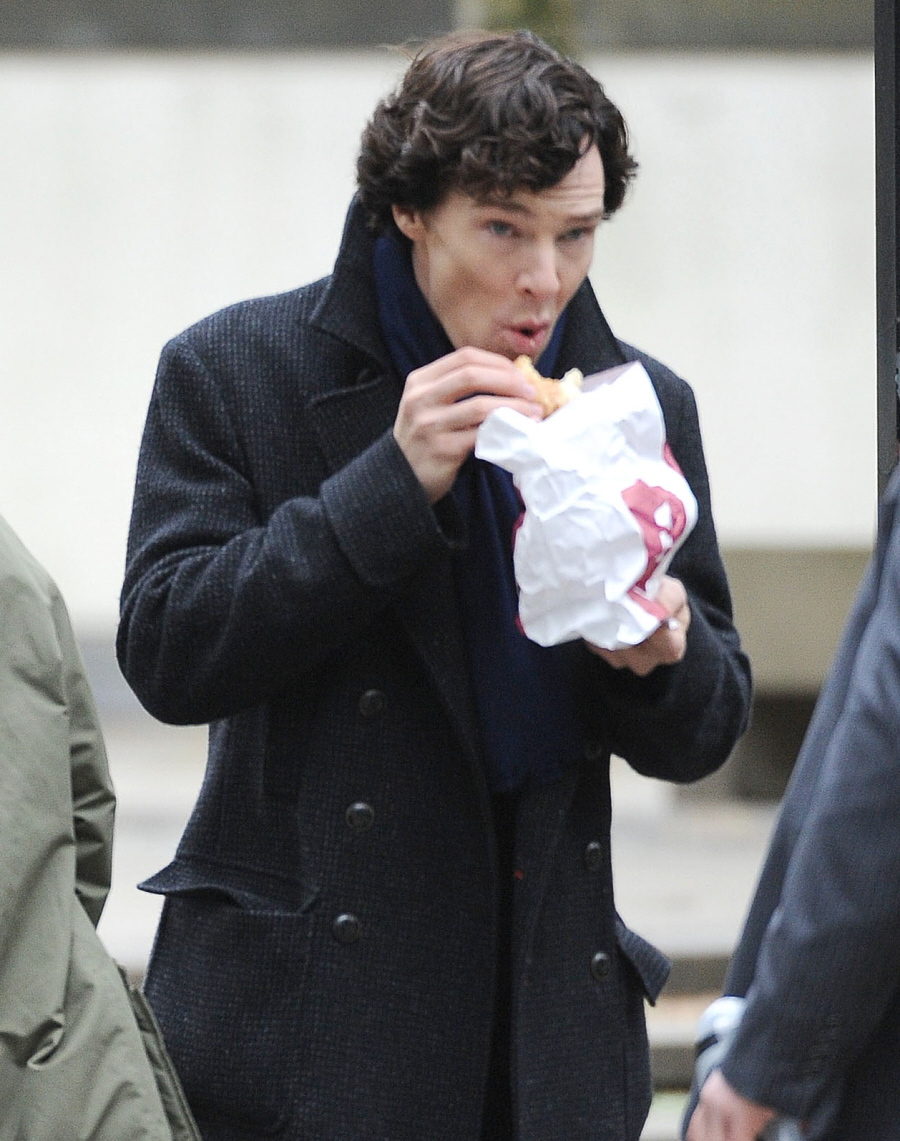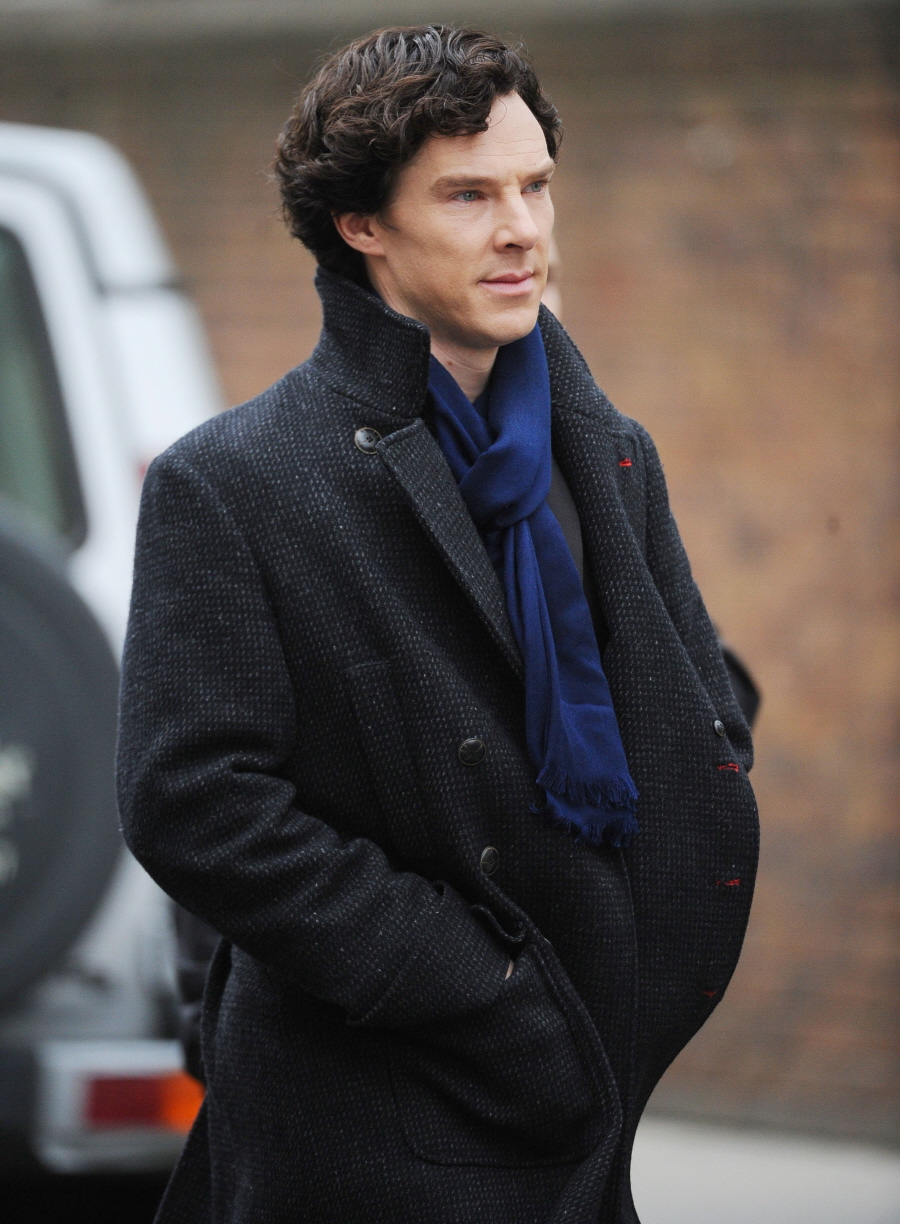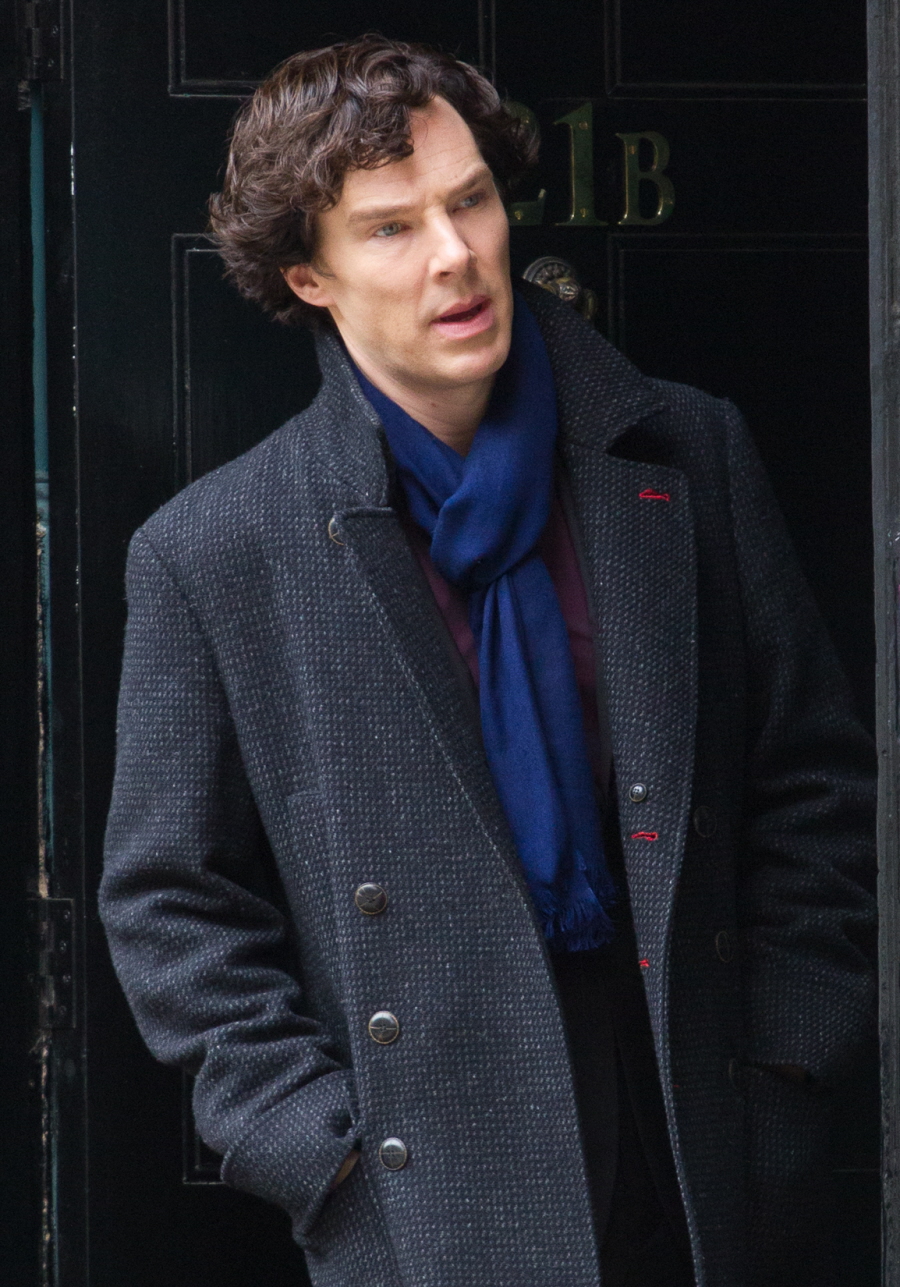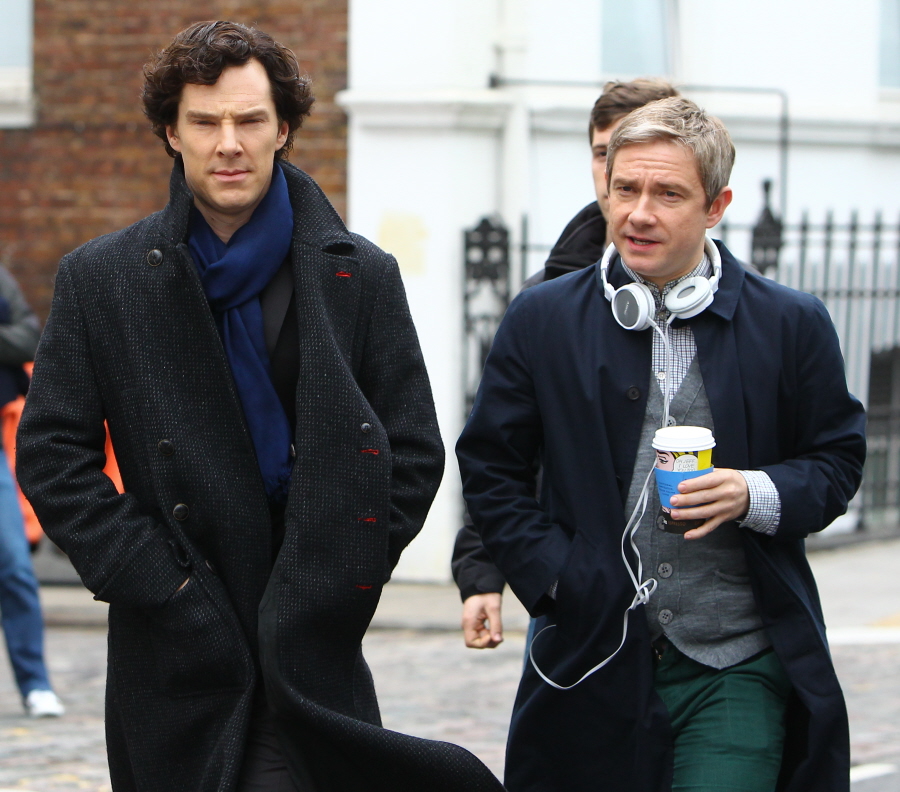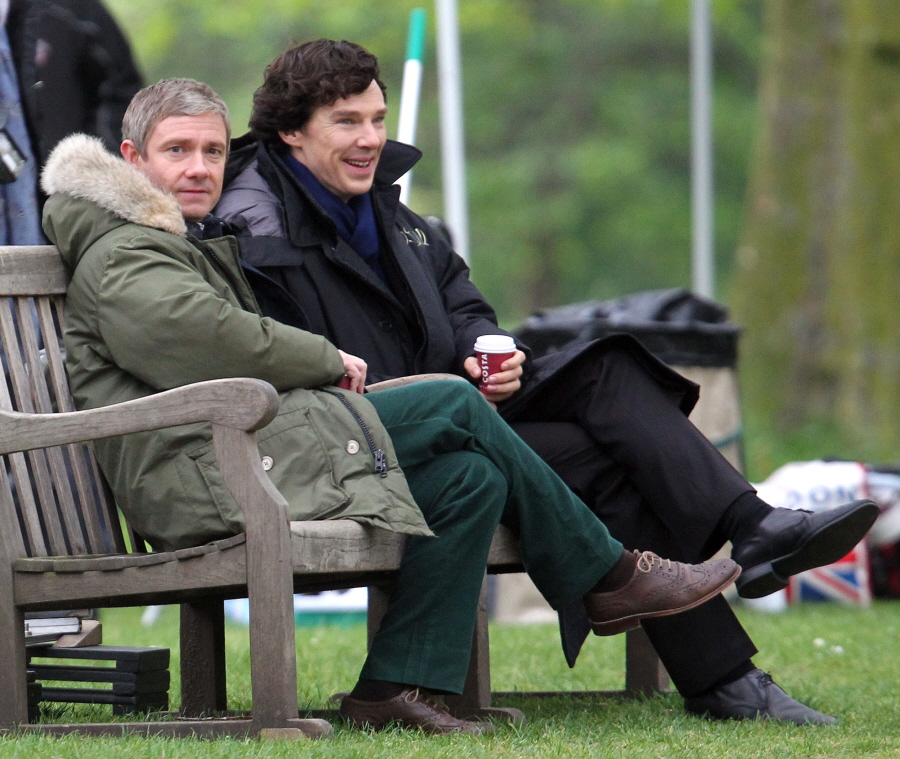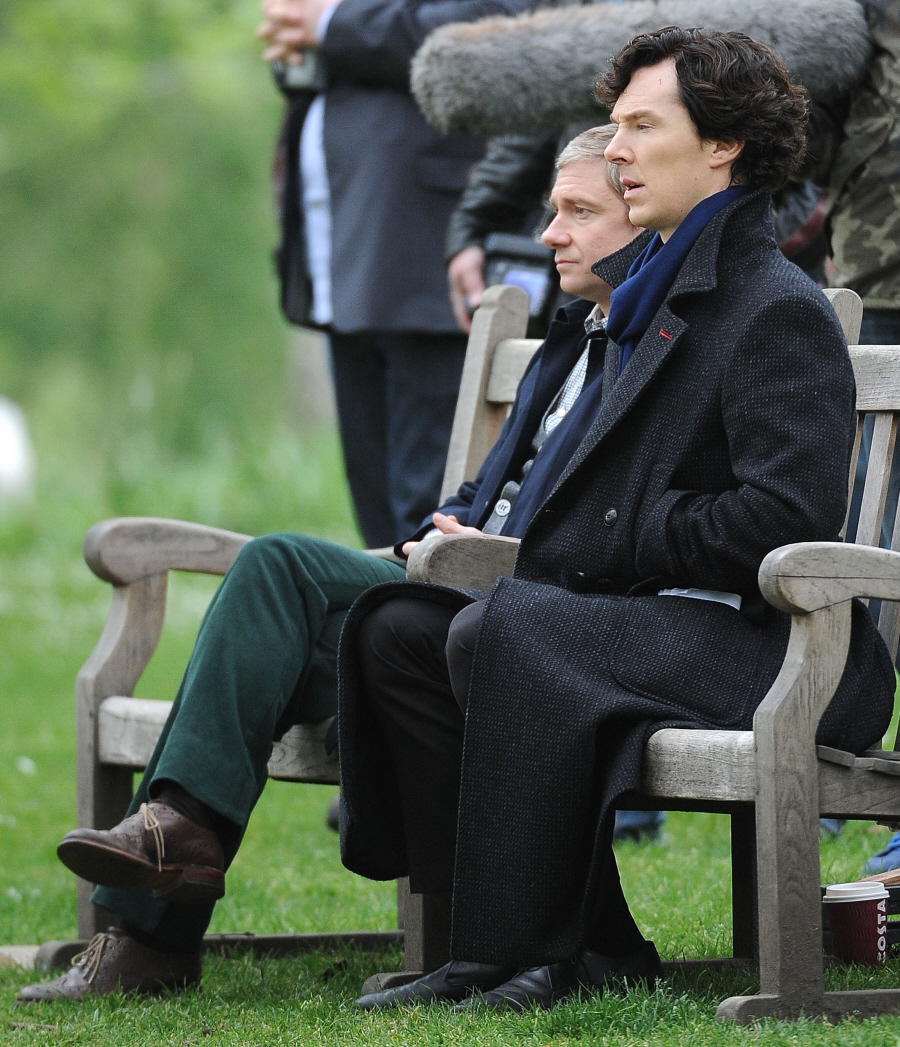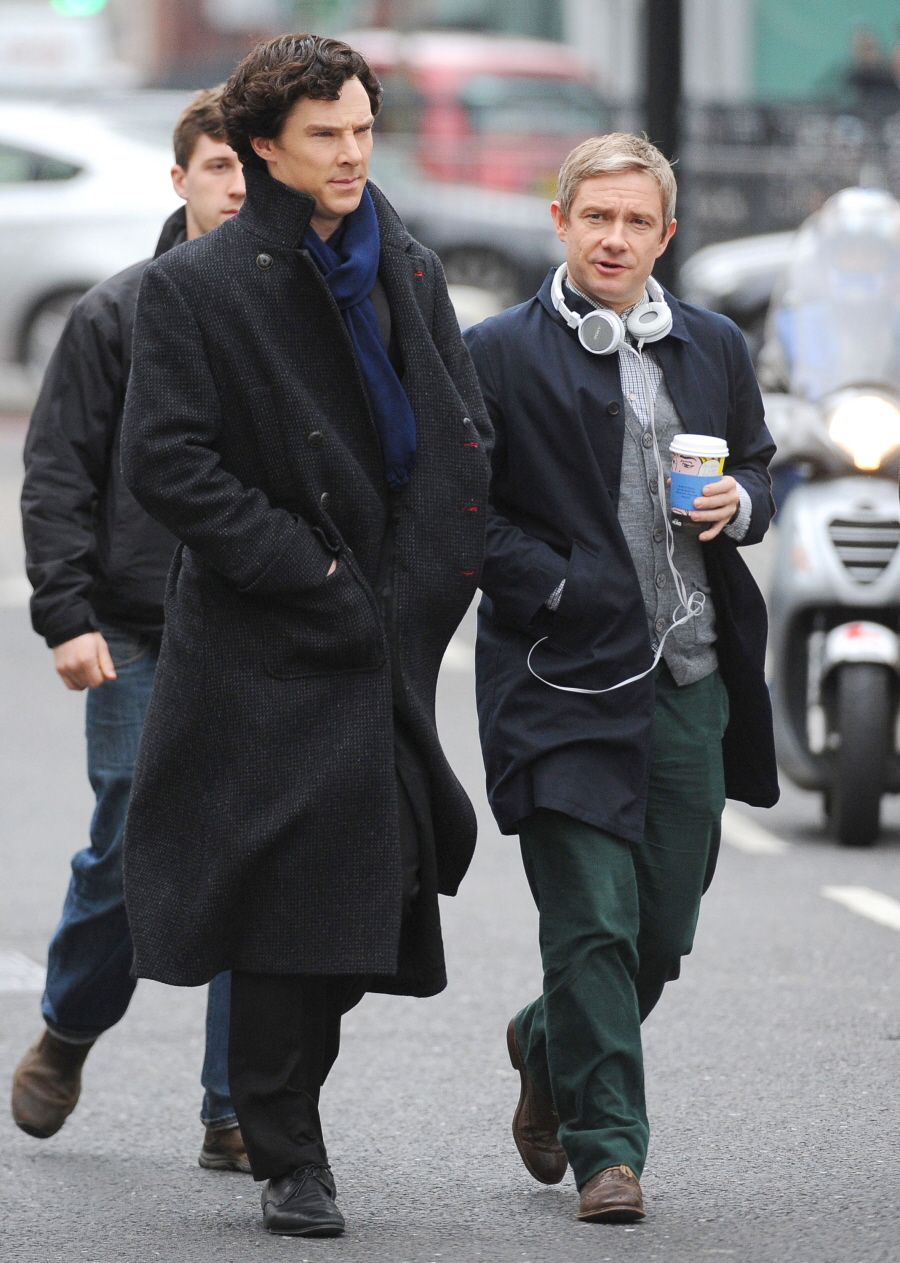 Photos courtesy of WENN, Fame/Flynet.