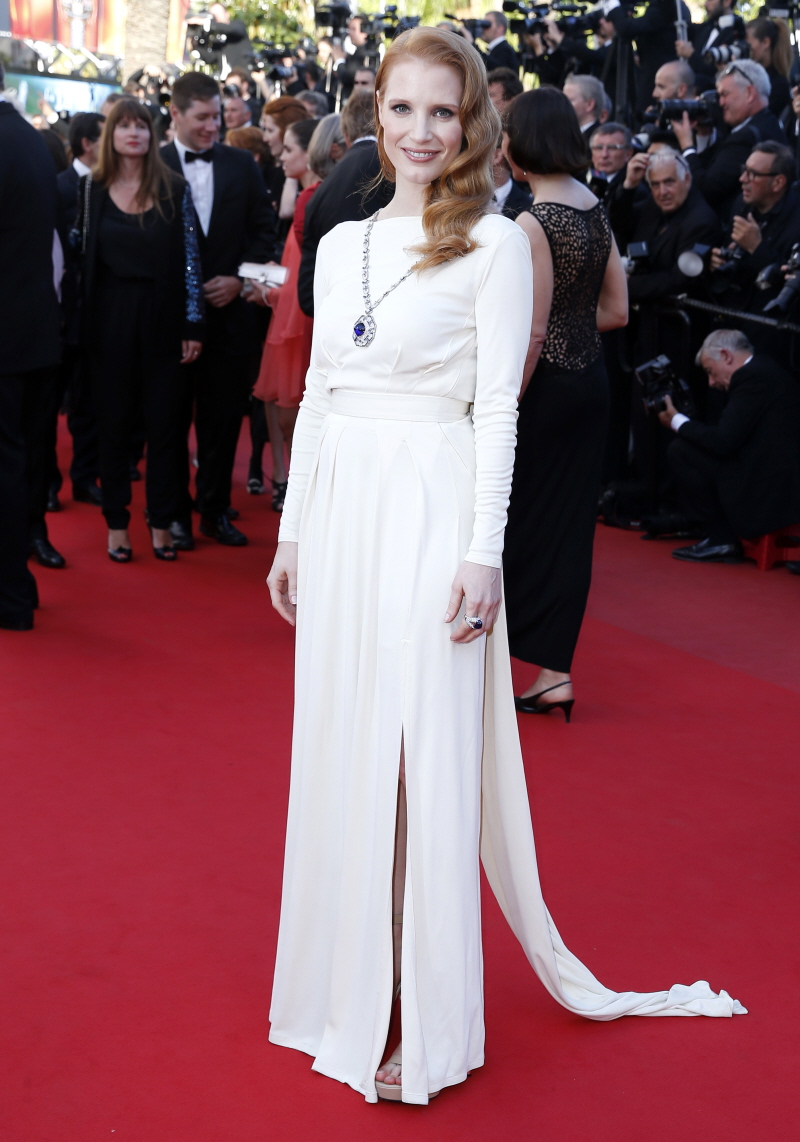 These photos are from a mix of events from last night's Cannes Film Festival activities. Most are from the 50th anniversary screening of Cleopatra, and some are from the red carpet for Beyond the Candelabra. Jessica Chastain was the big star of the Cleopatra red carpet – she even got to wear one of Dame Elizabeth Taylor's most famous Bulgari necklaces, the one with the cabochon sapphire. It's amazing. And so Jessica wore this "blank slate" white Versace gown to emphasize the necklace. Which is fine… she sort of looks like the High Priestess of Sapphires (I want that gig). My one complaint: I'm starting to worry about Jessica's boobs. She's got lovely boobs, but designers need to give her some built-in support in her gowns and she needs to make sure the bust in her gowns is always tailored properly. So she doesn't look so… saggy.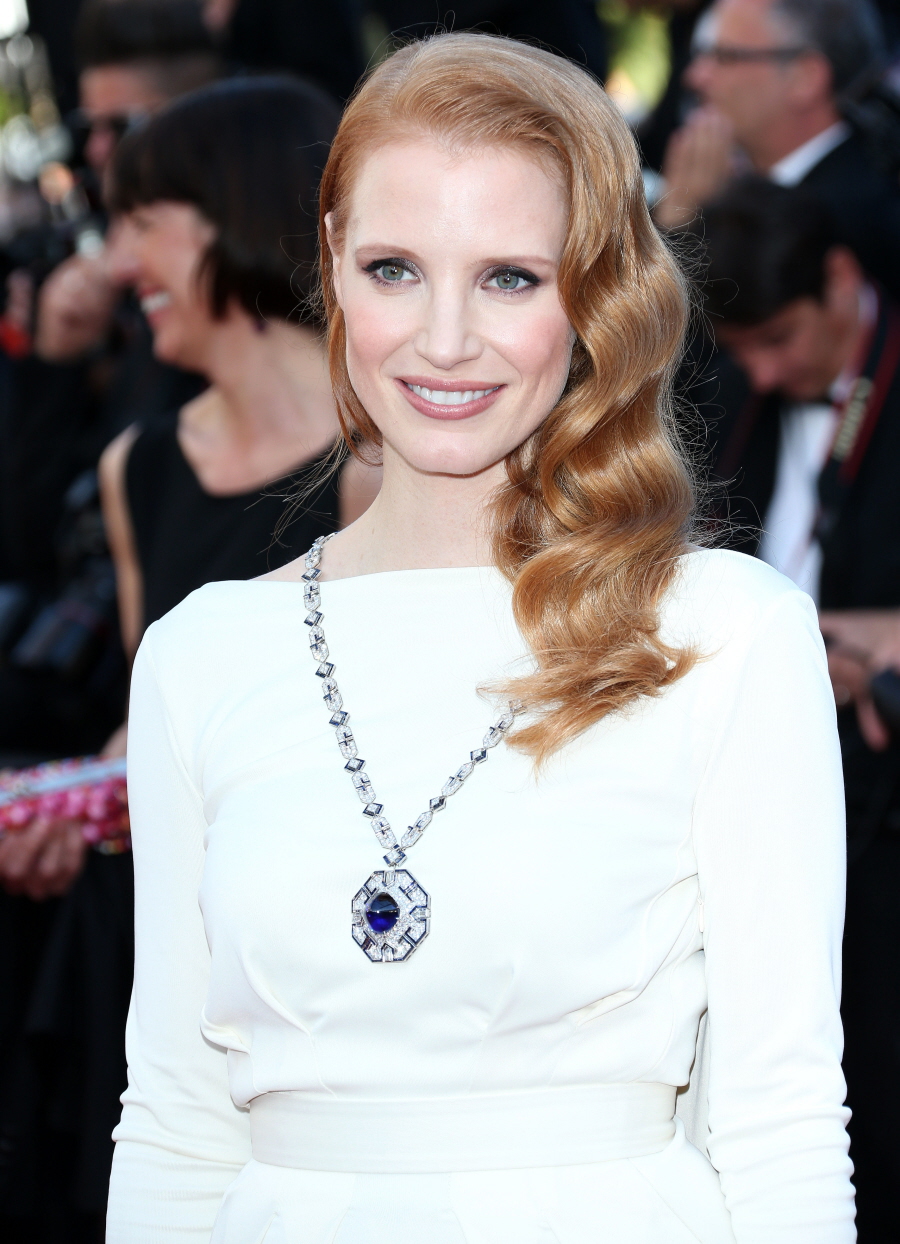 Here's Sharon Stone in Roberto Cavalli. I don't know what the deal is with her jewelry but it's pretty amazing. I'm not a big fan of the gown, but Sharon looks really good here overall.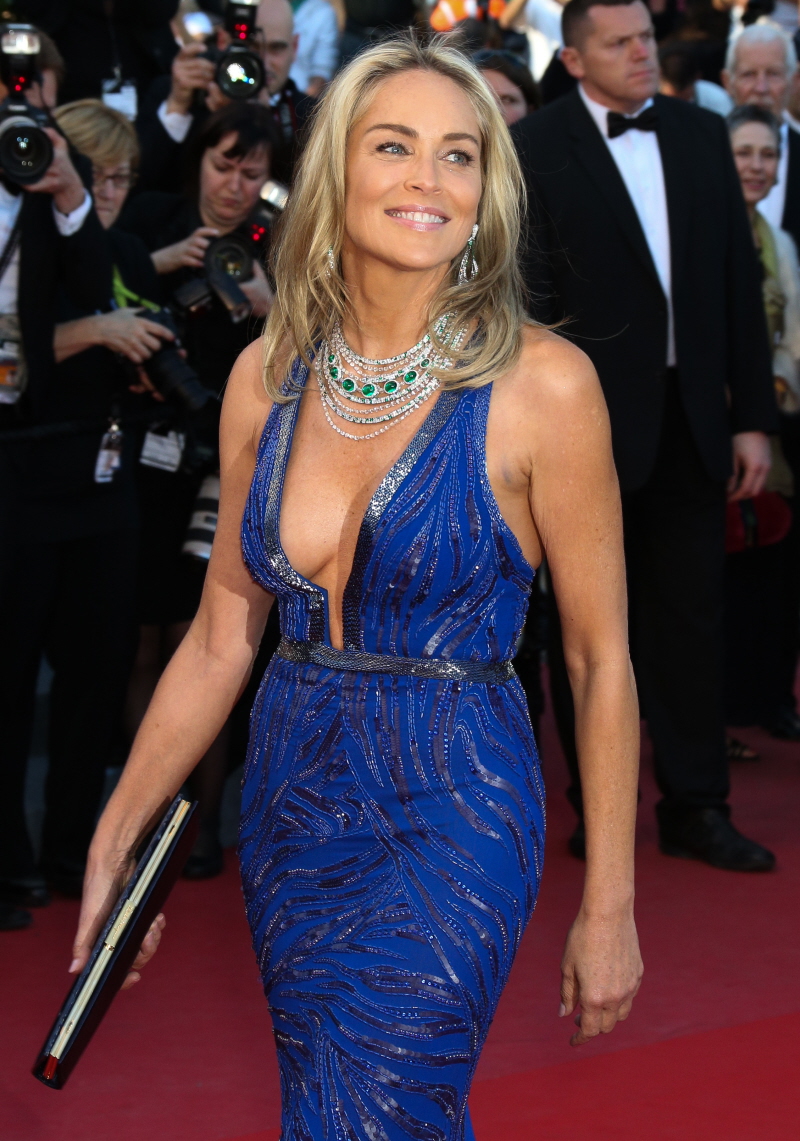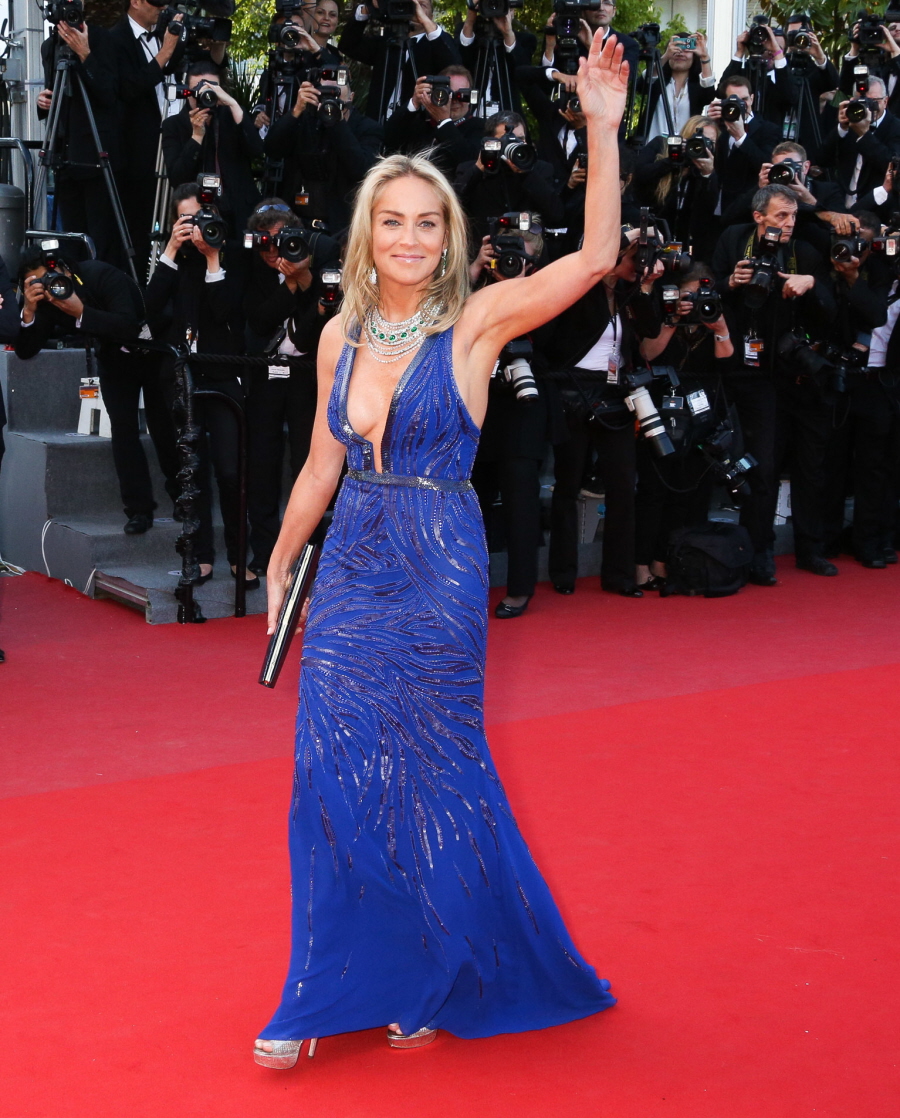 Milla Jovovich in Prada. This looks like Pradar reworked an apron and a tablecloth with fug consequences.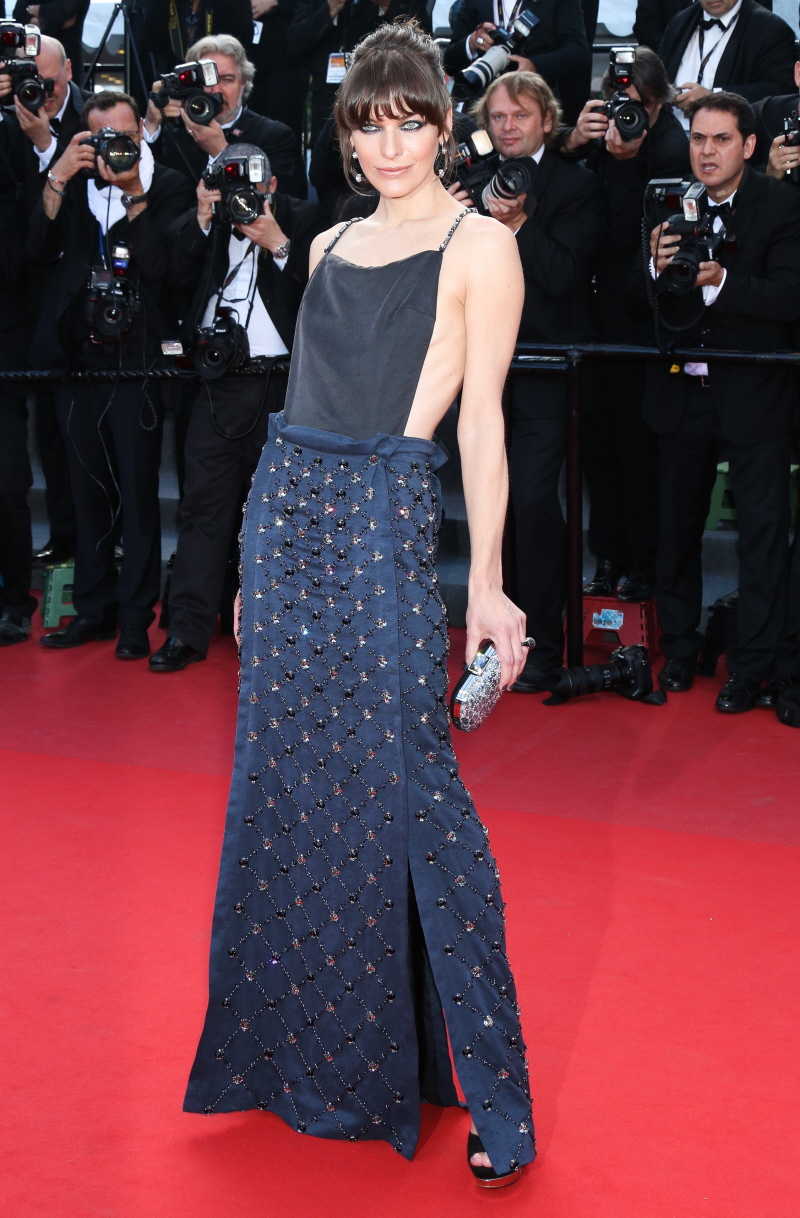 Aishwarya Rai in Gucci. DONE. The most beautiful person on the red carpet. All you other bitches can go home.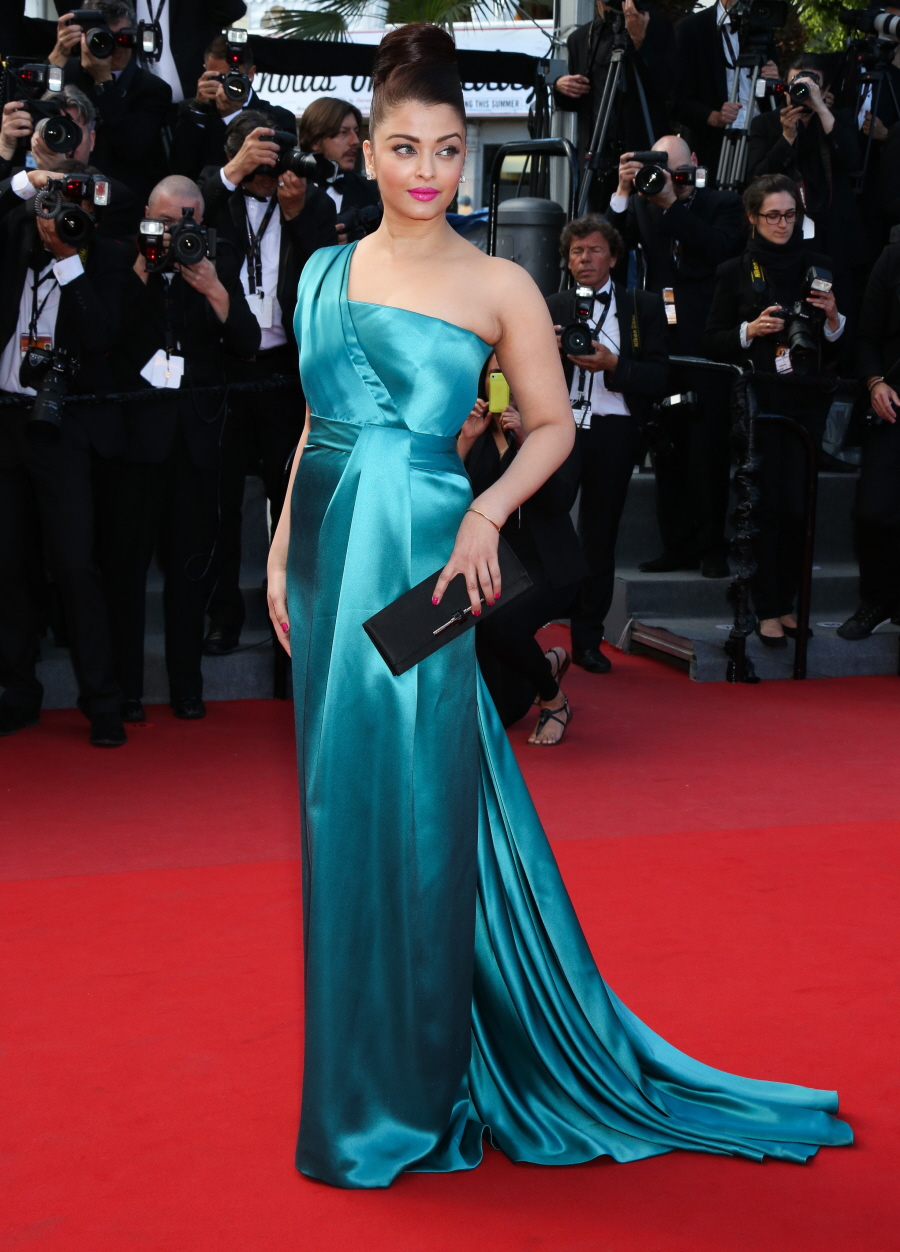 Dita Von Teese in Elie Saab. Surprisingly boring and conservative for Dita, right?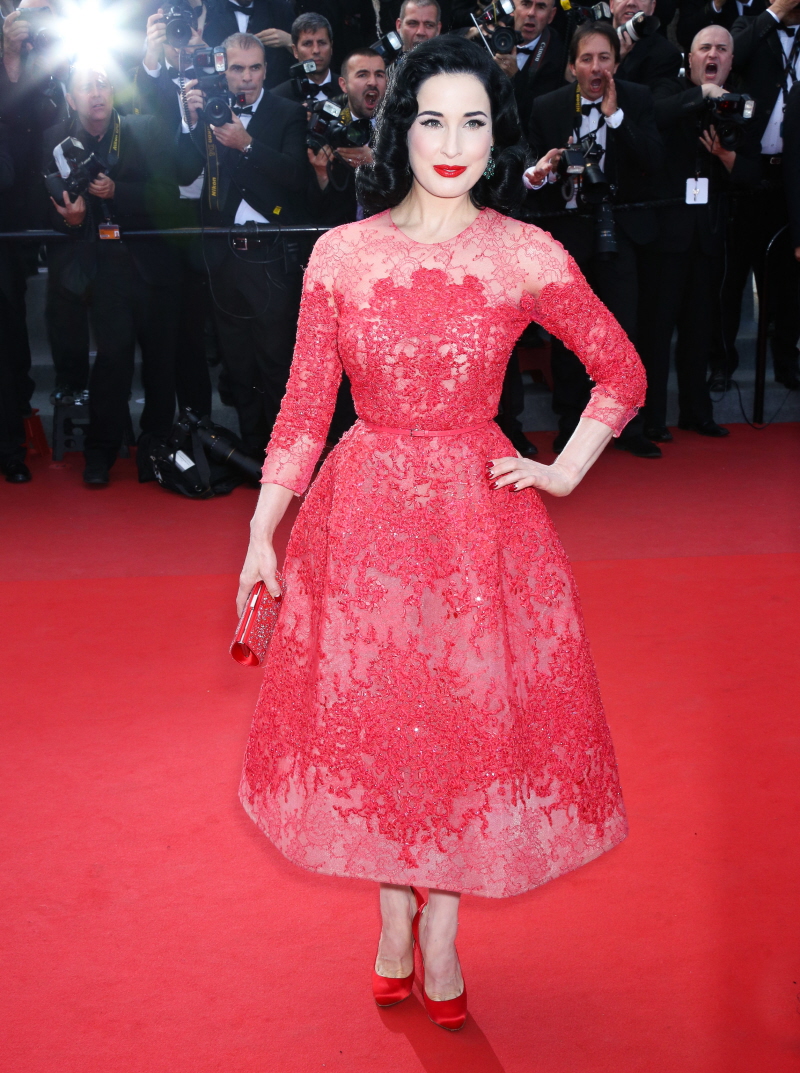 Rosario Dawson in Marchesa. Puffy sleeves! This reminds me of the couture nurse's uniform on Call the Midwife.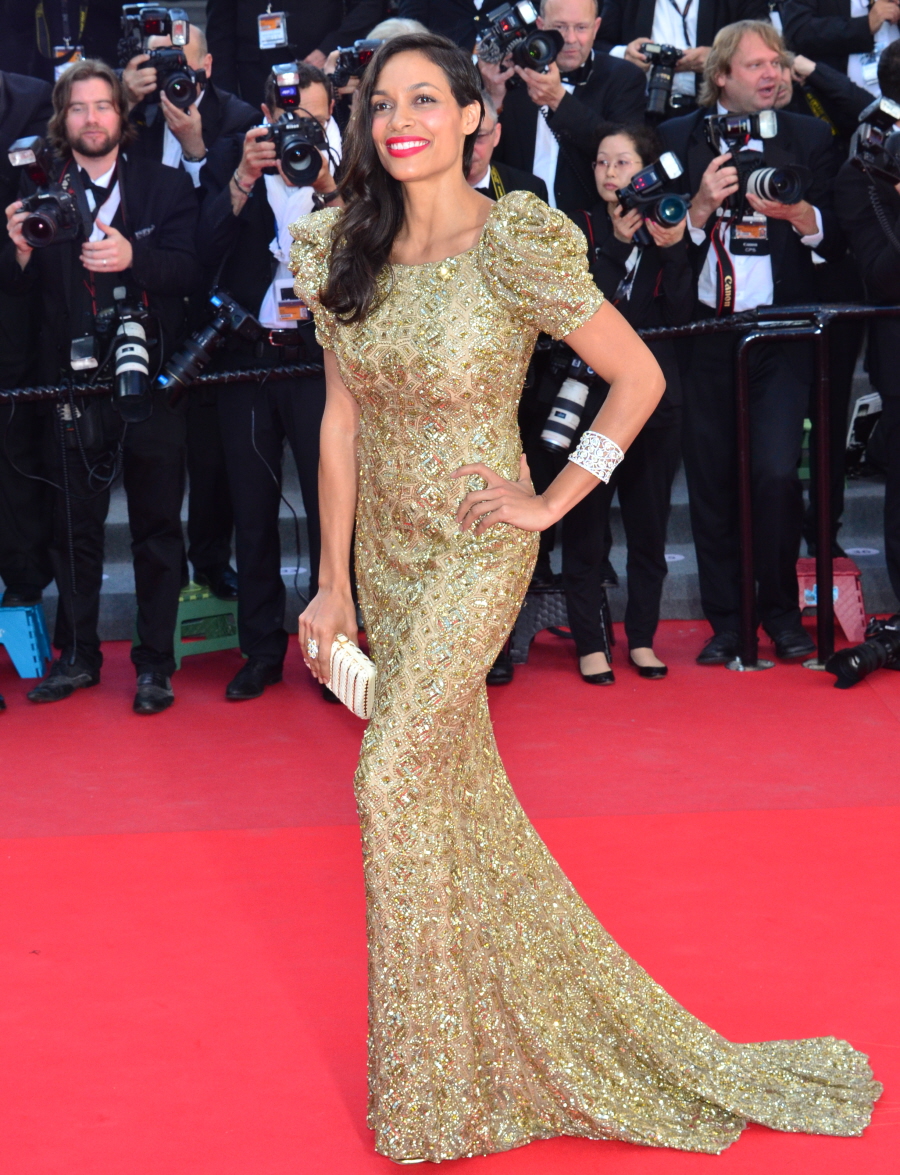 And finally, Adrian Broday and his girlfriend Lara Lieto, or as WENN calls her, "Lara Neito" because seriously, what's the difference? Adrian has been sleazing it up in Cannes for a few days. He loves Cannes. He loves to bring his girl to Cannes. Just think, this could have been Elsa Pataky (ha!).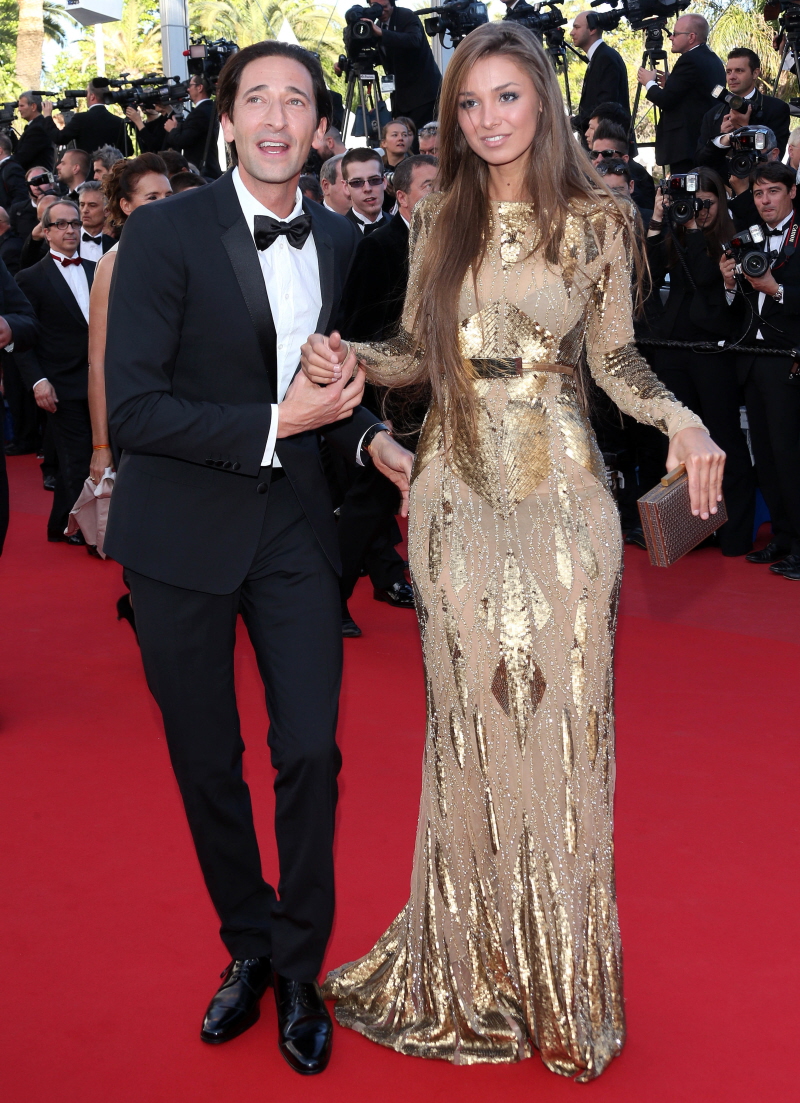 Photos courtesy of WENN.