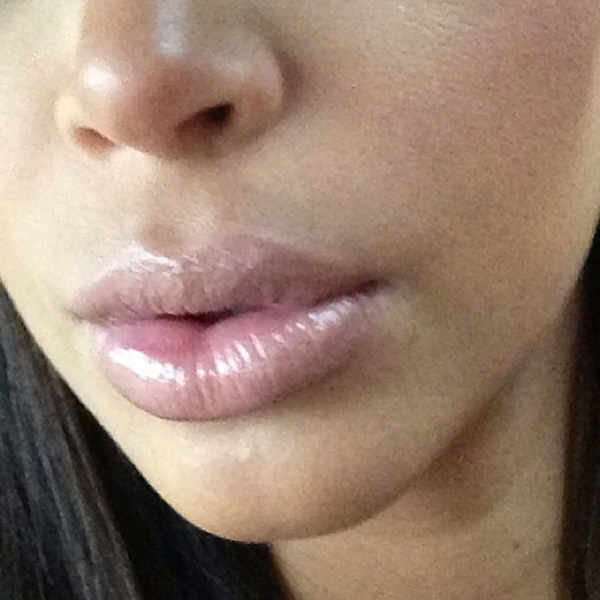 Kim Kardashian posted this photo on her social media sites yesterday, writing "My pregnancy lips are outta control! #IGuessNotABadProblemToHave". Um. Who believes that Kim's lips are all-natural? I remember what Kim's 2004 Face looked like, and while she's always had "full" lips, I believe (and I have believed for a long time) that Kim is getting a boost from Nicole Kidman-esque lip injections. But is she still injecting now that she's pregnant? Or is this all-natural?
I'm also including some new photos of Kim and Kris Jenner in Paris yesterday. They went shopping for baby stuff and then they went to Ponts des Arts to attach a lock to the fence. Kim posted this on her Celebuzz blog:
My final trip before I can't fly anymore! My mom and I flew to Paris to soak in the amazingness Paris has to offer before I can't travel any more! We were doing some baby shopping and checking on our place here before heading to LA for a while. Xo

Style Snapshot: I am wearing a Pea in the Pod tank and leggings. Paired with Nike shoes and an Armani coat.
Well, at least she's wearing comfortable shoes this time. I don't think I could deal with seeing her swollen feet crammed into plastic heels again. So what should we glean from Kim's declaration that this is her "final trip" to Paris? Will Kanye finally come back to LA and stop making his pregnant girlfriend change her life to fit his schedule? Or will Kanye stay in Paris until the very last minute and Kim will pretty much be on her own up until the birth? I can't help it, y'all, I feel bad for her. No pregnant woman should have to deal with Kanye's bulls—t.
Oh, and Kanye and Kim's baby shower invitations have gone out – you can see one here. There's a ballerina involved.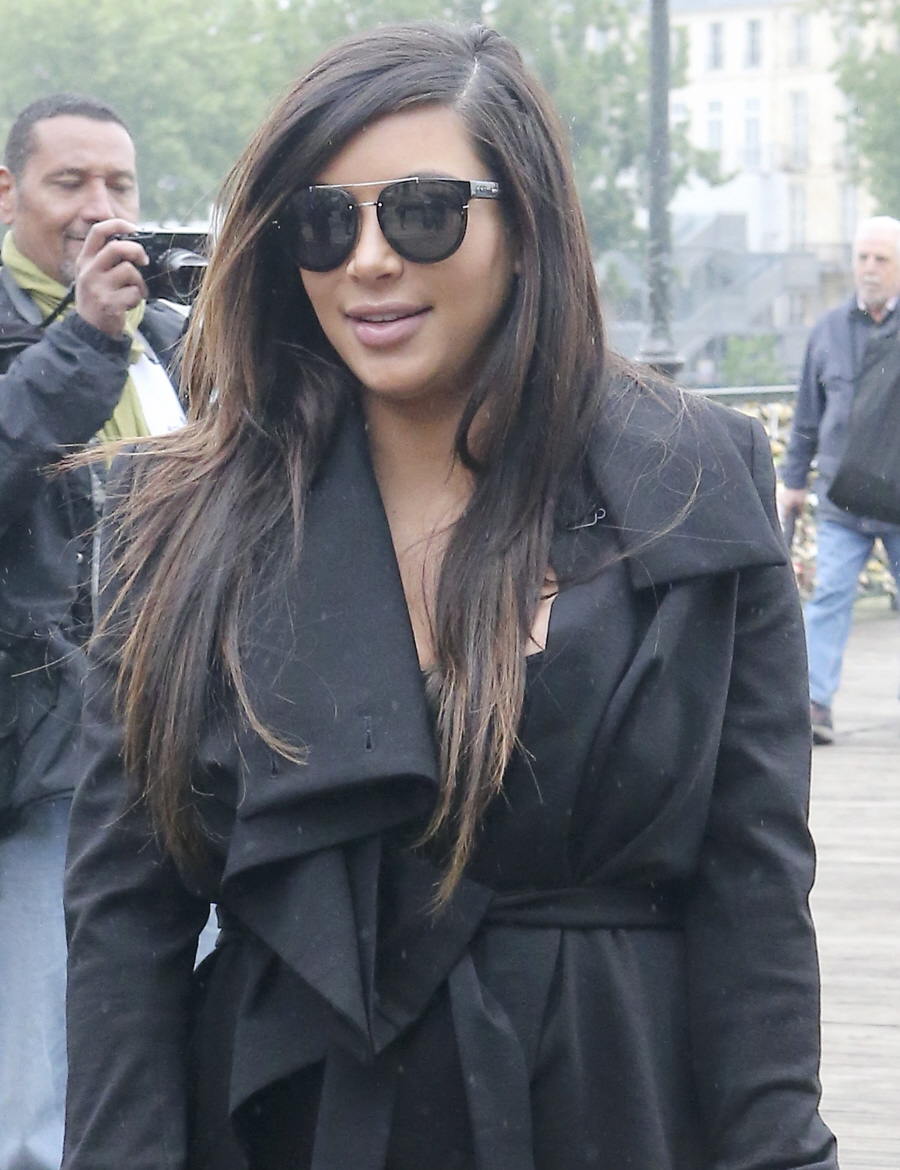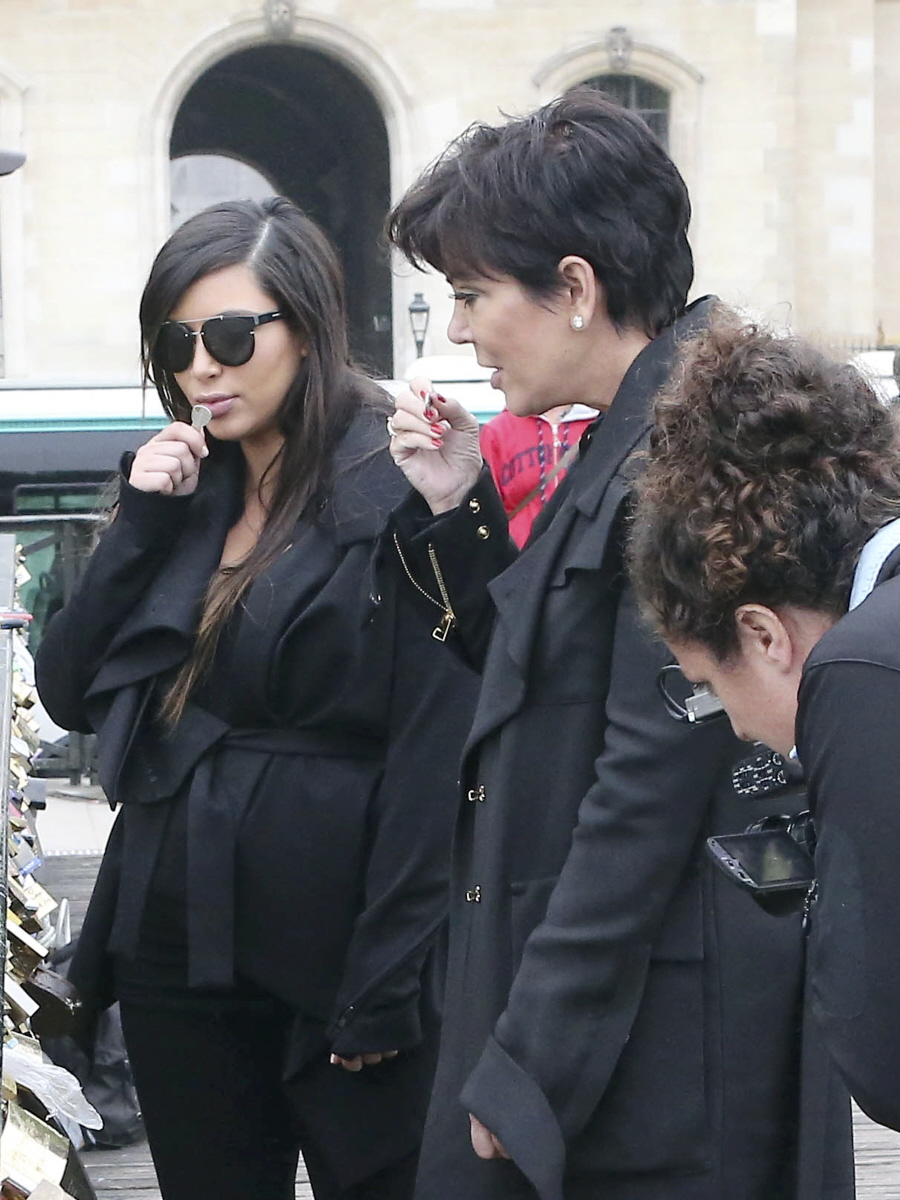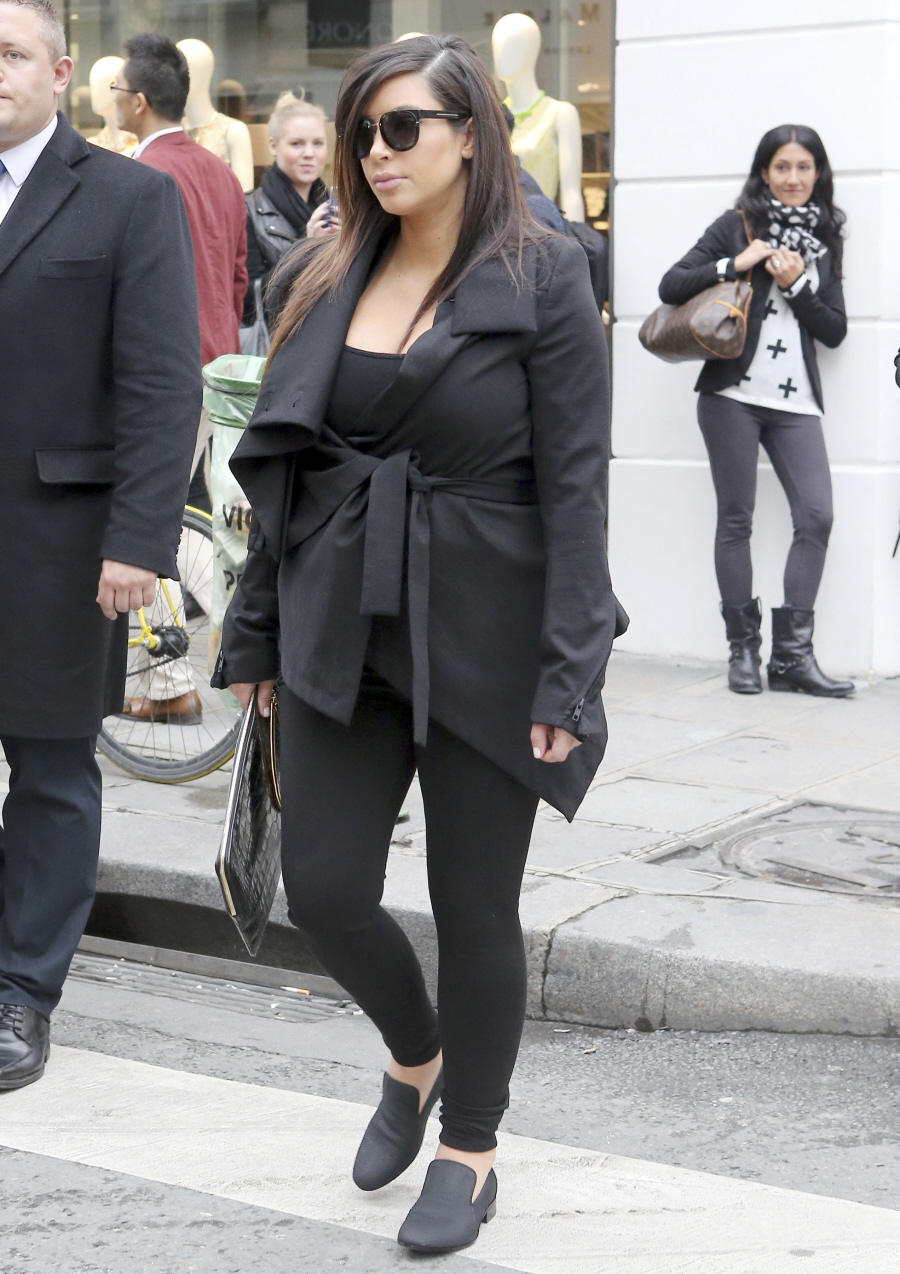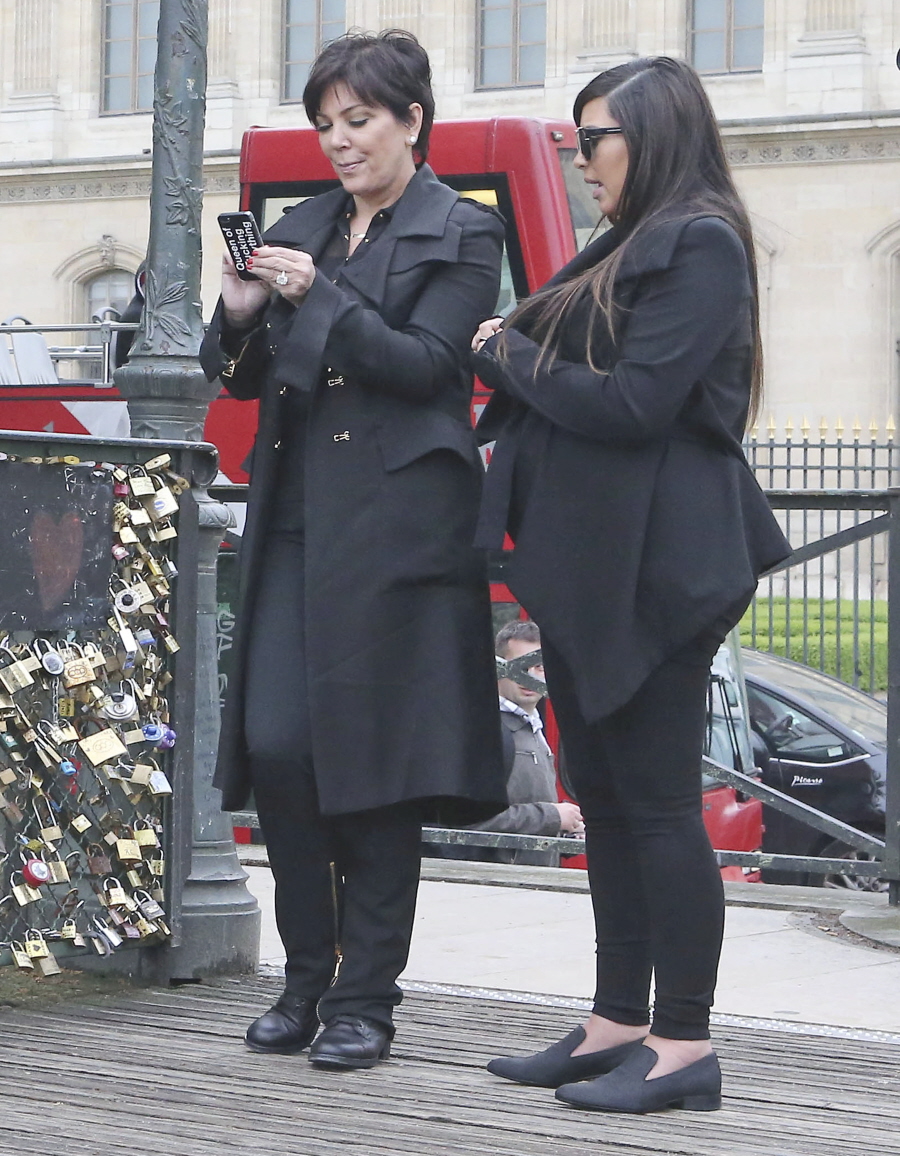 Photos courtesy of Fame/Flynet.