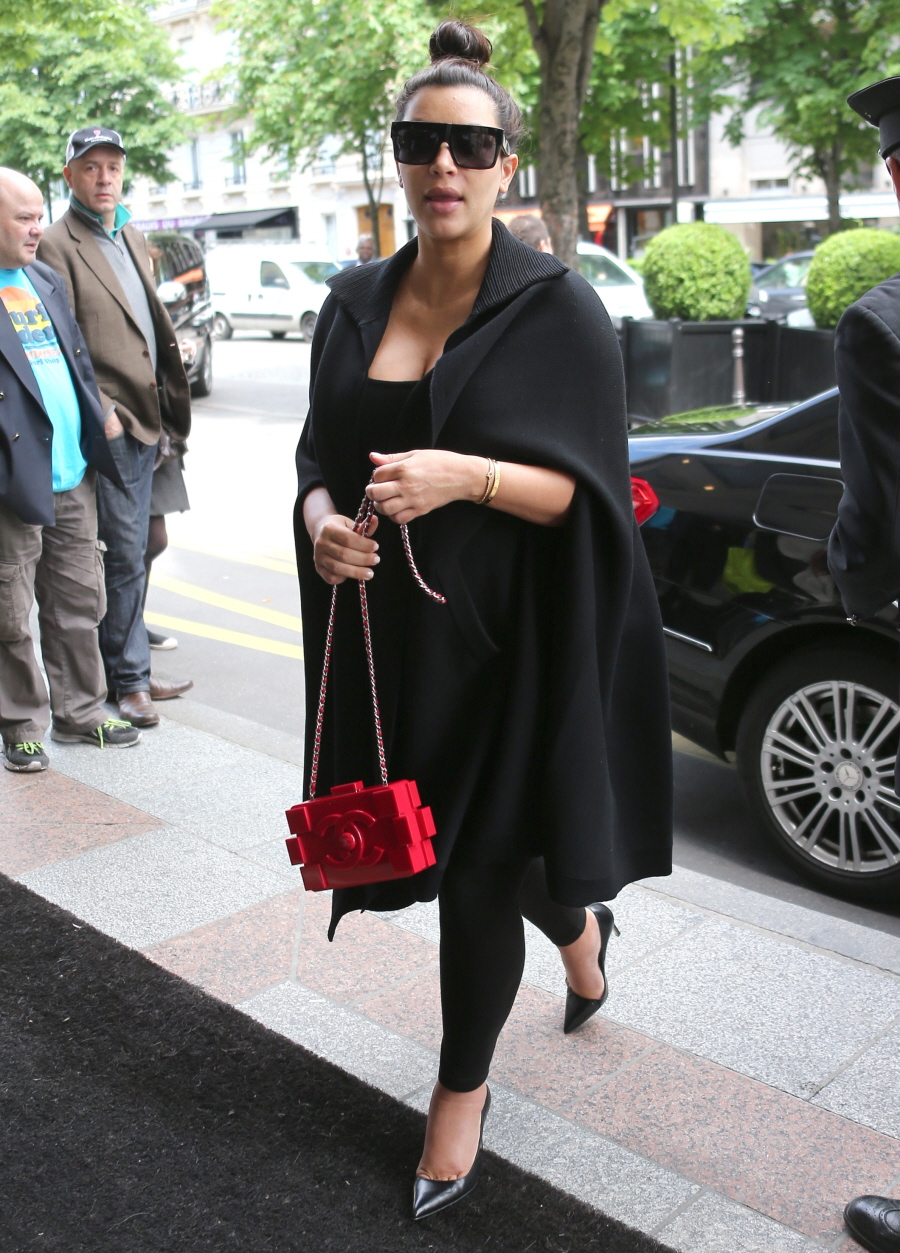 Would you like to hear something funny? A few days ago, Kim Kardashian and her mom, Lucifer's Homegirl, flew to Paris. This is Kim's last chance to fly internationally, or so she claimed on her Celebuzz blog. I assumed that Kim and Kris were going to spend some quality time together, obviously, but I also assumed that Kim would be spending time with her baby-daddy on his terms. Turns out, Kanye IS NOT EVEN IN PARIS. The Daily Mail says Kanye was in Milan to do a photoshoot with Karl Lagerfeld and apparently 'Ye didn't feel like changing his schedule around to accommodate Kim, the mother of his unborn child. Good God! Does anyone think that Kris Jenner and Kim might have flown to Paris specifically to confront Kanye and he left town quickly? Because that's what it seems like.
Anyway, Kim and her mom do seem to be enjoying their Parisian trip. They had lunch at George V, then they went to Karl Lagerfeld's studio L7, they went to Ovale (a high-end baby boutique). Kim wore this cape for most of the day in Paris, and I don't have a problem with it. I think many women get to a point in their pregnancies where they're just like, "F—k it, give me a muumuu and a cape and let's be done with it." As far as fashion catastrophes go, this doesn't even register. I am including a close-up of Kim's feet in heels (kitten heels, I think). Her feet look swollen and uncomfortable, but it's not as bad as it could be.
Meanwhile, Star Magazine's cover story this week is apparently about Kim and her family's "serious financial issues". Allegedly, the Kardashian-Jenner clan is in a "financial death spiral" because they spend way too much money (on cars, property, etc). Kim might be $1 million in debt, but that really doesn't sound like all that much to me (considering what she makes in a year). Many of the Kardashian side-projects are bombing too, like Rob's failed sock business and that Kardashian credit card that was terrible. And Kim is bringing in less money in personal appearances because she's no longer getting paid to party while she's knocked up, because no one wants to see a pregnant girl at the club. You can read more about the shenanigans here – I think the story is over-hyped, especially for Kim. Kim makes money. Now, if you told me Kris Jenner was upside down on her business ventures, I'd probably believe you.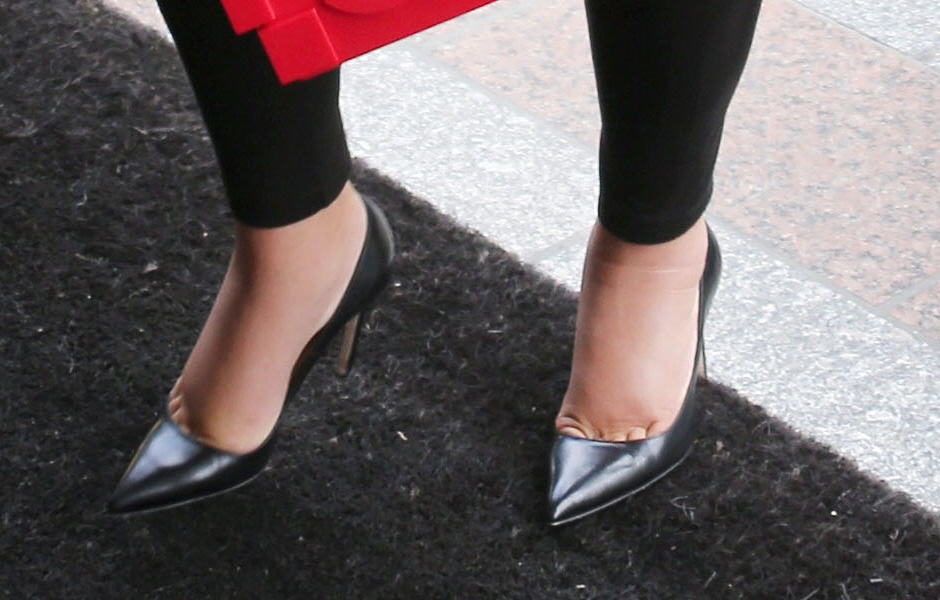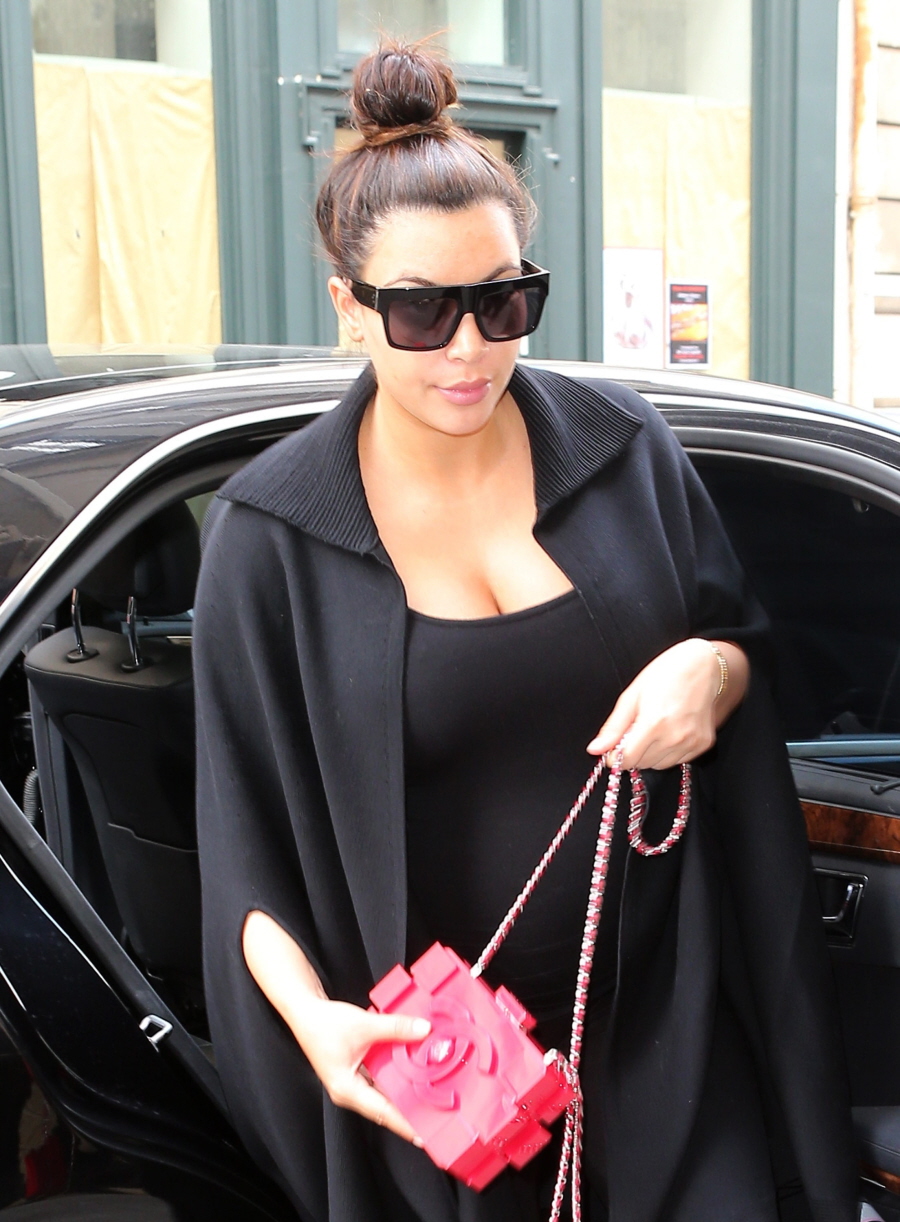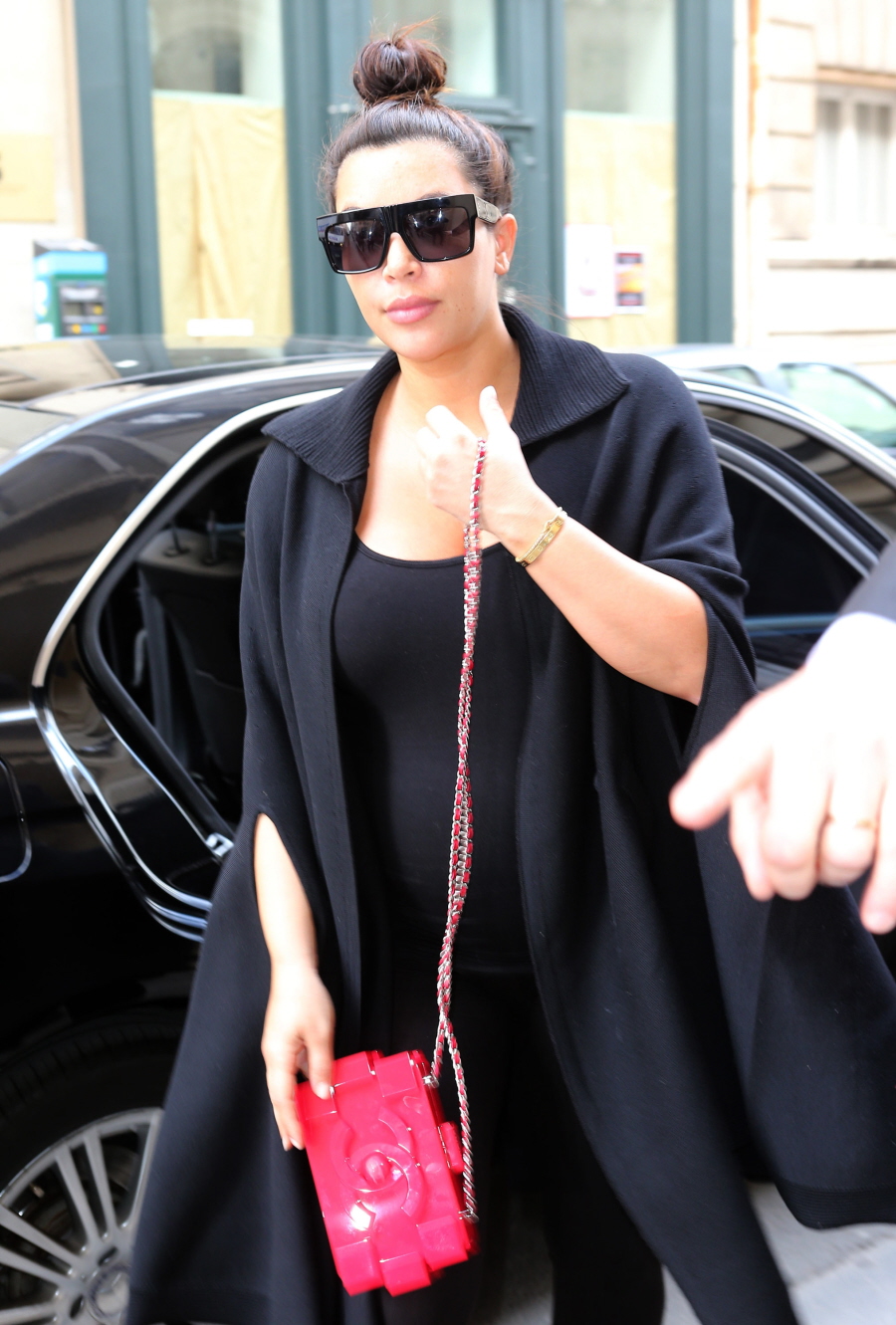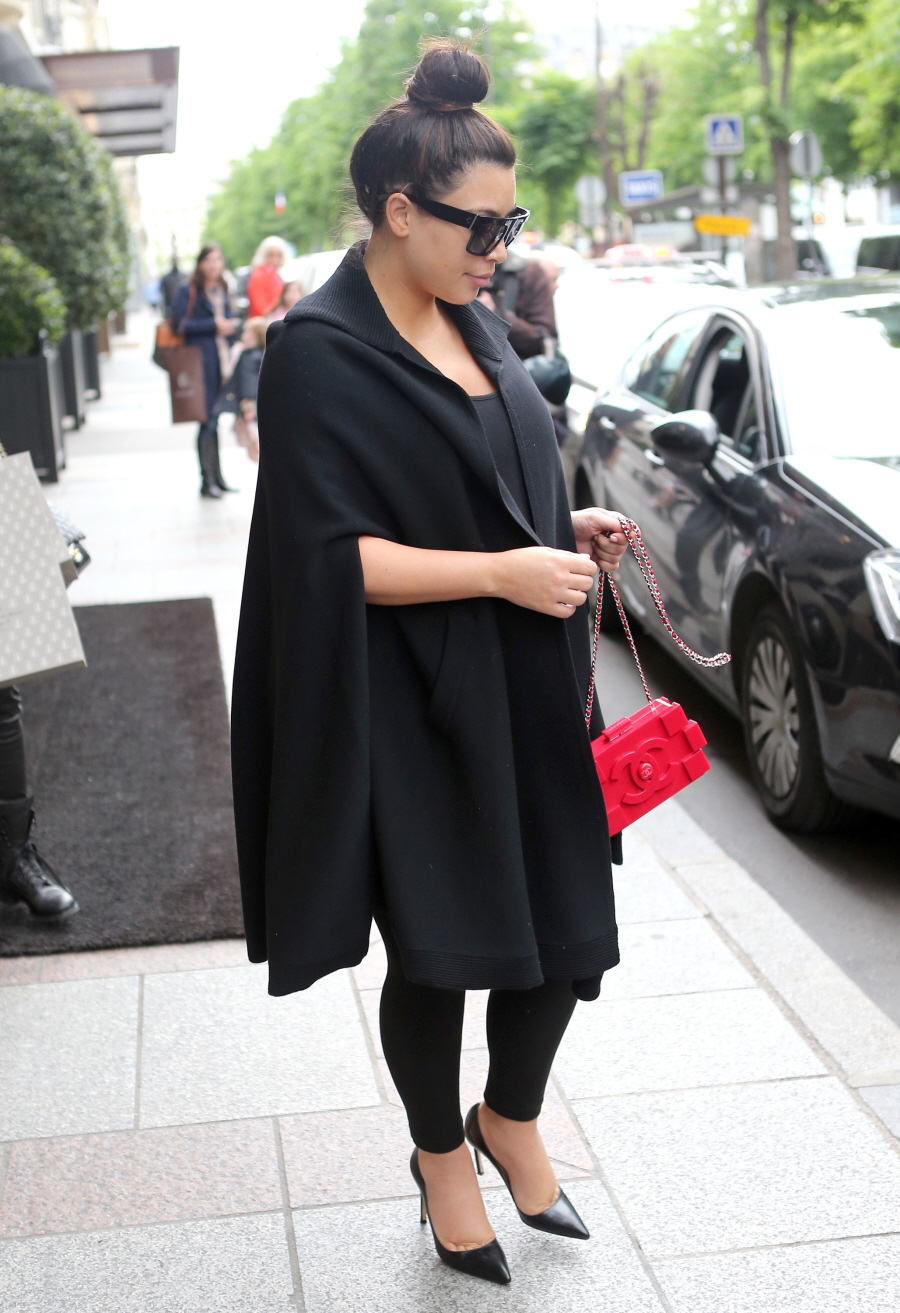 Photos courtesy of Fame/Flynet.