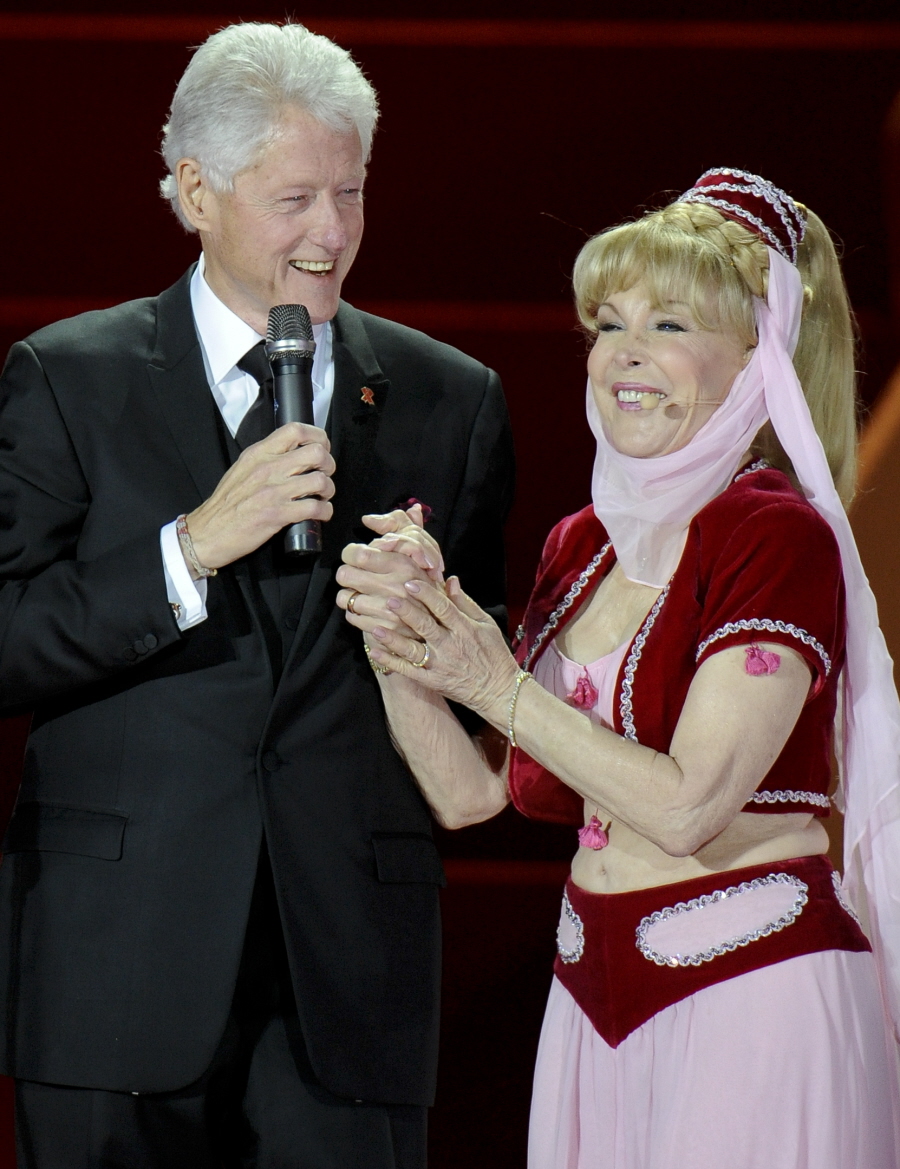 Bill Clinton checking out Barbara Eden makes my life. [Dlisted]
Was George Clooney out with an ex? What's up with Stacy? [LaineyGossip]
Olivia Wilde & Jason Sudeikis are vacationing in Hawaii. [Pop Sugar]
Fast & Furious 6 made a crazy amount of money. [Buzzfeed]
Will Smith & DJ Jazzy Jeff reunite! [Pajiba]
Oh, hello David Gandy! I missed these photos. [A Socialite Life]
Amy Adams' daughter is super-blonde! [Celebrity Baby Scoop]
Adele won't go on the red carpet without Spanx. Is this news? [Evil Beet]
Keeping Up With the Kardashians is up to Season 8?! [Reality Tea]
150,000 people are protesting gay marriage in France. [Gawker]
All Vanessa Hudgens does is dress up and get her picture taken. [Popoholic]
Angelina Jolie's aunt died of breast cancer this morning. [Starcasm]
Michael Lohan has some thoughts about his daughter's rehab. [Amy Grindhouse]
Scott Disick celebrates his b-day in Vegas. [I'm Not Obsessed]
Kendall Jenner in short-shorts. Eh, it's not inappropriate. [Moe Jackson]
Is this NSFW photo of Miley Cyrus for real? [Celebslam]
Happy Memorial Day! Be safe!