First of all, did you know that James Lipton is 86 YEARS OLD?! OMG. In case you are about to drop a "WHO?" truth-bomb on me, James Lipton is the sycophantic host/questioner of Inside the Actors Studio. ITAS has been running for years and years on Bravo, so I'm sure most of you have seen at least one episode. The dude asking the questions is James Lipton. And he's 86!!! I thought maybe he was in his 60s. I have to give him some credit – he's pretty well-preserved for 86. Anyway, Lipton has a new interview in Parade (to promote the 250th episode of ITAS) and it kind of blew my mind for several different reasons. First, James Lipton was literally a pimp. In the 1950s. In Paris. That didn't make any sense to me until I looked up his age – he turned 24 years old in 1950, so I guess that makes sense. I mean, the timing makes sense. The fact that he was literally a pimp makes NO sense. Here are some highlights from his Parade interview:
Parade: Your 250th show is coming up on Bravo. What do you have planned?
Lipton: "The 250th is different from any show we've ever done. I have brand-new interviews with Conan O'Brien, Barbara Walters, Christopher Walken, Ellyn Burstyn, Sugar Ray Leonard, Jennifer Lopez, Dave Chappelle, Jay Leno, Spike Lee, Katie Couric, Bradley Cooper, Robert De Niro — we're going to their homes, their workplaces."

The show has played for 19 years. Who did you most want on the show who turned you down?
"Marlon Brando. He was reclusive in the last years of his life. He said, 'I'm never going to do your show. The [Actors] Studio's always taking credit for me. I was trained by Stella Adler.' I said, 'So was I. Come on. We'll talk about Stella.' I've had a pretty good roster of guests without Marlon."

Of the people you've interviewed, who was best?
"What I've waited for is that one of my graduated students has achieved so much that he walks out and sits down on that chair next to me. It happened when Bradley Cooper walked out on that stage. We looked at each other and burst into tears. It was one of the greatest nights of my life."

What are the criteria to be a guest on the show?
"Does this person have anything to teach my students? Period."

How do you recognize a good actor?
"Would you recognize your sister in a crowd? When you've seen 1,000 auditions, and somebody is different, you notice it. When you see it, you spot it immediately."

After you graduated from high school in 1944, your first big acting role was playing the Lone Ranger's nephew on radio. Yet you actually wanted to be a lawyer. Why?
"I was going to be a lawyer because that was as far away from my father's lunacy that I could imagine. He was nuts. He abandoned us. I was afraid of being like that."

You wanted stability?
"Yes. I came to New York after the Air Force to get the law degree. But I thought, 'I'd better take some acting classes if I'm going to earn a living so I can be a lawyer.' Stella Adler accepted me for her [drama] class. About five years later, I said to myself, 'Stop kidding. You don't want to be a lawyer. This is what you want to do.'"

Is it true you were a pimp in Paris in the 1950s?
"I was. It was only a few years after the war. Paris was different then, still poor. Men couldn't get jobs and, in the male chauvinist Paris of that time, the women couldn't get work at all. It was perfectly respectable for them to go into le milieu."

Prostitution?
"Young women desperately needed money for various reasons. They were beautiful and young and extraordinary. There was no opprobrium because it was completely regulated. Every week they had to be inspected medically. The great bordellos were still flourishing in those days before the sheriff of Paris, a woman, closed them down. It was a different time."

How did your involvement come about? You became friends with one of the prostitutes in Paris?
"We became great friends. When I ran out of money, I said, 'I have to go home.' She said, 'No, you don't. I'll arrange for you.' So she arranged for me to do it. I had to be okayed by the underworld; otherwise they would've found me floating in the Seine."

Did you represent more than one girl?
"Yes, a whole bordello. I represented them all, but her especially. I did a roaring business, and I was able to live for a year. The French mecs didn't exploit women. They represented them, like agents. And they took a cut. That's how I lived. I was going through my rights of passage, no question about it. It was a great year of my life."

Do you think people should buy sex?
"I really don't. I think if you can't earn it on your own, then you don't deserve it."

What is your greatest achievement?
"No question about it — marrying Kedakai."

How did you meet your wife?
"We met at the ballet. I took one look at her and I fell madly in love. I called her the next day and asked her to have dinner with me. Nine months later we were married."

Why has your marriage lasted 40 years?
"Because Kedakai is a masterpiece."
The "Parisian pimp in the 1950s" is a weird story, right? Granted, I didn't know much about James Lipton's personal life before today, but I guess I assumed a fairly average actorly background, not some "rich" experience as an official and authorized pimp at a Paris bordello. Sigh… those were simpler times, right? Except they weren't!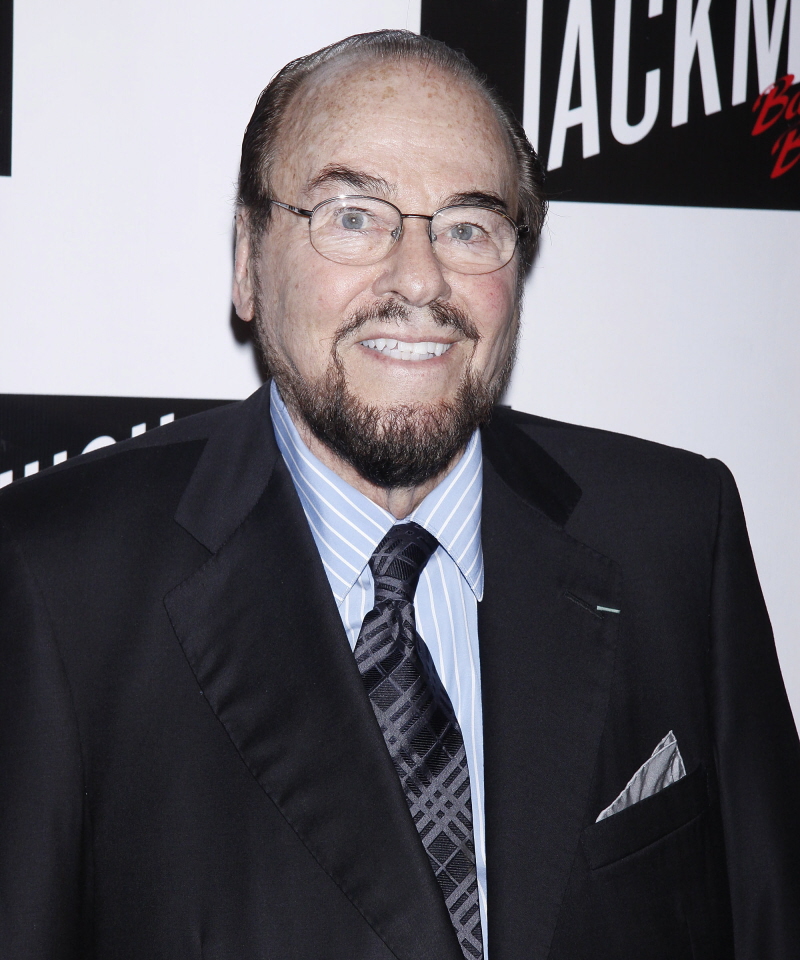 Photos courtesy of WENN.