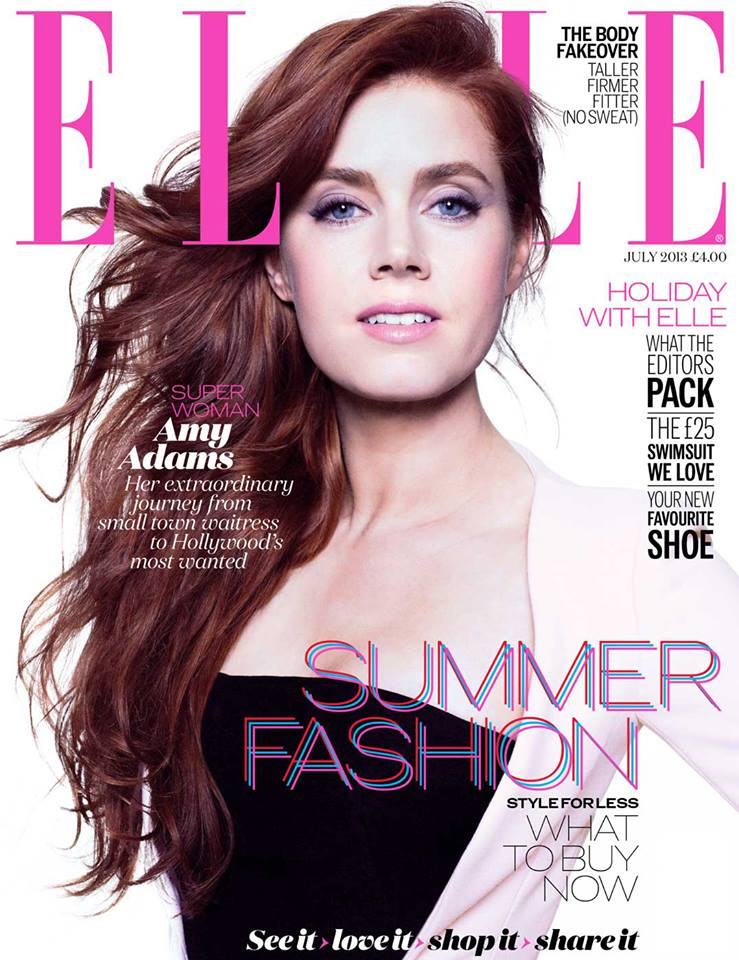 I am an Amy Adams fan, but this is maybe the worst editorial I've ever seen of her. In films and on red carpets, she's so pretty in a girlish and delicate way, and Elle UK made her look so… old. Well, the cover looks "old" and the rest of the shots are just not all that great. WTF? Did she piss them off? Doubtful. From what I've heard about Amy, she truly is one of the nicer celebrities you'd ever want to meet. She's promoting her big role as Lois Lane in Man of Steel – I've already covered some quotes where she basically sounded like she was half-in-love with Henry Cavill too. But in this interview, they make it seem like Amy is kind of whiny. Eh.
After filming Catch Me If You Can: "I choked. I felt this pressure to suddenly be this level of actress that I wasn't confident enough to be. I did a series of really bad auditions, I let the nerves get the best of me. And the couple of years after that it was, 'I can't do this. I'm not strong enough to continue with this level of rejection'. It was, 'What am I going to do with my life?' I was staring down 30. I was lost, confused."

Insecurities: "Being an actress hasn't made me insecure. I was insecure long before I declared I was an actress. I like not being noticed. It has been a struggle because I love performing, but if I'm in a group of people and someone has a bigger personality I'm like 'Go ahead, and have fun!' It looks like a lotta work."

Existential crisis: "I had an existential crisis at the Oscars, sitting next to Sean Penn and Meryl Streep and being like, 'What am I doing here? I don't belong here.' I felt like it could all be taken away."

Deciding to be an actress: "I graduated high school and I didn't have a skill set and I didn't want to go to college. I needed a job. This is what I could do. And I like it, but it can be very painful. You feel so vulnerable all the time on set, so exposed. But I had that same feeling of being exposed when I was a waitress, I have it at parties, I have it here. I'd love to be a diva. But I'd then have to send so many apology notes for my abhorrent behaviour."

Man of Steel: "It's more raw, a little less quippy. Hopefully you'll enjoy the banter and the relationship between Lois and Clark, but it's a totally new imagining of the story. I was shaking by the end of it. I realised that I hadn't seen a film with that much action in it since Avatar, so it overwhelmed my adrenal system. Not that it's all just action, but it is a lot of fun."
[From Elle UK via The Mail]
I've heard her talk about the years after Catch Me If You Can before – she was out of sorts and she didn't know what to do with her life. In other interviews, she said someone told her to "go red" (with her hair) and soon enough she booked Junebug and scored her first Oscar nomination – her first nomination out of FOUR. Which means that she's one of the most respected actresses out there today. Also: Amy is 38 years old! She turns 39 in August. She still looks 20-something to me. Except for the Elle UK cover, where she looks 50-something.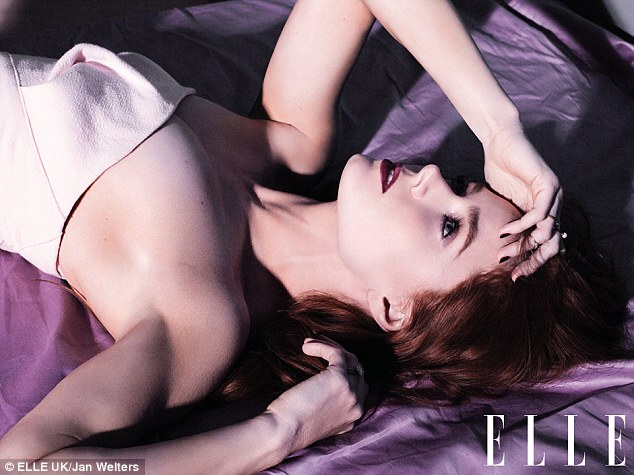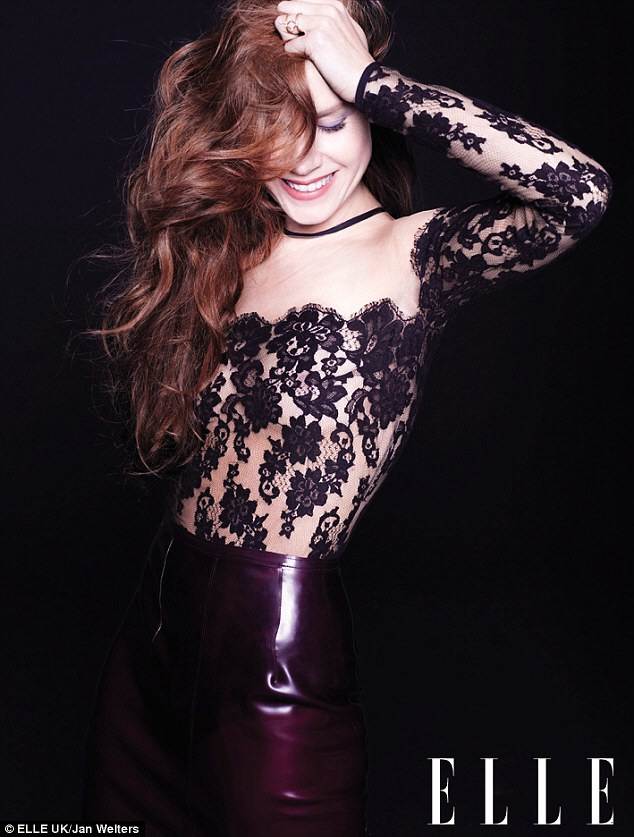 Photos courtesy of Elle UK.