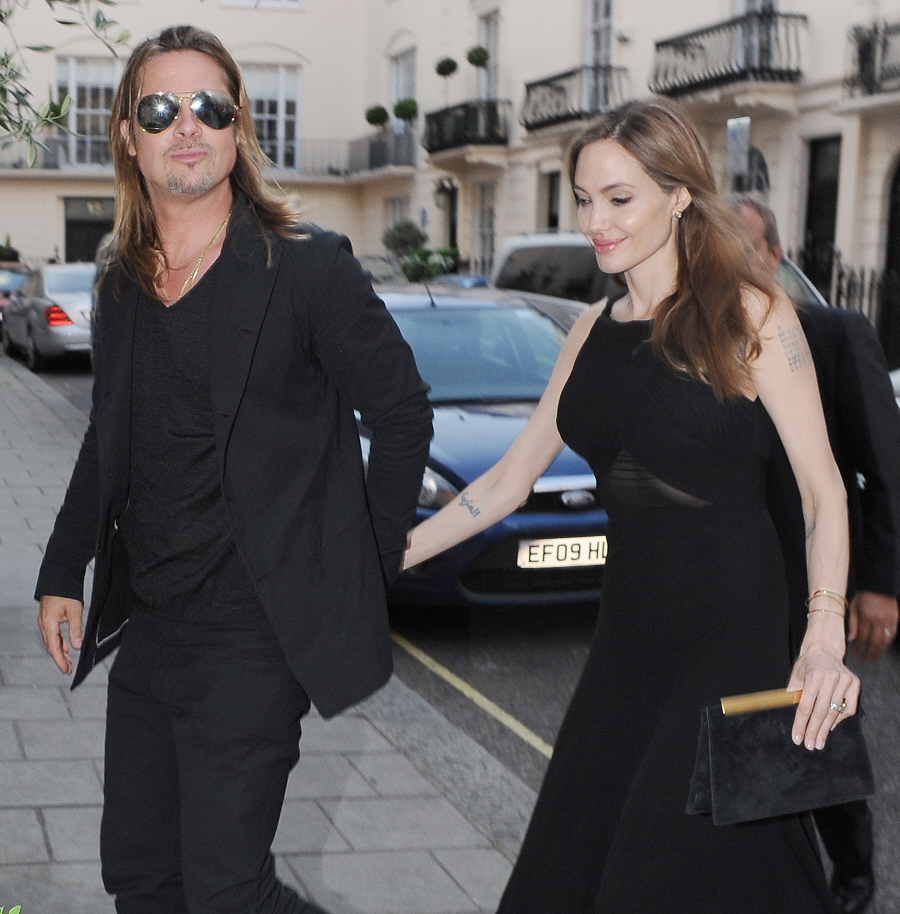 Here are even more photos of Angelina Jolie and Brad Pitt last night in London. I think this is the breakdown of activities: they went to the World War Z premiere together, then Brad went solo to the Muse concert (which was part of the post-premiere party). Then Brad and Angelina went out to eat at the Haymarket Hotel, then they stopped at the Carlton House (I don't know why) and then they went back to their hotel.
I'm including some photos of Angelina with a fluffy teddy bear – apparently, a fan gave Angelina the teddy bear, which she held on to for a while and then she gave it to a 4-year-old named Sophie Martinez. Sophie burst into tears when Angelina gave her the bear and Angelina told her soothingly, "It's a nice teddy." Sophie's parents – Brazilian students living in England – told the Mail that they were "touched" by Angelina's gesture.
I keep seeing stuff about how The Villainess Jolie was so terrible because she "missed" her aunt funeral, which was also yesterday in California. Angelina's maternal aunt passed away more than a week ago, and Angelina was already scheduled to go to London with Brad. Could she have broken those plans to go to her aunt's funeral? Probably. But her family seemed like they understood. Angelina's uncle told E! News, "Angelina will be in London on Sunday so she won't be able to attend but she has been in touch with us and with various other members of the family, which has obviously been lovely and has meant a lot to us."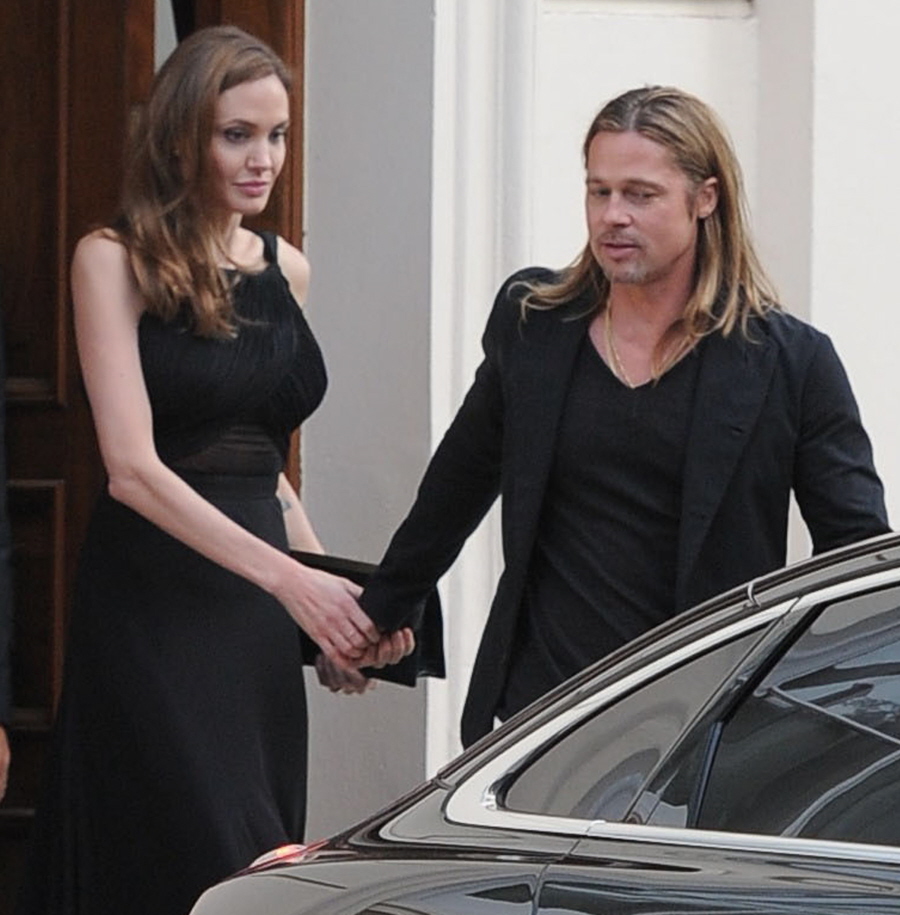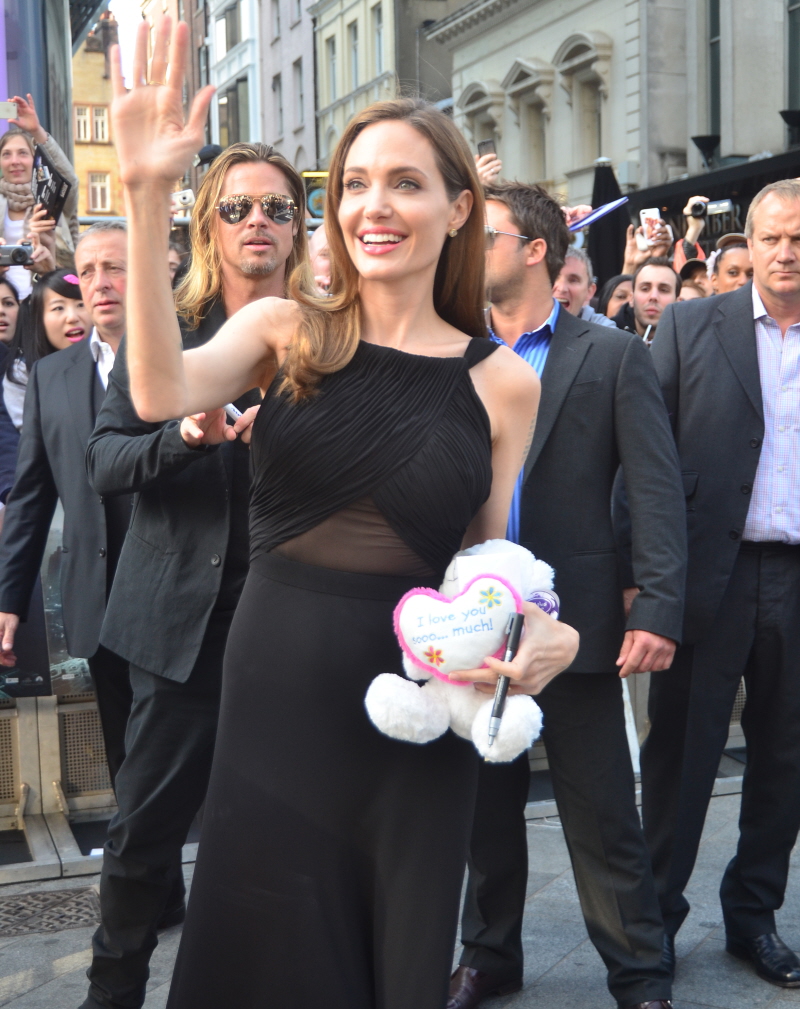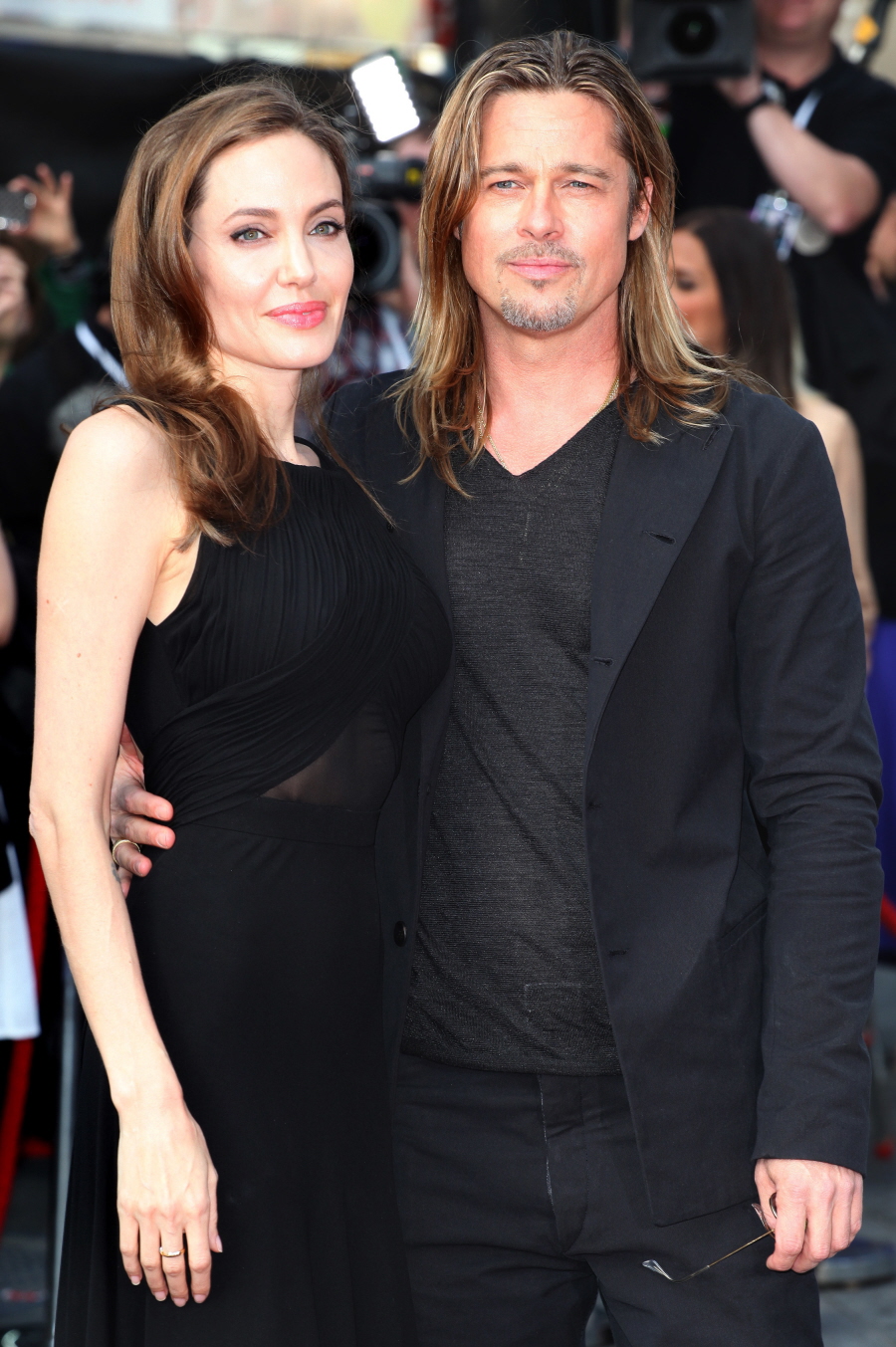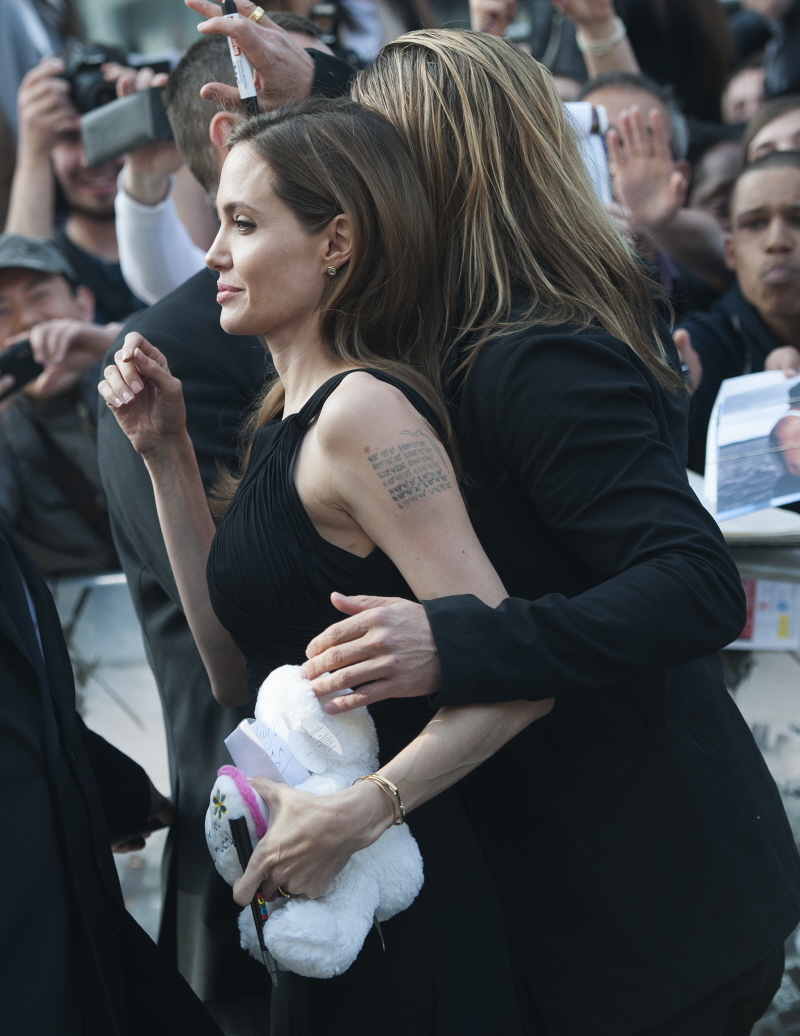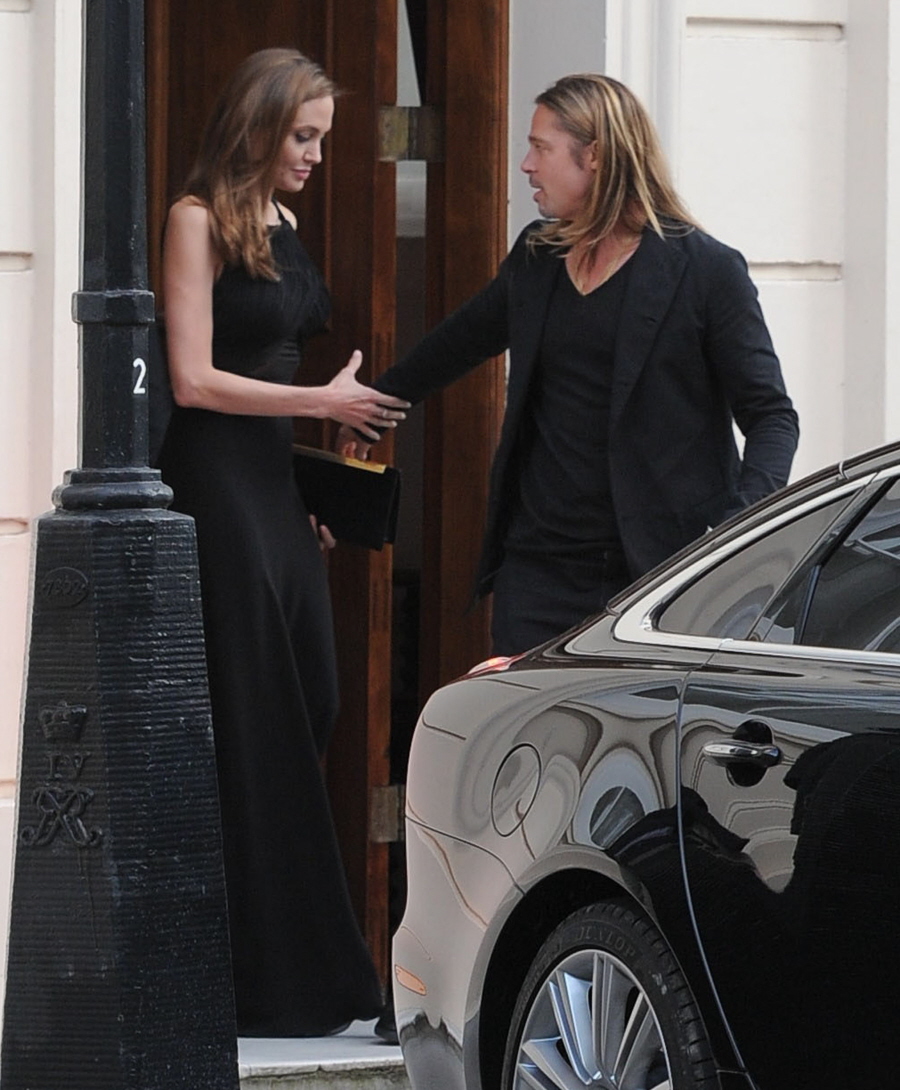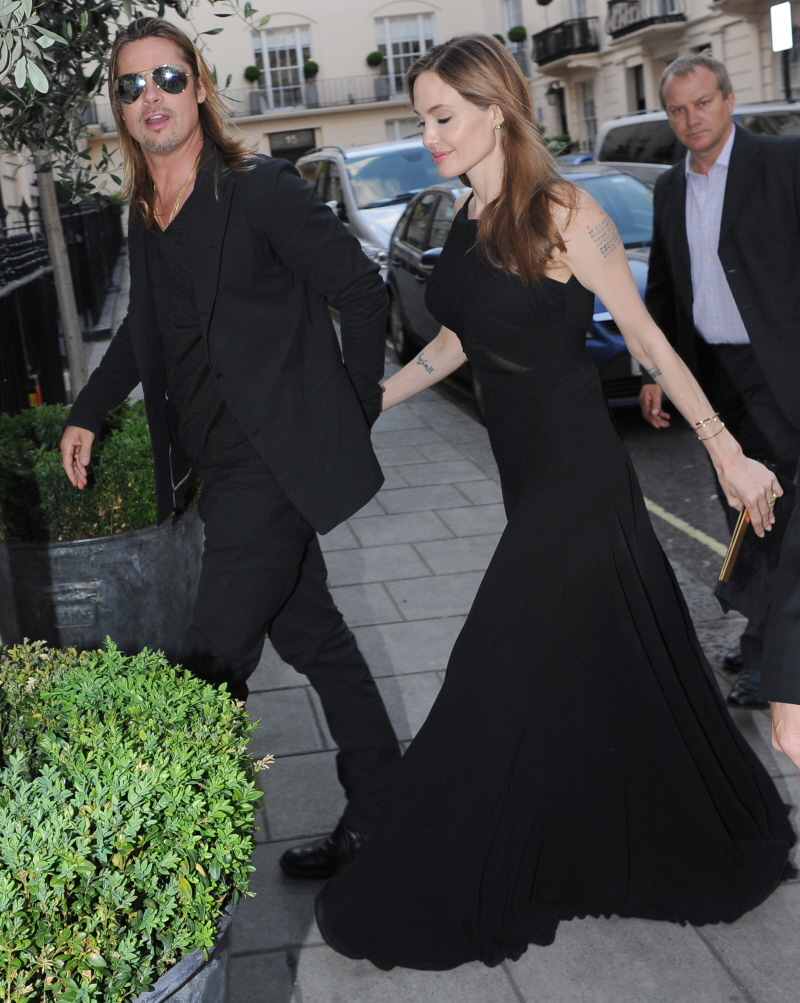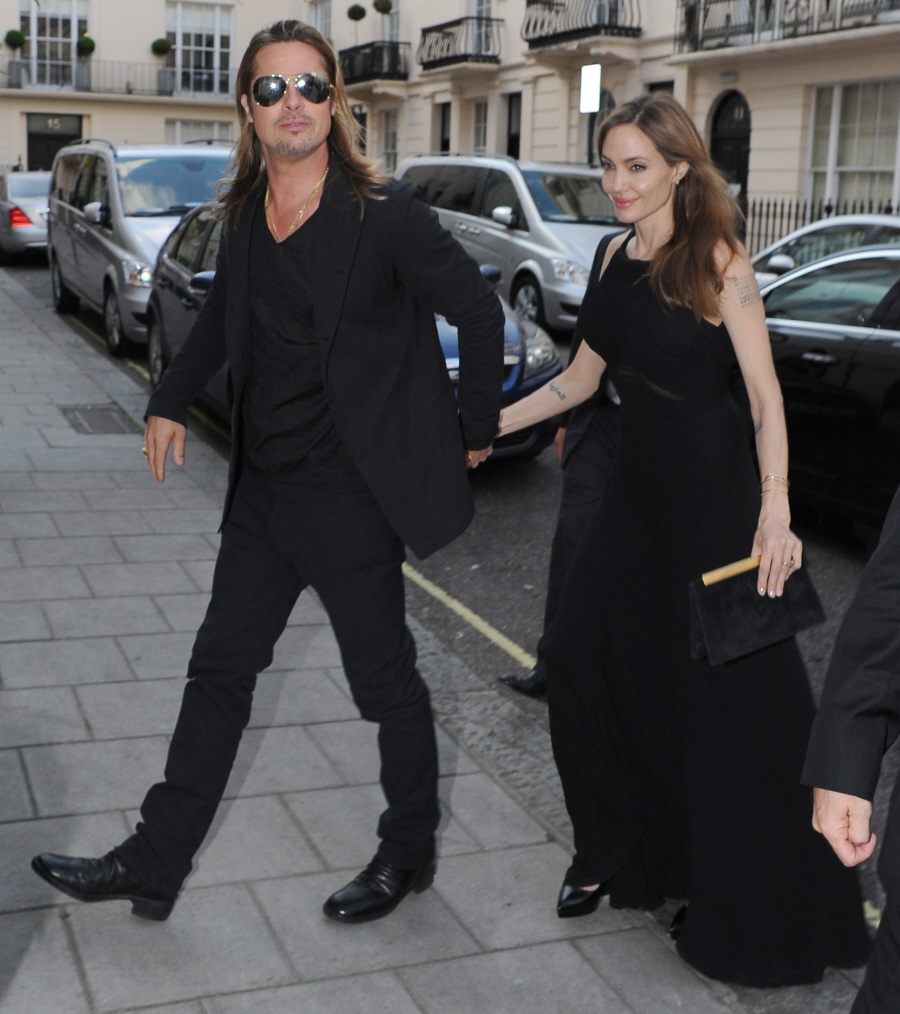 Photos courtesy of WENN, Fame/Flynet.