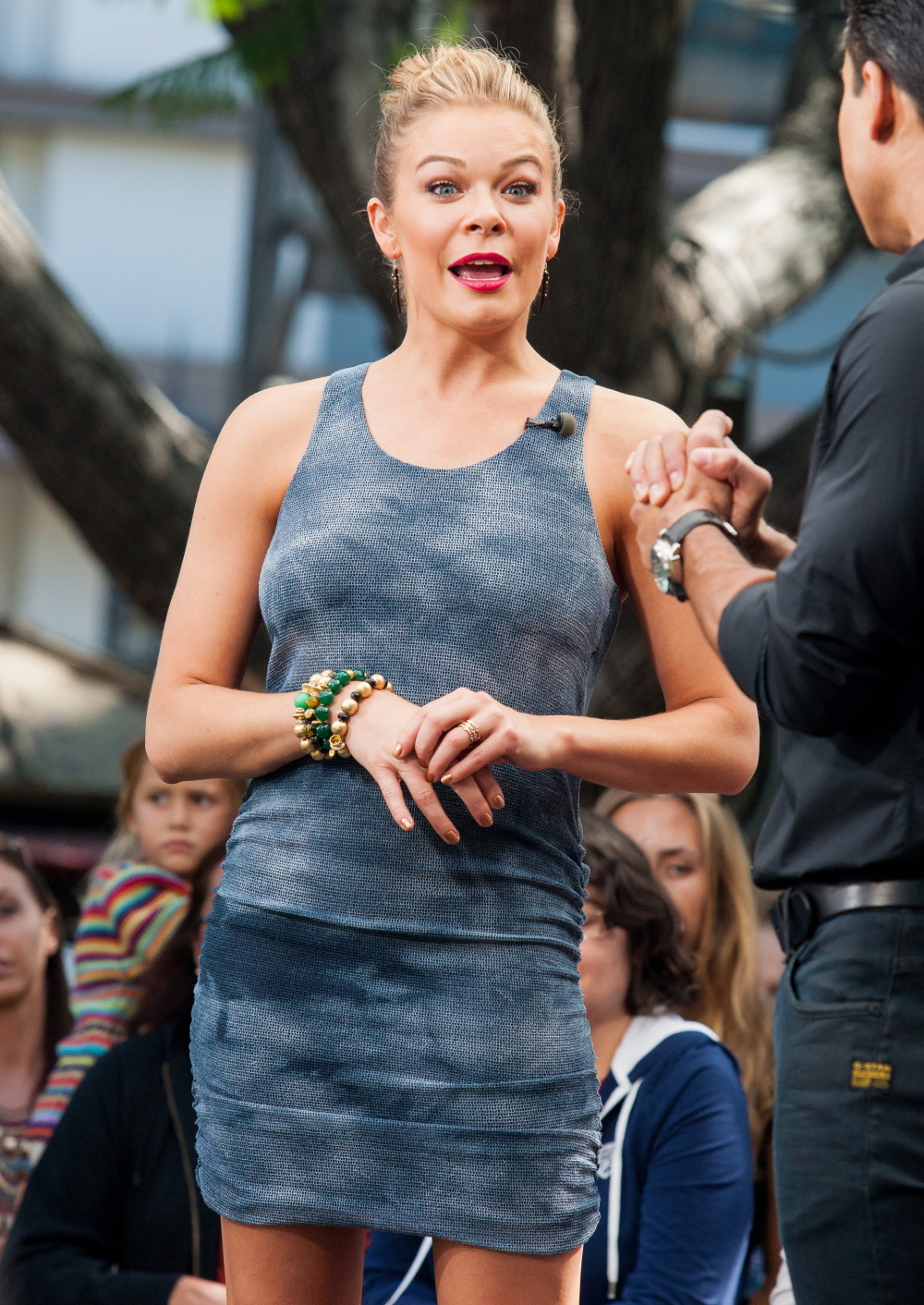 I really think these photos – of LeAnn Rimes and Eddie Cibrian doing a joint interview on Extra – are going to become my new go-to photos for LeAnn. She was just making the weirdest expressions throughout the appearance. Good times. As for that Chelsea Handler interview which I partially covered yesterday – as it turns out, LeAnn wasn't wearing underwear. She basically said that to Chelsea. Chelsea asked LeAnn about tweeting Brandi and LeAnn said, "She tweets a lot to herself. And I just kind of sometimes reply when there's a ton of lies always spread about me. I just have to spurt it out." LeAnn also said that she and Brandi "don't speak" and "When everything you do or don't do becomes a tabloid story how can you actually co parent? How do you speak to someone?" And of course there's more:
How times have changed! Unlike in years past, LeAnn Rimes rarely responds to husband Eddie Cibrian's ex-wife Brandi Glanville via Twitter. Speaking to Us Weekly while promoting her new album Spitfire, the 30-year-old country music superstar explains how she's learned to ignore the 40-year-old Real Housewives of Beverly Hills star's online antics.

"The thing is, Eddie and I are very proud of the home and family that we have. We don't like drama, and we don't want to be part of it," says the two-time Grammy winner. "We can't control the people around us, but we can control we handle drama, and we've made a very peaceful life for ourselves and I'm very happy with that. There's a lot of drama on the outside and we've finally learned how to not let it in."

Rimes, who recently moved into a new house with the Hot in Cleveland guest star, adds that they "love to just stay in and be away from it all." Though Glanville often criticizes her sons' "bonus mom" in interviews, Rimes has grown tired of letting their family drama play out in the press.

"I definitely have to bite my tongue a lot of the time," the Mississippi-born, Texas-raised star admits. "There's a fine line because I don't want to be run over and I do stand up for myself. But I also don't want to feed into the drama. I did say, 'I do music, not drama." I don't need drama to have a career. And so I plan on, as much as possible, to not feed into it. Like I said, there will be moments I don't hold back from standing up for myself."

Glanville has often complained about co-parenting sons Jake, 10, and Mason, 6, with Cibrian and Rimes, a problem that's been exacerbated by publicly bashing her ex and his new wife. "It's really hard to communicate when you're afraid that someone is going to take something, twist it and use it in the press," Rimes tells Us. "There's a reason why I don't — we don't — speak right now. And I hope that things like someone tweeting about not being able to get ahold of their kids will subside at some point and not be used as drama."

"I think if our lives were not played out so publicly that way, then we would be able to communicate better," Rimes adds. "But, at this moment, that's not [the case]."

The "Borrowed" singer tells Us she would rather focus on her music than on feuding with the Drinking and Tweeting author. "It's time for the conversation to change," Rimes says. "I do music. I don't blow up drama for the sake of a career."
For the love of God. Does she know how ridiculous she sounds? I will admit that I think Brandi Glanville "starts" some of this stuff, but I really believe that – let's say – 75% of the time it's just LeAnn being a drama queen, starting her own "war" and being really ridiculous. I mean, let's take an example from this past weekend – Brandi tweeted a few cute photos of the birthday party she threw for one of her sons. She didn't direct the tweets to anyone, there was no shade, it was just "hey, this is my son's birthday cake" etc. LeAnn then went completely overboard trying to "one-up" Brandi by tweeting about the cake she got for Mason and going on and on (complete with photos and Vine videos) about the birthday celebrations SHE hosted. What's so funny to me is that Brandi has to expend so little energy to get under LeAnn's skin, and it feels like LeAnn spends 24 hours a day, 7 days a week trying to figure out how to "respond". LeAnn is a vortex of narcissism and self-perpetuating drama.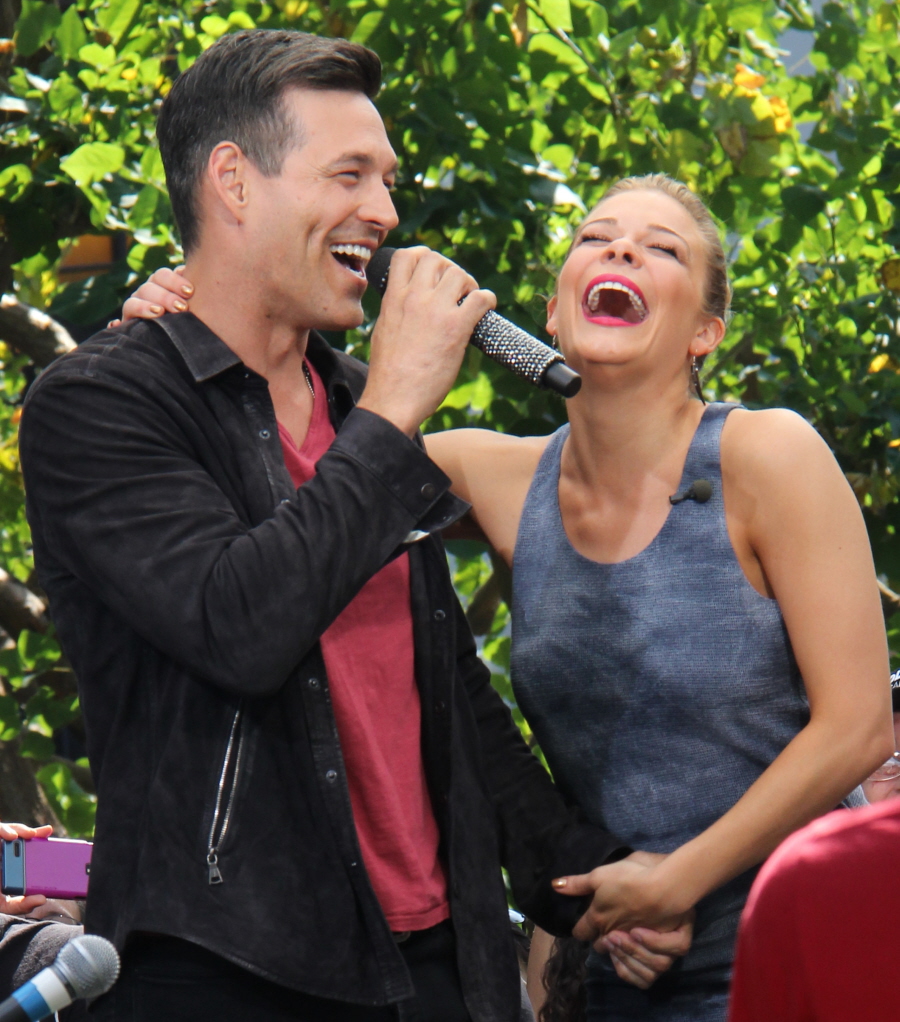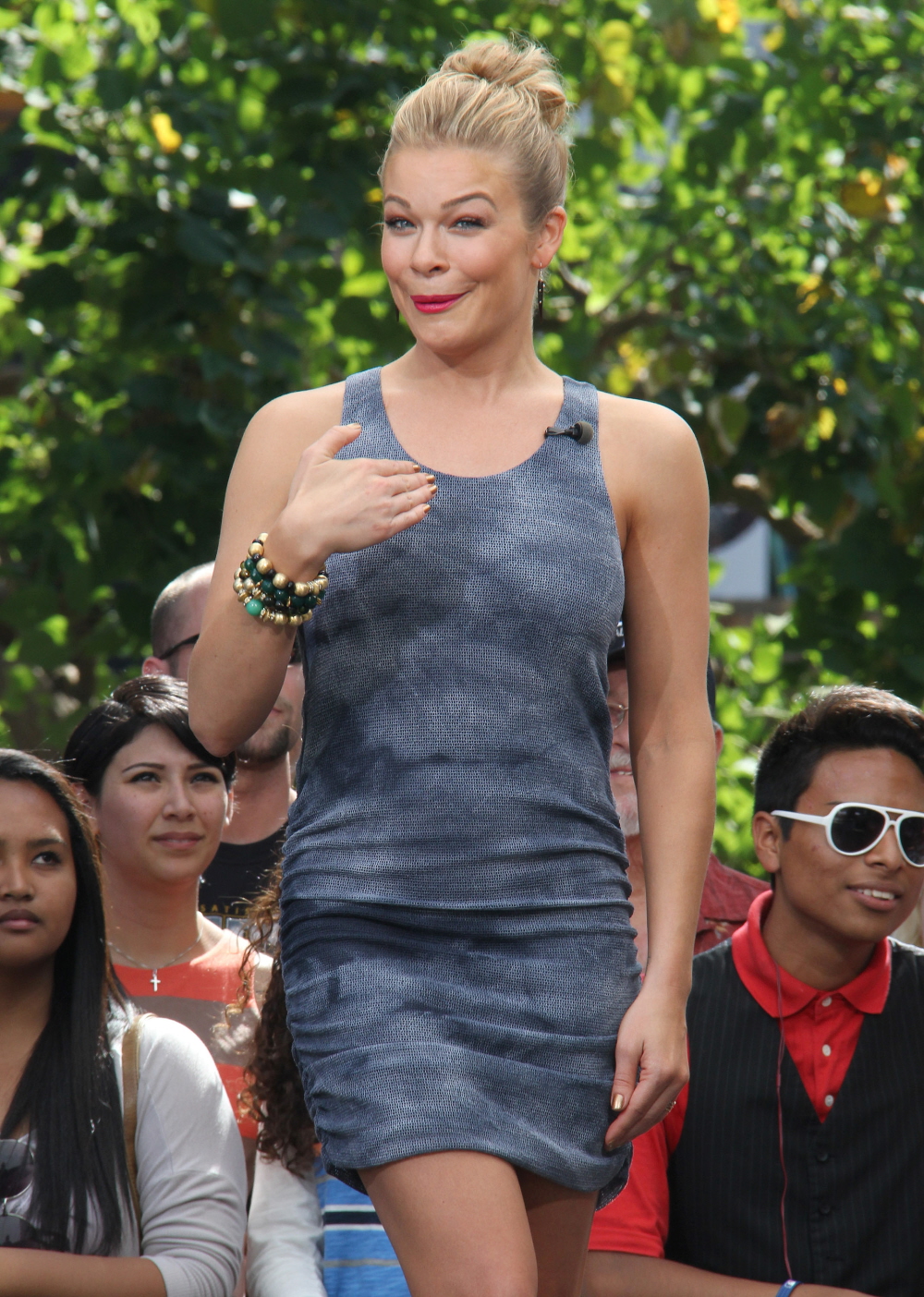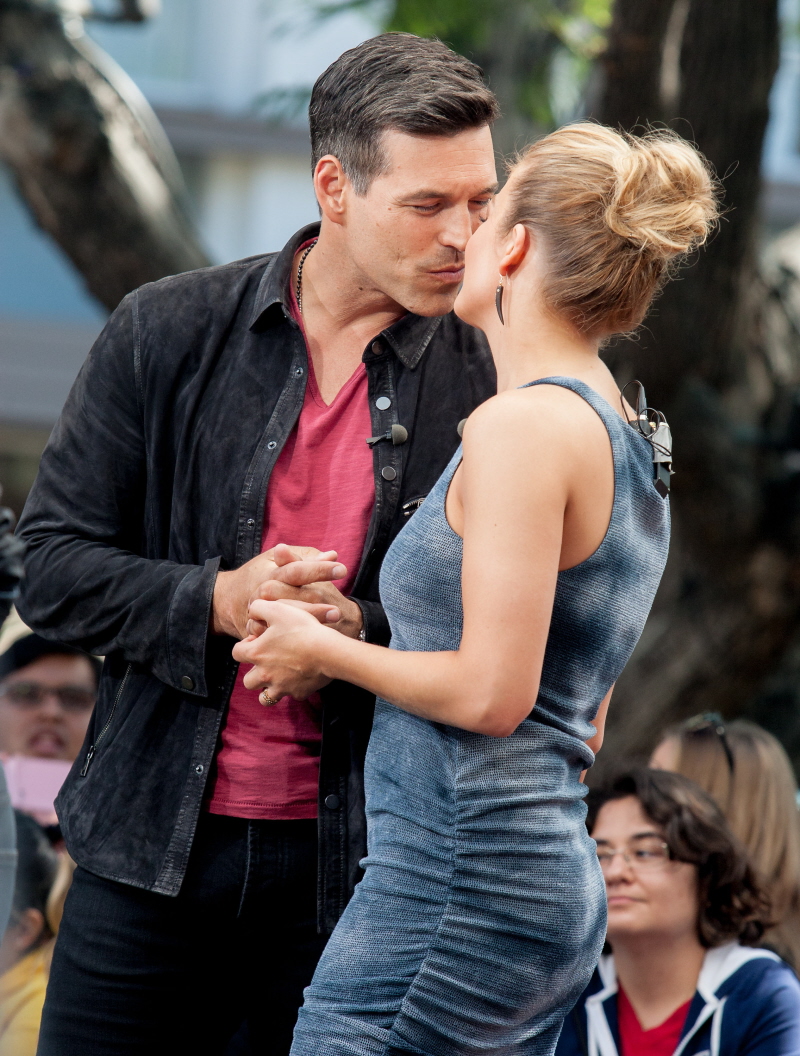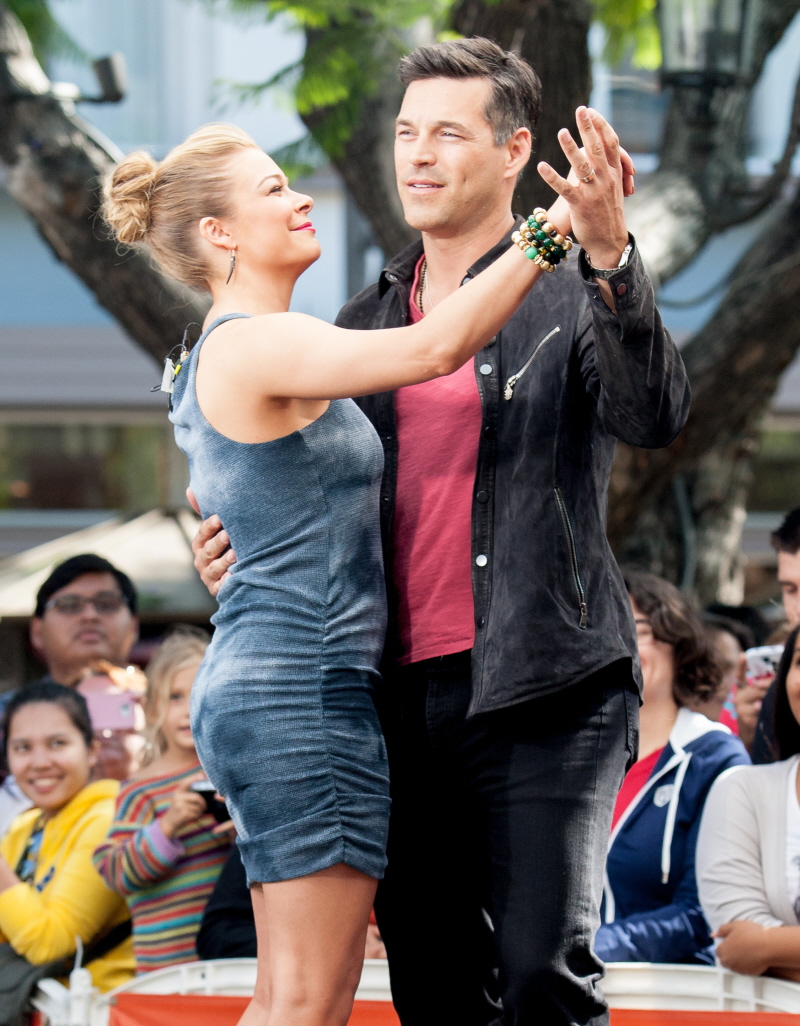 Photos courtesy of Fame/Flynet.