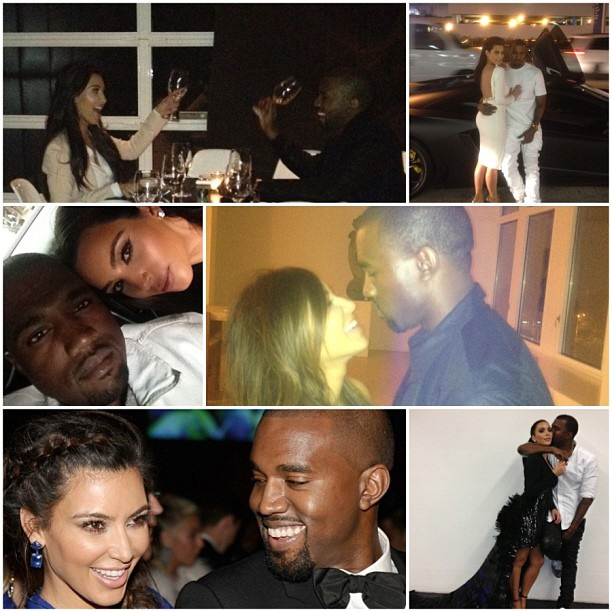 Saturday was Kanye West's 36th birthday. He spent his birthday in NYC (with Beyonce, Jay-Z and others) while Kim was in LA. I suspect this was why Kim was a little "extra" (like, she was overcompensating) when wishing Kanye a happy birthday on her Instagram page. She posted the above collage with the message, "Happy Birthday to my best friend, the [heart/love] of my life, my soul!!!! I love you beyond words!" Honey, you're not really going to bring him back by publicly documenting your feelings for him. I'm just sayin'.
Pregnant Kim Kardashian wanted to make sure her beau Kanye West was feeling extra loved on his 36th birthday. Posting a sweet picture collage of their favorite moments together on Saturday, June 8, the E! reality show star wrote to West, "Happy Birthday to my best friend, the love of my life, my soul!!!!"

It's sure been a whirlwind year for the rapper, who started dating longtime friend Kardashian, 32, in April 2012 and announced they were expecting a baby during his concert in December.

On June 2, West was on hand to fete Kardashian at her baby shower, and as Us Weekly exclusively reported, gifted her with vintage copies of the children's Bible books her late father used to read aloud to her and a Hermes diaper bag.

After their baby daughter is born in July, the Keeping Up With the Kardashians star will be joining West on his European tour with their new addition.

"This was always the plan," a source explained to Us.

With West having a lot to be happy about on his birthday and in the upcoming months, no doubt Kardashian is happy to celebrate his special day. On Sunday, June 9, West is one of the headlining performers at the Governors Ball Music Festival on Randall's Island in New York City.
Obviously I don't know anything about baby showers and that sort of thing, but is it traditional for the father to give the baby gifts AT the shower too? That's what struck me as odd – like Kanye was giving Kim gifts just like any other guest. Anyway, I doubt Kanye had much to do with those gifts – like, "Here are some books, girl, whatever, did you want this Hermes bag? I'm going now, smell you later, girl." Apparently, Kim invited Jay-Z and Beyonce to the shower too, but they couldn't make it (because of course) so they sent Kim a $13,000 Swarovski crystal-studded high chair. Because that's what every baby needs.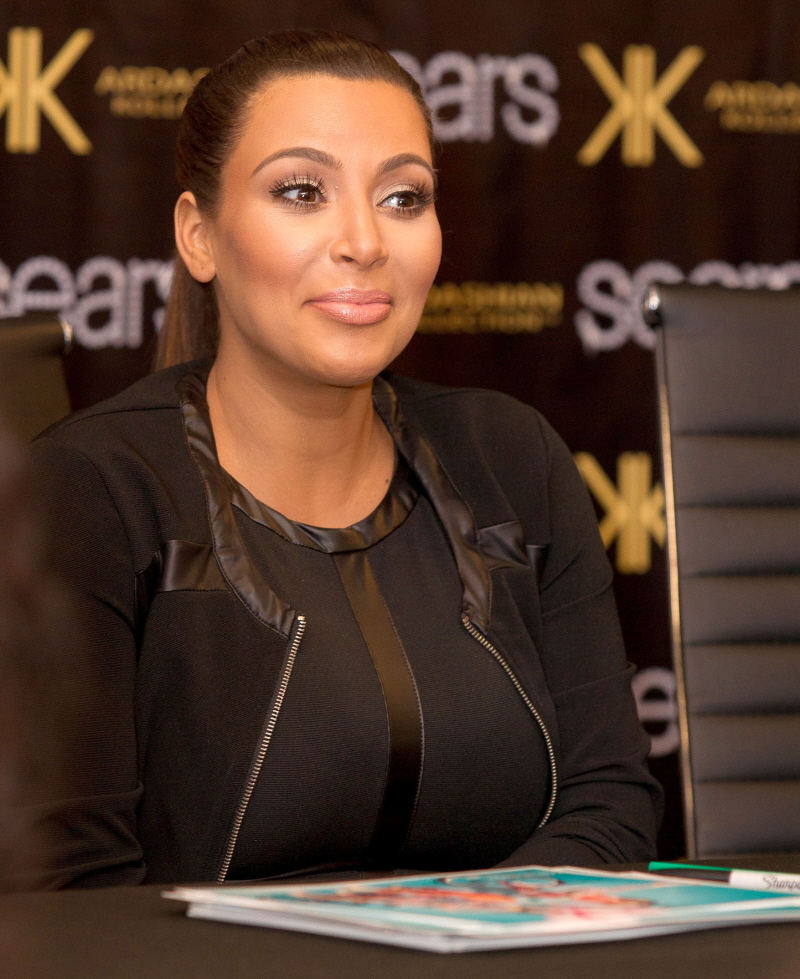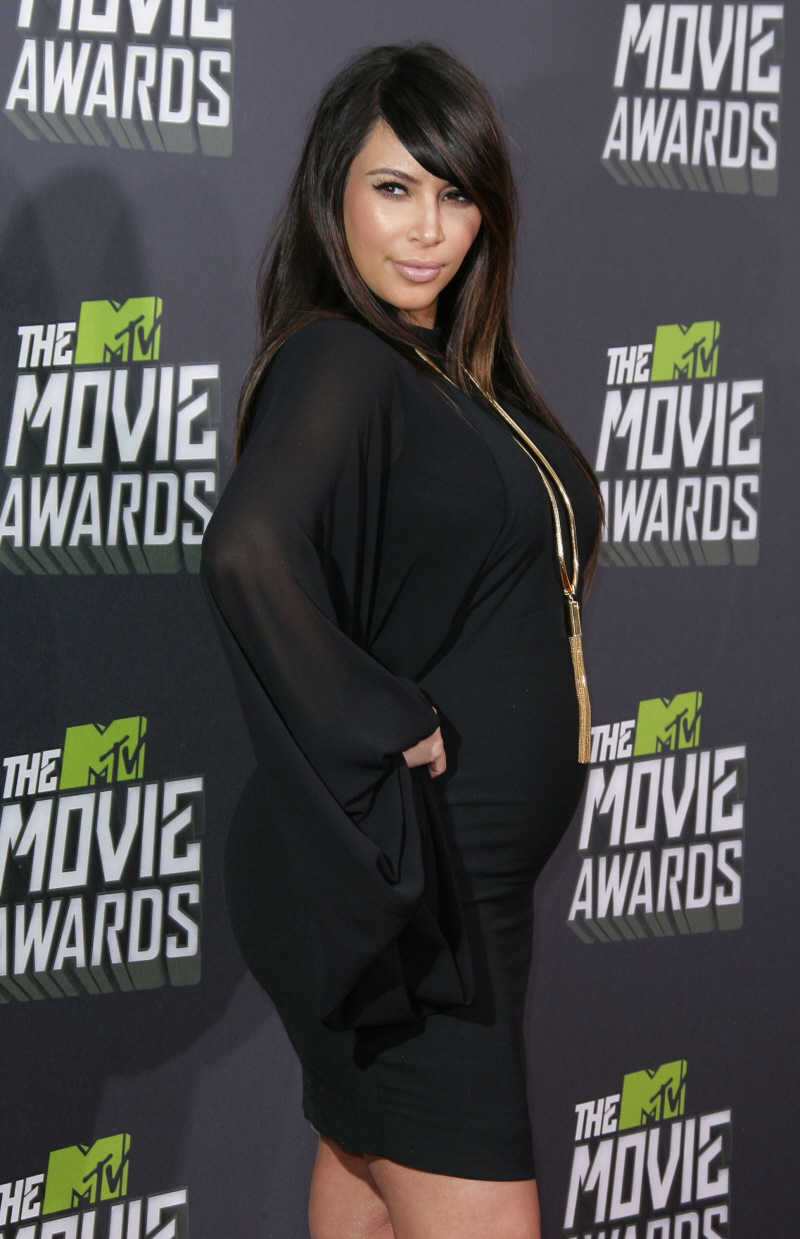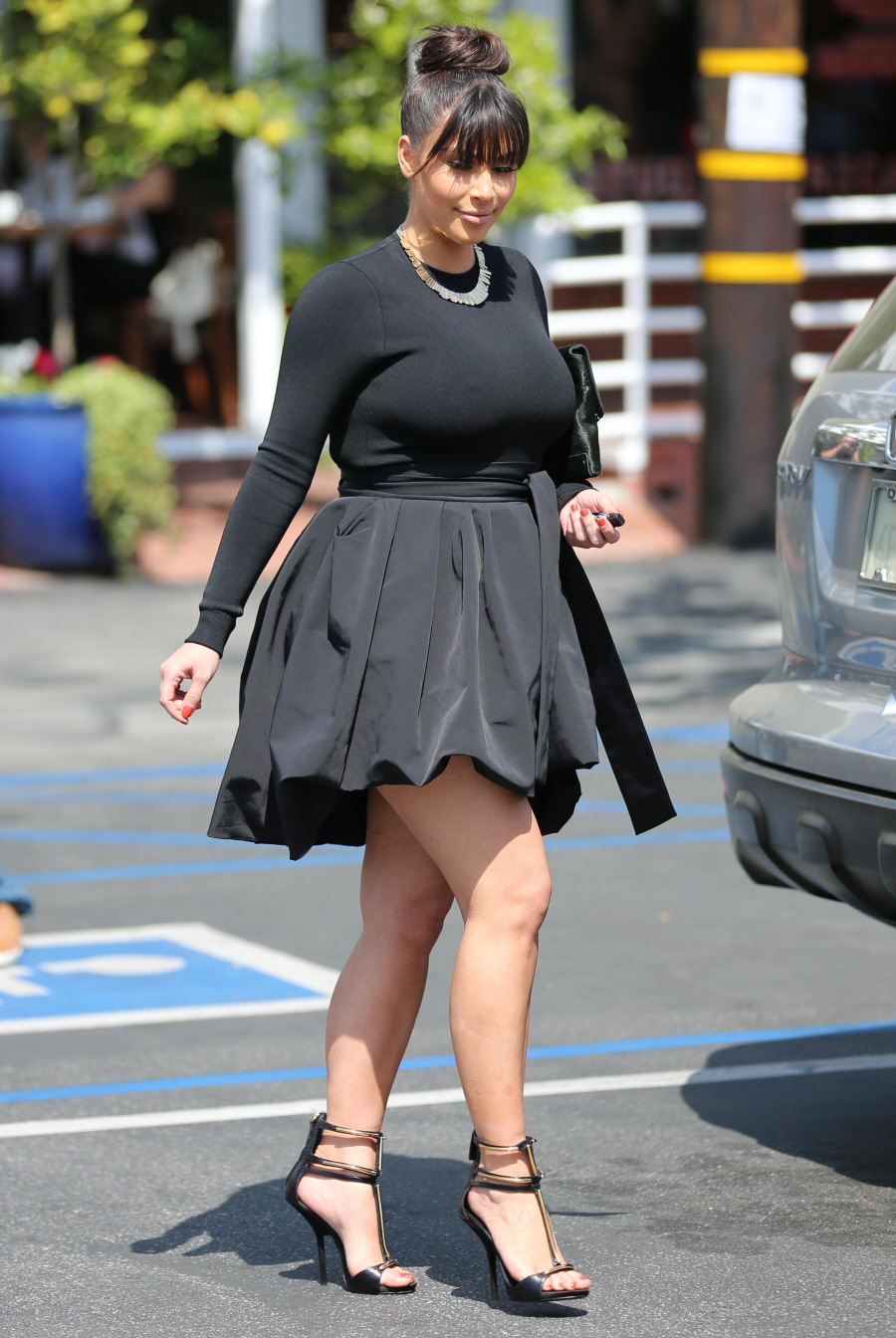 Photos courtesy of WENN, Kim's Instagram.