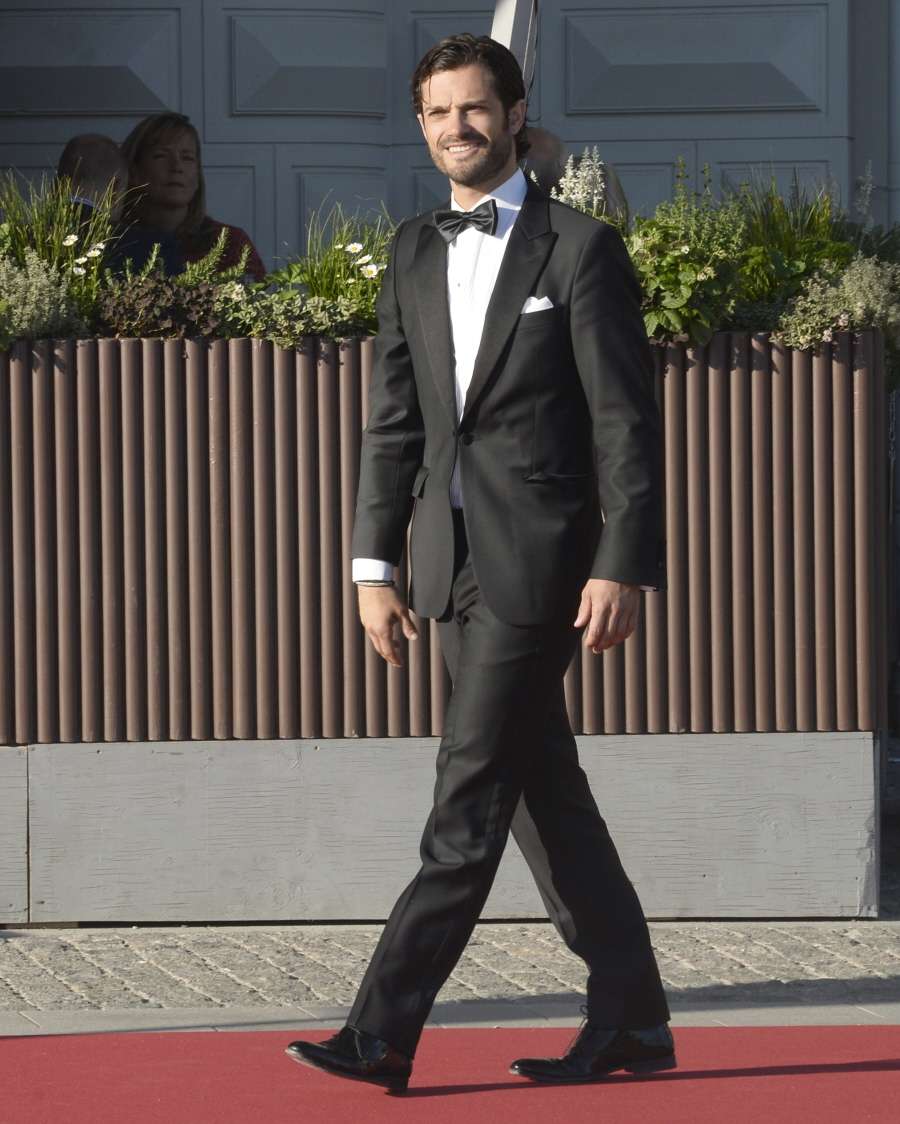 Ladies, I have a new crush. I mean, I've always thought Sweden's Prince Carl Philip was an attractive guy, of course. I've noticed him for years now, even though he's the most low-key of the young Swedish royals. He was at the London Olympics last year and I remember making a big deal of how handsome he looked. But the photos of Carl Philip at his sister's wedding (at her pre-wedding gala dinner, more specifically) have taken me to another level. This boy is flat-out HANDSOME. Like, he looks like a cartoon prince. Sort of.
Okay, so it's weird that he's trying to make that creepy beard work, especially when it's a huge occasion for Sweden and he knows he's going to be photographed a lot. I don't mind some scruff, so I'm okay with the beard, but you've got to know that Carl Philip is WAY more handsome clean-shaven. Like, ridiculously handsome.
I guess I'm so overcome with these pics of Carl Philip in a tux because they kind of took me by surprise, and he looks so genuinely sweet here. Maybe he's a total bastard in real life (although I don't think so – I think he just likes kind of trashy girls and that's his only scandal), but this boy can wear a tuxedo. And he can shyly wave his way into my heart! I LOVE HIM. I will marry him, yes? He will make me a princess!
He's 34 years old, by the way. And I've heard that he has absolutely no interest in ever being king, and he was quite happy that his older sister Victoria is so keen on being queen. Some of you tried to debate whether Carl Philip looks more like Orlando Bloom or Henry Cavill – I barely see any Orly. But I see a lot of Henry Cavill.
PS… OMG, look at this close-up of his face. My God. I think this photo just got me pregnant.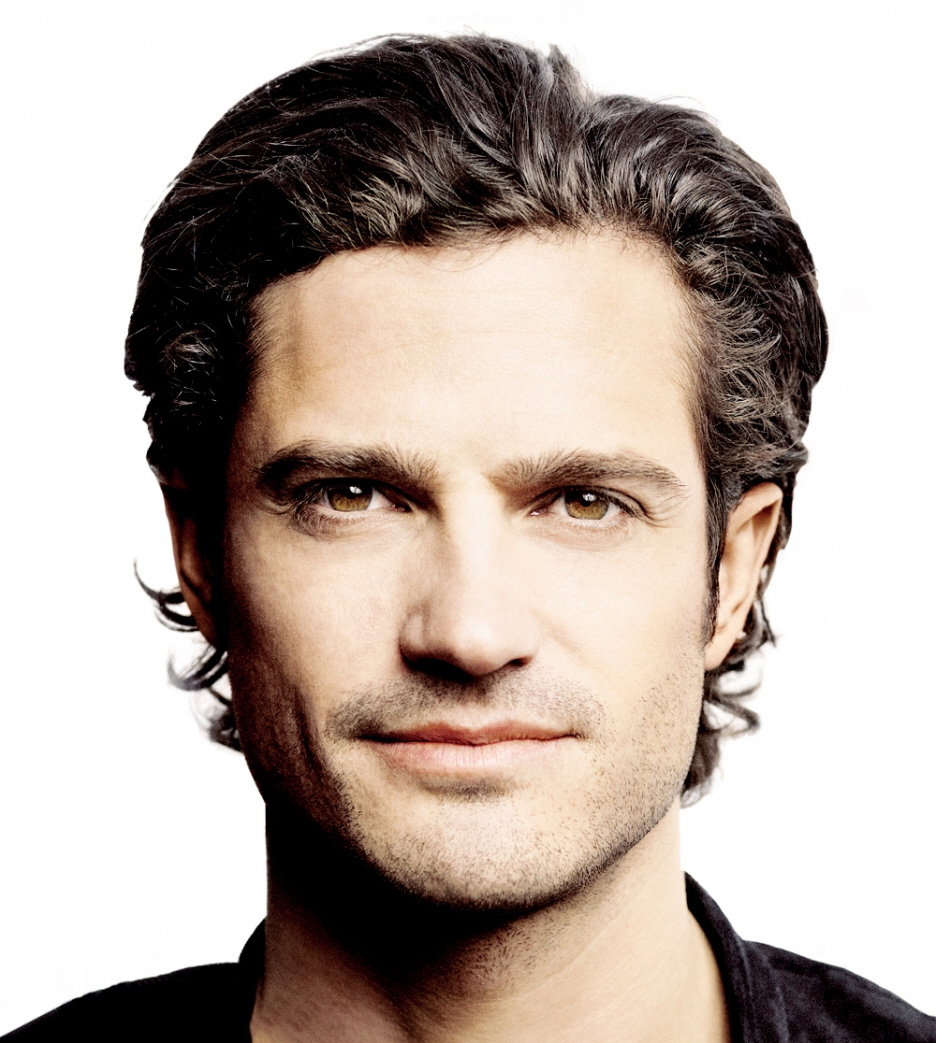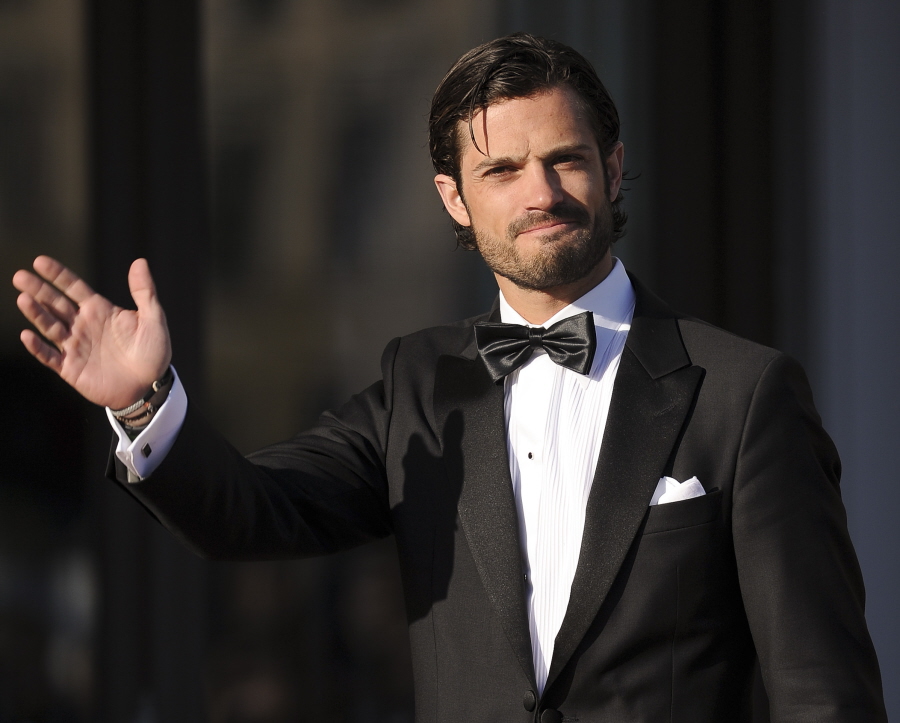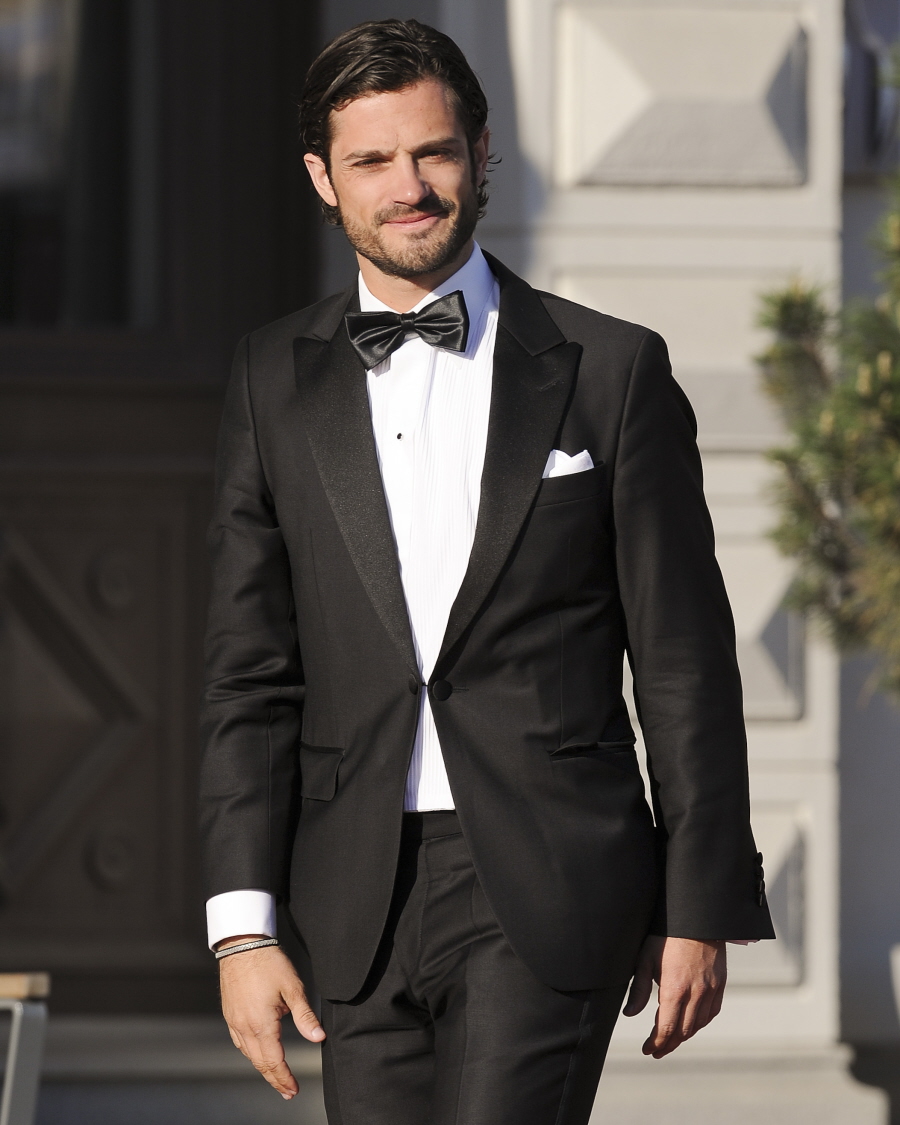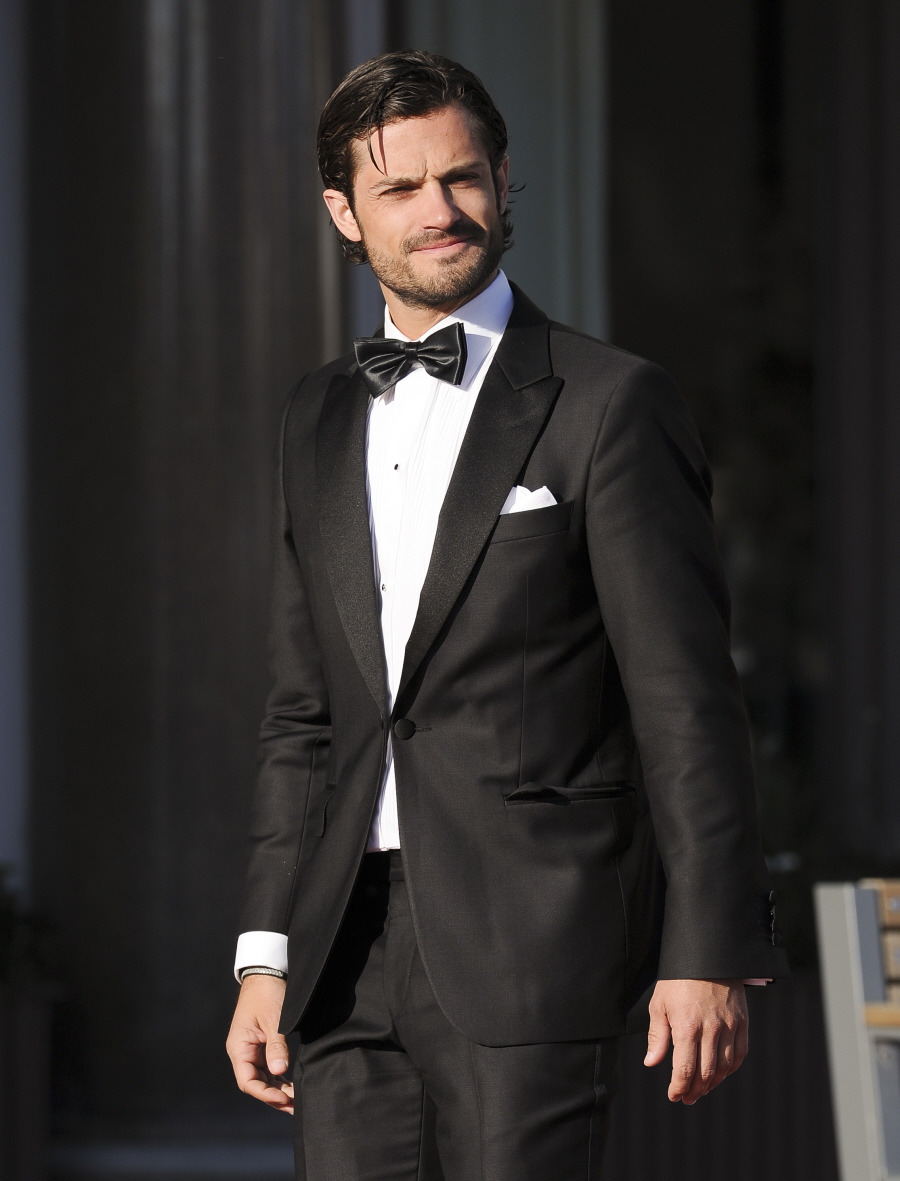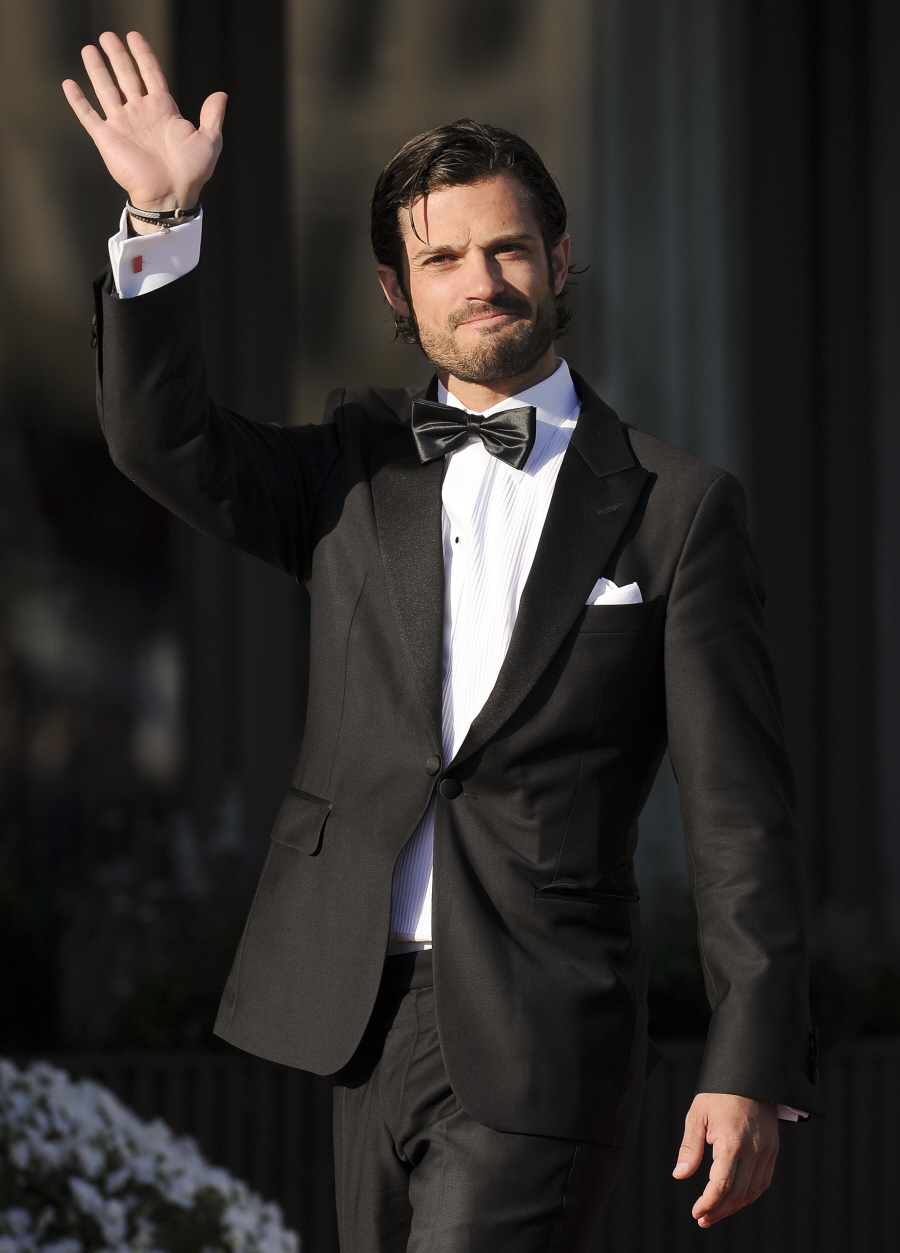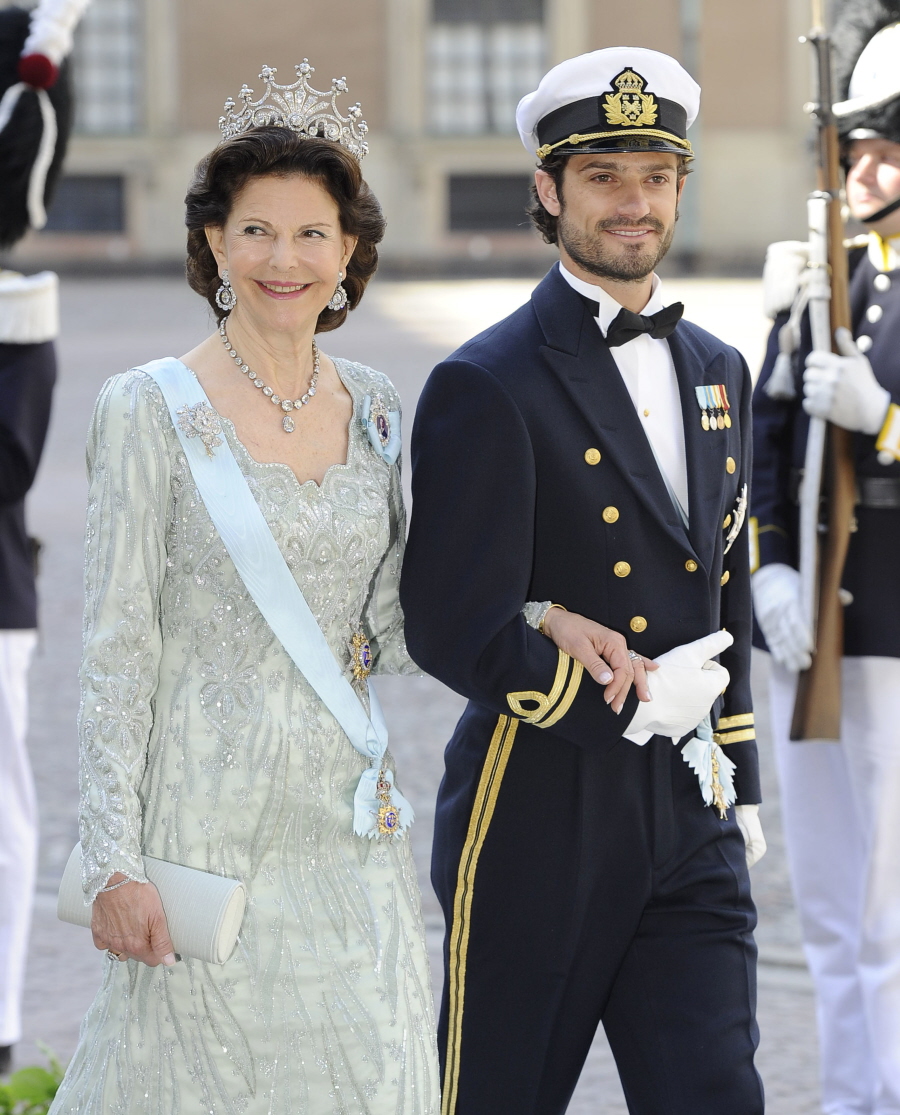 Photos courtesy of WENN.