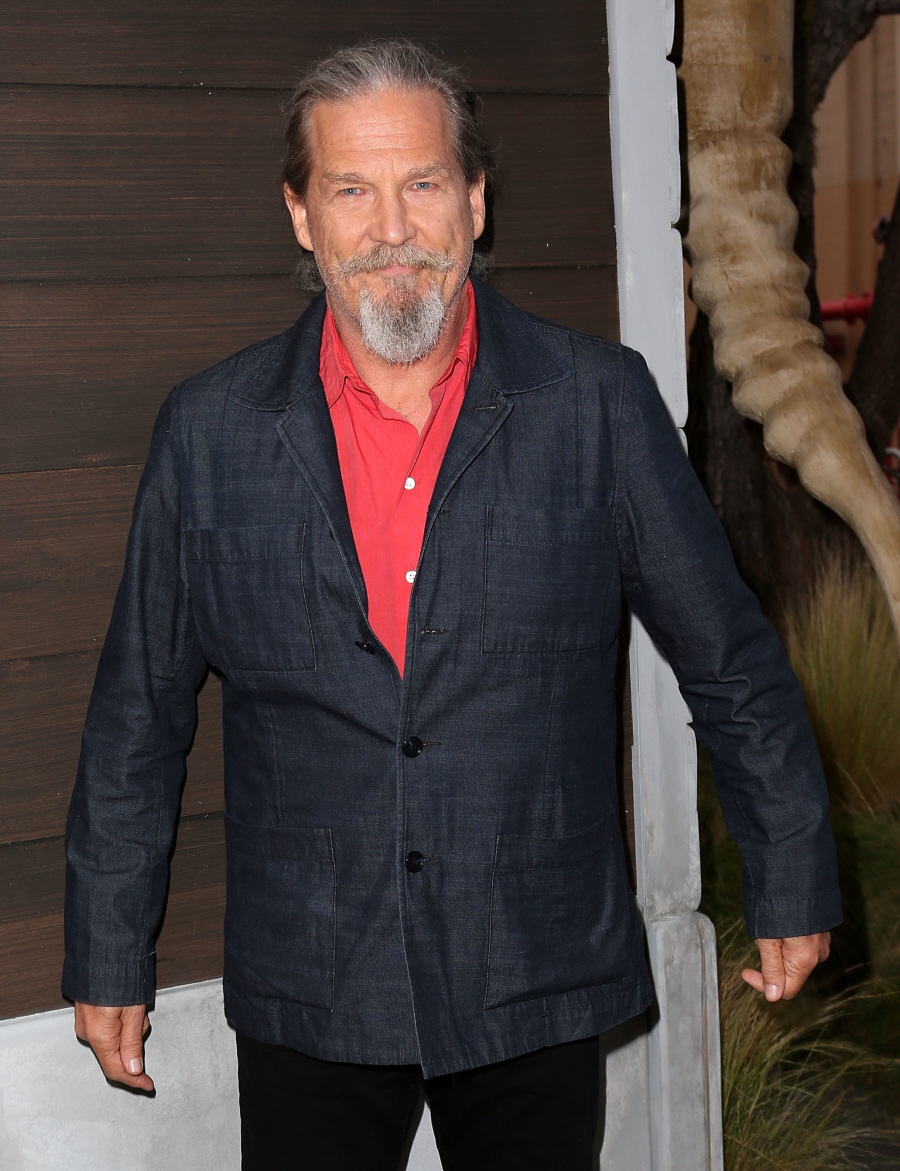 The Dude! We don't talk about Jeff Bridges enough. Have I ever mentioned how much I enjoyed Jeff's profile on PBS's American Masters? That was a really good documentary, full of weird Bridges ephemera (he loves designing mazes) and lots of information of his decades-long activism against hunger. Anyway, these are some new photos of The Dude at Spike TV's Guys Choice Awards over the weekend. I don't understand his facial hair, but he makes it work. I think Jeff is just lucky to have SO MUCH hair at his age. Jeff has a new interview with Cigar Aficionado in which he claims he doesn't smoke the doob anymore!!!
Jeff Bridges says he gave up smoking marijuana when using it was a lot riskier.

"Now that pot is practically legal, I don't smoke anymore. I've been off pot for a while," the "R.I.P.D." star says in the July/August issue of Cigar Aficionado magazine.

But his appreciation of stogies may come from other types of smoking.

Enjoying cigars "might have come from smoking pot . . . sampling different kinds of herb," Bridges observed. "There's a certain aspect of that with cigars: all the different types and sizes and aromas, the way they're made. Each one is individual — like rolling a joint . . . you have a relationship with the cigar."

The "Big Lebowski" guru also reveals his granddaughter calls him "Dude-pa."
I can't believe he doesn't smoke pot anymore!! The Dude is no longer a pothead?! In what world? And I think it's weird how so many people are into cigars – everyone always yells about cigarettes (Sweet Lady Nicotine) and pot, but cigars are as bad (if not worse) as pot and cigs. As for "Dude-pa" – that's just adorable. You know that Jeff has been married to the same woman – his first wife! – for more than 35 years, right? And now they have grandchildren. Adorable and age-appropriate.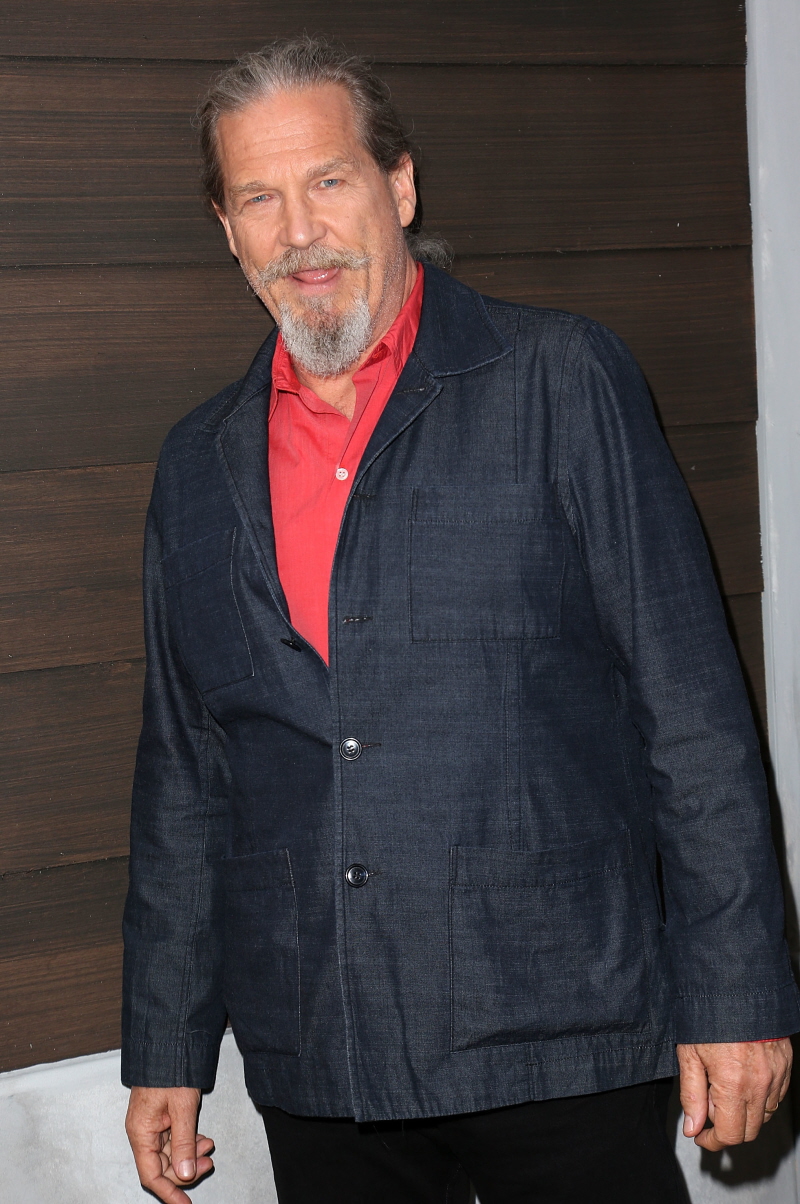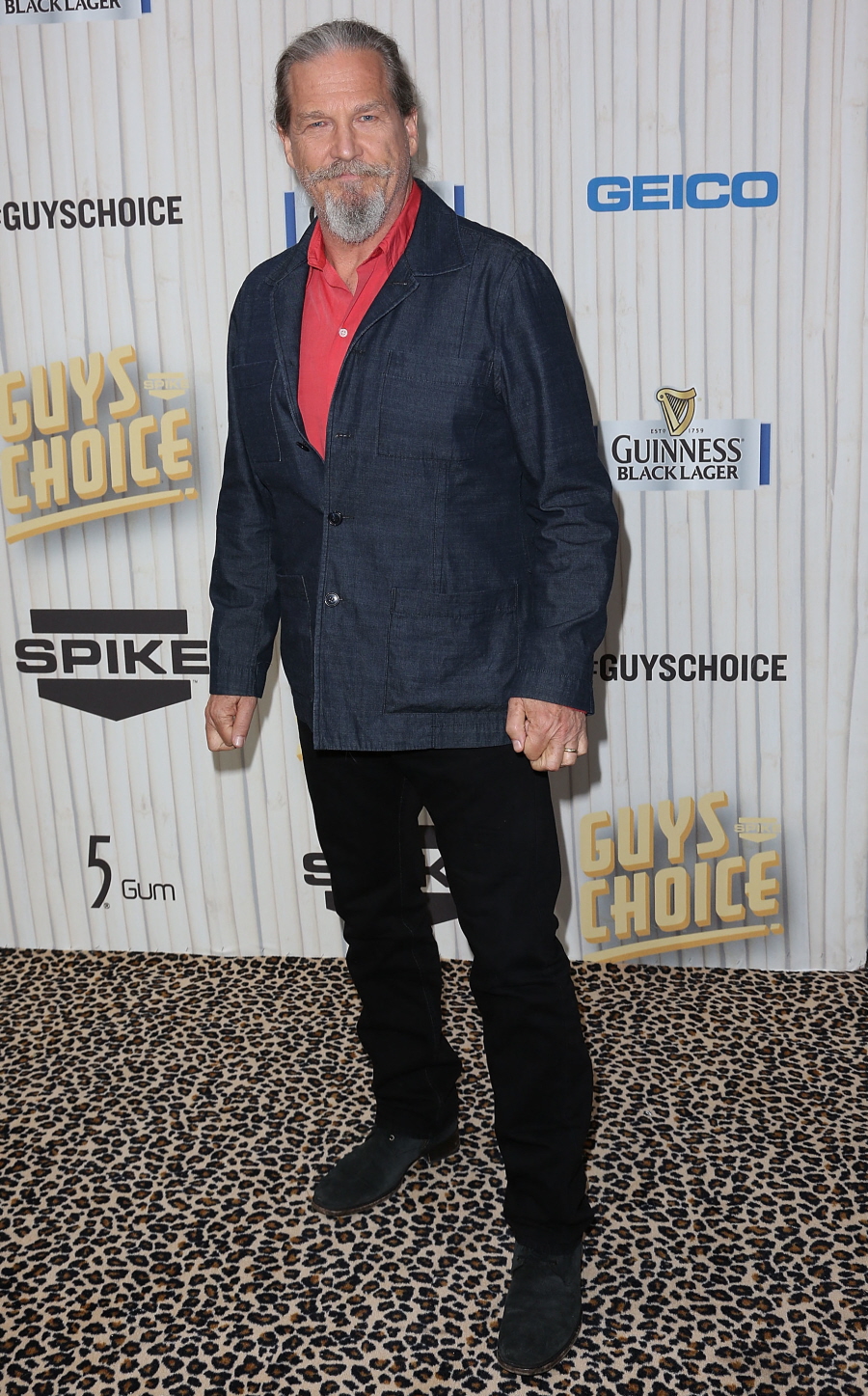 Photos courtesy of WENN.