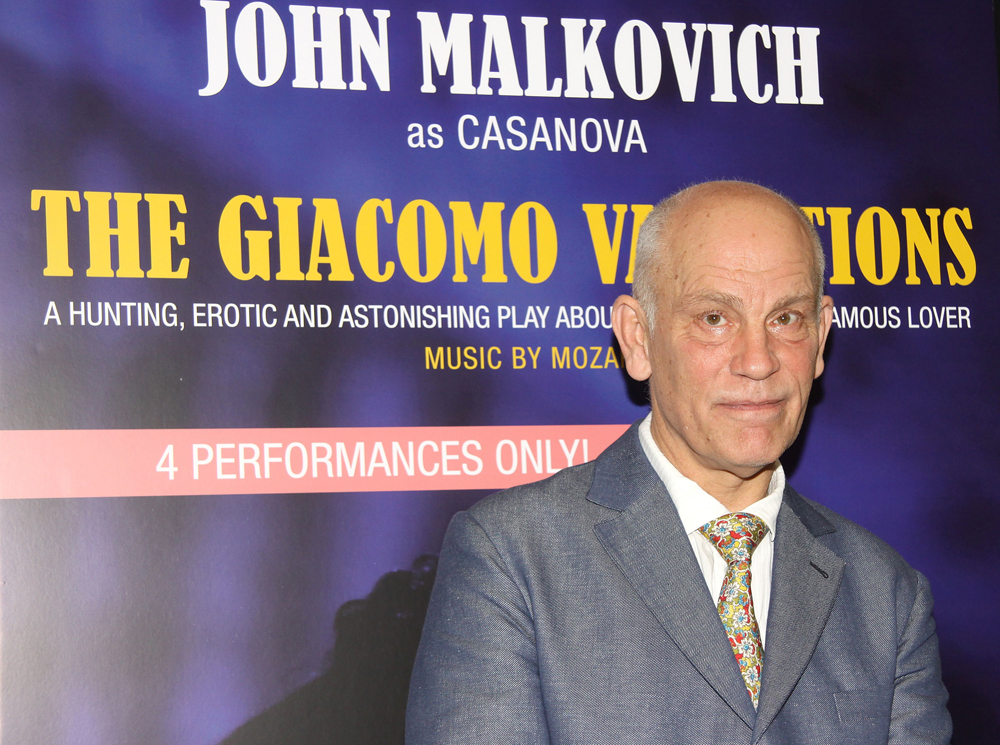 These are photos of John Malkovich on 5/30 at a press conference for The Giacomo Variations, which is a play that he's currently starring within in Toronto. Of course, Malky is playing Casanova, and I'll just let that sink in for a moment.
That's not all that Malkovich is up to in Toronto though. He's also playing a real-life hero by running to the rescue of a man who fell and severely injured himself on Thursday night. The man, an American tourist named Jim Walpole, fell and slashed his throat, and Malkovich was outside his theater and heard the incident go down. From there, it was Malky to the rescue — he very likely prevented this man from bleeding to death. Here are the details: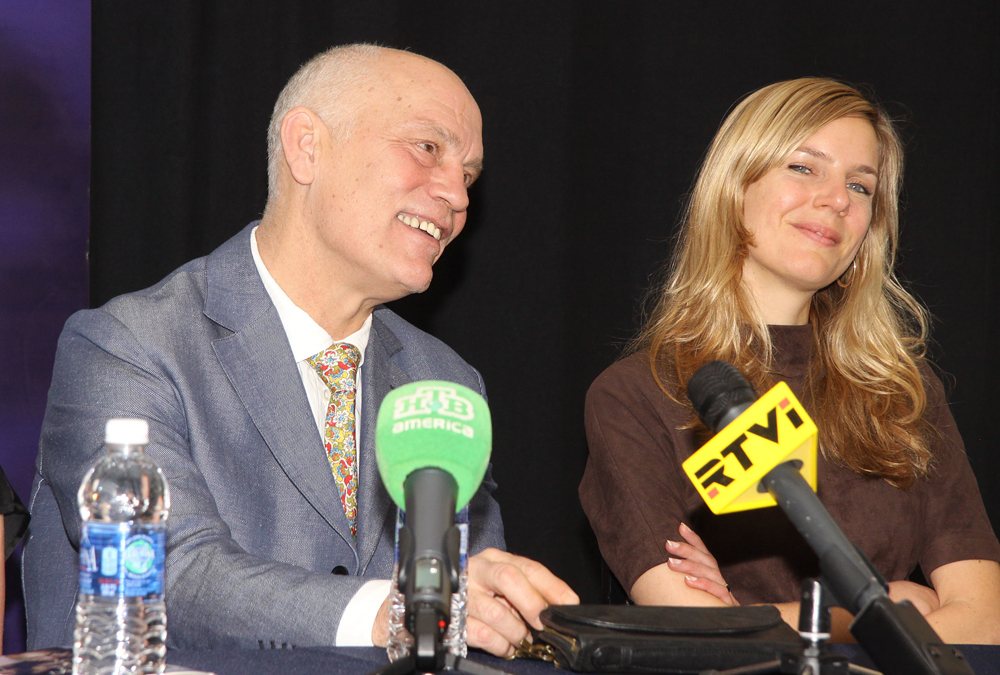 Actor John Malkovich helped save the life of a man bleeding severely on the street in Toronto on Saturday, according to media reports in Canada.

An Ohio tourist named Jim Walpole, 77, tripped on the sidewalk after leaving a restaurant in downtown Toronto. Walpole slashed his throat on some scaffolding and began bleeding profusely.

According to the reports, the Oscar-nominated actor was standing outside the Elgin Theater smoking a cigarette and, hearing the cries of Walpole's wife, rushed to the assistance of the injured man and applied pressure to the bleeding with his scarf until paramedics arrived.

"The way he was spurting I thought it was the carotid [artery] or the jugular [vein]," said Walpole's wife Marilyn, who is a retired nurse.

The 59-year-old actor is in Toronto starring in The Giacomo Variations at the Elgin Theatre.

Walpole told CBC News: "I asked, 'What's your name?' He said, 'John.' And I didn't ask the last name because I didn't figure I'd remember it anyhow."

He added that Malkovich "took over just like a doctor."

Walpole was taken to a local hospital where he received stitches and was released.
[From The Wrap]
Obviously, this is pretty great news, and I'm sure that Toronto frequenter (and fellow good-deeder) Ryan Gosling was kicking himself for not being on hand for this incident. Naturally, John didn't even identify himself by his full name because he didn't want to attract any attention to himself at all. A door man at the hotel confirmed that John comforted the man and "placed his hand and started applying pressure immediately to the man's neck and didn't let go until the ambulance arrived." In addition, a local restauranteur added that John quickly thanked him for helping as well and ran off to avoid media attention. Amusingly enough, the injured man and his wife admitted that they had never heard of Malkovich but promised to watch all of his movies now — considering the crazy ride known as Malky's career, these two are certainly in for an eyeful in the process.
The only complaint I have about this story is that Malkovich was smoking when he noticed this man needed medical attention in a very bad way. Only a few years ago, Malky discussed his smoking/non-smoking conundrum to Esquire: "I'm a sort of nonsmoker–let's just put it that way. I'll always be a smoker who just doesn't smoke." I guess he's changed his mind, and ironically, the fact that he was puffing on a ciggie meant that he was available to help save Jim Wapole's life. Go, Malky!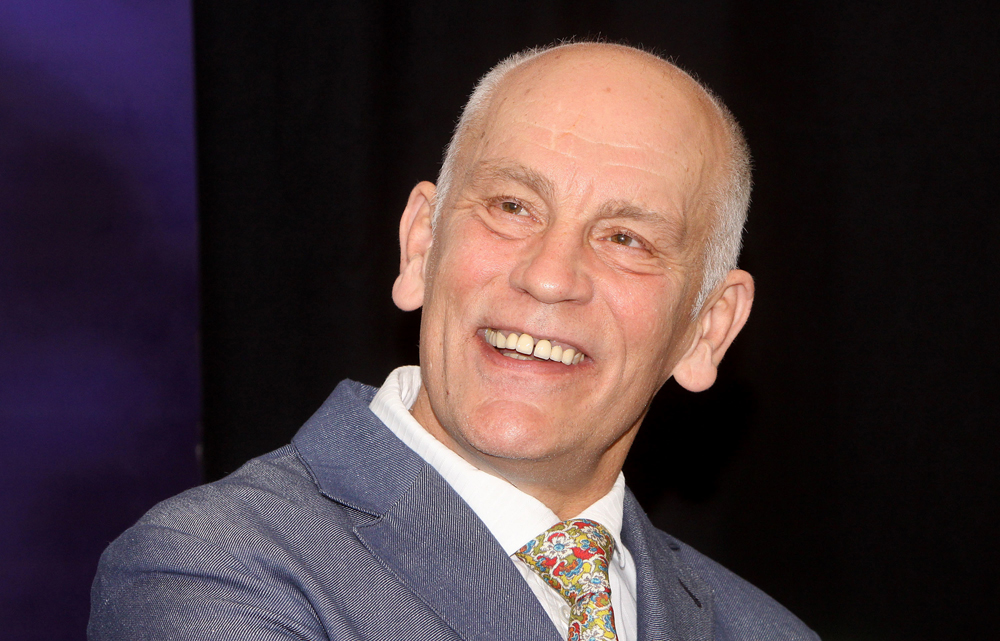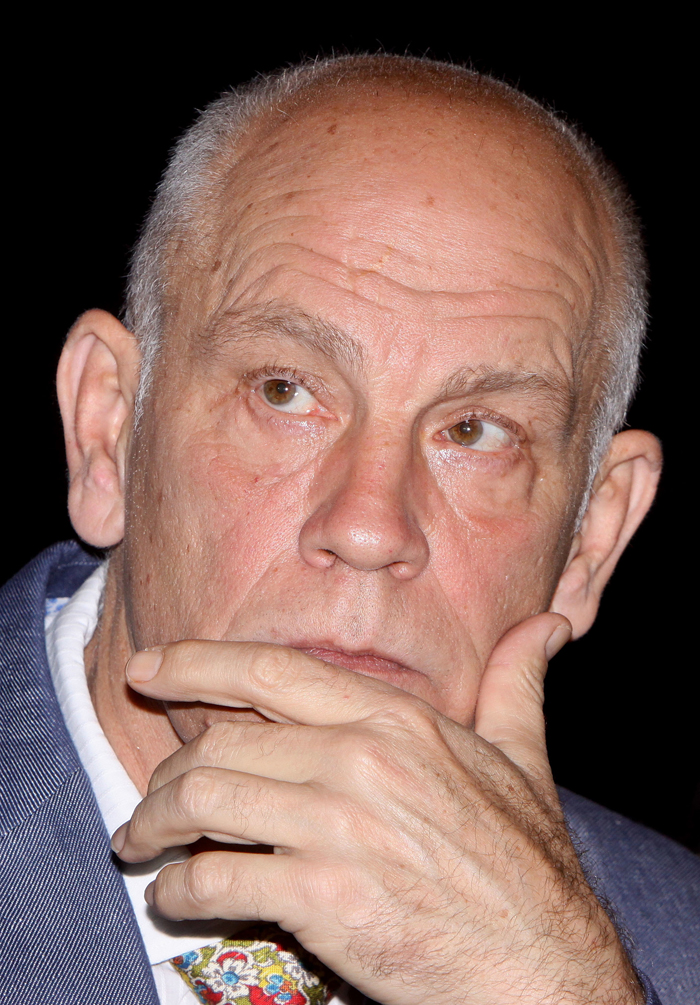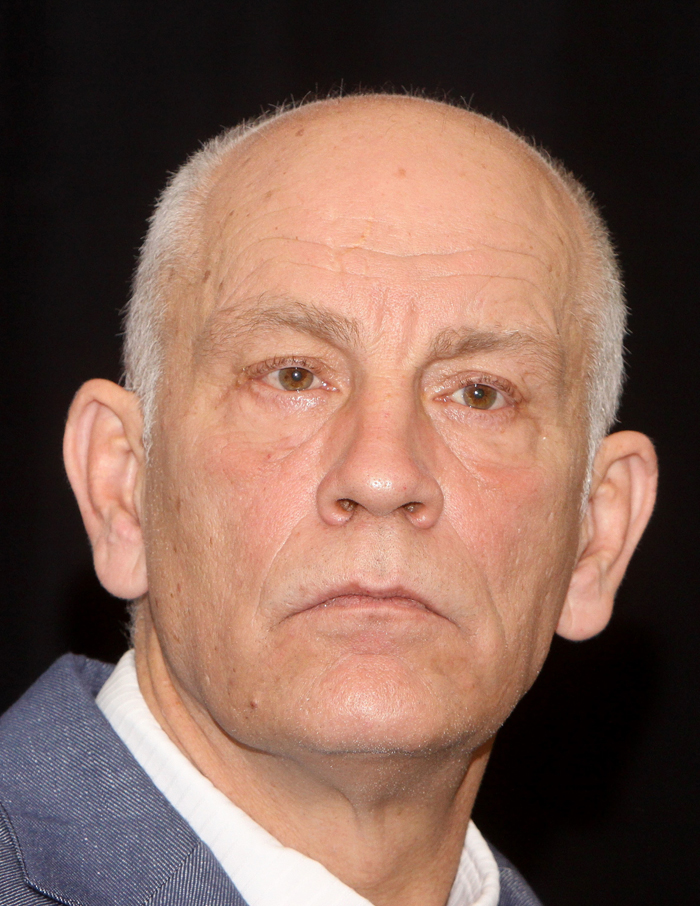 Photos courtesy of WENN