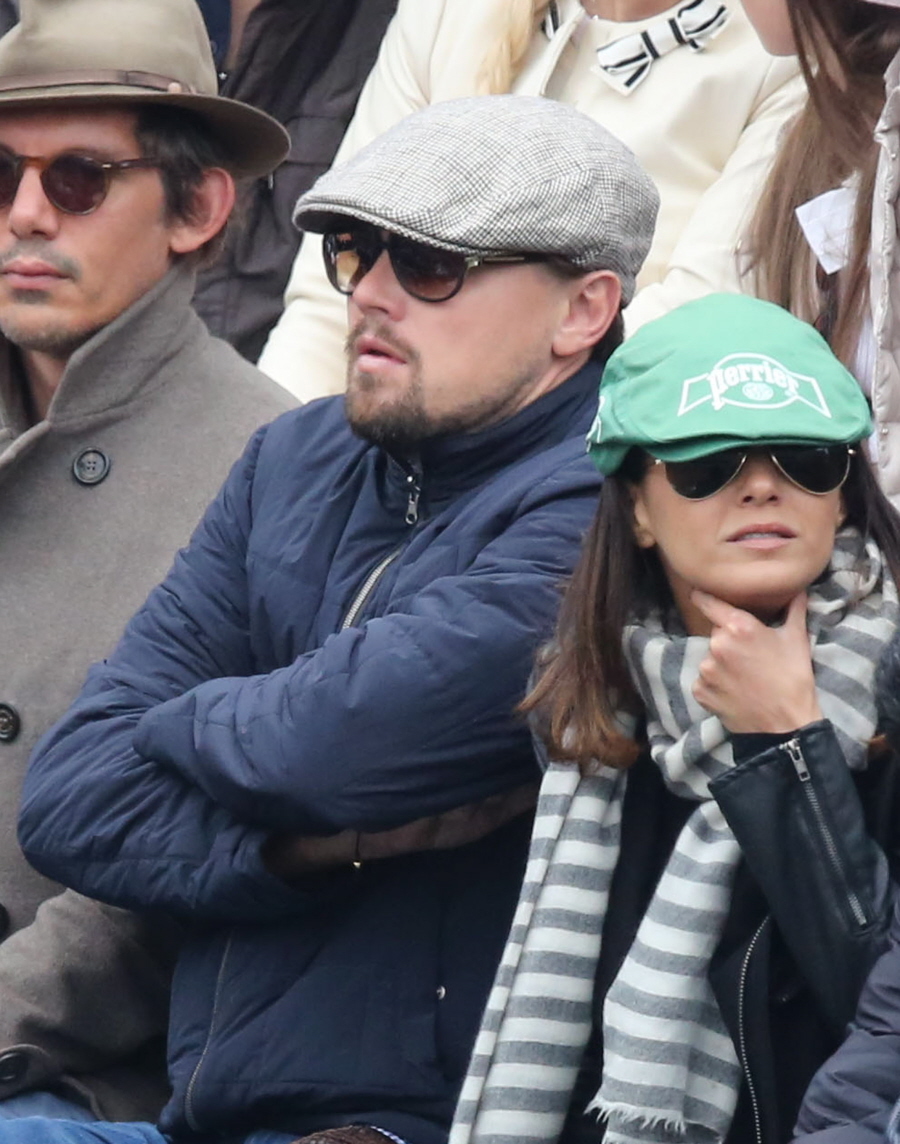 Here are even more photos of Leonardo DiCaprio at the French Open over the weekend. I think Leo just went from the South of France to Paris after the Cannes Film Festival. And why not? He's on holiday. And he seems to love tennis. I'm trying to figure out if the lady beside him is Toni Garrn. Toni is definitely in France with him – Leo took Toni to Versailles last week and there were (blurry) photos. So is this Toni beside him? I can't tell. I know that Lucas Haas is on the other side. Of course.
In a weird turn of events, there's news about a possible/probably project for Leo. Yes, he's "taking a break" right now, but he's also thinking ahead for what his next project will be a year from now or whenever. And that project is… a possible bio-pic of Rasputin?! In case you're not familiar with Rasputin, his life story is straight-up cray. He was like a real-life wizard/magician and he worked for the last Czar and Czarina of Russia, Nicholas and Alexandra. Yes, I watch the History Channel. Rasputin's life is fascinating, and it will be interesting to see how this could possibly translate on film:
Warner Bros has acquired Rasputin, a pitch by American Sniper scribe Jason Hall that will be developed for Leonardo DiCaprio to play the Russian mystic who became an advisor to the Russian Imperial family the Romanovs. Embraced by Tsar Nicholas II and Alexandra as a healer for their only son, Tsarevich Alexei, who secretly suffered from hemophilia, Rasputin's influence with the family in all matters grew to the point that rivals tried several times to kill him, finally succeeding in 1916. The film will be produced by Langley Park's Kevin McCormick, by DiCaprio's Appian Way partner Jennifer Davisson Killoran and Peter Morgan, who's a producer on the Hall-scripted adaptation of American Sniper, which Steven Spielberg will direct with Bradley Cooper playing Navy SEAL elite sniper Chris Kyle.

This will become the blind script commitment I wrote that Hall had made at Warner Bros, this coming after that studio and DreamWorks teaming up on American Sniper. The screenwriter is also in early talks to adapt as a possible Spielberg project the David Finkel book Thank You For Your Service, about the Post Traumatic Stress Disorder syndrome that is becoming a major issue for vets returning from Iraq and Afghanistan.

There have been numerous movies made about Rasputin and the controversial role he played in the Russian court, but there were new elements here unearthed by Hall that sparked DiCaprio's interest and gave psychological depth to the so called "mad monk." To his enemies, he was a charlatan who prolifically bedded women, possibly including the Tsar's wife. DiCaprio liked the complicated elements of a child who lost the better part of himself when his brother died, and was capable of kindness but also a ruthlessness. Rasputin, who earlier had survived being stabbed, was shot, strangled, shot again, all in one night, and finally drowned when thrown into the icy Neva River.
What's interesting to me is that there actually is a likeness between Leo and Rasputin – go here to see a photo of Rasputin. He was not an attractive man and he had haunting (and haunted) eyes. I know I should be yelling about this, but I am genuinely fascinated by the idea of Leo playing him. Am I wrong in thinking that Leo might actually be able to pull it off?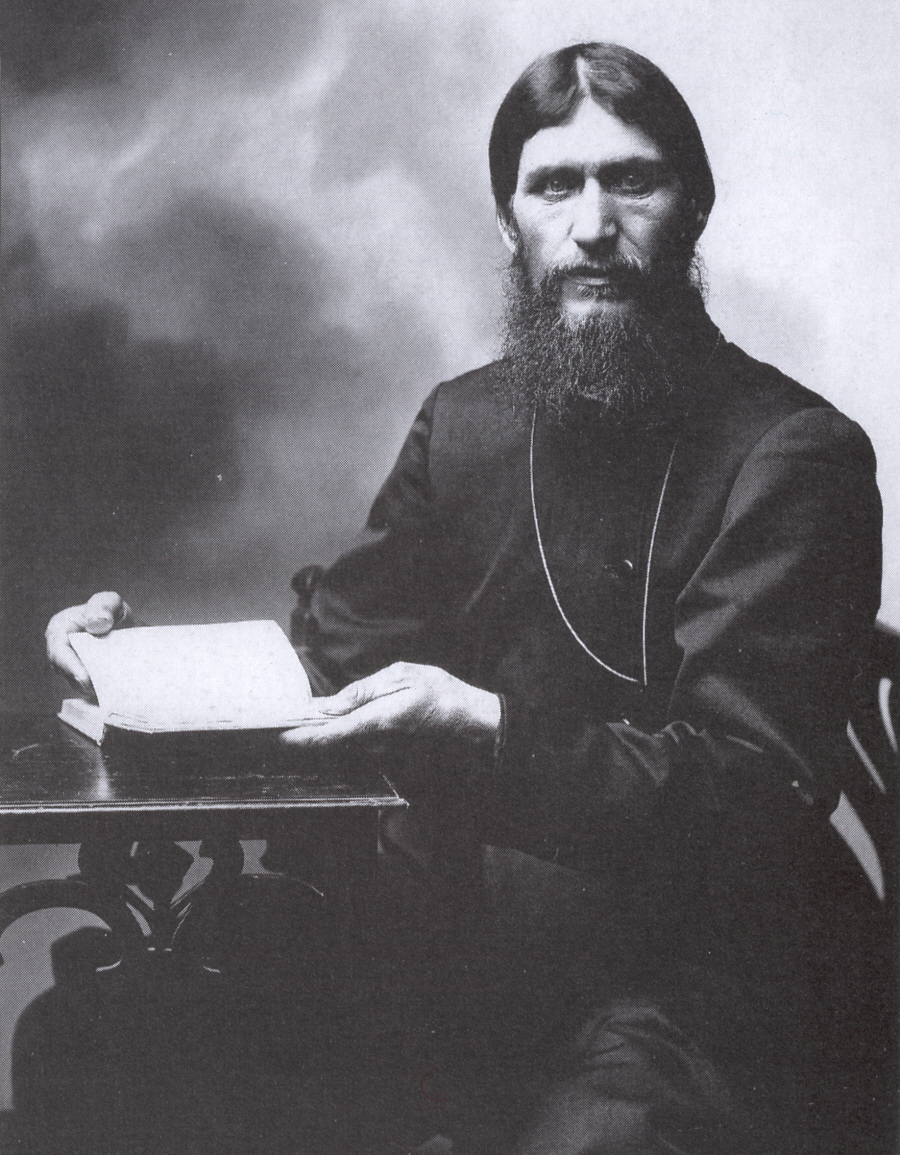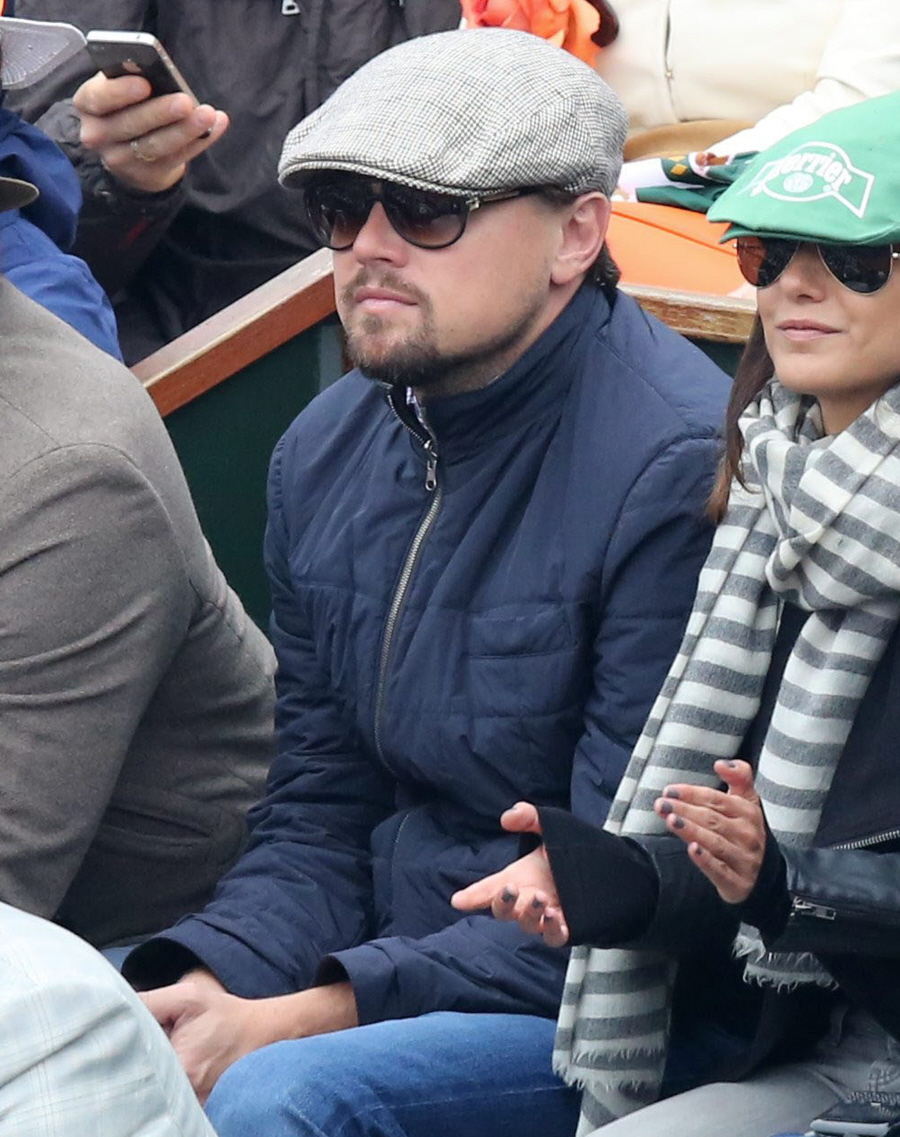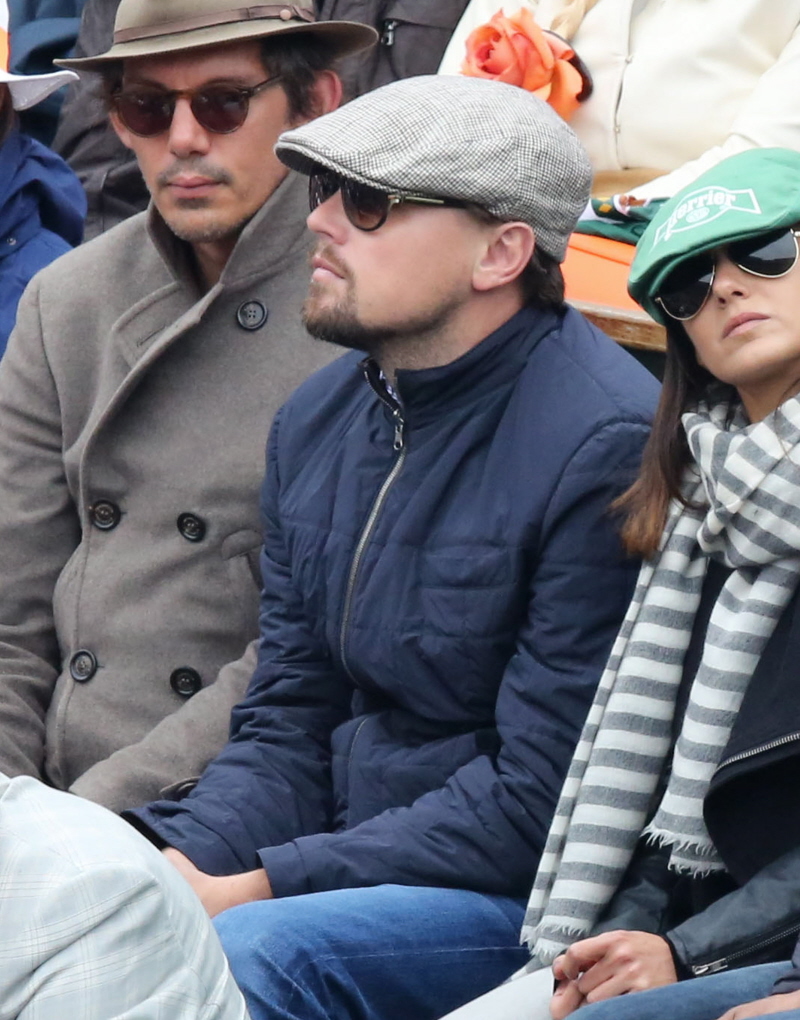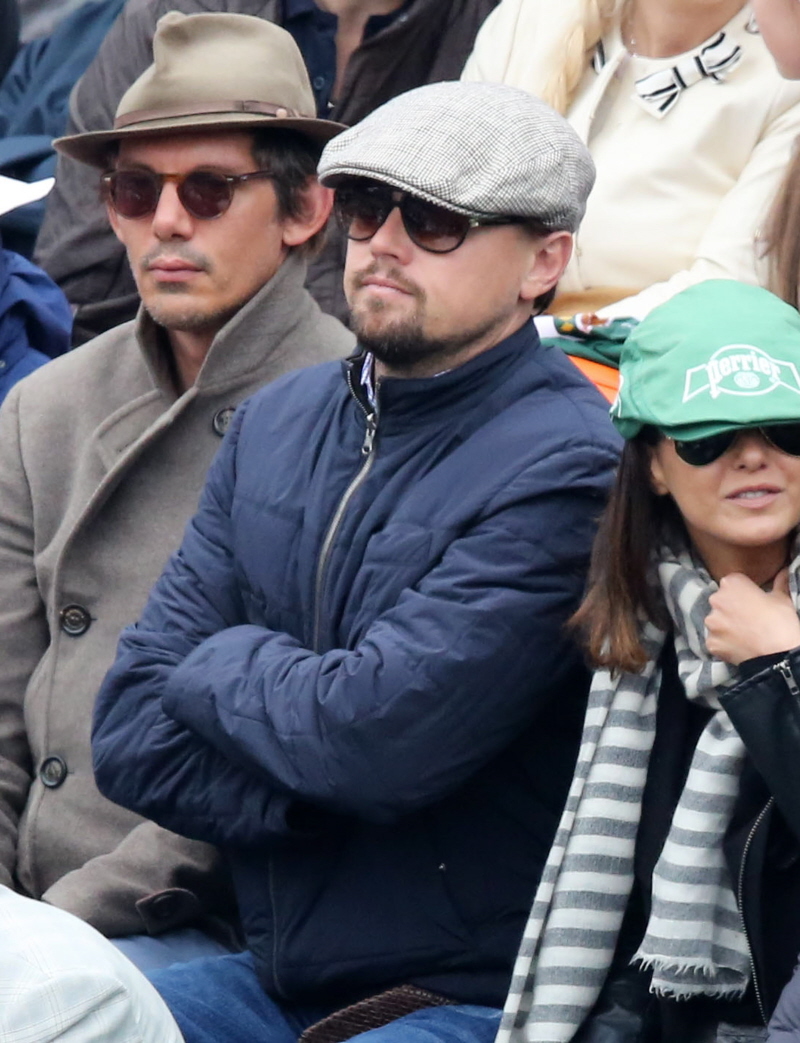 Photos courtesy of Fame/Flynet.