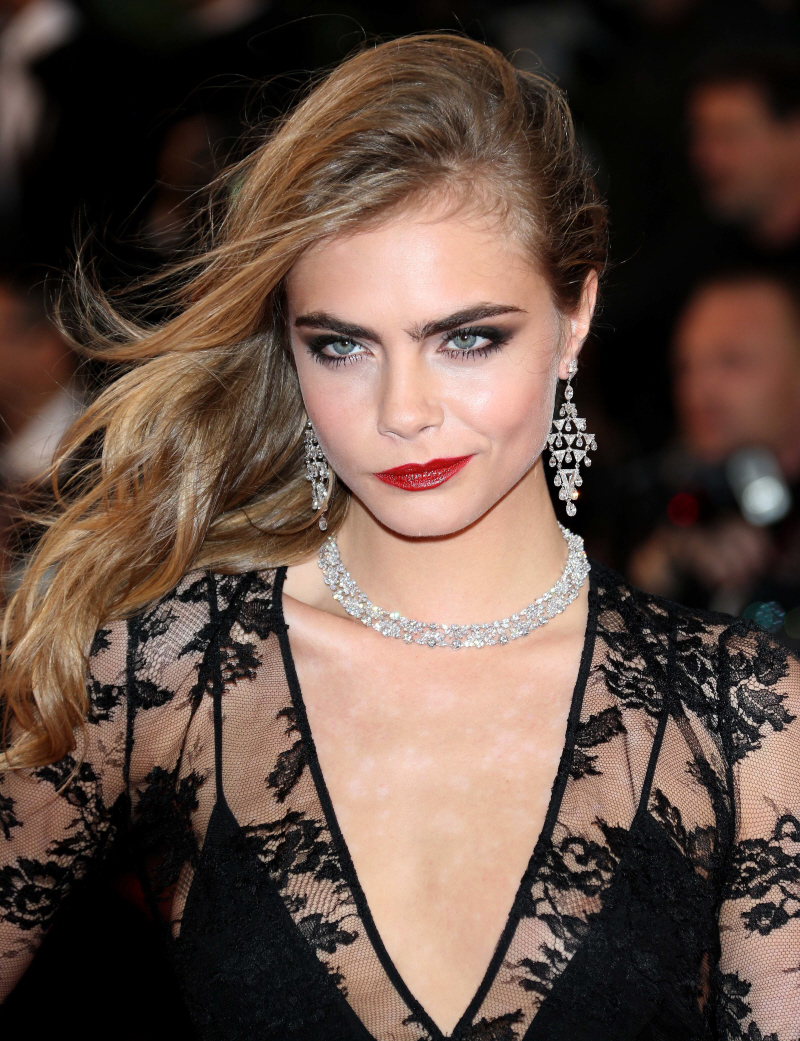 I heard some versions of this story yesterday, but I guess I put it out of my mind immediately, like my gossip-sense was just rejecting it completely. Bedhead sent it to me last night and my stomach lurched again. How can this even be possible? According to UK tabloids (always so reliable), Cara Delevingne and Prince Harry were acting flirty and they may be hittin' it. How in the world is she Harry's type? Harry and Leonardo DiCaprio have one thing in common – they both like leggy, blonde model-types. So why is Leo – and now HARRY! – going after Cara? I'm sorry, she may have a strong editorial look, but on red carpets and in candid photos, she looks like Angry Baby from The Simpsons.
Prince Harry has reportedly developed a relationship with model of the moment Cara Delevingne.

The flame haired royal is said to have enjoyed the young model's company while attending a barbecue thrown at his cousin Princess Beatrice's home recently and "spent the whole afternoon" chatting her up.

A source told LOOK magazine: "Harry made a beeline for Cara as soon as he spotted her. Everywhere you looked there were models, actors and aristocrats, but Harry and Cara didn't seem to notice. They spent the whole afternoon only talking to each other."

"The theme for the [party] was Hollywood Westerns. Cara kept stealing Harry's cowboy hat and teasing him about his boots. He seemed to love it and obviously thought she was hilarious."

After hitting it off at the bash, the 28-year-old prince has reportedly seen Delevingne, 20, several more times and presented her with a cheeky gift during their last meeting.

The source explained: "It was a silly thing – an in-flight magazine, which is a running joke between them to prove who has the most jet set lifestyle."

Harry – who is thought to have split from socialite Cressida Bonas – was previously linked to the blonde beauty when they were spotted together at an after-party for The Dark Knight Rises premiere in London last year.

Delevingne recently dated singer Jake Bugg, but it's thought the young couple called off their romance in April.
Damn it. This is bad news. Cara + Harry = Disaster. Cara is not even close to being royal-approved. She is not good girlfriend or wife material. But… on the plus side, this should fizzle out quickly. She'll get bored or he'll get bored and it will end quietly and completely. Until then, just imagine Harry licking those eyebrows. HA! That made you sick, right? So gross. To me, she looks more "unwashed" than Kristen Stewart.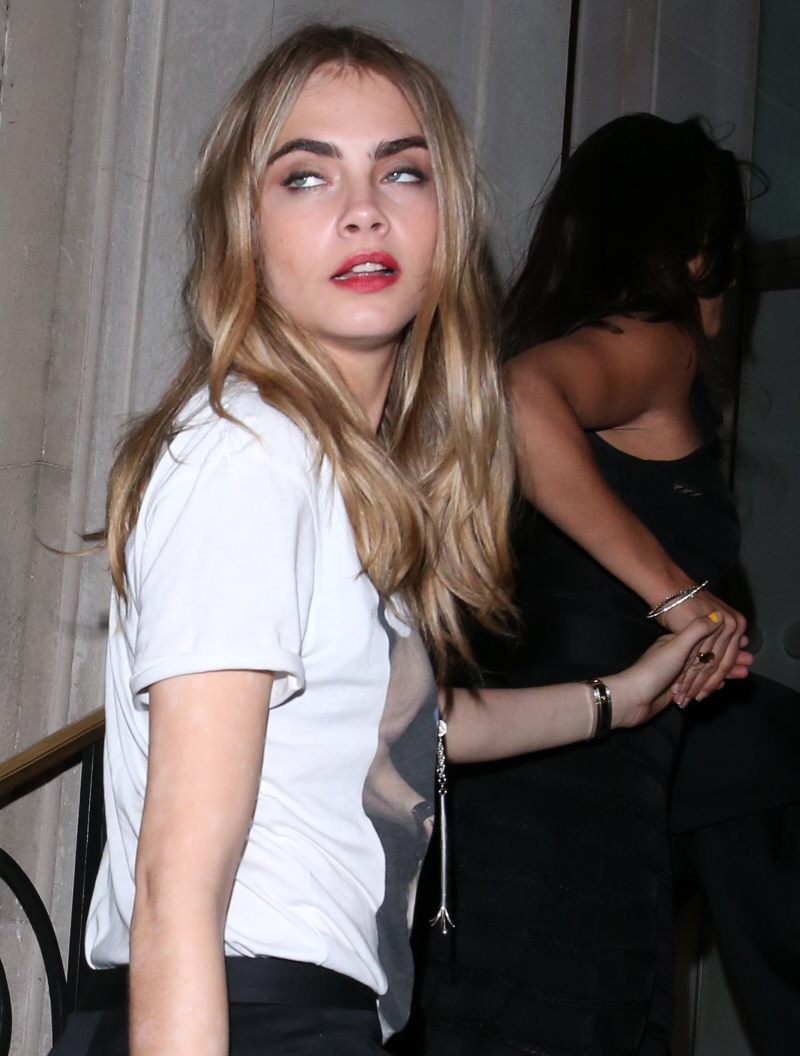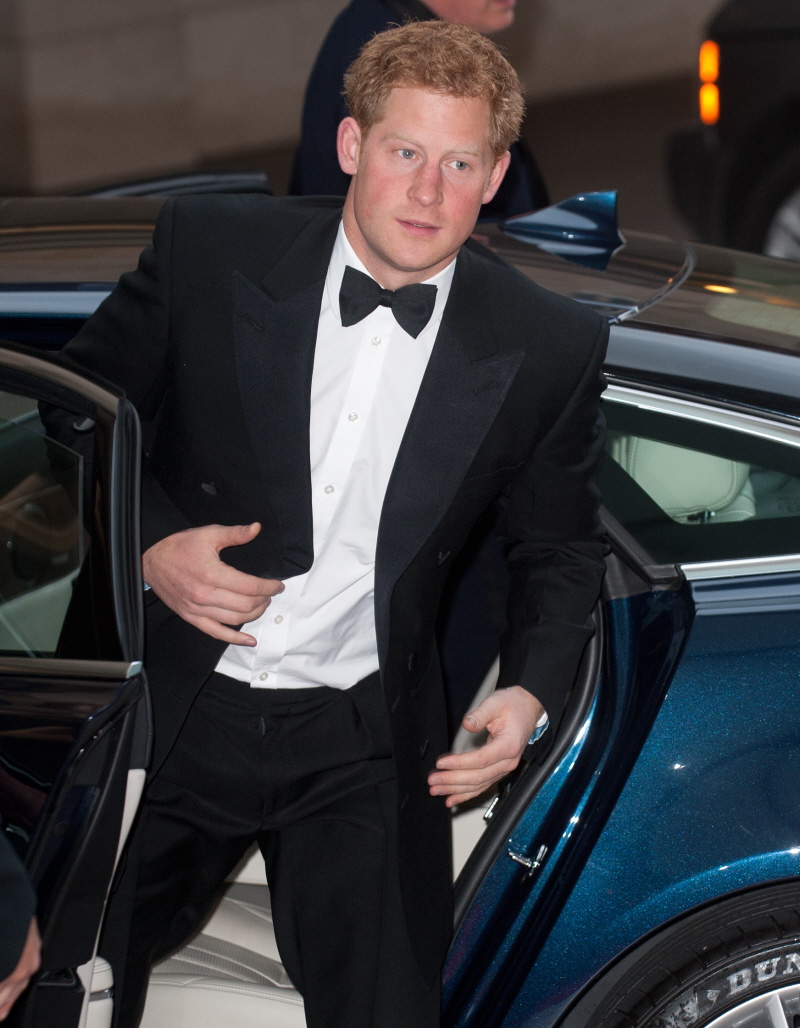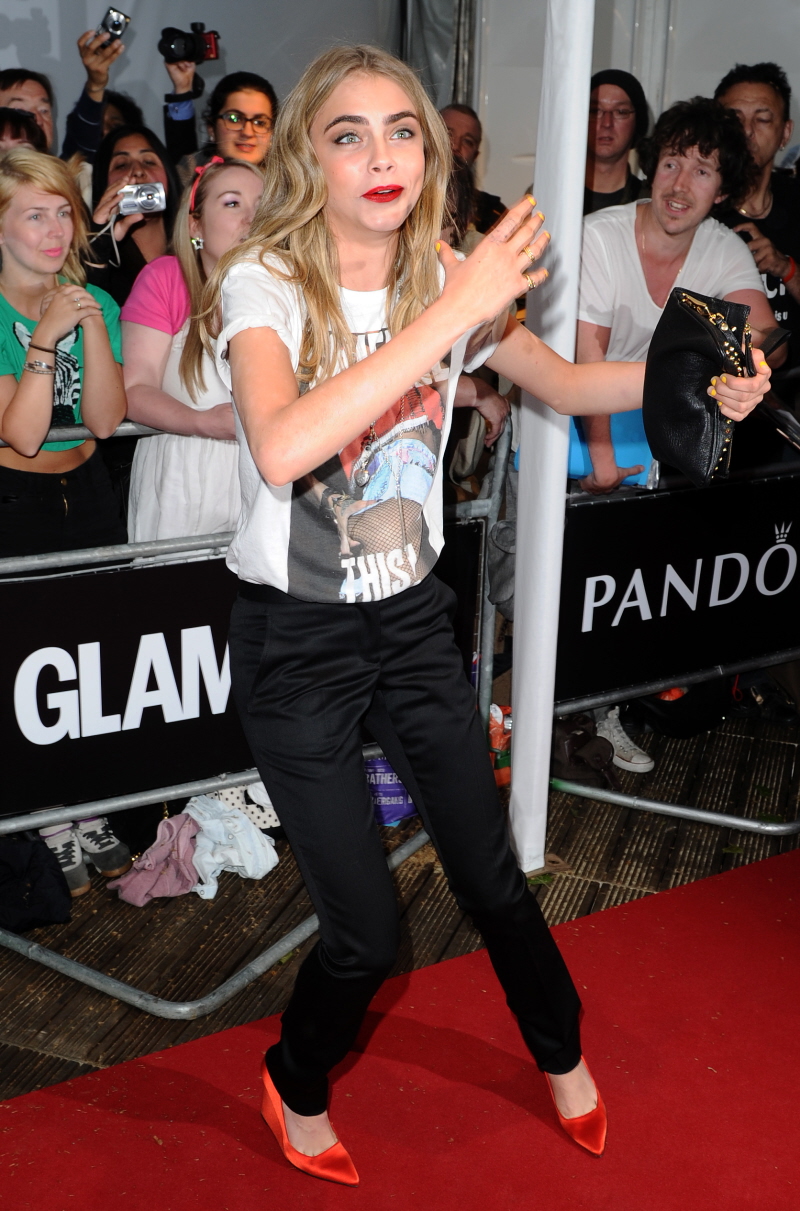 Photos courtesy of WENN.