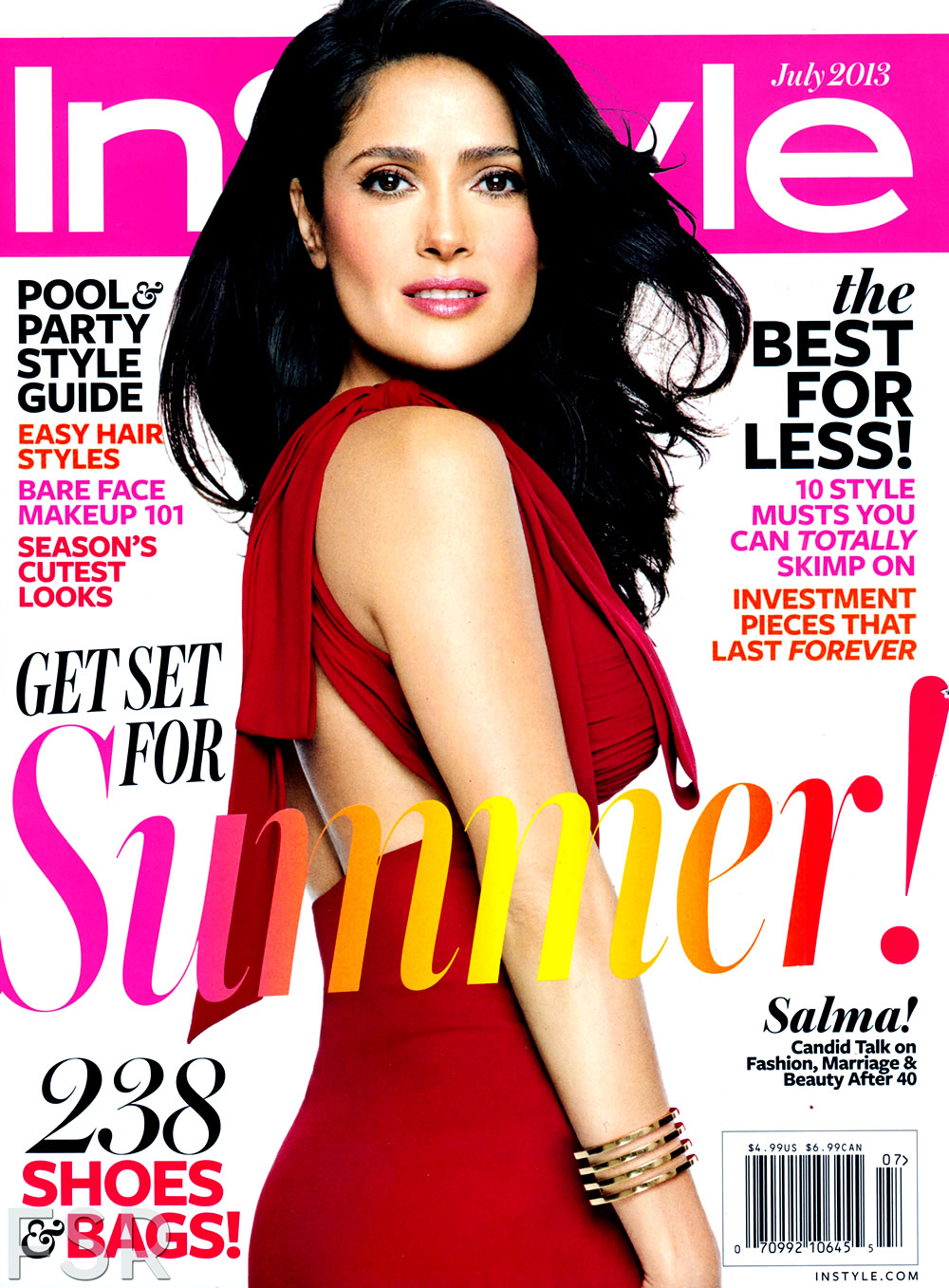 Salma Hayek covers the new issue of InStyle. The cover isn't groundbreaking or anything, but at least they didn't make her look awful. I'm also including a few pics of Salma and Francois-Henri Pinault from May below – I got a few questions about whether or not Salma had gotten a breast reduction. I don't know, but I doubt it. I think she's a trophy wife and big boobs are part of that equation, so it's far more likely that she was just wearing a minimizer or her clothes were just particularly boob-masking. Speaking of her trophy wife status, Salma talks a lot about how she only dresses to make her husband happy. Because that's her life now:
Her style at the age of 47: "I actually wear a lot of leather on the red carpet. My husband loves when I wear it."

Going strapless at 47: "When I turned 40, I started thinking, 'This is the last year,' whenever I'd wear a strapless dress. I always thought you can't wear them after a certain age, but I'm still getting away with it."

Dressing for her husband: "I'm not really a fashionista. I have an eye. I can pull it together, but a lot of the effort I make is for my husband, because I want him to be attracted to me."

On beauty as a priority: "I know people have always thought I was beautiful, but I have never tried to be as beautiful as I can be. I could do a lot more—exercise, or not eat dessert. Or not drink alcohol. I could make bigger efforts. I don't think my first priority in life has ever been beauty. It's a little bit of a rebellious spirit in me. There is more to me than looks, of course. I think if you are afraid of getting older, you age faster."

On her best advice to women: "You've got to take who you are and love who you are and do the best you can with what you've got. That goes for the figure, and it goes for everything else. You've got to have a sense of humor about who you are and give yourself a break. You've got to be kind to yourself. And it's not easy, you know?"
[From InStyle via People]
Do we give Salma credit for being honest about dressing for her husband? I've gone through stages where I dressed to impress men too, although I haven't done that in a while. Nowadays I just dress for comfort, for myself, in whatever makes me happy. I think Salma's situation is partly cute and partly sad. The cute part is that she still worries about her husband finding her attractive, and it's cute because that's a normal concern that most women can relate to, and it just goes to show you that even Salma Hayek worries about men being attracted to her. It's also sad for exactly the same reasons.
Did anyone else roll their eyes at "I know people have always thought I was beautiful, but I have never tried to be as beautiful as I can be"? That is so… Goop-esque. The humble-brag of "people think I'm beautiful" and then the "but I'm not even really trying!". STFU.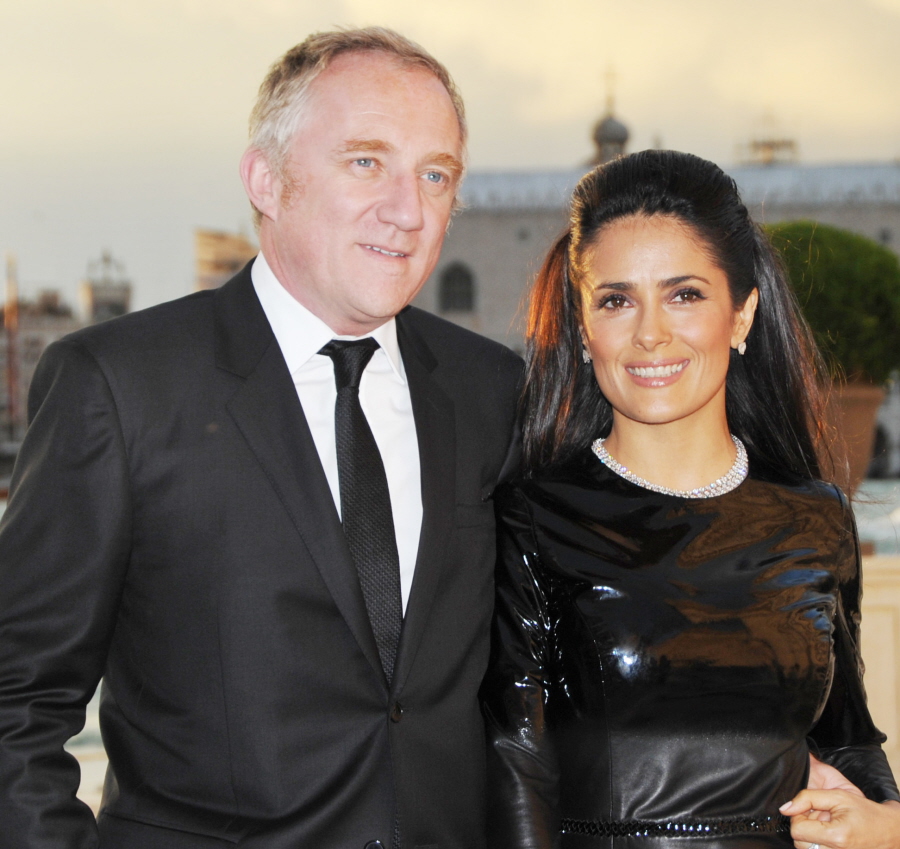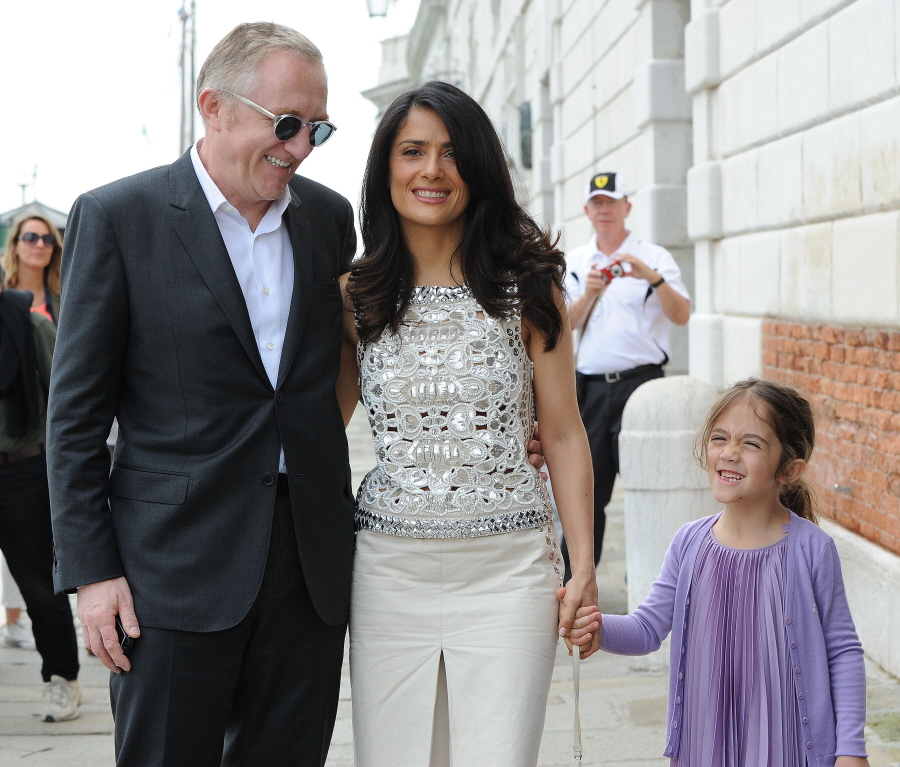 Photos courtesy of InStyle and WENN.