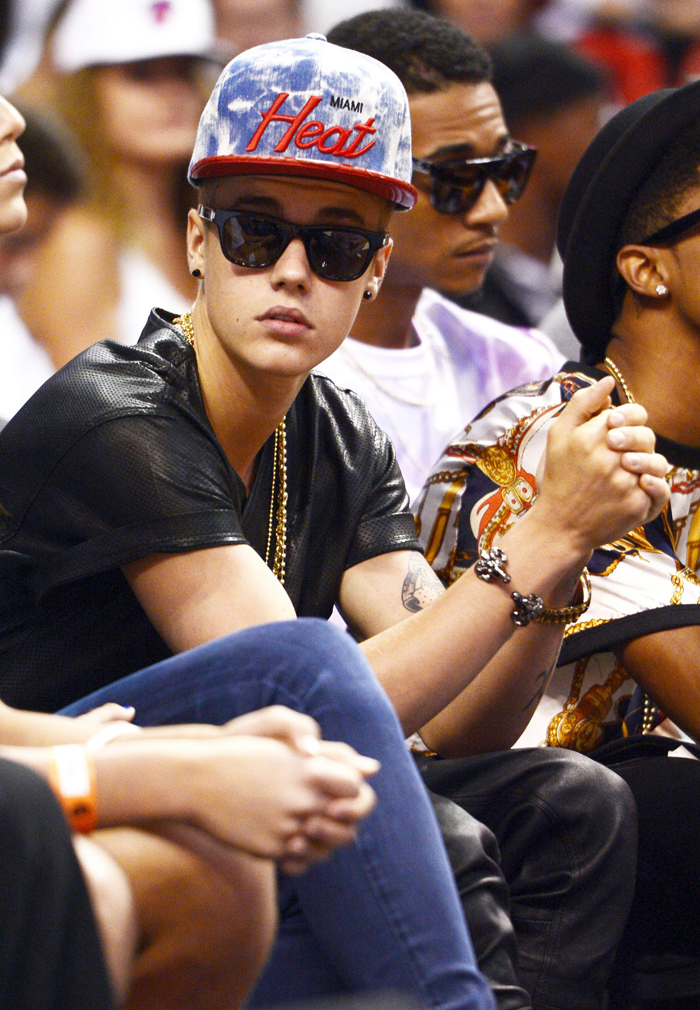 This story seems like the perfect storm of ridiculousness, and I honestly don't even know why I thought it was worth covering at all. Here's the thing — Justin Bieber has decided that he's worthy of Miley Cyrus' affections, and he hit on her mercilessly at a nightclub over the weekend. From what TMZ is saying (and from the photos they have posted), it sounds like Miley was merely being friendly and polite to Justin. She was having a good time at a club, and Biebs thought he could score some action from Maxim's #1 hottest babe while Miley was all, "Awww, what a cute little douche." Here's the lowdown from TMZ: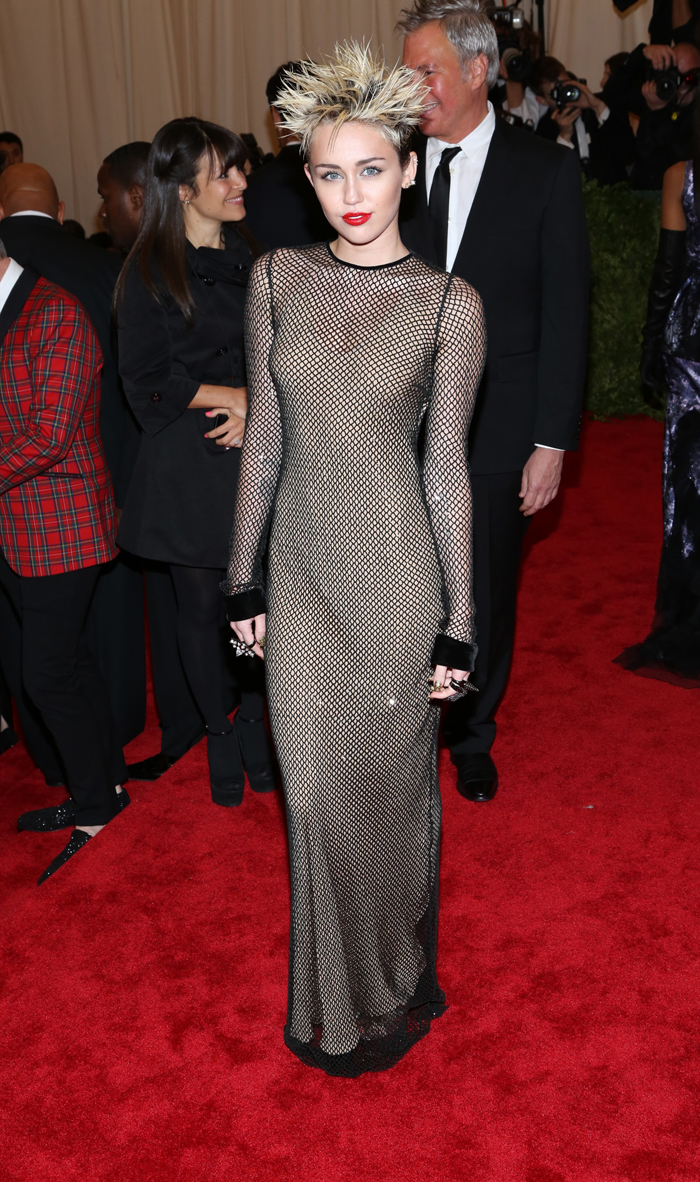 Justin Bieber partied with Miley Cyrus at an L.A. hotspot this weekend … did some hardcore flirting … and sources tell TMZ the two left the joint together around 2 AM.

TMZ obtained pics of JB and Miley hanging out at Beacher's Madhouse at the Roosevelt Hotel in L.A. early Sunday morning … a popular celeb late-night hangout.

We're told Miley arrived first (she's a regular at the place) … with Justin showing up around 1:50 AM and heading straight for Miley's table.

We're told the two hung out for roughly 15 minutes … laughing and flirting together … and they both left the theater at the same time, just after 2 AM. It's unclear where they went after the show.

Hours before the late-night rendezvous, Bieber's leopard-spotted Audi was seen leaving Miley's L.A. home on Saturday.
[From TMZ]
I really don't buy the detail about Bieber's leopard-printed car (and if you haven't seen this most ridiculous automobile, here are some photos that will cause much laughter) being at Miley's house. TMZ never came up with any pictorial evidence to back up that claim, so I'm writing it off as false.
Meanwhile, Miley stopped by and spoke with Hot 99.5′s "Kane Show," and she claims that it is "impossible" that she is anything but buddies with Bieber. "I'm ENGAGED! I'm engaged. That is impossible." Let the record reflect that Miley was laughing when she made that statement, but let's also not forget that being engaged didn't stop Liam Hemsworth from crawling into the back of a car with January Jones.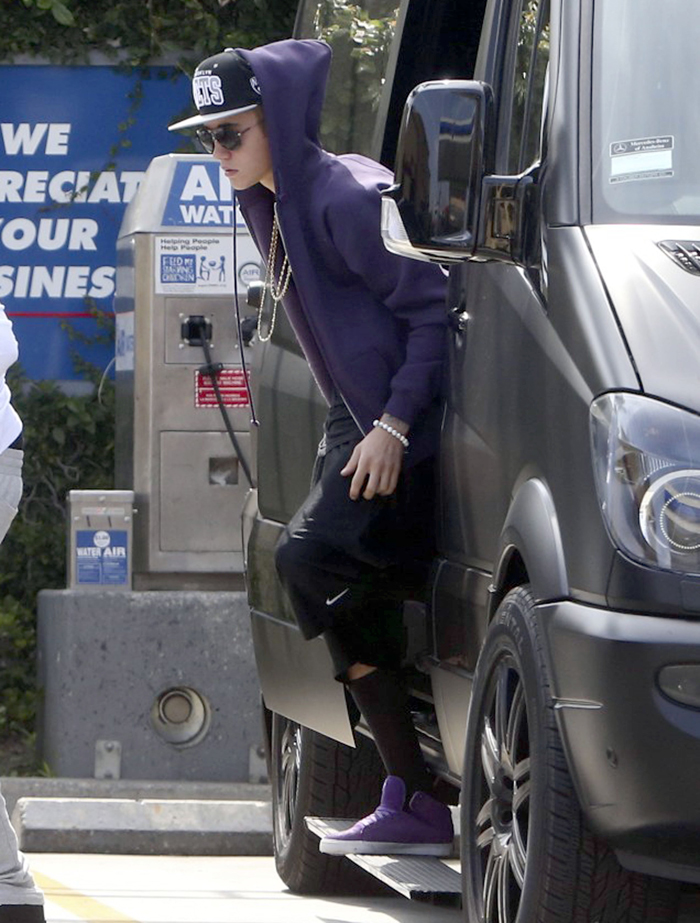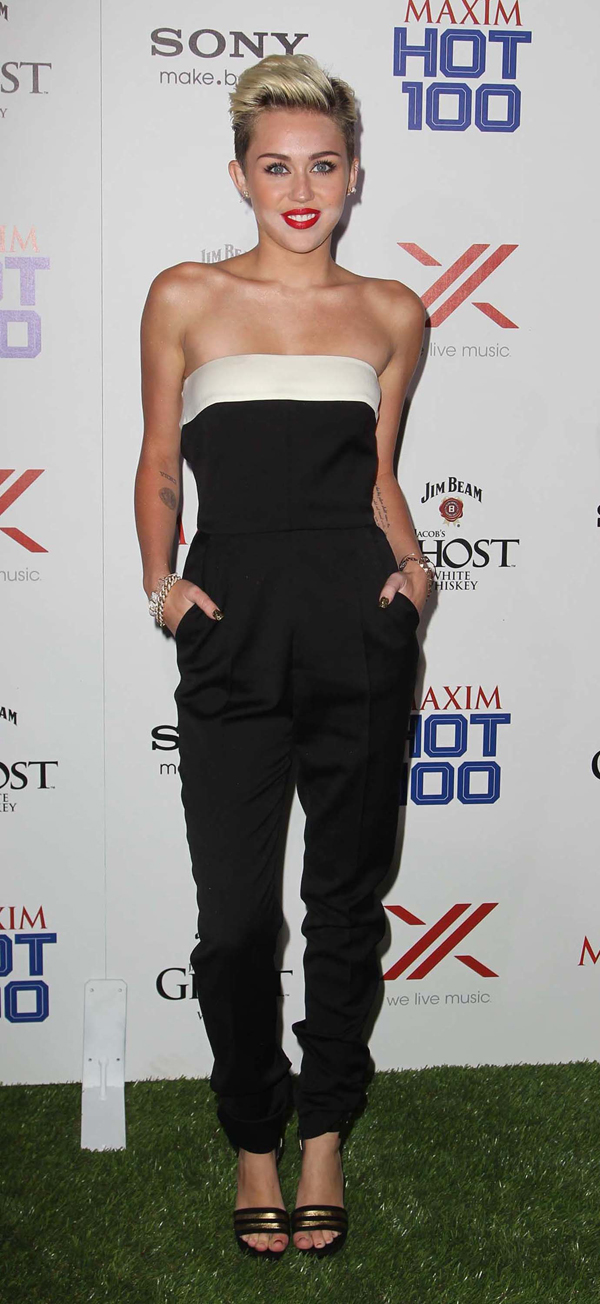 Photos courtesy of Fame/Flynet