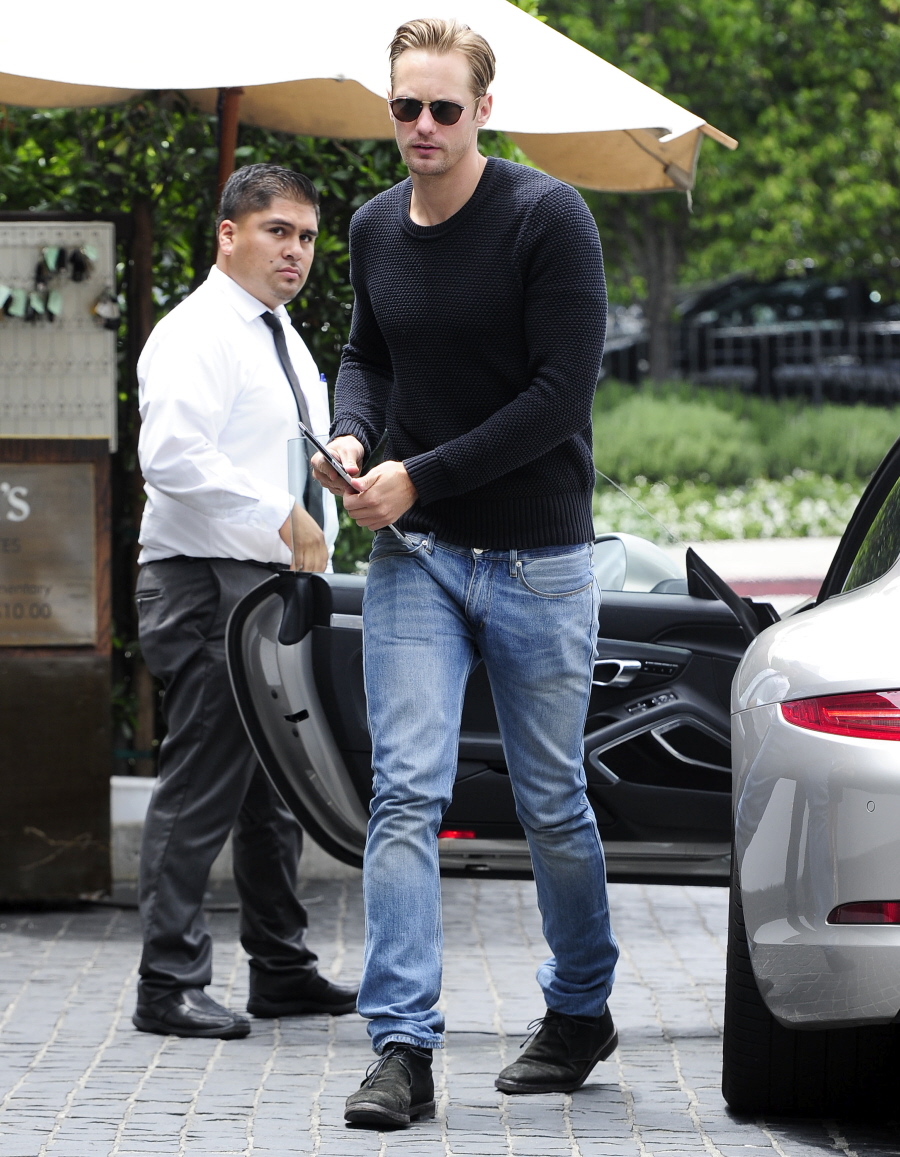 These are some random photos of Alexander Skarsgard in LA a few days ago, wearing a really ugly sweater. I'm not a fan of the sweater or the jeans, actually. But I do like seeing the Viking stalk around LA. Alex will complete filming on True Blood in a few weeks, and he told E! News that he's planning a mini-break once he's done: "We wrap in a couple of weeks and I'm going to go to Iceland on a week-long hike. No phone, no iPad, no nothing—I'm very excited about that." Sounds… solitary. But beautiful. I wonder if he's going to bring Ellen Page along for some Icelandic booty? Ha. Speaking of Alex and his would-be girlfriend situation, Star Magazine has a story about Alex that reads like p0rn for women:
Alexander Skarsgard plays a lady-killer on TV, but in reality he's desperate for a wife! The Swedish-born actor, 36, has been telling friends he's had enough of singledom and yearns for a partner to share his life with.

"Alex is incredibly lonely and has been for a long time – he wants to find that special someone," a source tells Star. Alex's broken heart was evident at the after-party for his new movie The East's Hollywood premiere at Cleo restaurant on May 29. There, an eyewitness says, he looked sad and disconnected.

"When one friend asked him what was wrong, Alex said he still really misses his ex Kate Bosworth and need a wife to take care of him… he was joking but you could tell he was really hurting."
[From Star Magazine, print edition]
Yes, the giant, hot Viking is SO LONELY. Hot Viking wants girlfriend! Hot Viking wants wife! Hot Viking wants LOVE. I have to admit, I am not even immune to this blatant fan-fiction reading of what Alex is really like. The story made my swimsuit area feel all tingly and I did have a moment of "if only we could meet!" But really, Alex is fine. If he wanted a girlfriend, he would find a girlfriend. He wanted a wife, he would be married. He obviously likes being single and occasionally making out with Ellen Page (ha).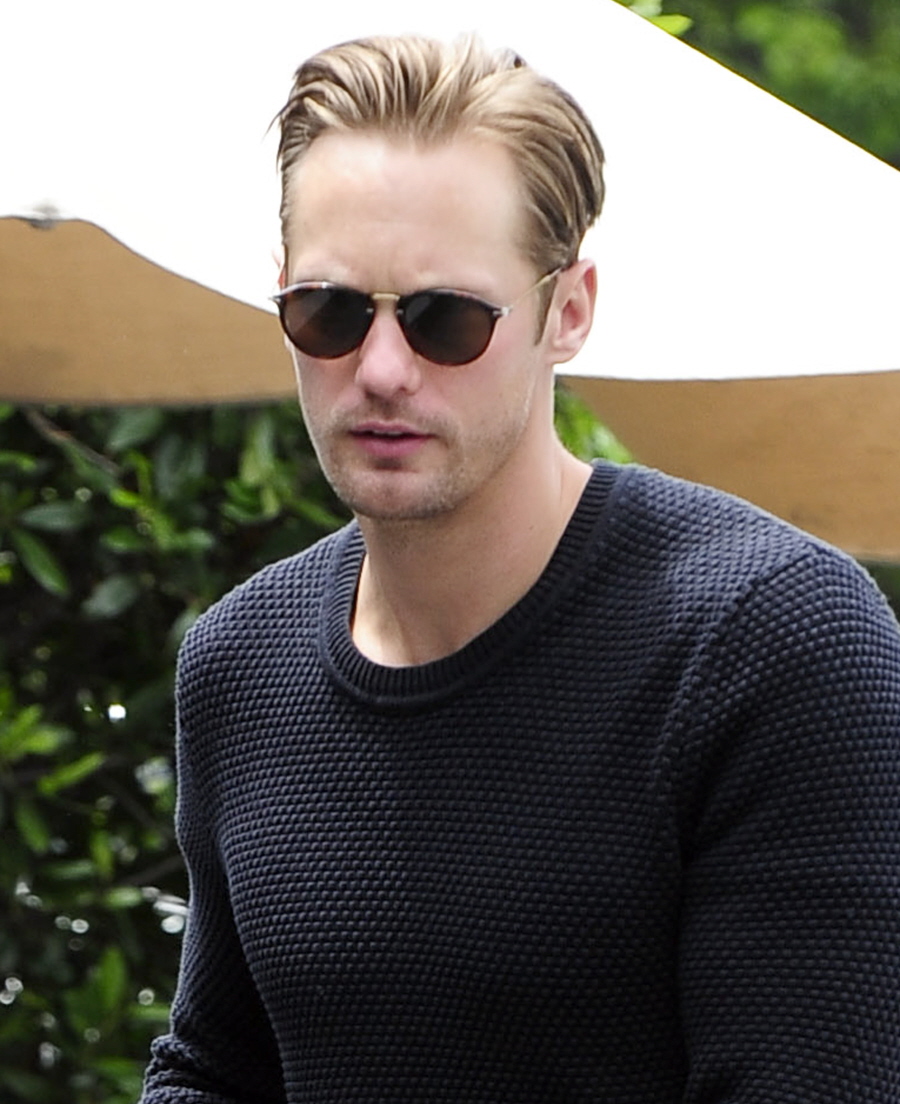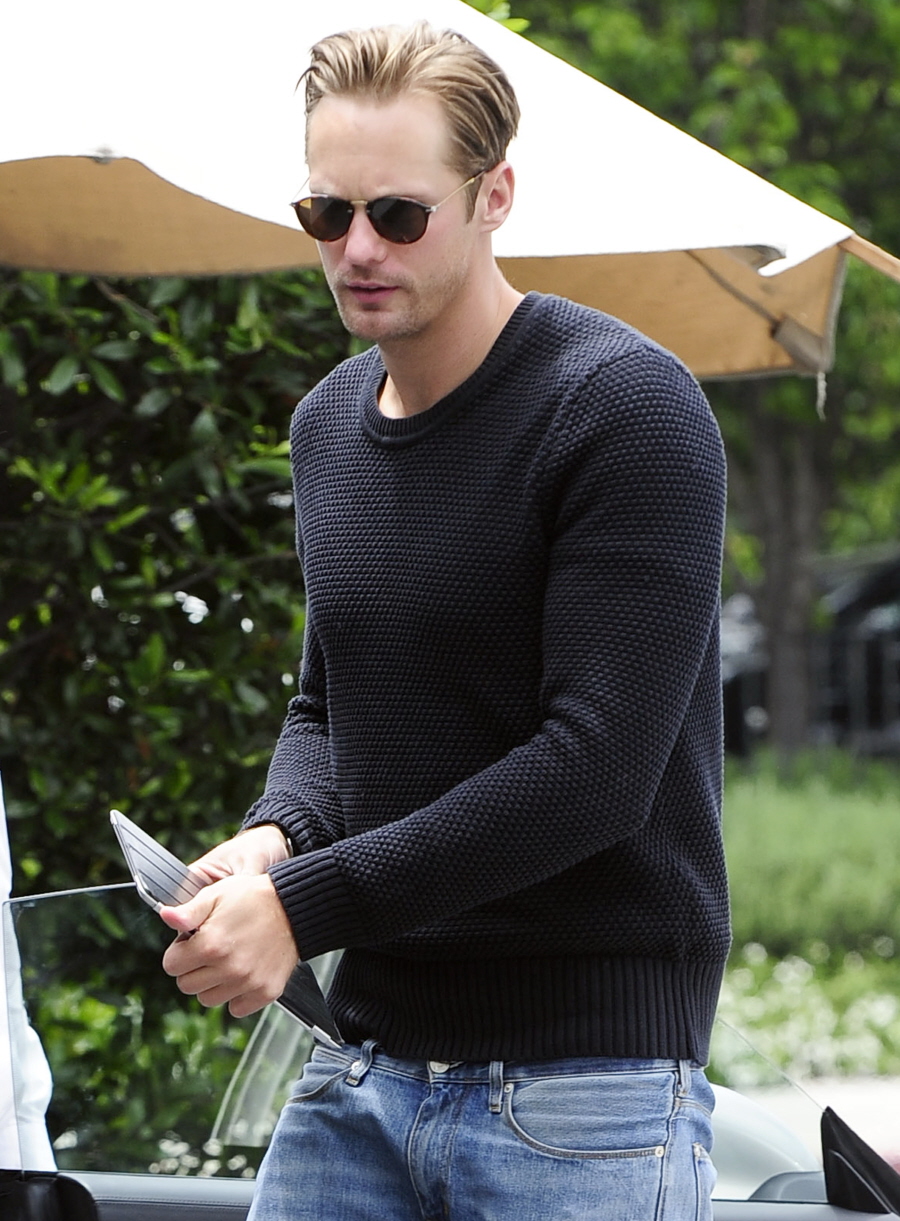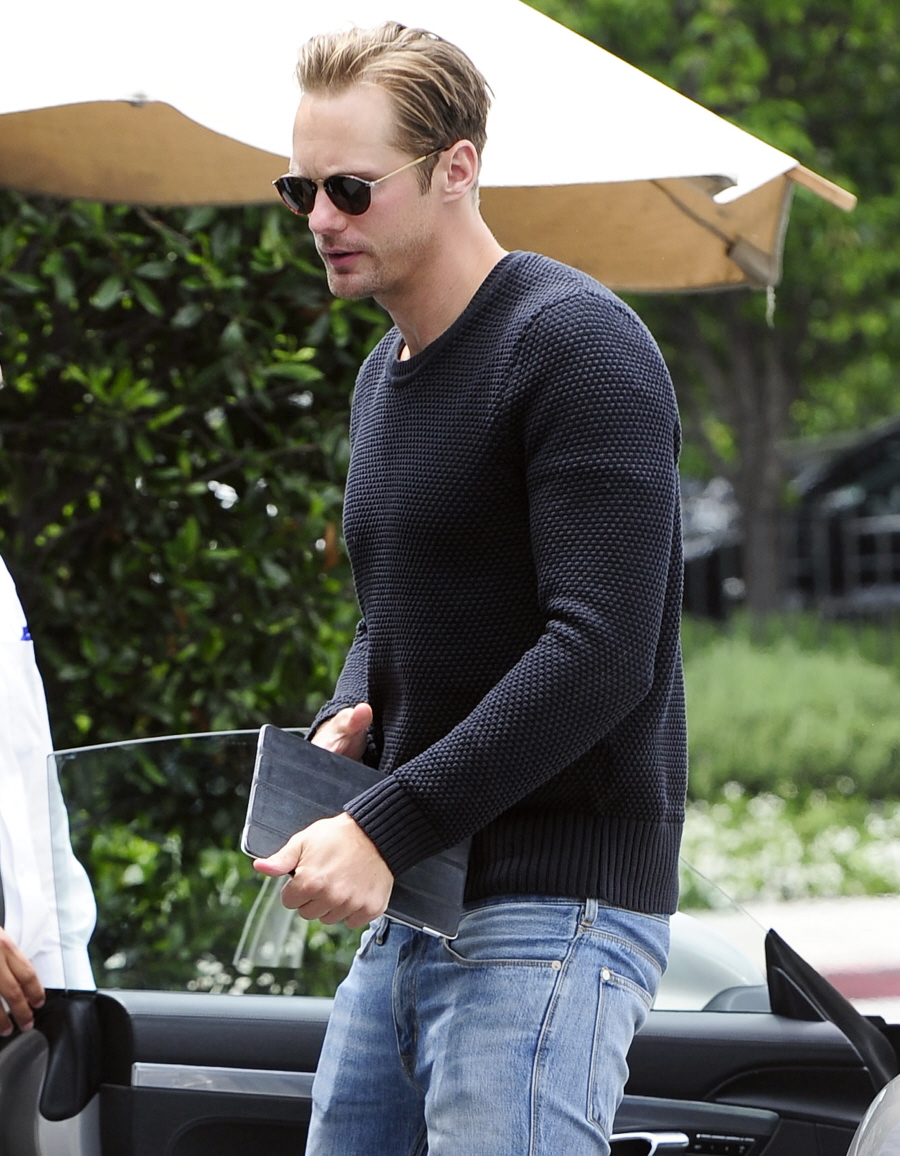 Photos courtesy of Fame/Flynet.