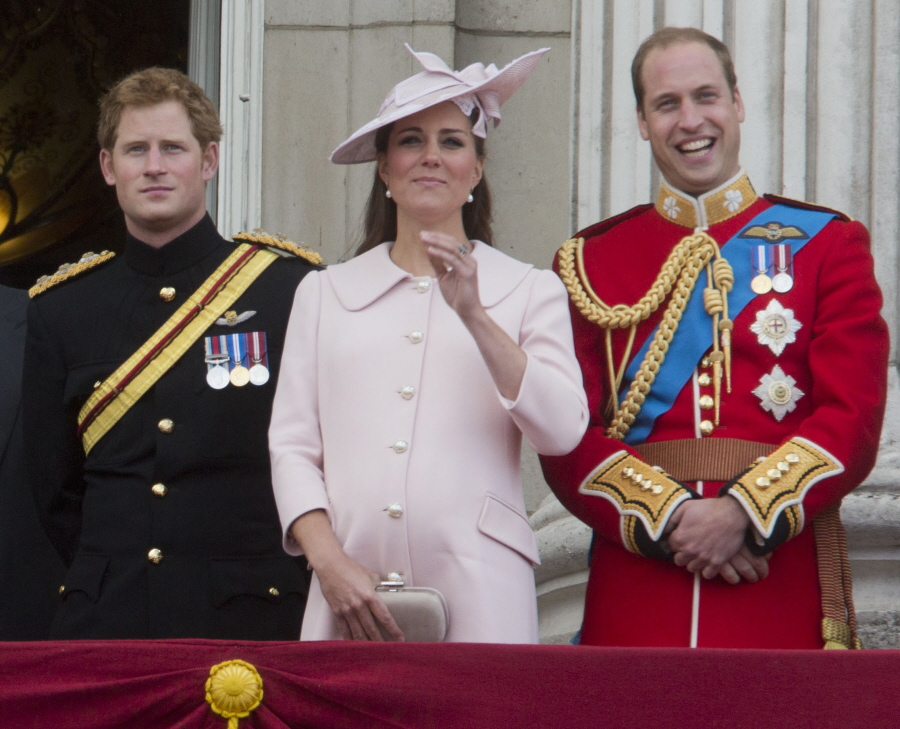 Here are some nice new photos of the last (officially now) public appearance for Duchess Kate before she gives birth. Last Thursday, Kate did her last solo appearance for a cruise liner christening (she's the "godmother" of the ship), and Saturday's activities are widely considered to be Kate last "for real now" appearance before giving birth next month. Kate, William and Harry (and everyone else) attended the Trooping the Colours parade for the Queen's birthday. Everybody got to ride in carriages and all of the men (and HRH The Princess Royal, Princess Anne) got to wear their military finery.
Kate rode in the carriage with Duchess Camilla and Prince Harry. I'm including a photo where Harry is looking at Kate like she's the love of his life, so… I don't know. I think Harry always looks at every woman like that. He falls in love fifty times a day. Prince William wasn't in the carriage because he was "on duty" as a colonel of the Irish Guards (thus his red uniform), and he rode on horseback with his dad behind the Queen's glass carriage. After the carriage ride, Kate joined the royal family on the balcony to watch the jets put on a show.
Kate's coat is Alexander McQueen, surprisingly enough. I'm guessing it's Sarah Burton for McQueen because… yeah. It just looks like Sarah Burton. The Jane Corbett hat is a repeat, a recognize it from an appearance last year where Kate wore another pink coatdress. The pink is… okay, I guess. I like Kate in bolder, vivid colors, but she's got a real love for pastels. This is too saccharine for my taste, and it makes me wonder why she's all "PINK!" for her last appearance. Is she expecting a girl after all? *please don't name her Diana, please don't name her Diana*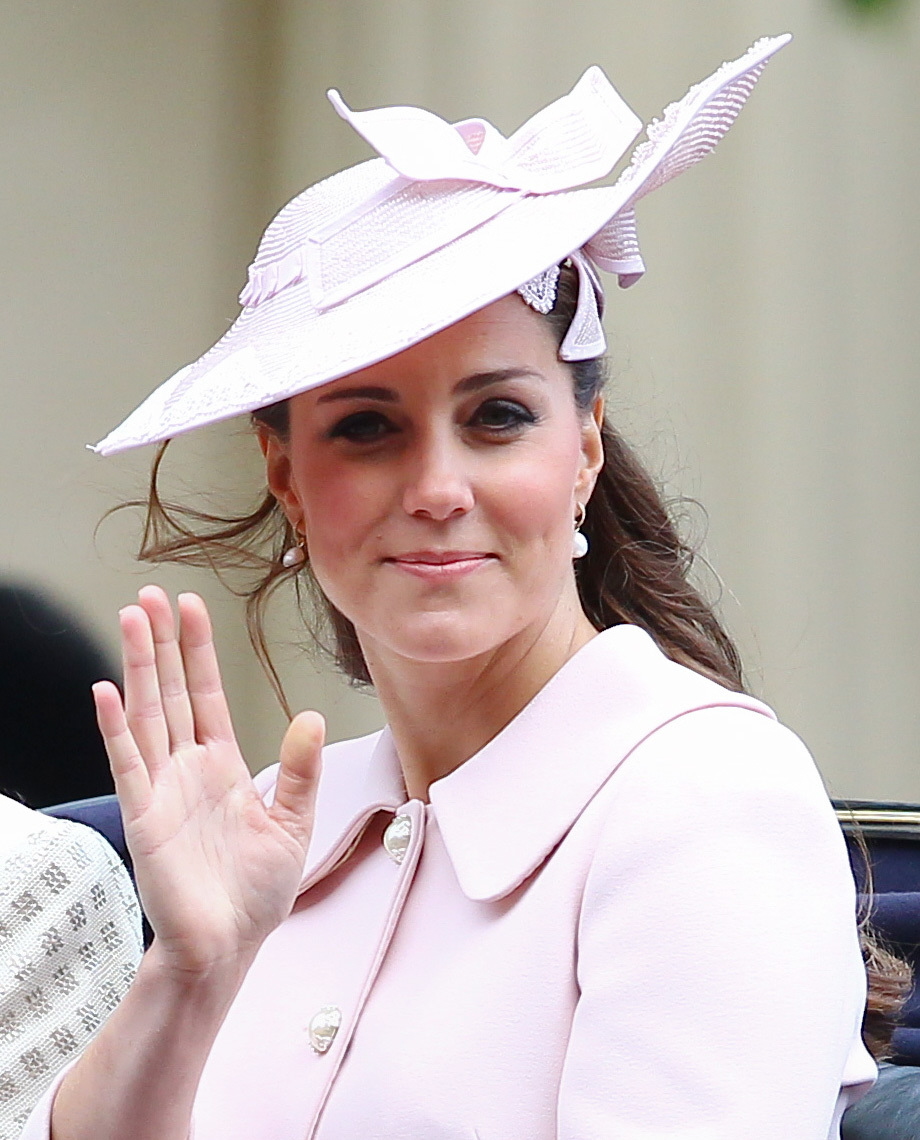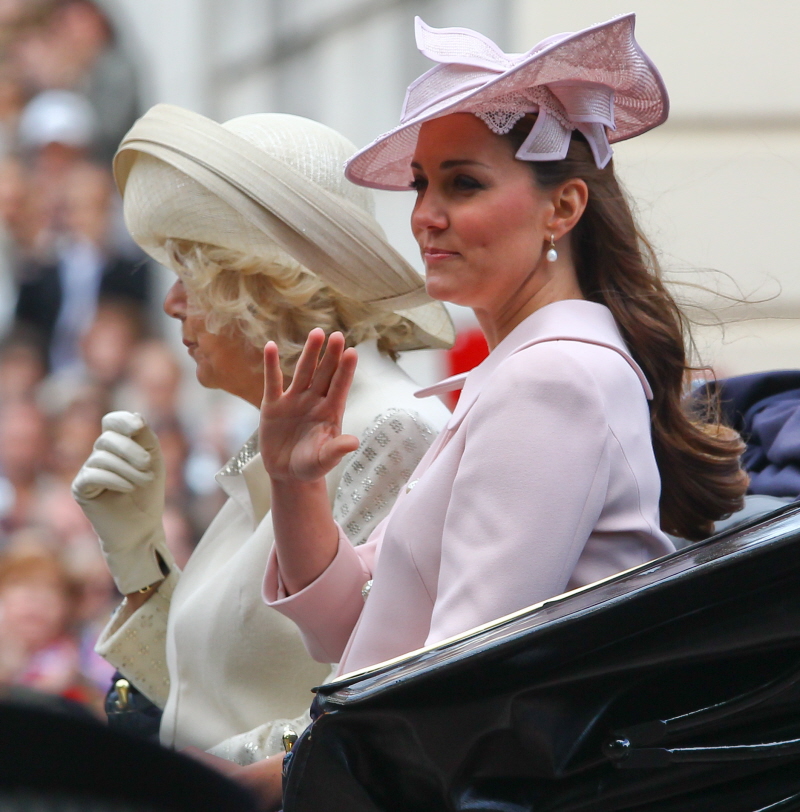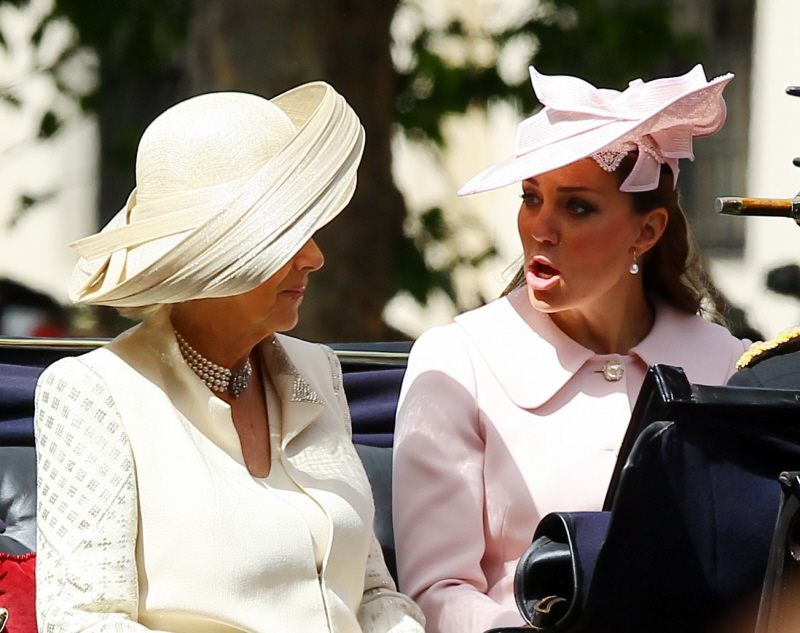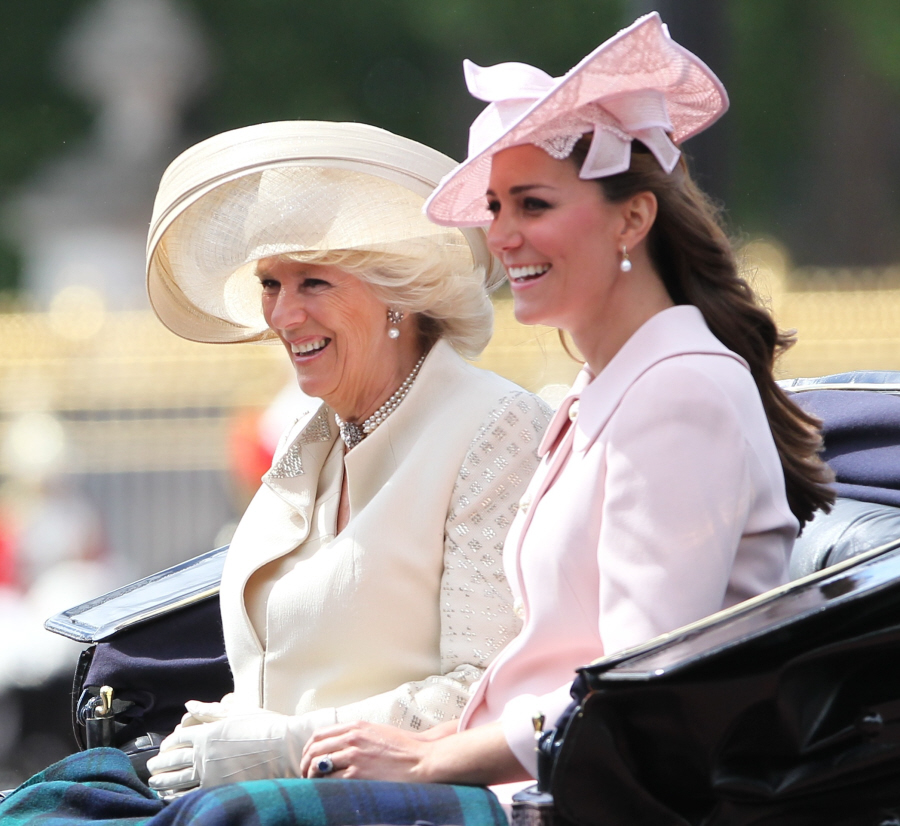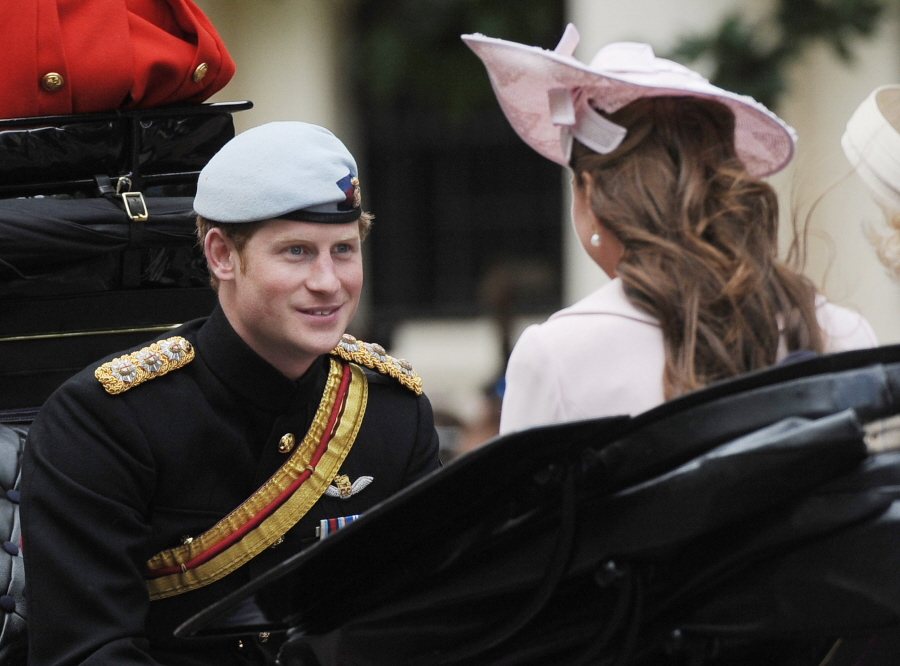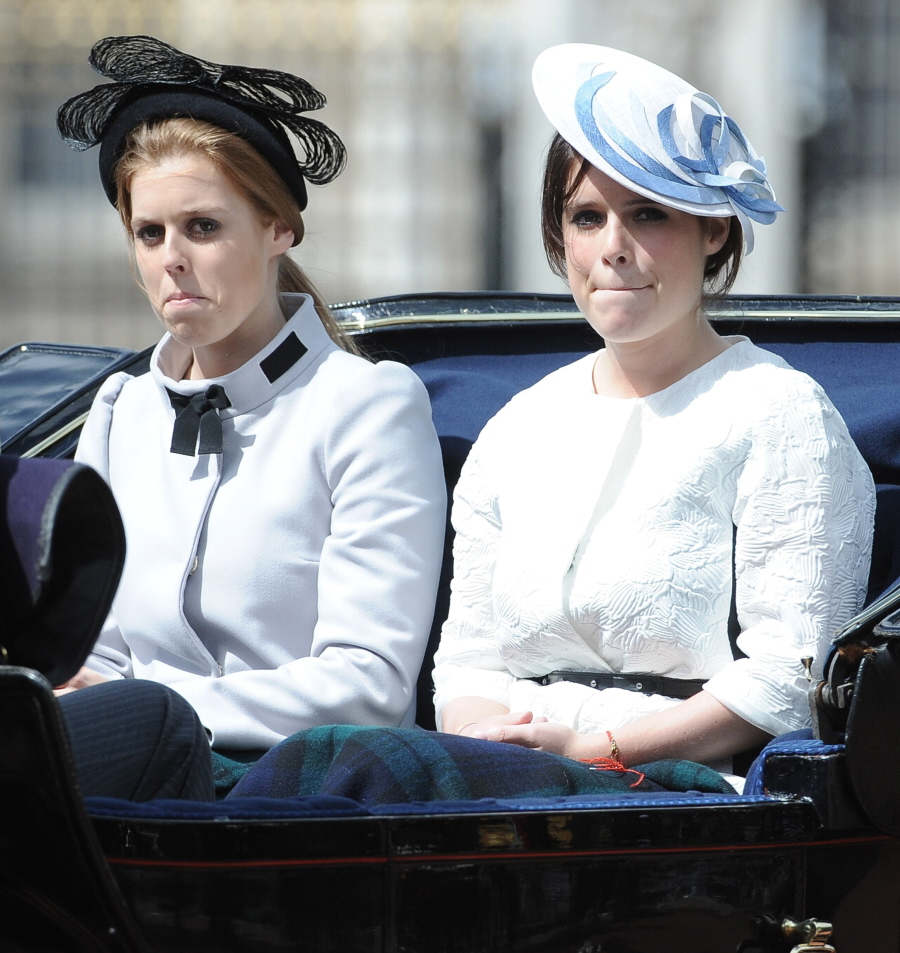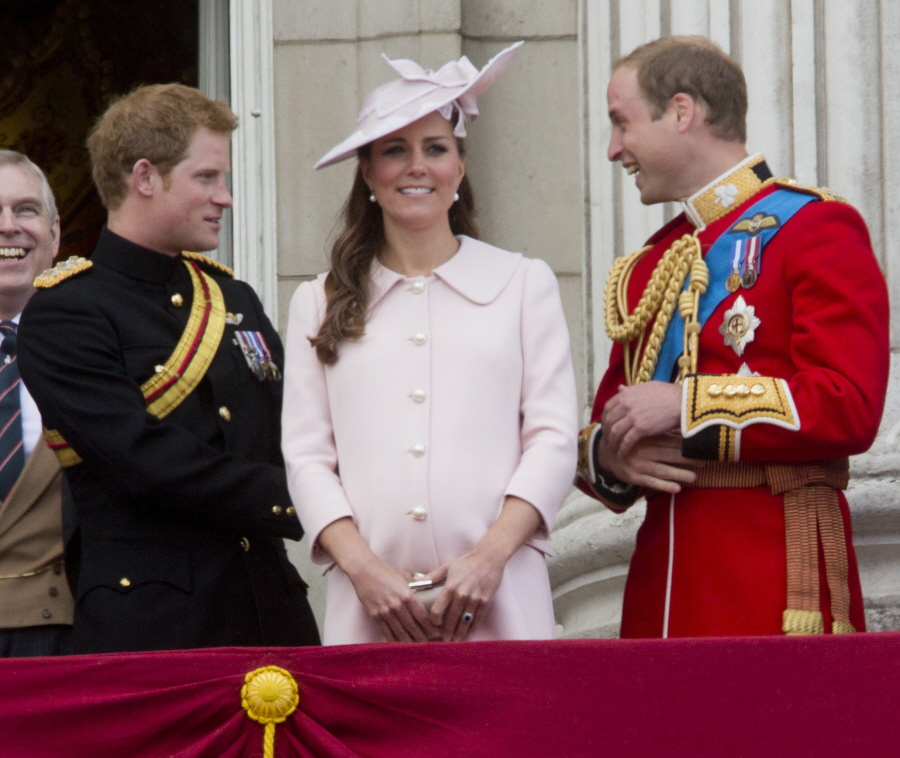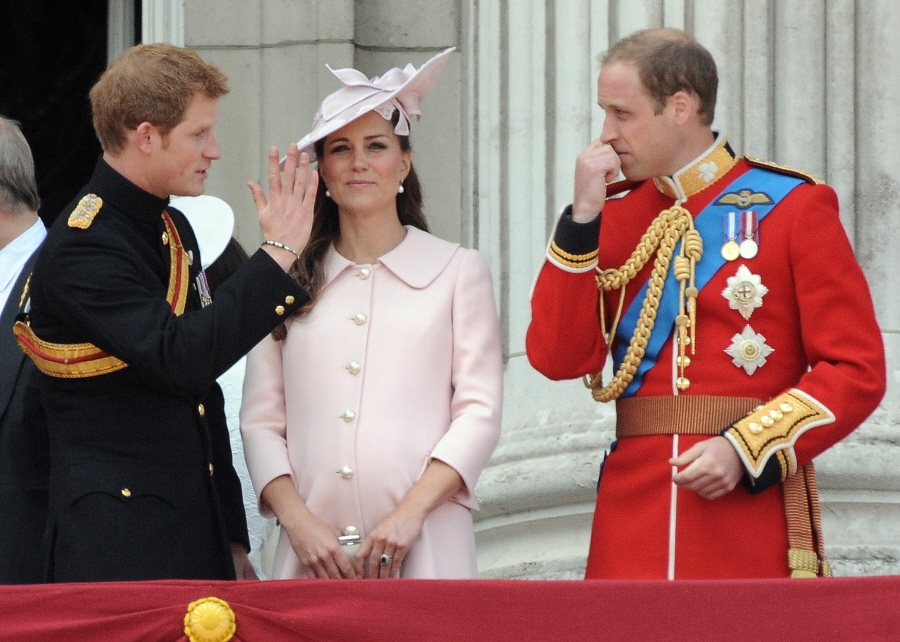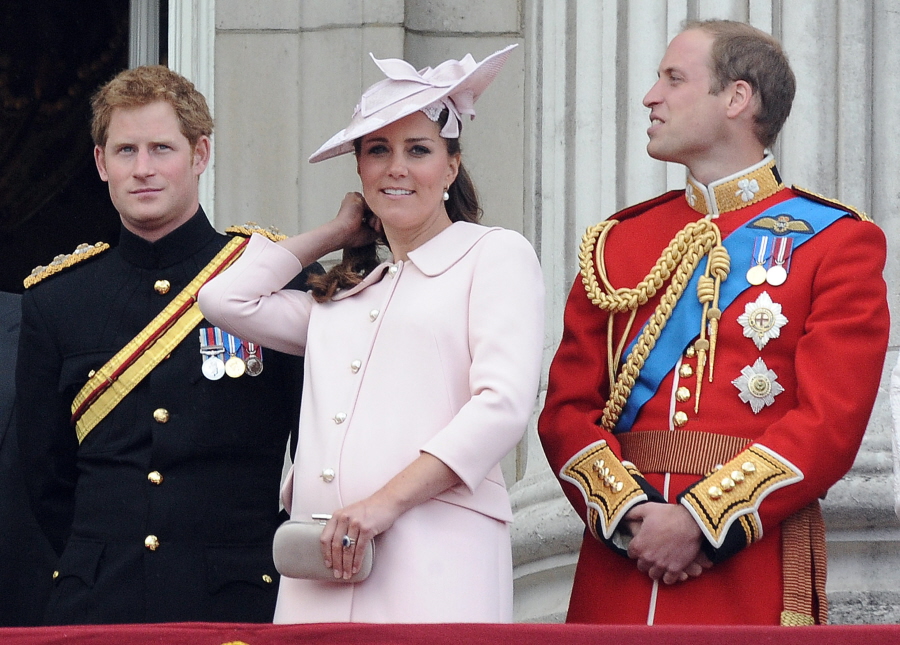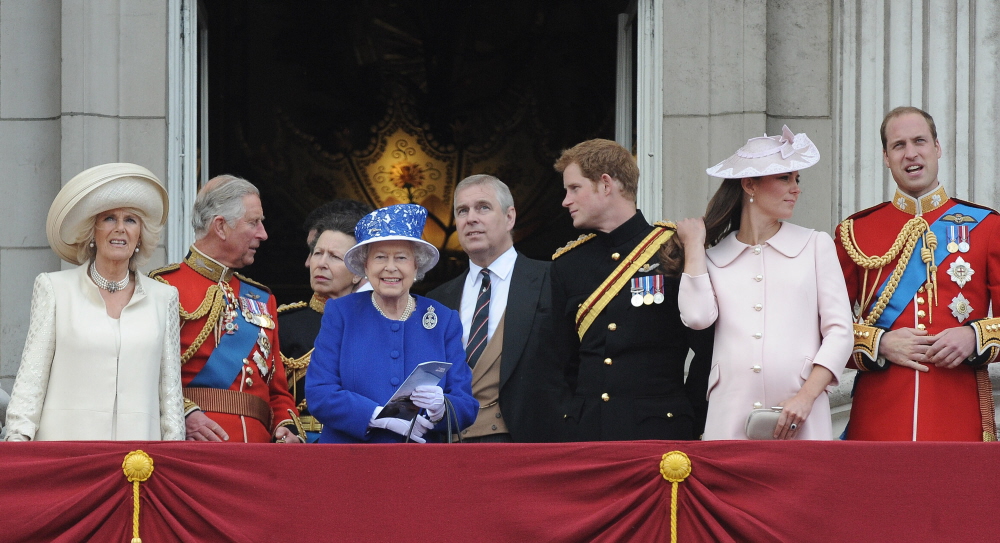 Photos courtesy of Fame/Flynet.