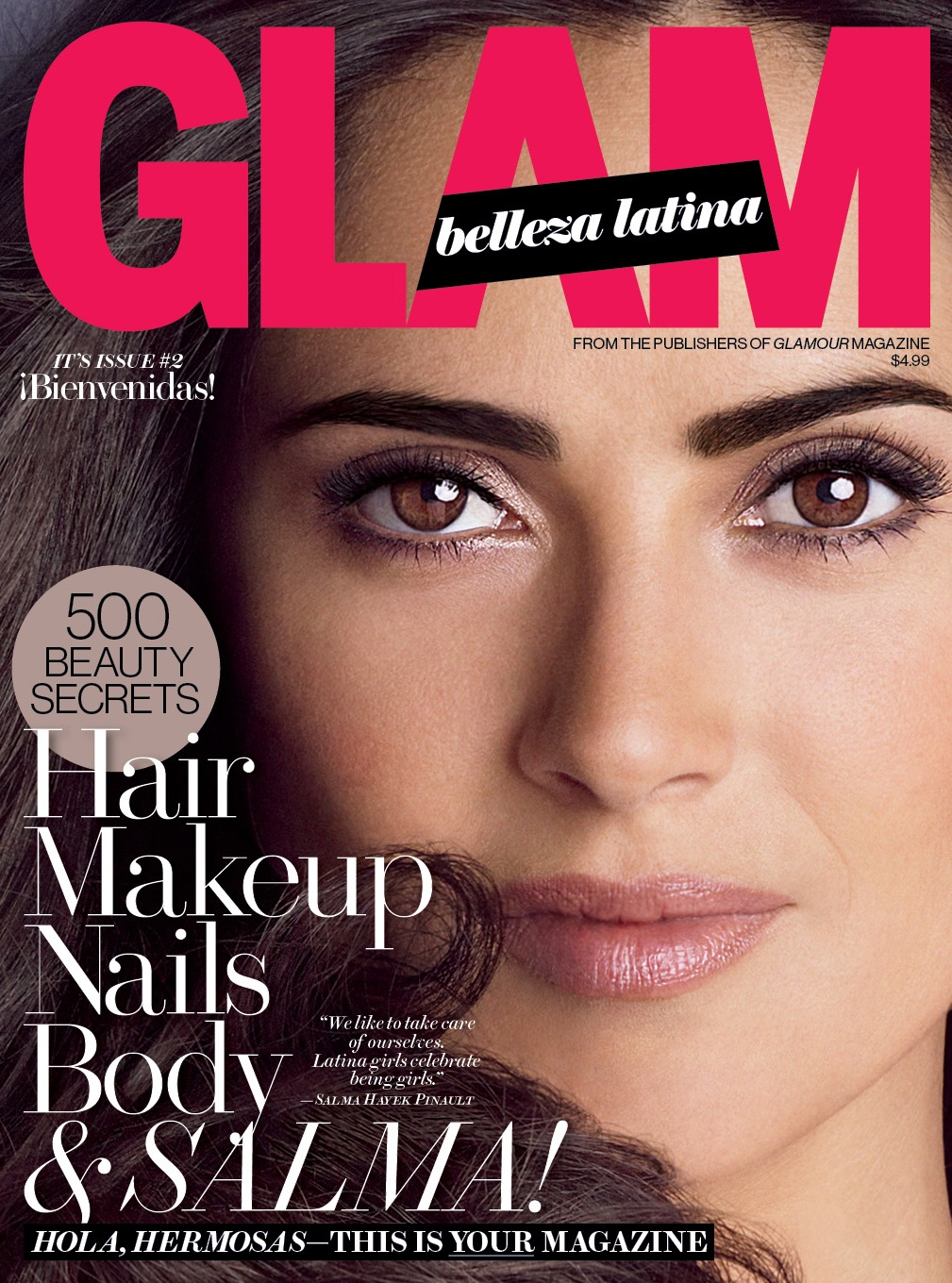 Don't get me wrong, I like a good close-up photo as much as the next person, but did Glamour Mag have to photograph Salma Hayek THIS close? I can see her eyebrow's soul. This isn't actually the old-fashioned Glamour Mag, though, this is the magazine's new supplemental magazine for Latinas, called Glam Belleza Latina. Salma talks about her new favorite subject, herself, her beauty and her body. I remember when she had interesting things to say about life and art and feminism. Now she just talks about her body and her beauty endlessly in interviews.
Salma Hayek loves her daughter, but she wasn't exactly basking in the glow of pregnancy before Valentina's September 2007 birth. Recalling the experience in a new interview with Glamour magazine's Glam Belleza Latina, the 46-year-old Mexican-American stunner says putting 50 pounds on her petite frame changed her self-perception and — initially, at least — not for the better. Ultimately, though, it made her more forgiving of her flaws.

"I gained so much weight, I got an opportunity to see myself completely disfigured in many different ways — for a very good reason — and I don't regret it for a second," she tells the mag. "That's when I started appreciating my body. The things that I used to criticize, they were not that bad after all."

That kind of self-assurance doesn't come easy, Hayek says, especially given the pressure women are under these days.

"We've got to fight for our confidence every day in modern life because we live in a society that is very harsh to women," she explains. "You have to be smart and successful and a good mother and beautiful and young and skinny forever."

Talk about impossible expectations. Fortunately, Hayek's own definition of living well is considerably less demanding.

"Success is happiness," the actress tells Glam Belleza Latina. "If you've found the right companion for life, a good relationship with loved ones, if you are healthy — my God, you are immensely successful."

By those standards, Hayek is a smash. Married to Francois-Henri Pinault since 2009, she's happier now than she's ever been.

"I believe that change keeps you young. I'm a late bloomer; I always have been," she says. "A lot of women think that this is the [age] when you start getting depressed. To that I say, 'No, no, no, no, no!' I'm having the best time of my life."
Is it really acceptable to refer to pregnant women as "disfigured"? Imagine that coming out of a man's mouth: "That woman has been disfigured by pregnancy and her pregnant weight gain!" He would be blasted, and for good reason. Plus, it just sounds like a really basic lesson that Salma learned – be happy for what you have, because it could be gone tomorrow. Most of us learn that lesson in our late teens and early 20s. Salma learned it when she was "disfigured" by pregnancy when she was 41.
As for her definition of success… sure. But what about those people who didn't find the "right companion"? I guess they are unsuccessful people.
Here are some old photos of Salma during her "disfigured" pregnancy in 2007: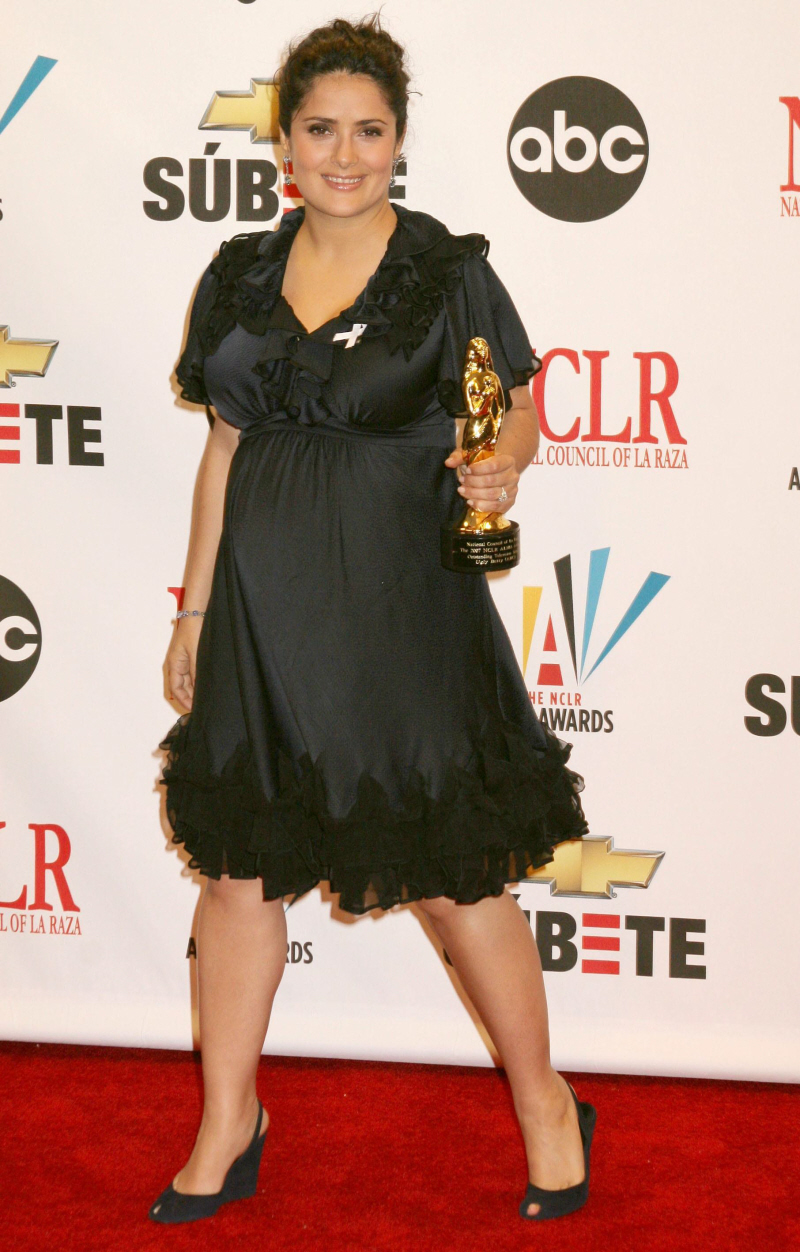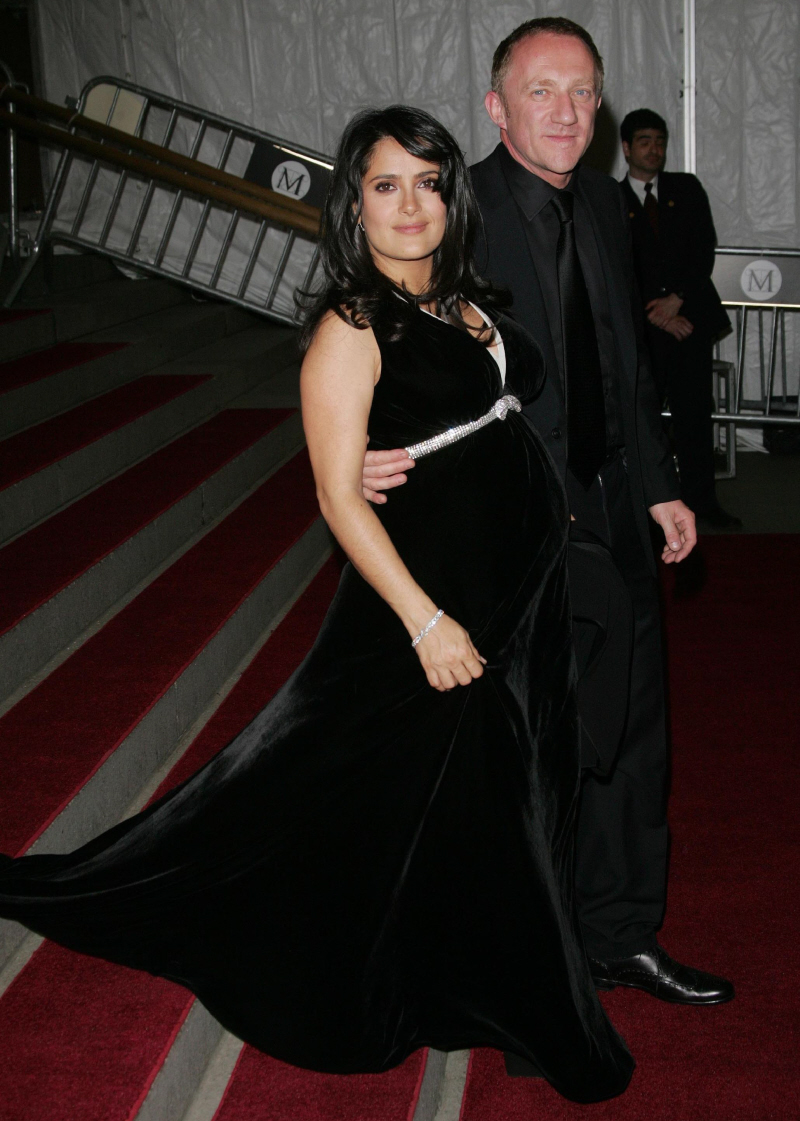 Photos courtesy of WENN.