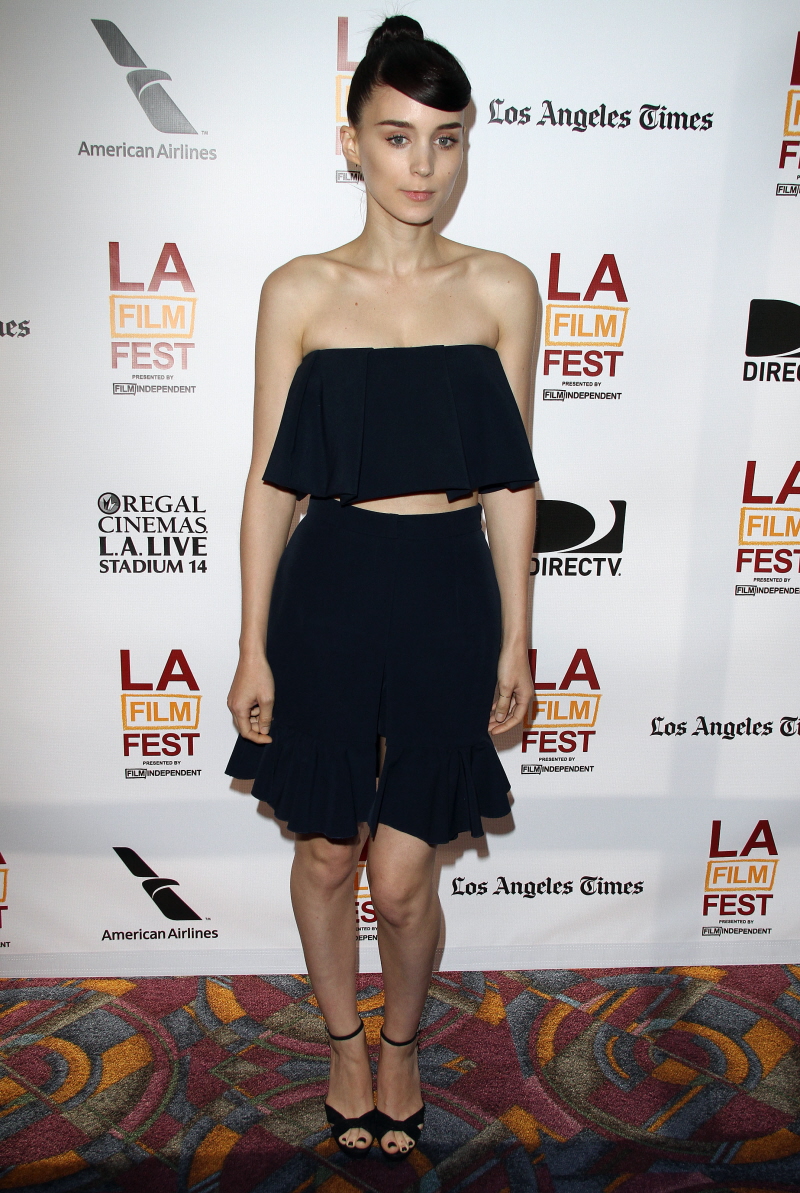 I'm sorry, I just became enchanted with these photos of Rooney Mara and Casey Affleck in LA over the weekend. They attended the LA Film Festival premiere of their film Ain't Them Bodies Saints on Saturday. Rooney wore an ensemble (these are separates) by JW Anderson. I'm surprised she's not wearing Calvin Klein, since she was just named CK's newest Aloof-Face. I'm actually kind of shocked to see Rooney is something so… revealing? So fluttery and feminine and kind of hippie-ish too. I always think of her style as "try-hard modernist" and "aloof avant-garde" – lots of structured clothes, nothing too "pretty". But this is so different. What's up?
But really, look at her hair! I feel bad for her because I think she had to do some crazy things to her hair for The Girl With the Dragon Tattoo, and she's still dealing with hair issues because of it. Either that or she just has no idea what to do with her hair and she thinks giving herself a faux-mushroom-cap hair style is the height of style. By the way, I think my favorite photo is where Casey and Rooney are trying to do a squint-off with the cameras. They're both trying so hard to look hardcore. HA.
Ain't Them Bodies Saints is set in the 1970s, and Casey plays an outlaw escaping through Texas, trying to reunite with his wife, played by Rooney. It's sort of brilliant to put Rooney and Casey together in a film, because they are two actors who go out of their way to sulk through promotional duties, both are impossibly pretentious and self-obsessed and both are known for biting the proverbial hand that feeds them. If you'd like to read something really funny, you should skim this Grantland interview with both Casey and Rooney during the Cannes Film Festival. It's really funny for all of the wrong reasons.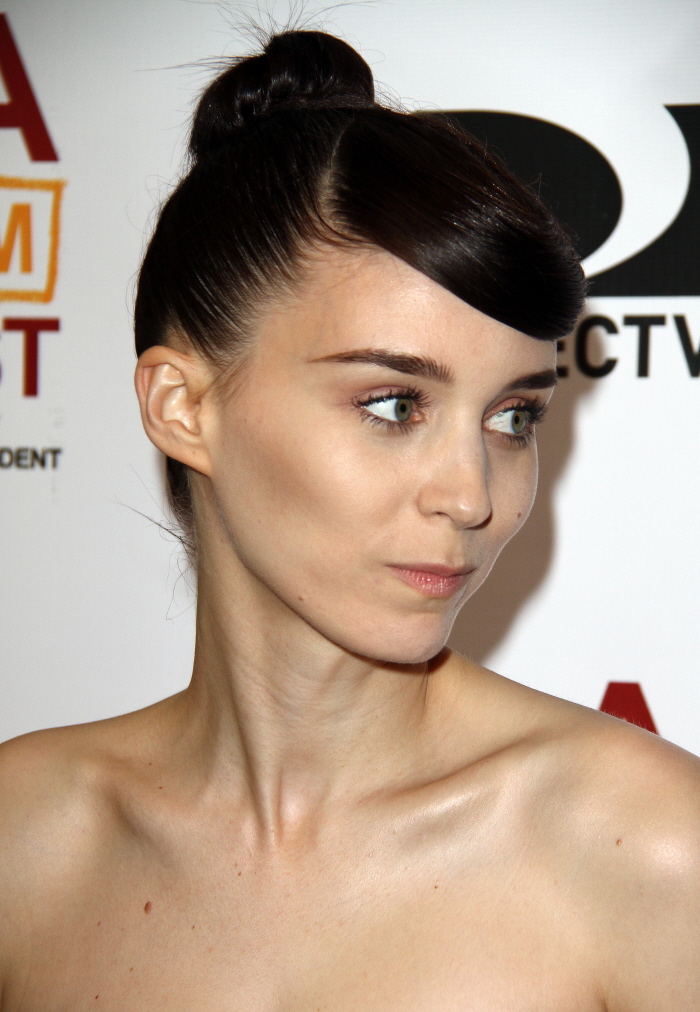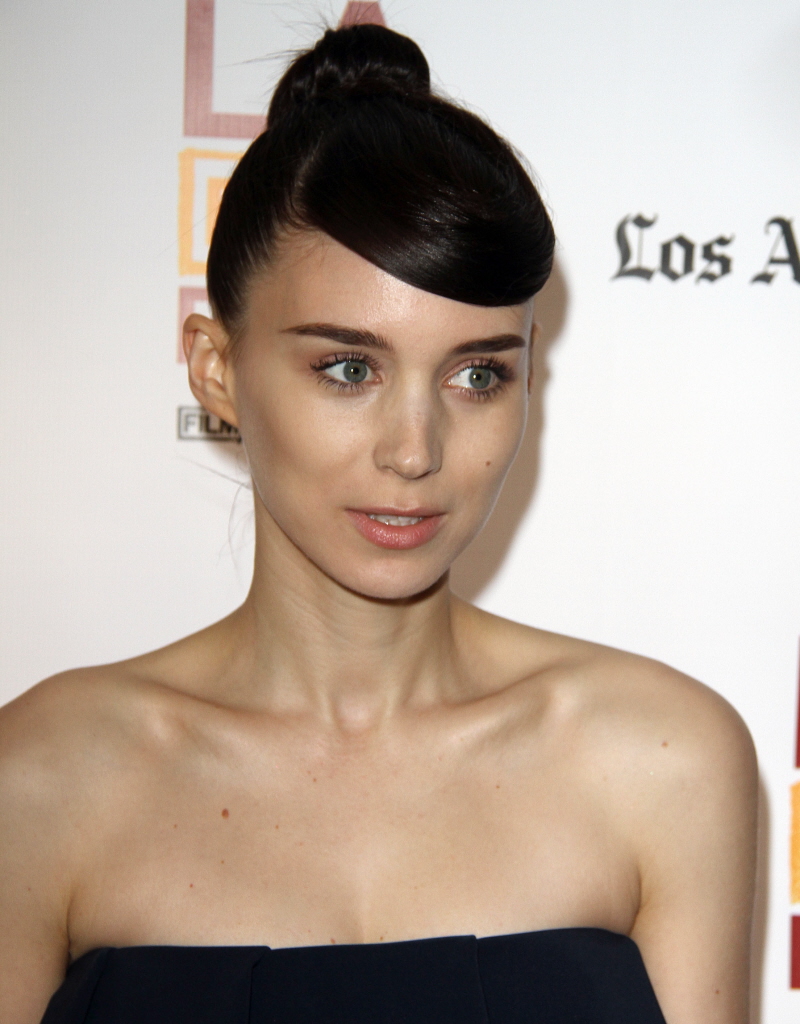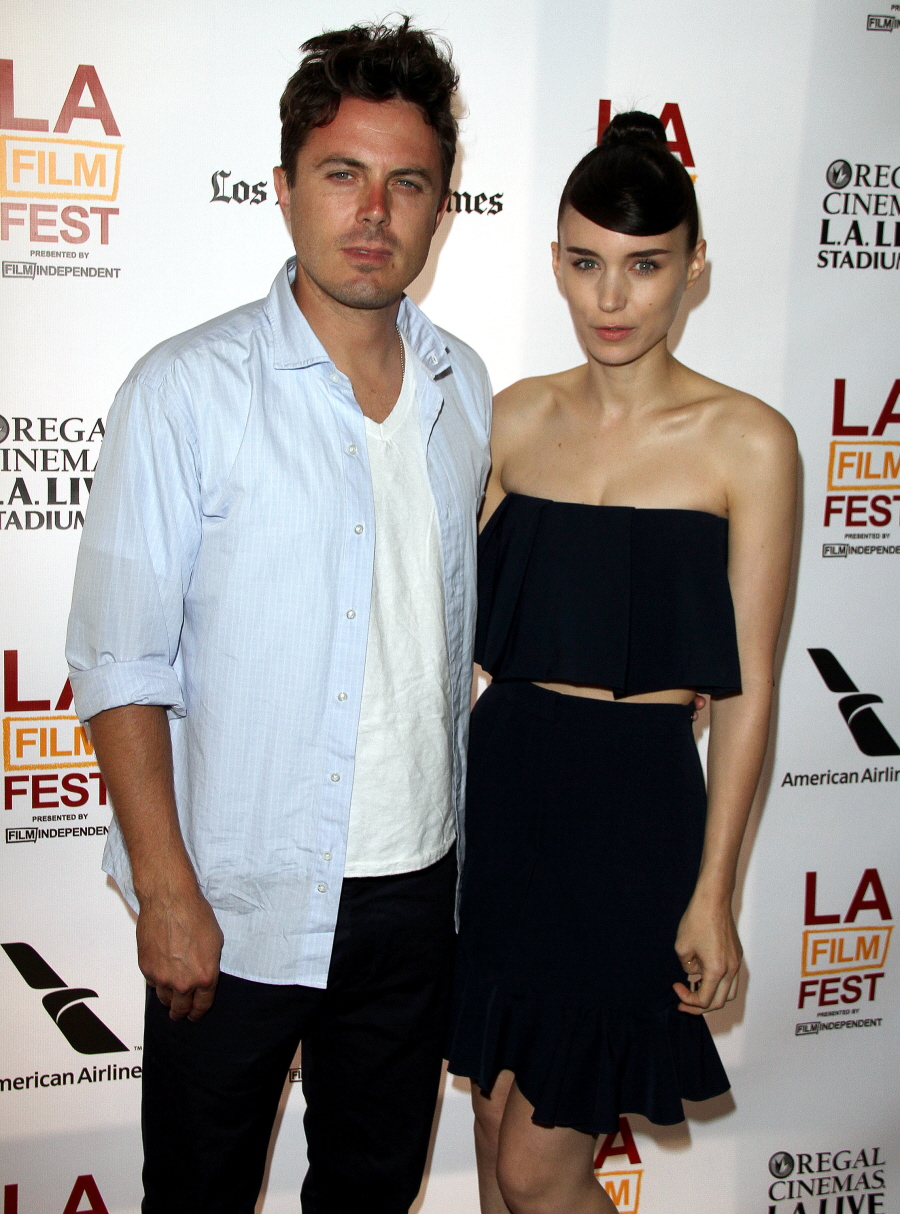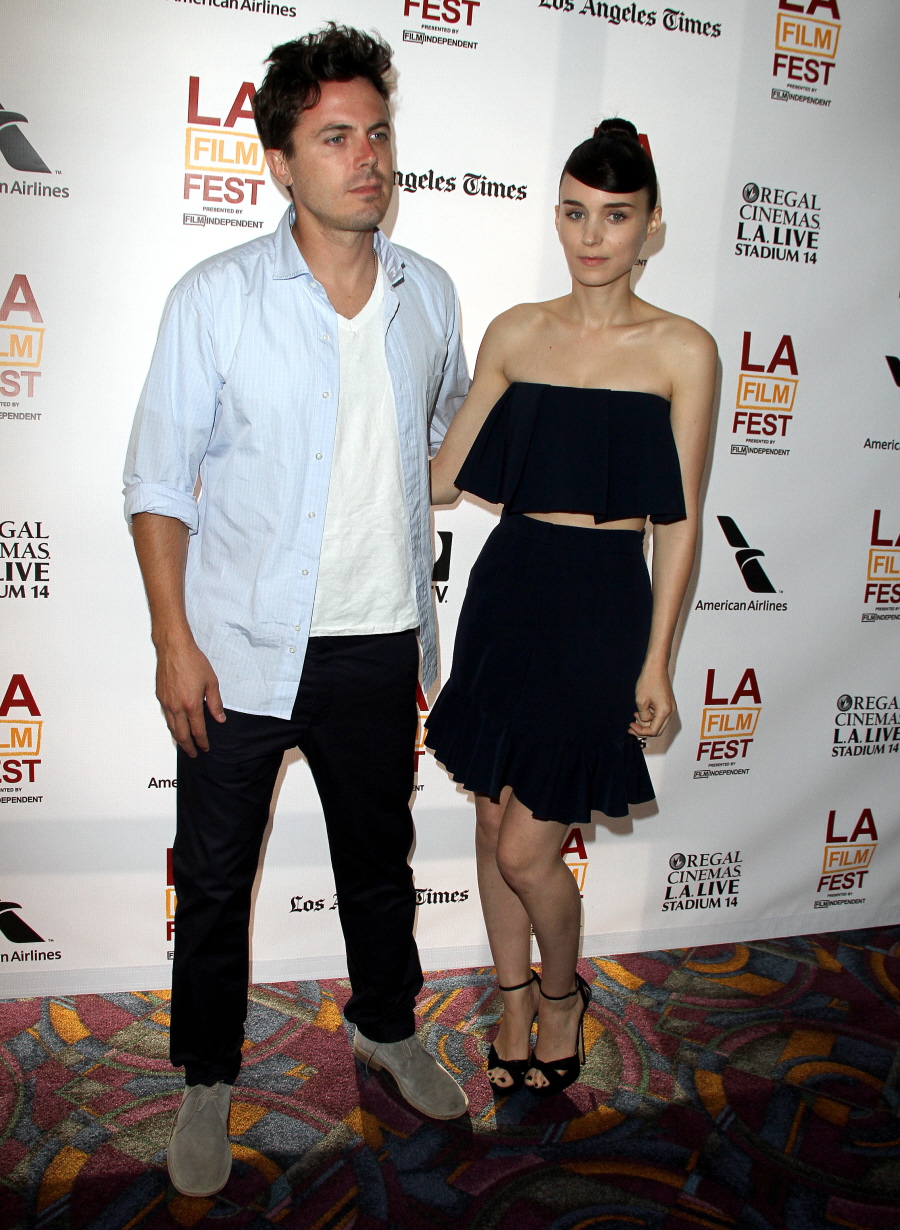 Photos courtesy of Fame/Flynet.