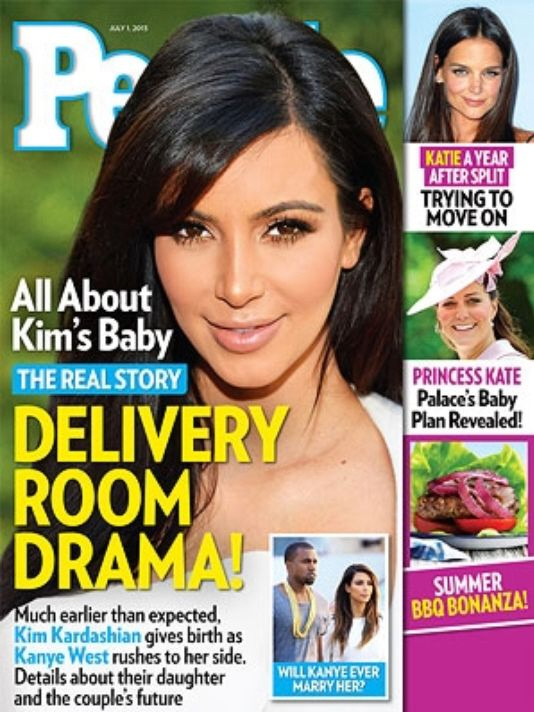 Kim Kardashian took the cover of this week's People Mag. I was actually half-expecting to see the first baby photos this quickly, which is why I kept refreshing the People main page. Alas, People Mag didn't get exclusive photos, nor did they get an exclusive on the name. I'm really surprised we haven't gotten a confirmation on the name by now, but it's looking like Kaidence Donda West might be on-target. The Mirror reports that a nurse at Cedar-Sinai might have leaked the "Kaidence" name. But! People Mag did got some other interesting exclusives, like details about how Kim went into premature labor:
Leave it to a Kardashian girl to make a dramatic entrance! That's exactly what happened when Kim Kardashian, 32, delivered a daughter roughly three weeks early.

With exclusive interviews with members of the couple's innermost circle, this week's PEOPLE cover story looks inside the emotional, harrowing night Kardashian and her boyfriend of 16 months, Kanye West, 36, spent at Cedars-Sinai Medical Center in Los Angeles awaiting the birth of their firstborn.

Admitted June 14 due to complications, Kardashian – whom sources confirm was about 37 weeks pregnant – went into premature labor.

West, meanwhile, who'd returned from promoting his new album Yeezus in Europe just hours before, rushed to her side.

The Keeping Up with the Kardashians star was experiencing severe swelling, which can be a sign of the potentially dangerous condition called preeclampsia. Although it hasn't been confirmed whether or not Kim was suffering from preeclampsia, which is pregnancy-induced high blood pressure, the condition can be potentially dangerous. Left untreated, preeclampsia can lead to a stroke. The only cure for the dangerous condition is to deliver the baby early.

By the next day, Kardashian had given birth to a girl, "the prettiest, tiniest thing with a full head of straight, dark hair, a cute little nose and Kim's lips," says one of several close friends who visited her over the weekend. "She's already smiling!"
Though she's been spending time in an incubator to regulate her body temperature, a standard course of treatment for premature babies, Baby K – whose parents have nearly decided on a name – is "doing very well," says a hospital source.

Although the pregnancy complications would have been emotionally taxing on anyone, those closest to her reveal how well Kim handled the high stress.

"I don't think she was scared. She was just ready," one of Kim's friends told People magazine.

"This was a lot to go through," pal Robin Antin said. "I'm sure she was exhausted, but she handled it like a pro."

As for West and Kardashian, who'd been dogged by rumors about their relationship in the months leading up to the birth, the new parents are over the moon.
[From People & Hollywood Life]
Many of you thought she might have preeclampsia too, especially with the way she was swelling up in the last month of her pregnancy. While I'm curious about the birth details and whether or not her labor was induced, it's her business and she doesn't have to share it if she doesn't want to. All I ask is that she not flat-out lie about it (which she's been known to do about personal issues). And the whole "now she's saying she was three weeks early" sounds a lot more realistic than "she was five weeks early". She was due in July, and I think the baby came early, but not THAT early.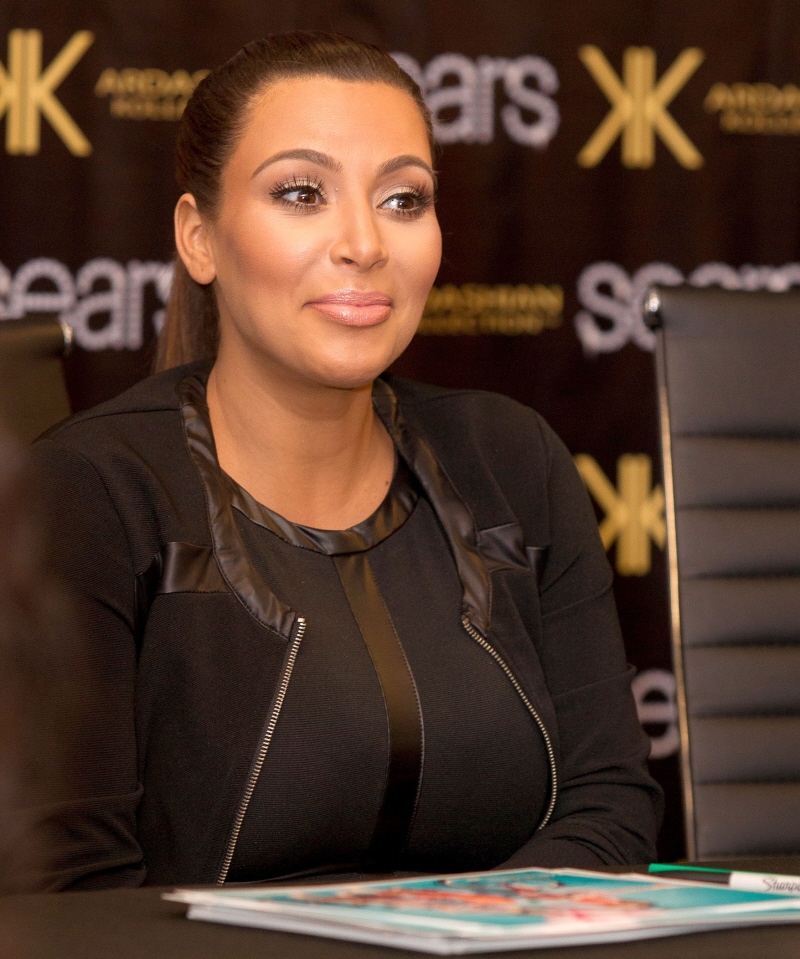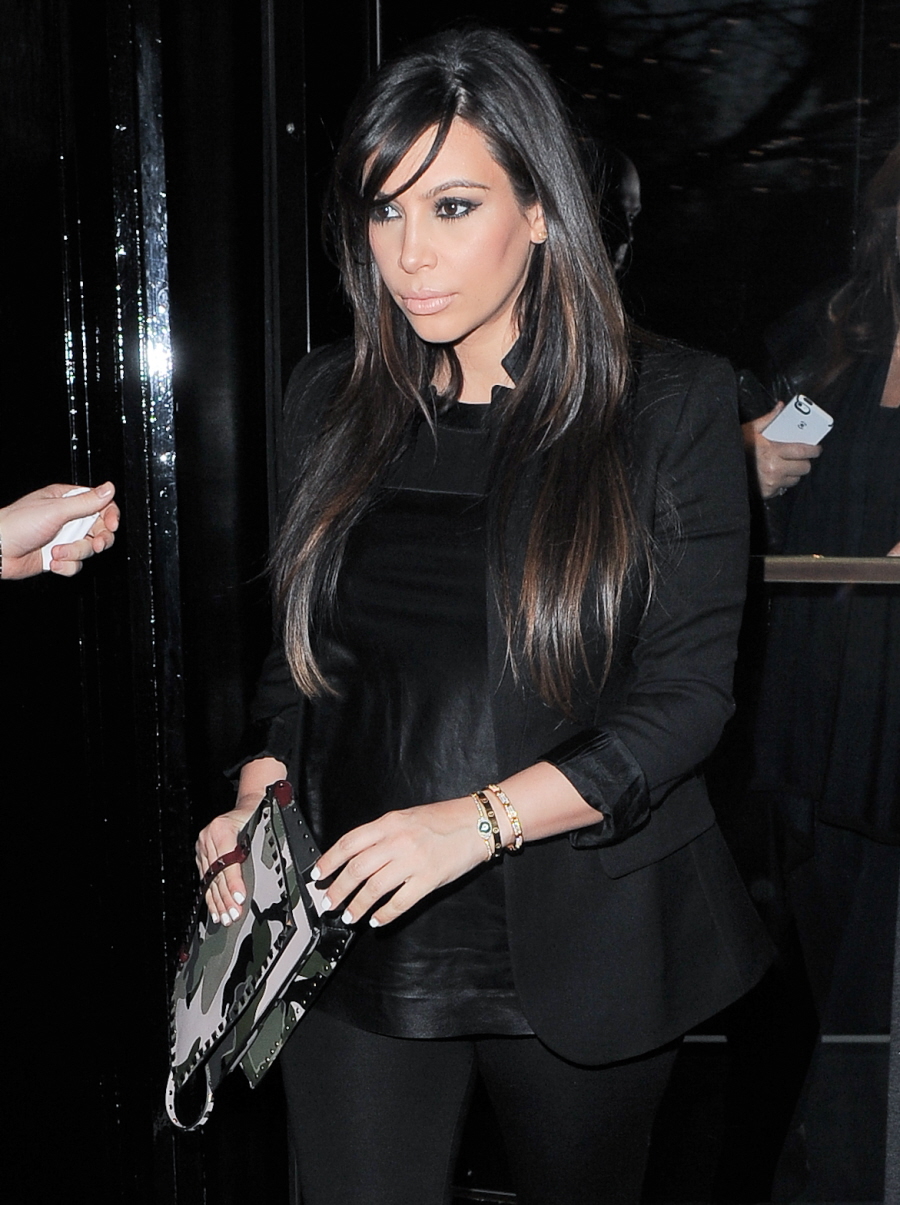 Cover courtesy of People, additional photos by WENN.