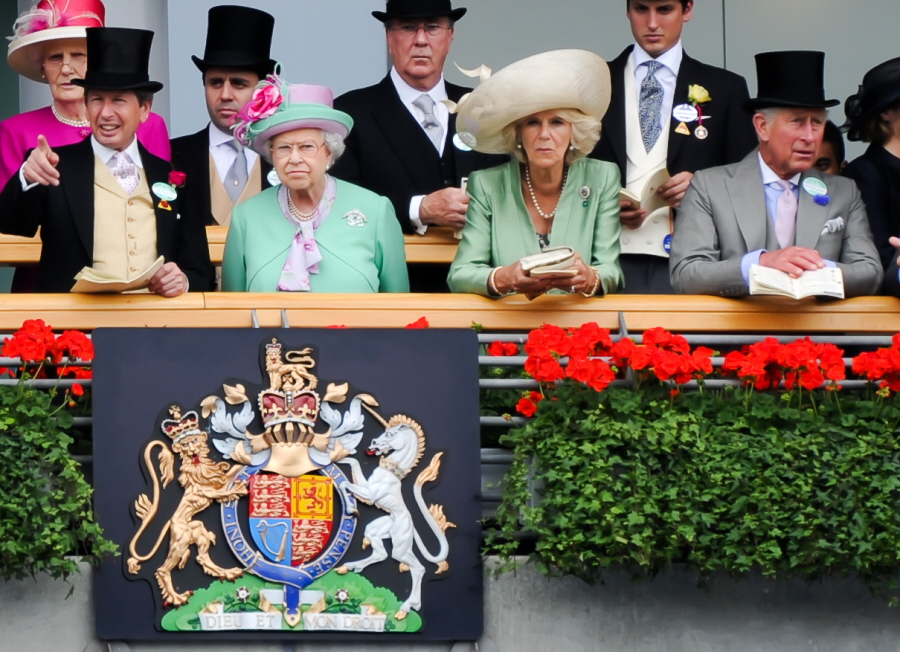 These are some assorted photos from Day 1 and Day 2 of the Royal Ascot. I've been looking at the photos for the past few days and I just decided to pull the trigger on writing about all of the crazy, fabulous hats because who knows? Some of you may enjoy them as much as me. Queen Elizabeth, Prince Charles and Duchess Camilla have been at Ascot for both days. There's a Lord Dalmeny in one of the photos, and Aishwarya Rai came on the first day and she wore a charming little hat/fascinator. Also pictured: the Countess of Wessex, and Princesses Beatrice and Eugenie.
I hate to admit it, but everything's coming up roses for Camilla these days, right? She's more accepted within the royal family than ever before. She gets to sit next to the Queen at Royal Ascot. She gets to wear a rather stunning green coat dress and a giant hat that looks like a satellite dish and somehow, she pulls it off. My theory is that the Queen tries not to like Camilla, but the Queen can't help it – they get along really well. Camilla is horsey and compliant, she's supposed to be funny and down-to-earth once you get to know her, and I can see how Camilla and the Queen would get along really well.
Also: Beatrice and Eugenie have been showing up for lots of public events lately. It feels like they're trying to compete (on some level) with Duchess Kate. While they are blood princesses and they always will be, they will never win the PR battle against Kate. Ever.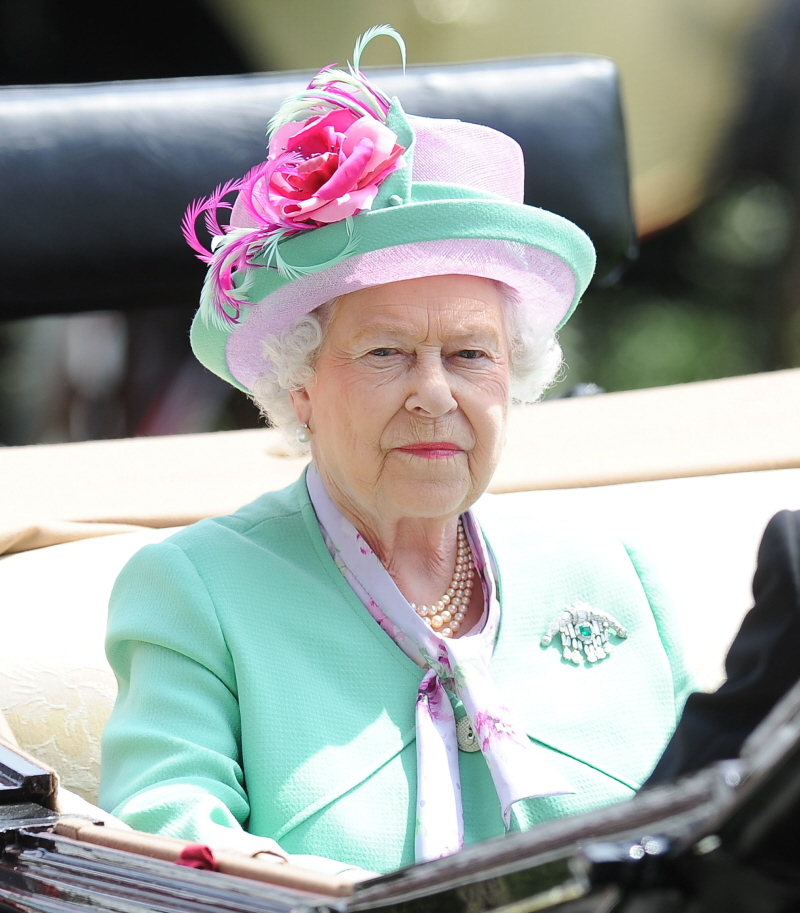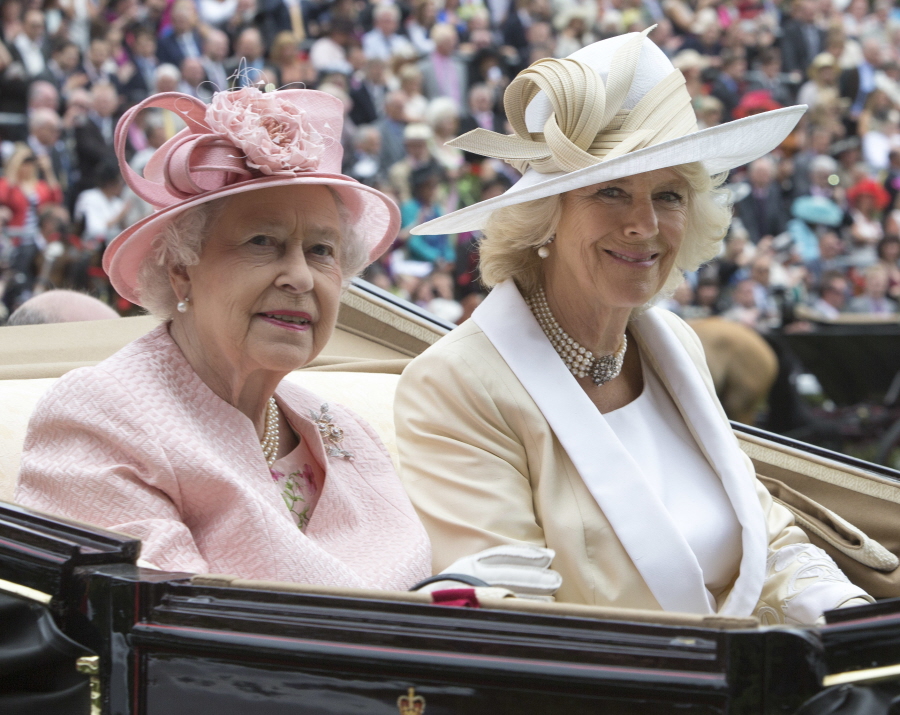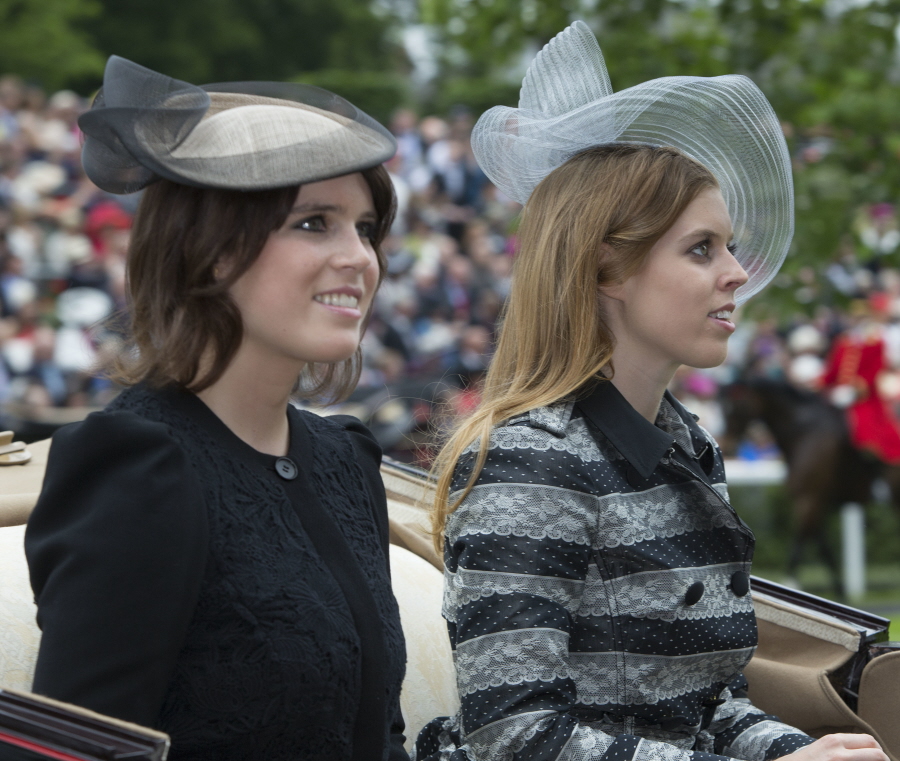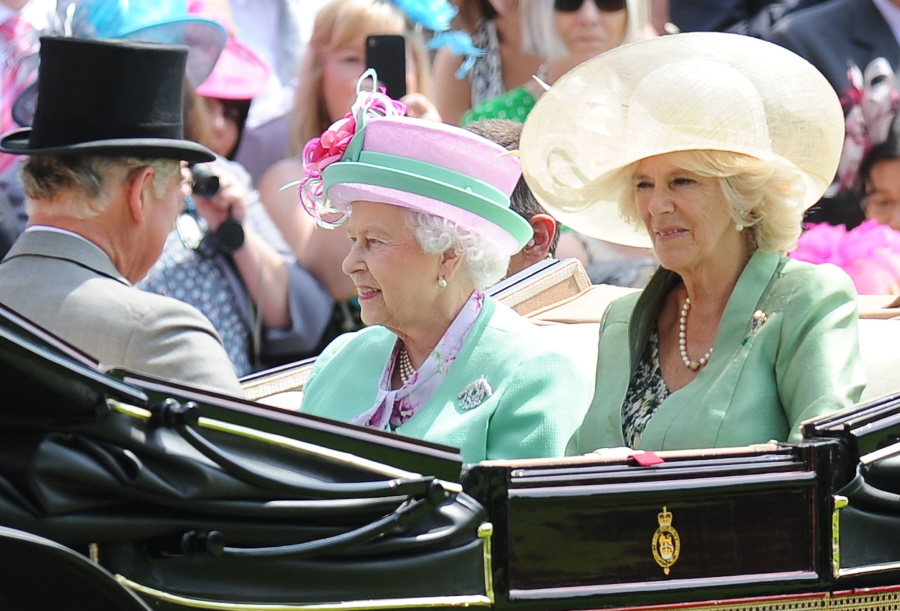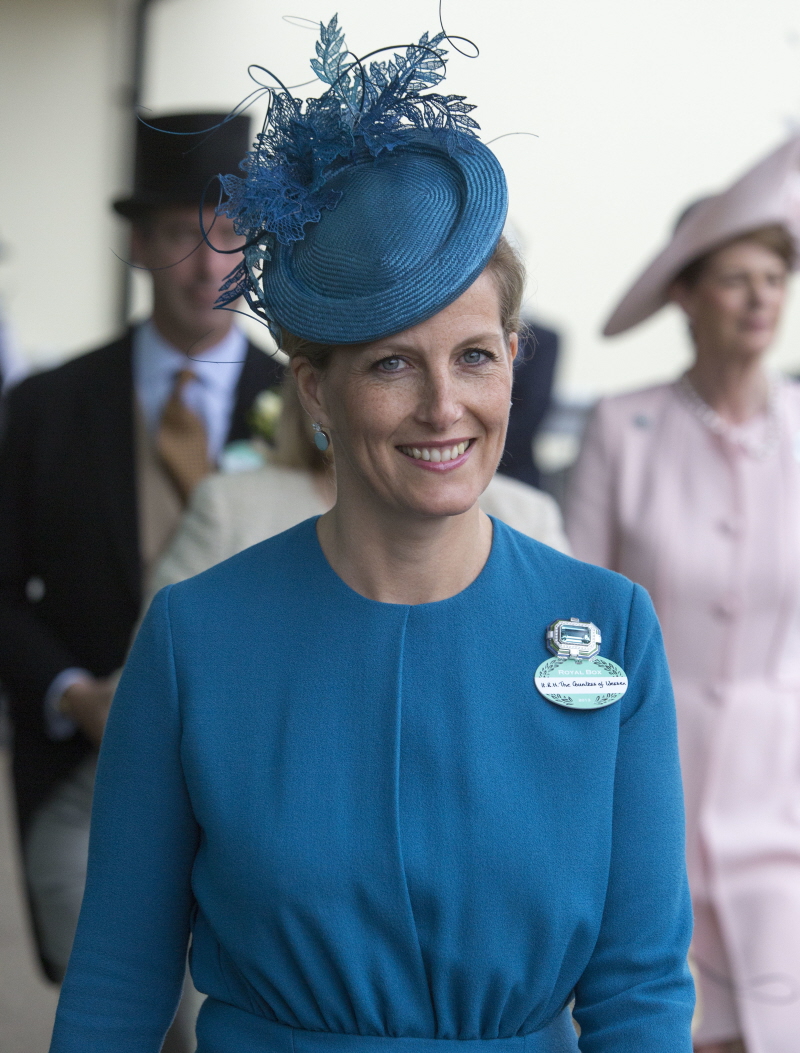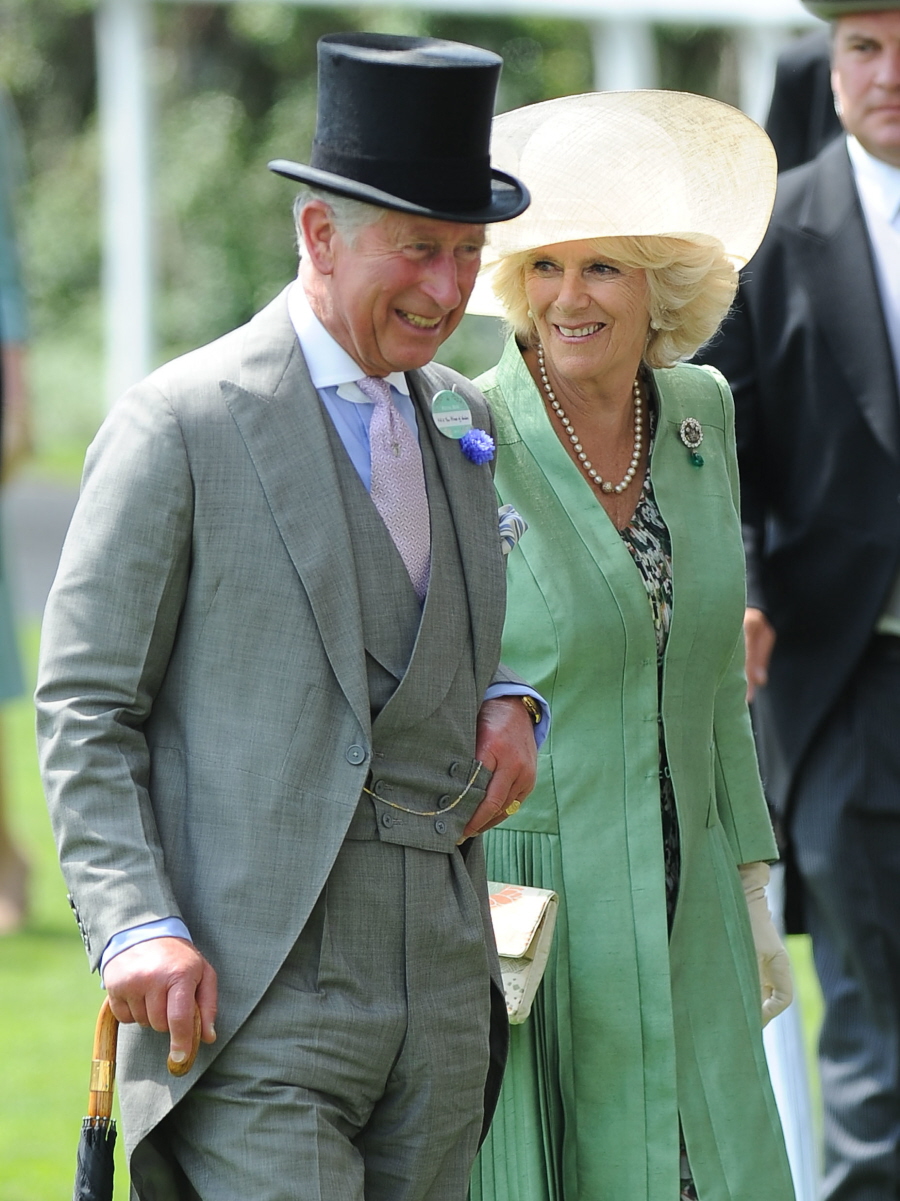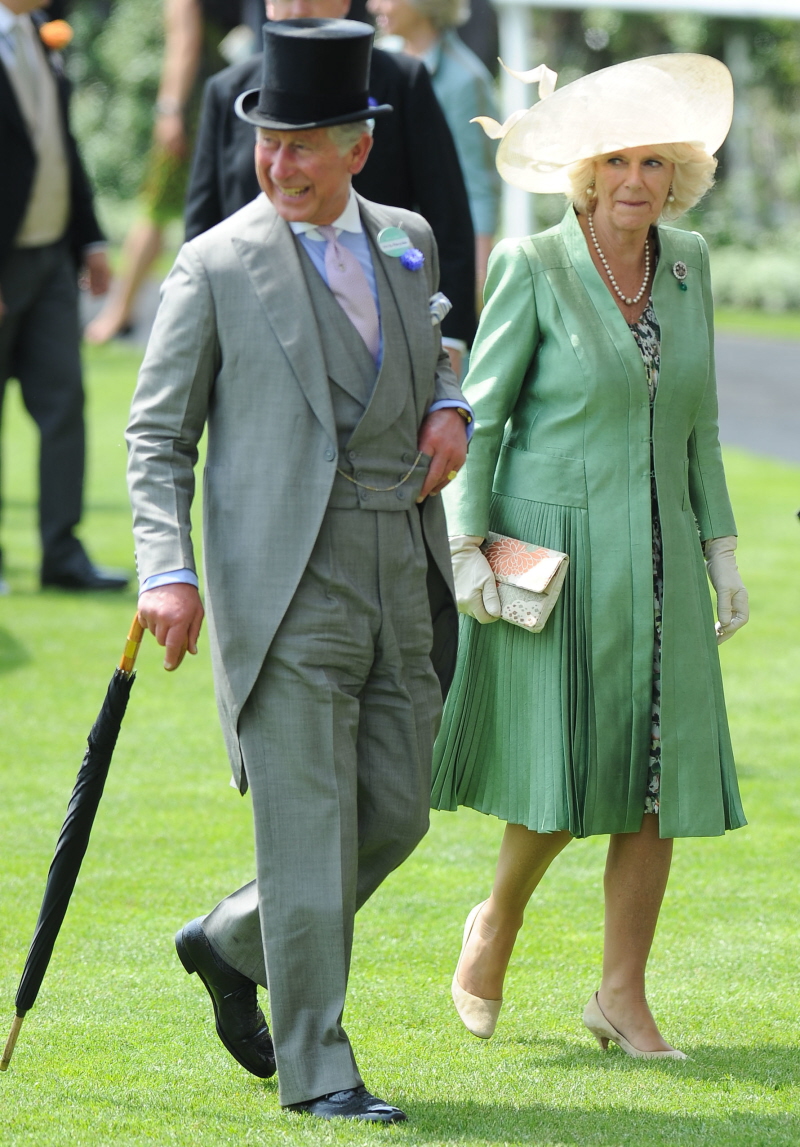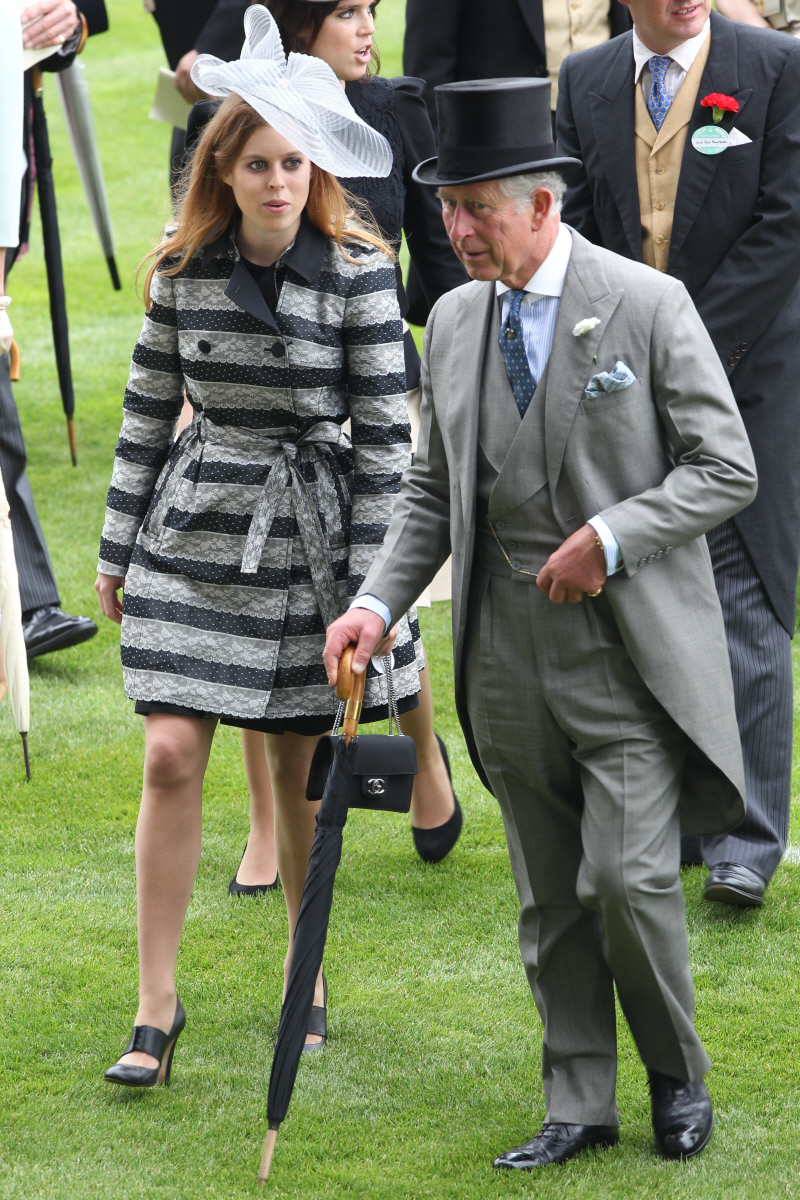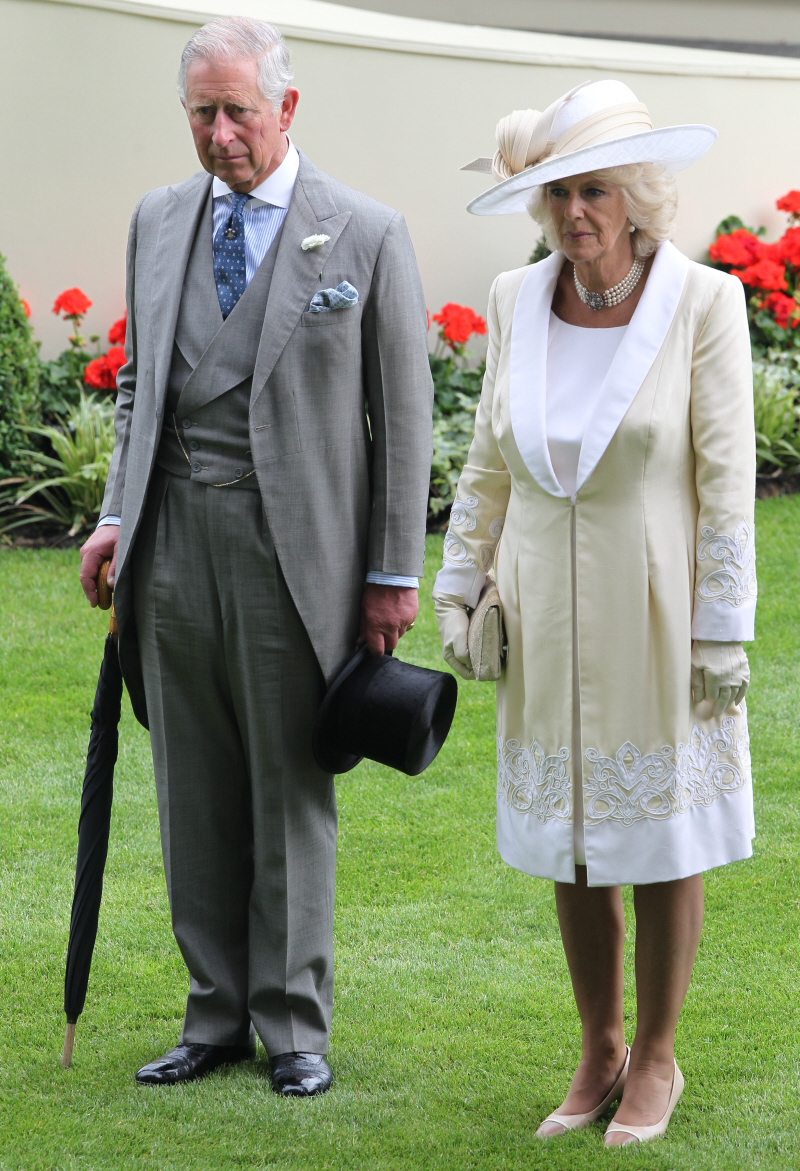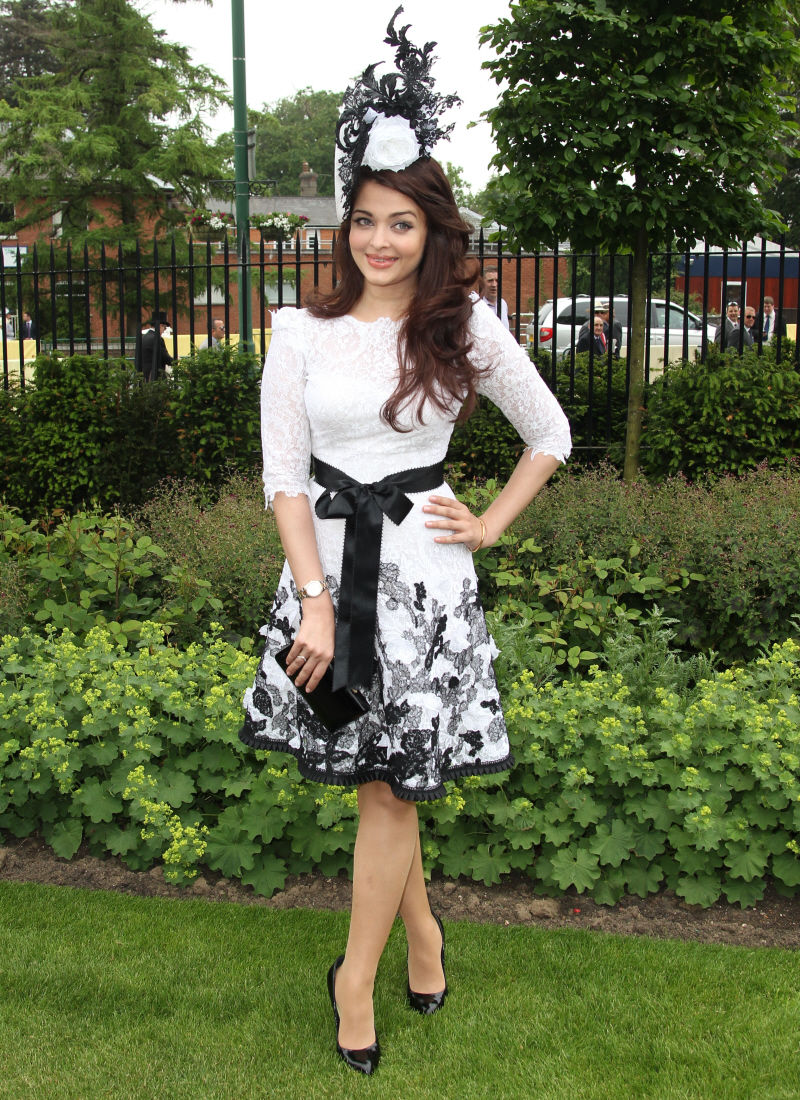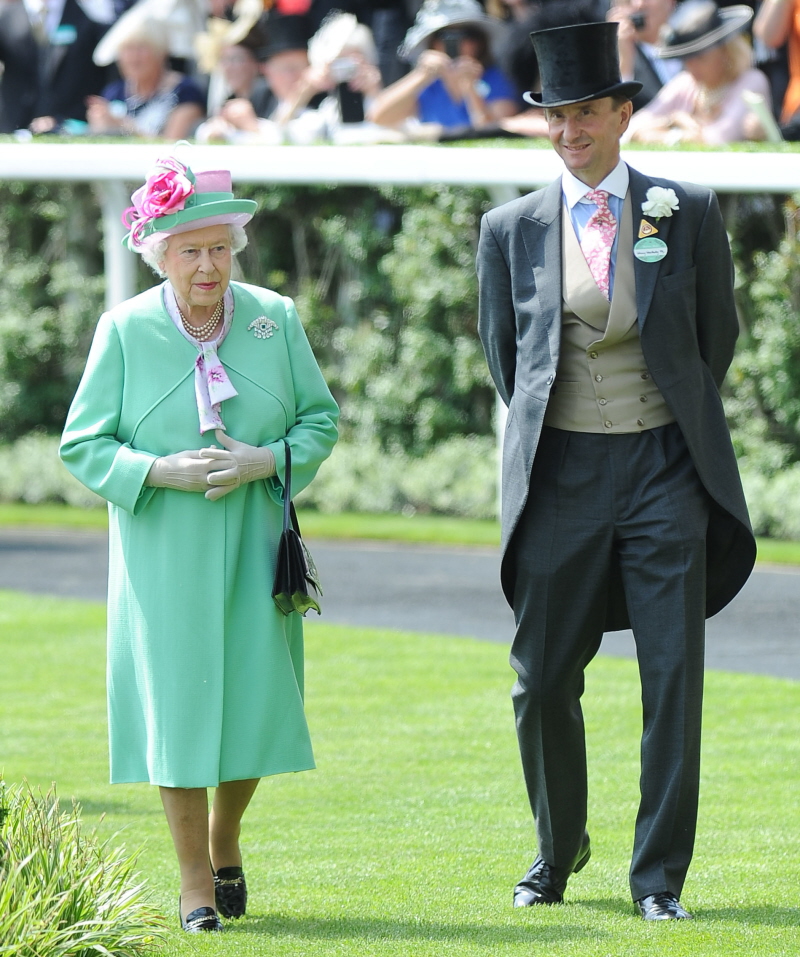 Photos courtesy of WENN.