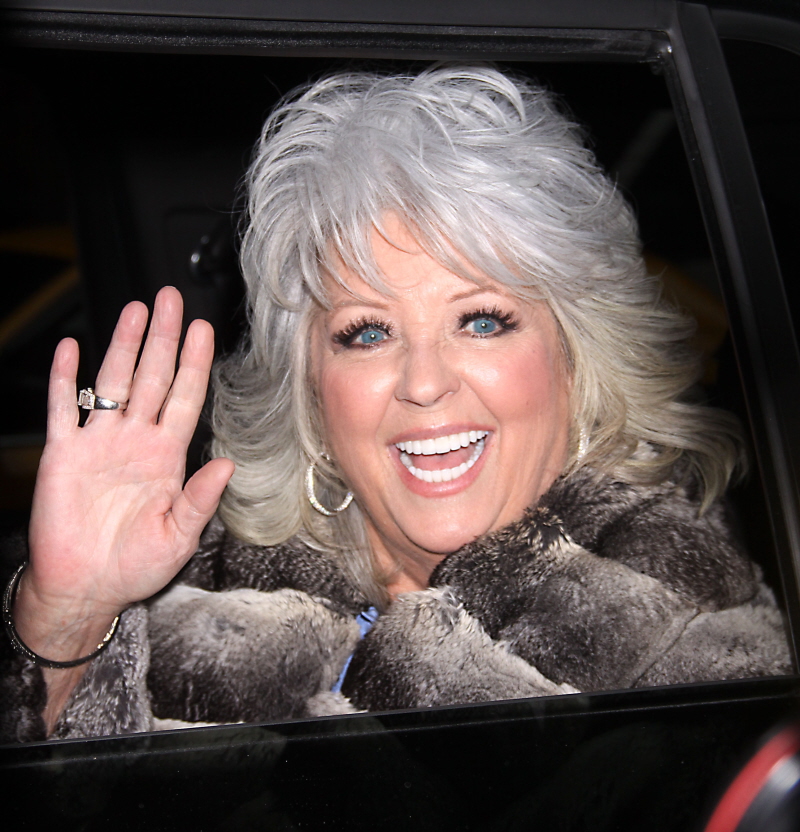 Just hours after Paula Deen abruptly pulled out of a live Today Show appearance on Friday (claiming "exhaustion"), she was flat-out fired from the Food Network. This is starting to get epic! A spokesperson for the Food Network released a statement Friday: "Food Network will not renew Paula Deen's contract when it expires at the end of this month." I mean… I guess that was the obvious choice, to fire her and cut their ties completely. While the racist stuff offends me, I'm also kind of offended by Paula's bad crisis management. She's an empire (a butter-soaked empire) and you would expect her to get better advice on how to conduct herself. Canceling the interview was a mistake. Putting yourself in a position to be abruptly fired was a mistake. And then to top it all off, Paula issued a statement about getting fired!
Embattled celebrity cook Paula Deen issued a statement thanking the Food Network for 11 "great years" less than 24 hours after the cable channel announced it was dropping its longtime star following her admission that she used a racial slur in the past.

"I have had the pleasure of being allowed into so many homes across the country and meeting people who have shared with me the most touching and personal stories," Deen, 66, said in a statement released to CNN Friday night. "This would not have been possible without the Food Network. Thank you again. Love and best dishes to all of ya'll."

The Food Network announced on Friday that it would not renew Deen's contract when it expires at the end of the month. The announcement comes just days after news that Deen admitted in a May deposition to using the N-word several times in her past.

For more than a decade, Deen shined as one of the biggest stars of the Food Network and earned legions of fans – and some critics – for her brand of hearty Southern cooking.

PEOPLE has learned that the Food Network's move will not affect the shows starring Deen's sons, Not My Mama's Meals with Bobby Deen on the Cooking Channel andHome for Dinner with Jamie Deen on Food Network.

On Friday, Jamie Deen Tweeted a message acknowledged the controversy without apologizing for his mom. "A heartfelt thank y'all to those who have sent love and support for mom and our family. #pray."

Paula's troubles began earlier this week after comments she made in a sworn deposition May 17th were filed in U.S. District Court on Monday. The deposition was part of a lawsuit filed by Lisa Jackson, a former manager of Uncle Bubba's Seafood and Oyster House, claiming she was sexually harassed and worked in a hostile environment filled with racial slurs and innuendo in the restaurant owned by Deen and her brother, Bubba Hiers.

When a lawyer for Jackson asked Deen whether she even used the N-word, she replied, "Yes, of course," but then added, "It's been a very long time."

The controversy gained steam later this week when she canceled a planned Today show interview with Matt Lauer scheduled for Friday. However, later in the day she issued two video apologies begging for forgiveness.

"Inappropriate, hurtful language is totally, totally unacceptable. I've made plenty of mistakes along the way, but I beg you, my children, my team, my fans, my partners – I beg for your forgiveness. Please forgive me for the mistakes that I've made."
Yes, the video apology was another mistake, because it happened in a media vacuum AND because Paula couldn't even get it together enough to release a video correctly the first time. She issued one poorly-edited video, then pulled it, then she released another, longer video. Here it is:
The content of this video is better than the first one, but the production value seems haphazard and slap-dash, like she's sitting in her manager's office and he's coaching her from behind the camera. And Paula's bad crisis management will continue if she thinks this is end, that she can just amputate the cooking-show part of her empire and the rest of her empire will hum along. True, her restaurants will probably continue to make money, but what about her endorsement deals? She's going to have to actually do interviews and speak to an actual journalist. Not Matt Lauer. Maybe Al Roker. Definitely Gayle King at CBS. Maybe do a sit-down with Oprah on OWN too. That's the only way to get through this with part of empire intact – she's going to have to do press, and she's going to have to do an apology tour. And she's going to have to sound sincere in every interview. (Also: it would be smart to go ahead and settle that civil case and tie it up with a nondisclosure agreement.)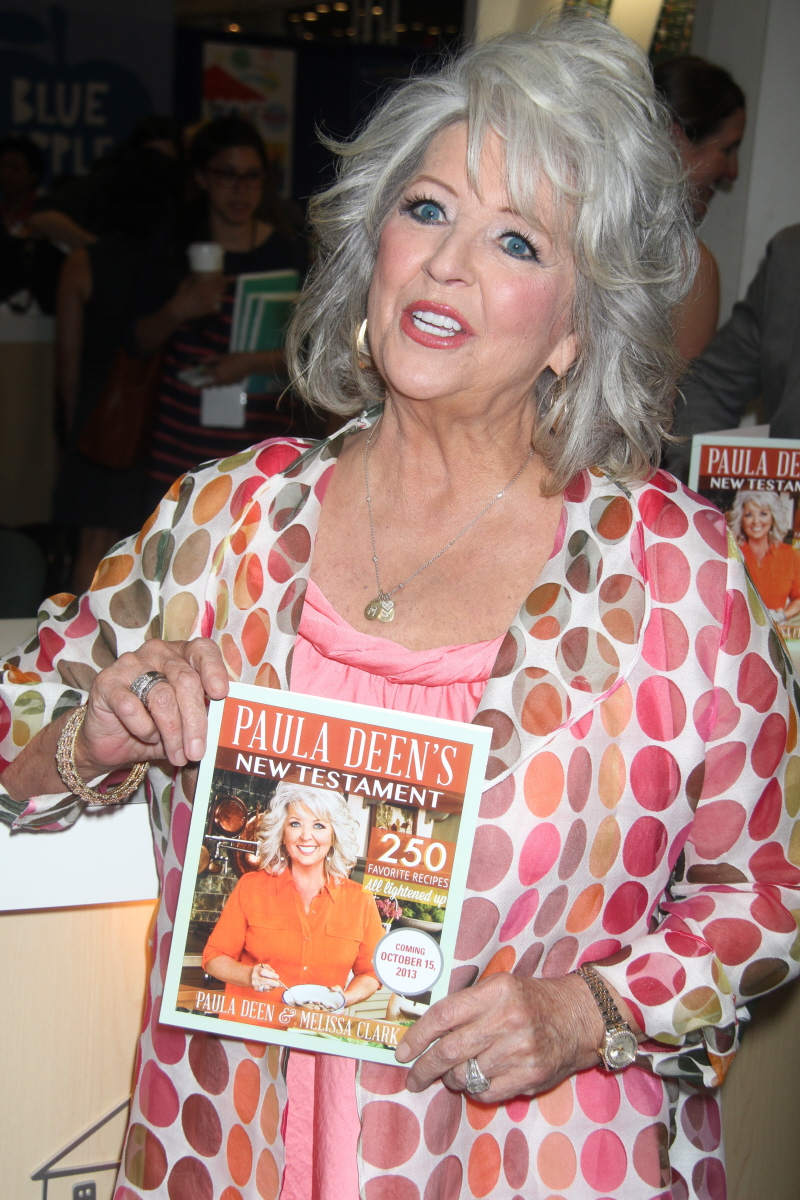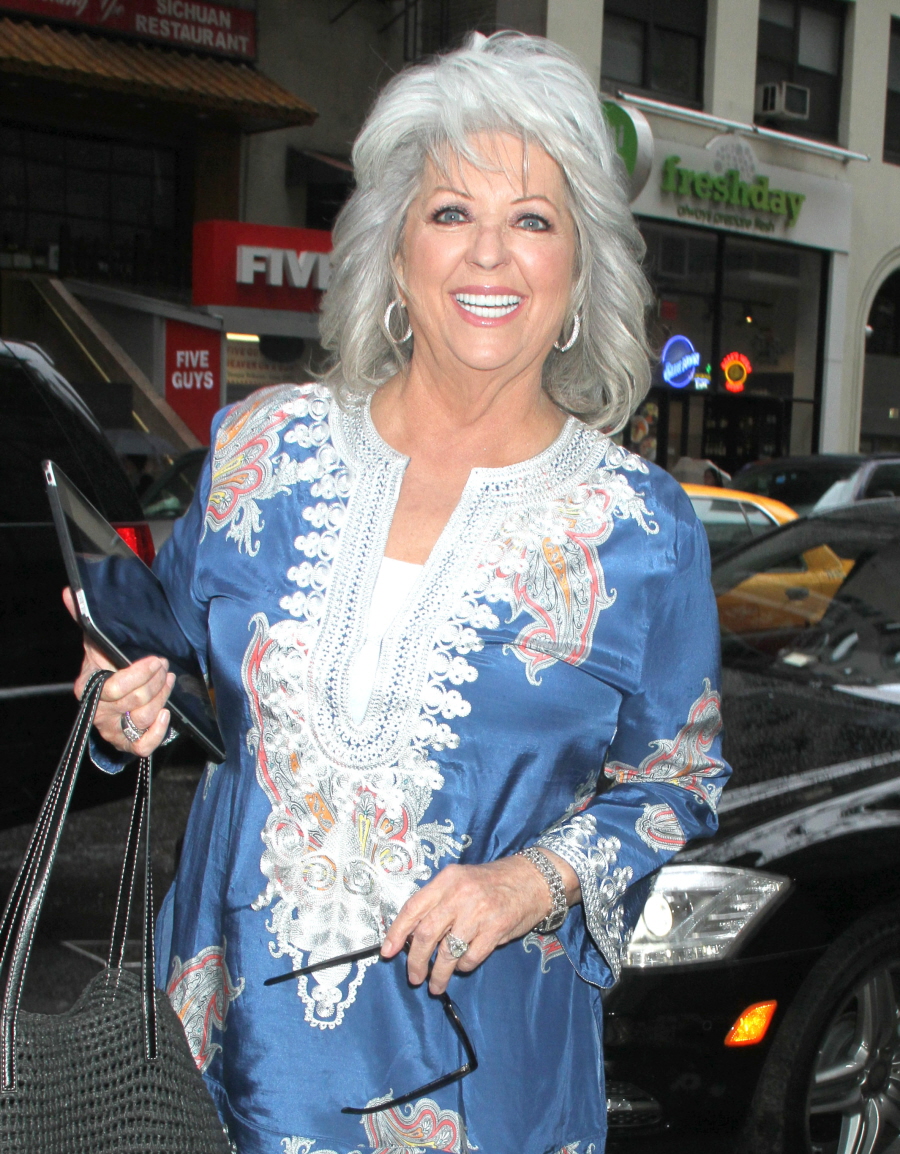 Photos courtesy of WENN.