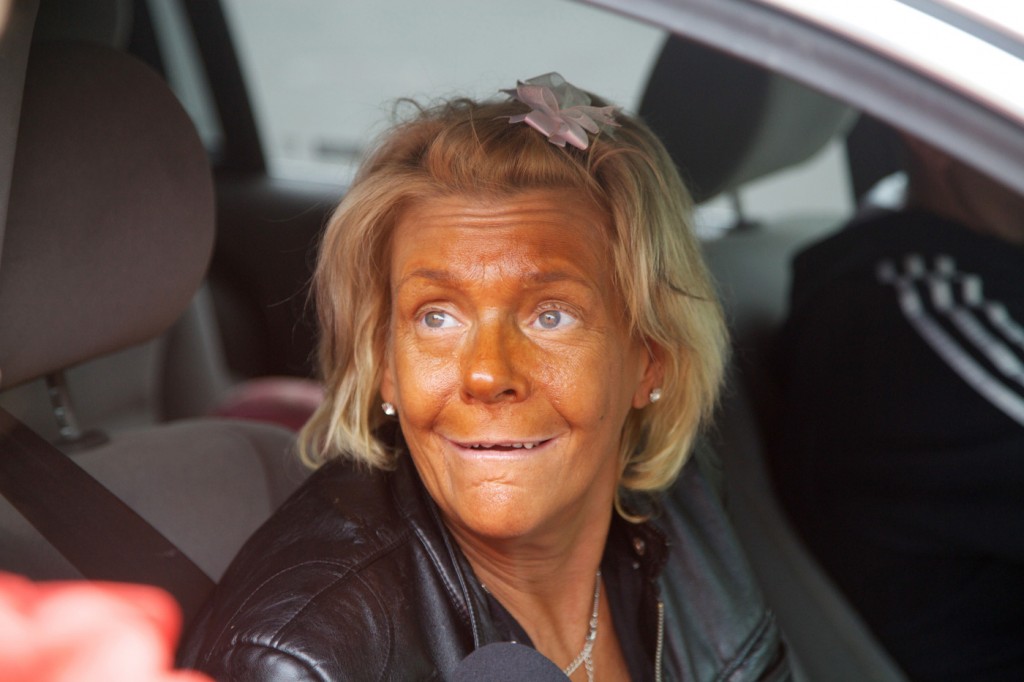 From what little I paid attention to "Tan Mom" Patricia Krentcil, it was really obvious that she needed rehab. That's probably why she ended up in trouble with child protective services in the first place: she was such a drunken orange mess that it wasn't hard for people to believe that she'd put her five year-old daughter in a tanning booth. (She was eventually cleared of child endangerment charges.)
Tanning Mom tried to earn some money on the event appearance circuit last year with a couple of disastrous appearances during which she was so blotto she could barely stand. Then she did some cringe-inducing bikini photos and tried to follow Farrah Abraham's lead to become a pr0n star, but no one would have her.
So Krentcil is now in rehab, following a near-arrest at a Minnesota airport for public drunkenness. And Michael Lohan took her there.
45-year-old Tanning Mom has entered rehab for alcohol abuse, TMZ has learned.

Sources close to Patricia Krentcil — who famously faced child endangerment charges last year after allegedly putting her 5-year-old in a tanning booth — tell us she entered Lukens Institute in Palm Beach Thursday night.

We're told Tanning Mom realized she had hit rock bottom after she was placed in detox for 30 hours at an airport in Minneapolis last week … for being way too drunk to fly…

As for why she ended up at Lukens — a rehab center endorsed by Michael Lohan — we're told TM reached out to Michael about treatment because the two went to high school together … and she heard Michael mention Lukens' unique treatment and success in a recent interview.
TMZ even has a photo of these two together. I don't believe for a minute that Krentcil reached out to Michael Lohan asking for help. In the paparazzi videos I've seen of this lady, she can barely string a sentence together. I doubt she sobered up momentarily and thought Michael Lohan would be her salvation. That scenario makes no sense.
Michael Lohan had a rehab he needed to promote, and since he couldn't convince his entitled daughter to make yet another rehab switch, he used a different "celebrity" for publicity. He probably gave Krentcil a free stint in rehab plus a cash incentive. The fact that Lindsay's dad is now using Internet memes to earn headlines should Lindsay to the fact that she needs to stay far away from him. That and the fact that he's an abusive, opportunistic a-hole who will turn on anyone at a moment's notice.
Just think, though, Lindsay could end up in rehab with Tanning Mom! Lindsay would probably mean girl and ignore Krentcil, just like she did with Brooke Mueller. Only Krentcil's brain is so addled she wouldn't even notice. She would pat Lindsay on the head and tell her that her fake bake was a good start. Lindsay, this is your future.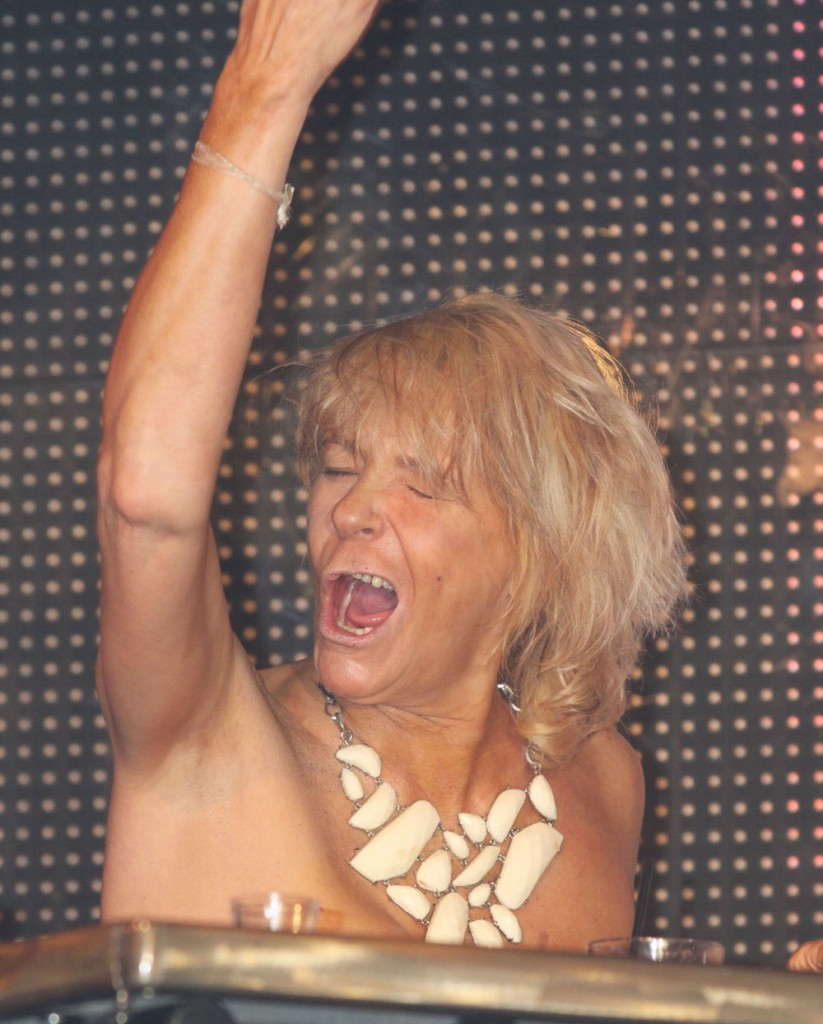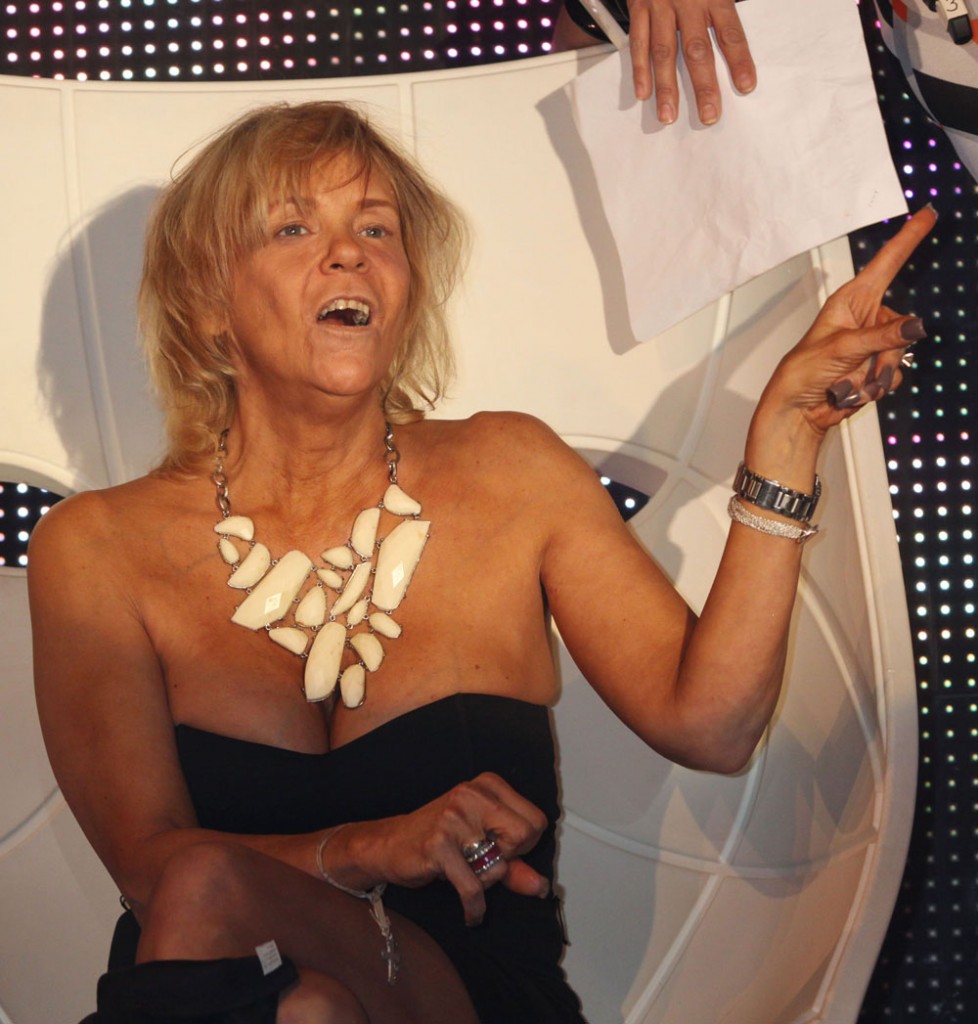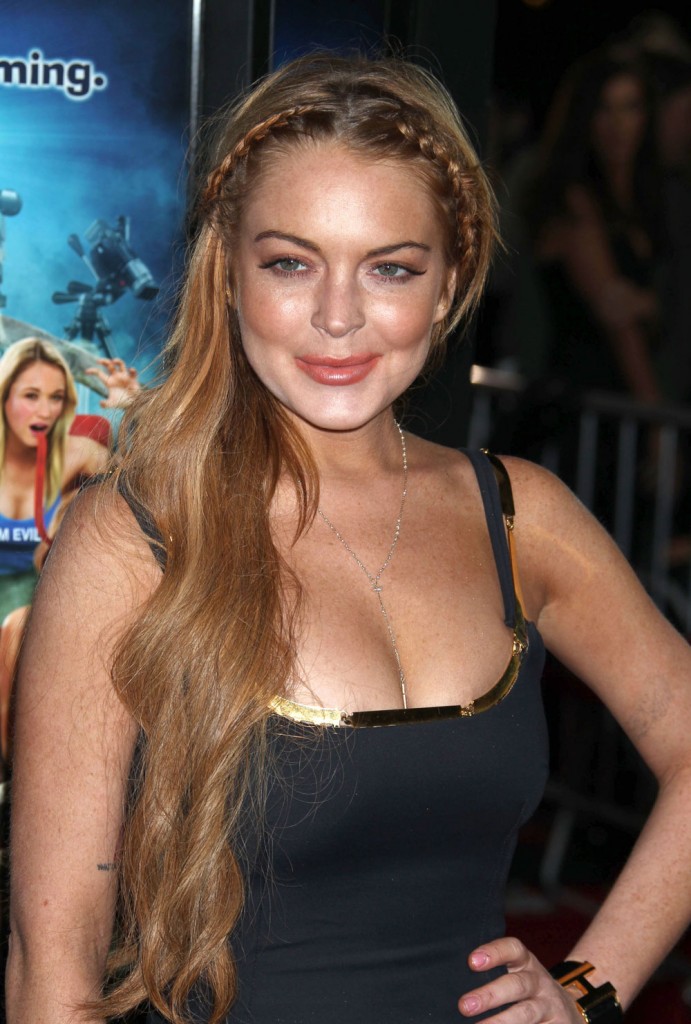 photo credit: Fame, WENN.com and Pacific Coast News