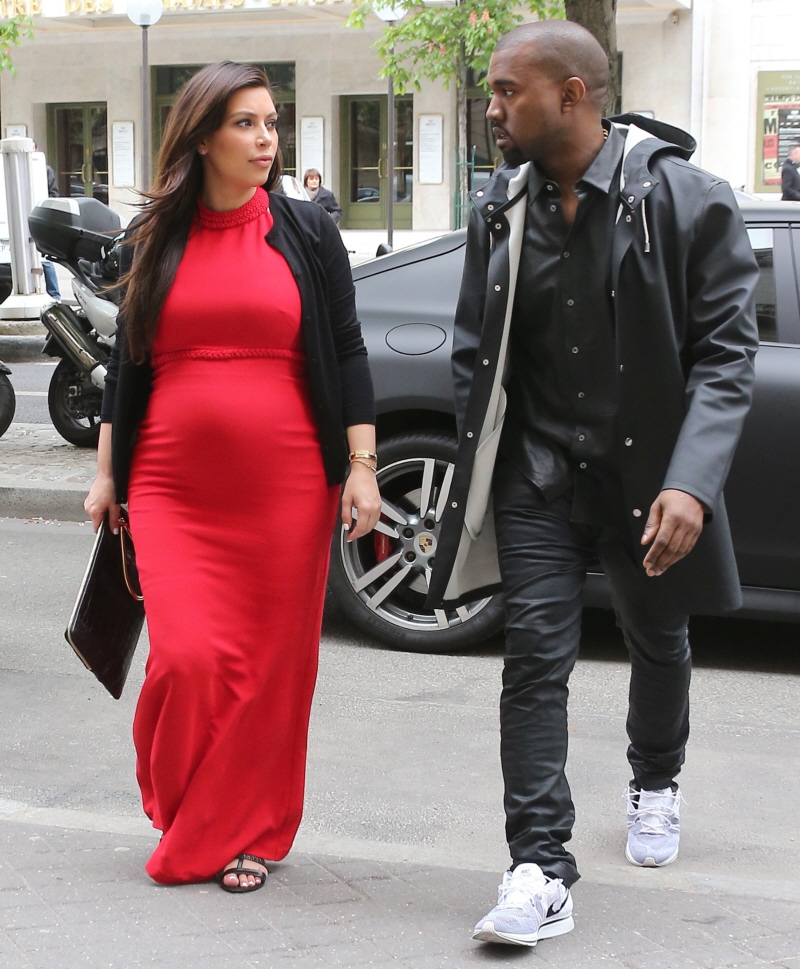 Everyone is still talking about why in God's name Kanye West and Kim Kardashian named their baby girl "North West". The theorizing is getting epic, which is weird because I just accepted the name at face-value immediately. Like, "Of course they named her North West. Of course. They're idiots." But what if they had some other reason for choosing the name "North"?
First, TMZ claimed that "sources" were telling them Kimye chose the name because it's a "metaphor for up" and "What's North of North? Nothing." TMZ went on to claim, "We're told the duo believes baby North is their highest point together as a couple … the pinnacle of the relationship … and they consider her their 'North Star.'" E! News had some theories too:
Kim Kardashian is from L.A., and Kanye West is from Chicago. So why is their newborn baby girl named North West? Well, a source tells E! News exclusively the name is much more than just a cute play on geography. In fact, Kim and 'Ye are telling everyone the real inspiration behind baby Kimye's unique moniker is that, "North means highest power."

"North is the most high. There is nothing higher than North," explains the source. "And, when it comes to the stars, the sun rises in the East and sets in the West."

The new parents "look at her as being their highest point together," says a source. "Nothing is more special than North. Kim keeps saying, 'She is our North Star.'"

The duo klearly adore their new addition, and they're very quickly adjusting to the roles of Mom and Dad. "They are splitting duties," a family source tells E! News. "Kanye is so hands on. He's changing diapers."

As for the new mama? "Kim always feared having a baby. She thought it would be so hard, but it's all coming so naturally to her," adds the source. "She's loving motherhood, and all her fears have gone away."
The "metaphor for up" explanation kind of falls apart, considering they could have named her Kween Kardashian-West and it would have had the same effect. (Sidenote: WHY DIDN'T THEY NAME HER KWEEN?!) But the "North Star" stuff… eh. Sure. Okay. I'll buy that, I suppose. But I still think the real reason they named their baby North was because they're idiots.
Meanwhile, TMZ has another bizarre story about Kim sending out fake baby photos to her friends to see who would leak/sell the photos – you can see the pics here. I don't understand how TMZ got their hands on those photos unless they A) bought the pics thinking they were actually North West or B) Kim released those photos to TMZ because she's an idiot.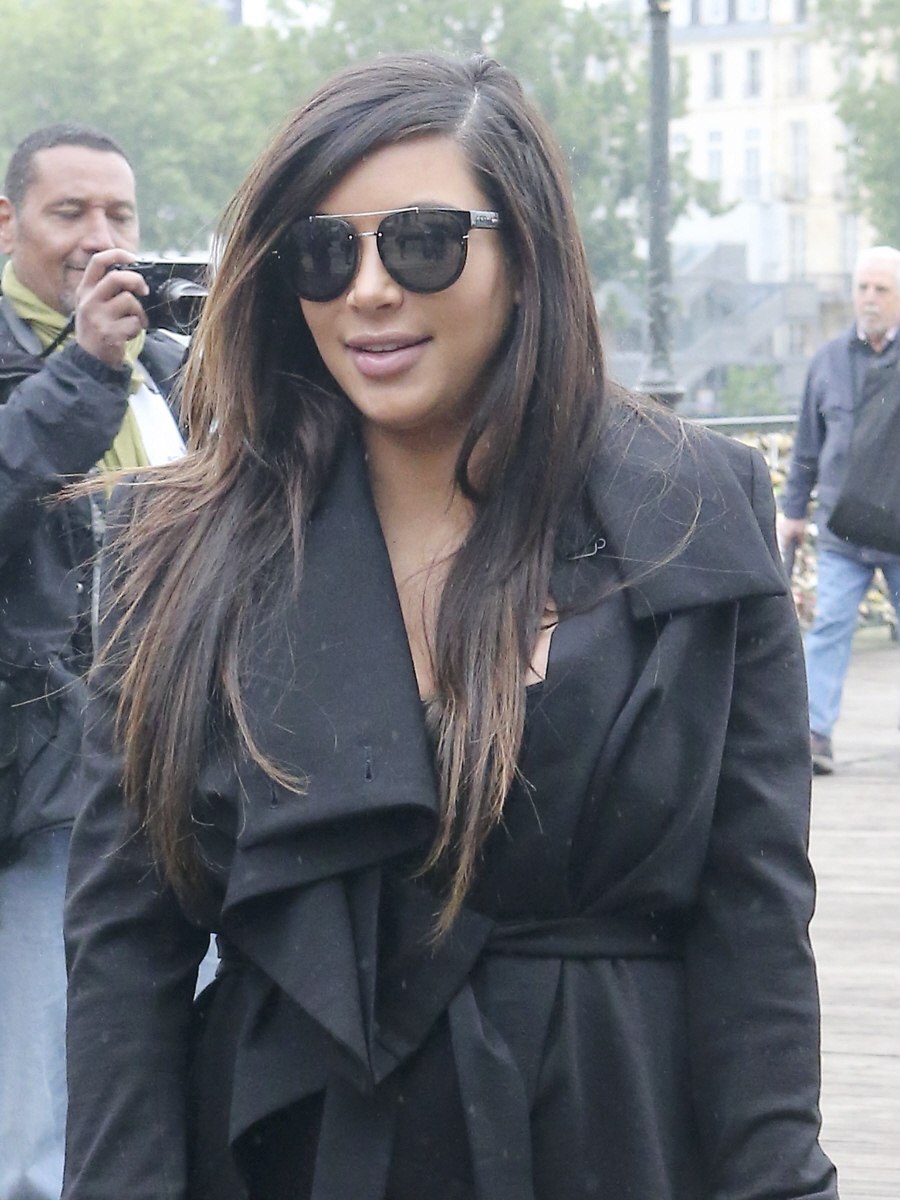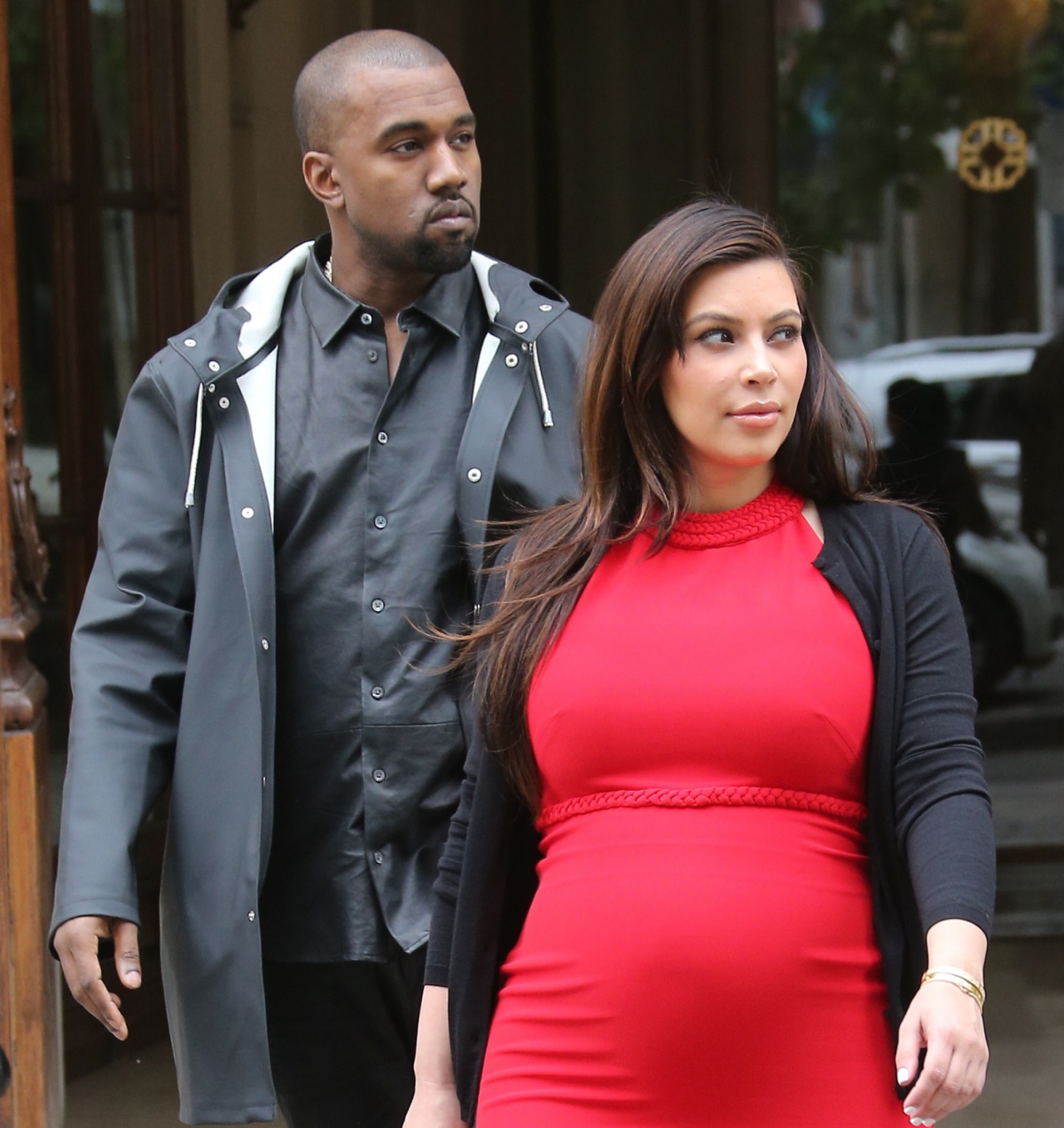 Photos courtesy of Fame/Flynet.