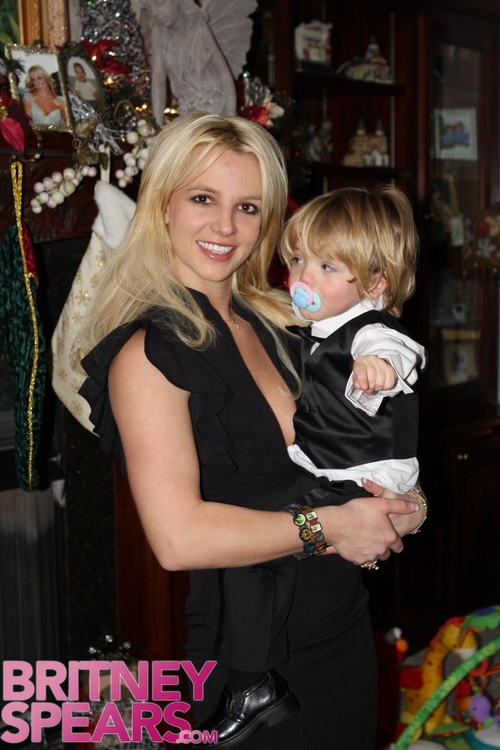 Britney Spears is about to embark on a "world tour" a little over a year after her public breakdown. Many people have speculated she's not prepared emotionally or physically for the grueling requirements of touring, and Britney herself has said that she feels trapped and like every day is the same. Now people close to Britney are speaking out against the tour and advising her people to let her rest. A couple of weeks ago there was a story that Britney's choreographers told her father she's not ready to tour. Her former music manager Johnny Wright has spoken to OK! Magazine and also says she's being pushed into it and isn't ready:
"A comeback is not what I wish for Britney. What I wish for her is to settle down and find real happiness. All her essential relationships have been torn apart. She's been divorced twice, she doesn't have custody of her kids, she's being pushed back into being a money machine.

I want her to be happy in her heart, then go back to the business because she wants to, not because people are convincing her she has to, or that it would be good therapy for her. It's too soon for her to be a part of a manufactured machine that is pushing her to have to be a success.

It was very telling when I found out Wade and Andre were no longer with the tour. They helped create the best tours we ever had with Britney. Wade is a really good influence and understands her. When I heard he was no longer involved, I knew there was a problem, and it is probably just the beginning of more problems to come.

Britney has to rival Madonna out there, but Madonna really wants to do it. Seeing Britney do it by the numbers isn't a good sign. It means she might not want it as much as those around her do.

In the beginning, in her mind, she could stop at any time. Now she's thinking, 'I've got 170 people on payroll, my dad quit his job, my mom relies totally on me and I can't take a break. I can't go back to my friends in Kentwood. I can't step back… that's tough for an adult, never mind a kid… When a parent becomes an employee of a child, they worry about getting fired, so they stop being parents in order not to get laid off.

Her career can wait. Now it should be about spending time with her kids. That's where she'll bring herself back to herself. But she's gearing up for much more time away from them while on the road.

Even if she's gone for a month, the growth of those boys during that period is significant. She won't see that and will really miss that. Those are moments she's not going to get back."
[OK! Magazine via Juicy]
I can see what Jeremy is saying about spending time with her kids. Sean Preston and Jayden James haven't had much of mommy in their lives, and maybe she should just go back to Louisiana and play parent for a while. Of course, an alternative is to bring the kids on tour with her. It's not like they need to go to school yet.
While Britney might have wanted to return to work, I hope that after her successful comeback she takes some time out. Unlike the rest of us, Britney can afford to take time out for as long as she likes, and following this successful comeback she should be able to take the time away without damaging her career. If these statements are to be believed, Britney is being asked to work very hard and her parents are pressuring her to continue, maybe to her detriment.
Britney upcoming single, If You Seek Amy, is causing some controversy, particularly with radio stations. You can't censor it easily as she's not saying 'F**k Me' but spelling it out. One radio programmer interviewed by MTV said that it's not a moral judgment, but 'It's about the mom in the minivan with her 8-year-old'. While I don't like my kids hearing that kind of language, I can explain to them easily that this isn't nice, it's adult language and don't say it! I have a much harder time explaining the adult content of a song.
Photo credit: BritneySpears.com