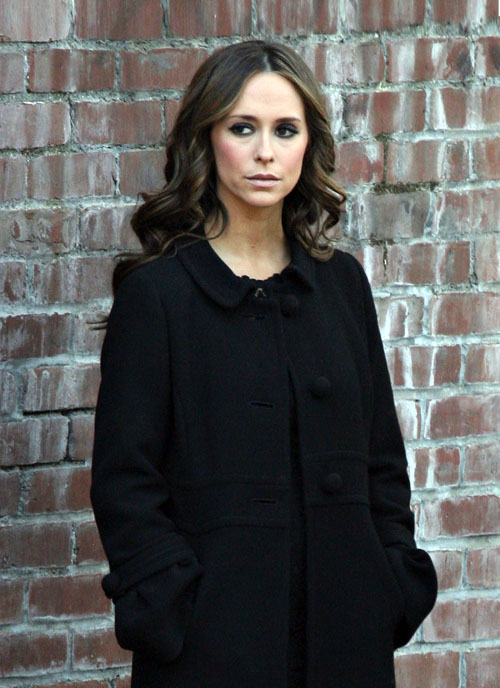 Jennifer Love Hewitt has been granted a restraining order against a 62-year-old man who has been stalking her. Love Hewitt recently ended her engagement to Scottish actor Ross McCall, and may be feeling more vulnerable now that she doesn't have someone with her at all times.
Court records show a judge in Burbank, California on Monday granted Hewitt's request for a three-year restraining order against David Nolte. The actress stated in a court petition that Nolte recently sold his home in Colorado and moved to Los Angeles to be closer to Hewitt.

Documents also include dozens of letters allegedly sent by Nolte, describing violent and sexual fantasies about Hewitt.

The actress wrote that she became more fearful of Nolte after he appeared at her mother's house in late December. Court records do not indicate whether Nolte has an attorney.
When I worked the graveyard shift at a multinational burger joint, there was a guy who kept coming in and asking for me (because I would hide out in the back whenever he came in). He was always pleasant and chatty enough, but would push to know personal information, and would get angry if I didn't share because he felt somehow that I owed it to him. While this isn't exactly stalking, it may feel pretty similar. Except while my stalker just made me feel intimidated and uncomfortable, Jennifer's was more of the terrifying variety. Hopefully she'll get some protection from this guy and can have a little peace of mind.
Jennifer Love Hewitt is shown filming in Pasadena, CA on 1/12/09. Credit: Fame