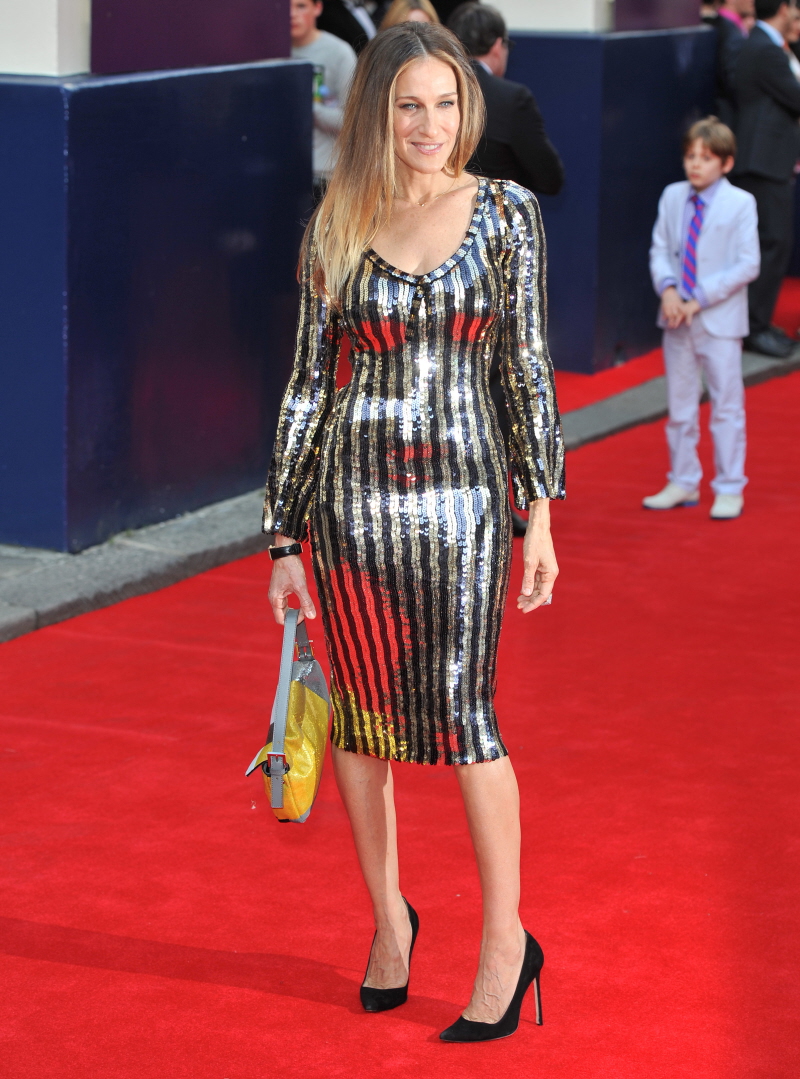 Sarah Jessica Parker and Matthew Broderick have been in London this week, and they've gone to two big events in the past two nights. First they went to the Charlie and the Chocolate Factory press night/premiere event on Tuesday, and then last night they went to the Serpentine Gallery Summer Party held at Kensington Gardens. James Wilkie joined them on Tuesday night. I don't know where their daughters are – too young for a red carpet, I suppose, although those girls get pap'd constantly in NYC, which is where the family lives.
A lot has been said about Matthew and SJP's marriage and whether they have a traditional, monogamous relationship or whether something shady is going on between them. I still have no idea. Several years ago, there were lots of rumors about Matthew and his wandering eye, but maybe we're supposed to believe that they weathered that storm together. I think it's far more likely that SJP is a ride-or- die wife – she believes in marriage and HER marriage specifically and she's never going to leave him no matter what he does.
As for the fashion… ugh. These are not SJP's best looks at all. The shiny, striped dress with sleeves is Marc Jacobs. I like the fit on the dress a lot, but the stripes are gross and that weird button detail at the bust is AWFUL. The sparkly cream dress with the fringe and tiers is Naeem Khan. I thought it was Marchesa at first, but if Georgina Chapman had designed this, she would have added MORE fringe and more illusion netting and sparkles.
PS… James Wilkie is adorable. He looks more like Sarah Jessica, right?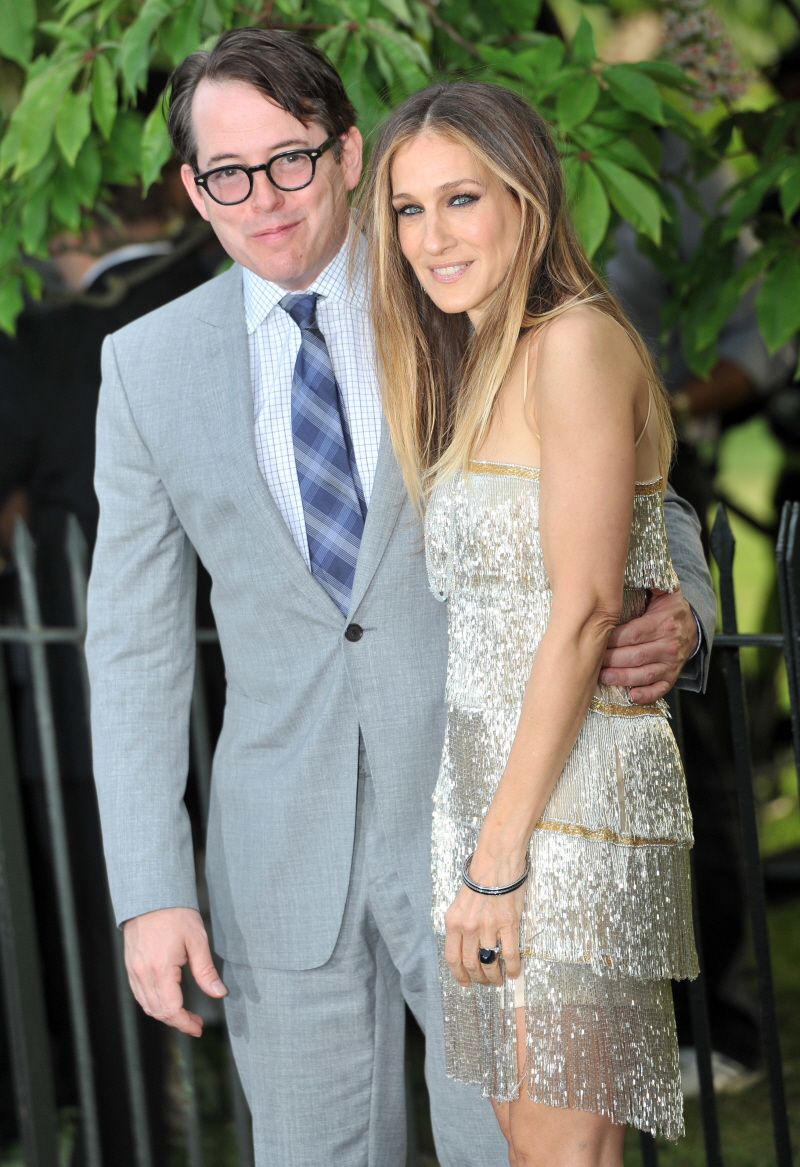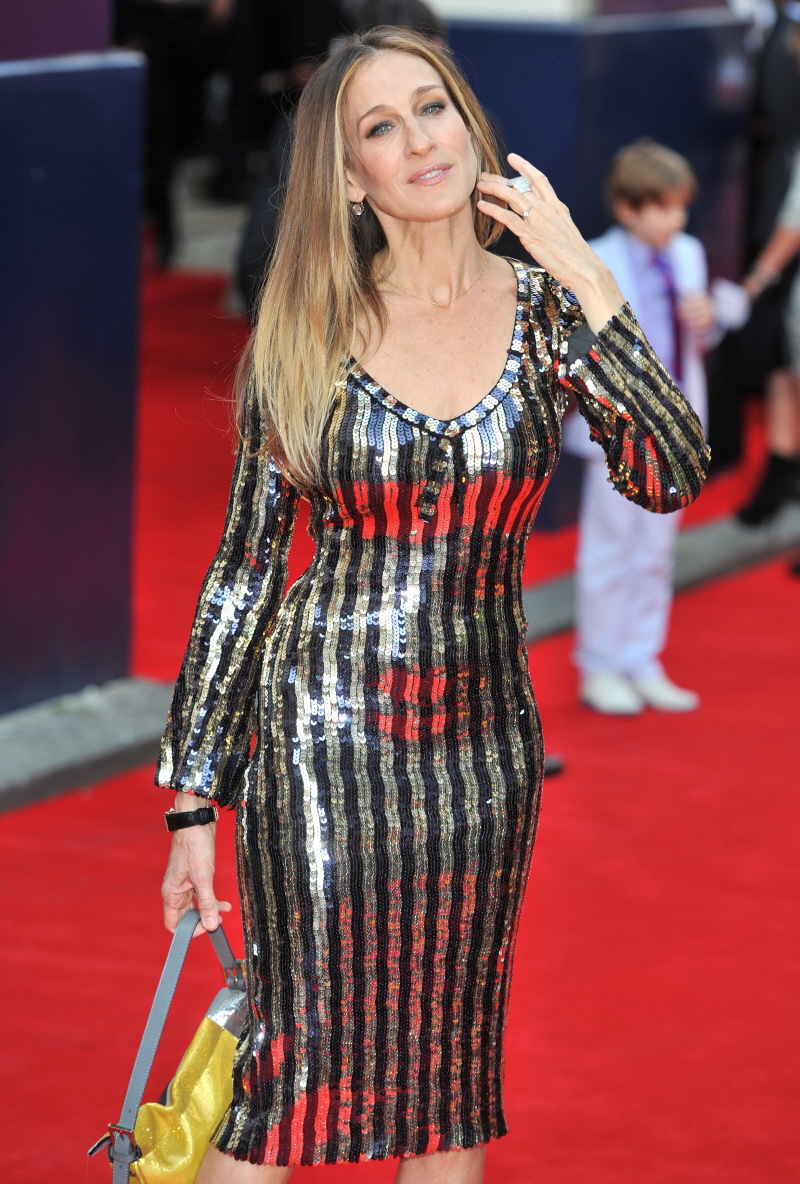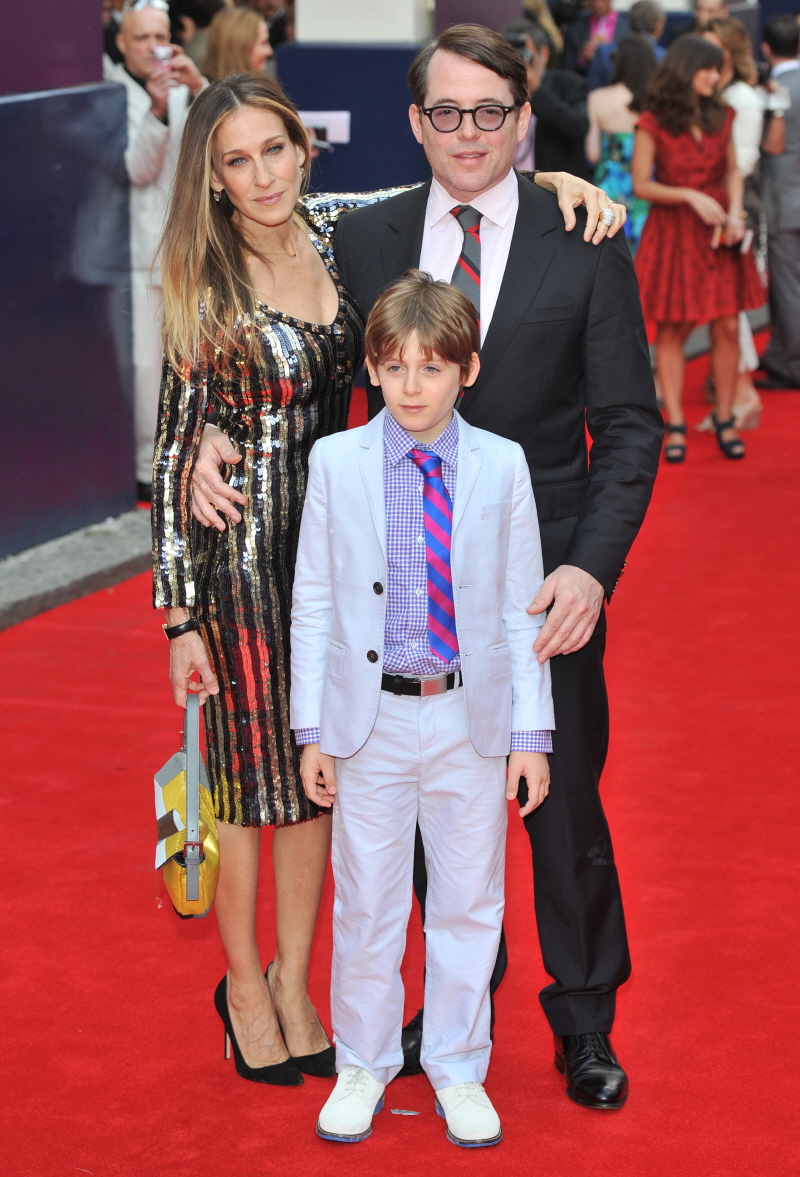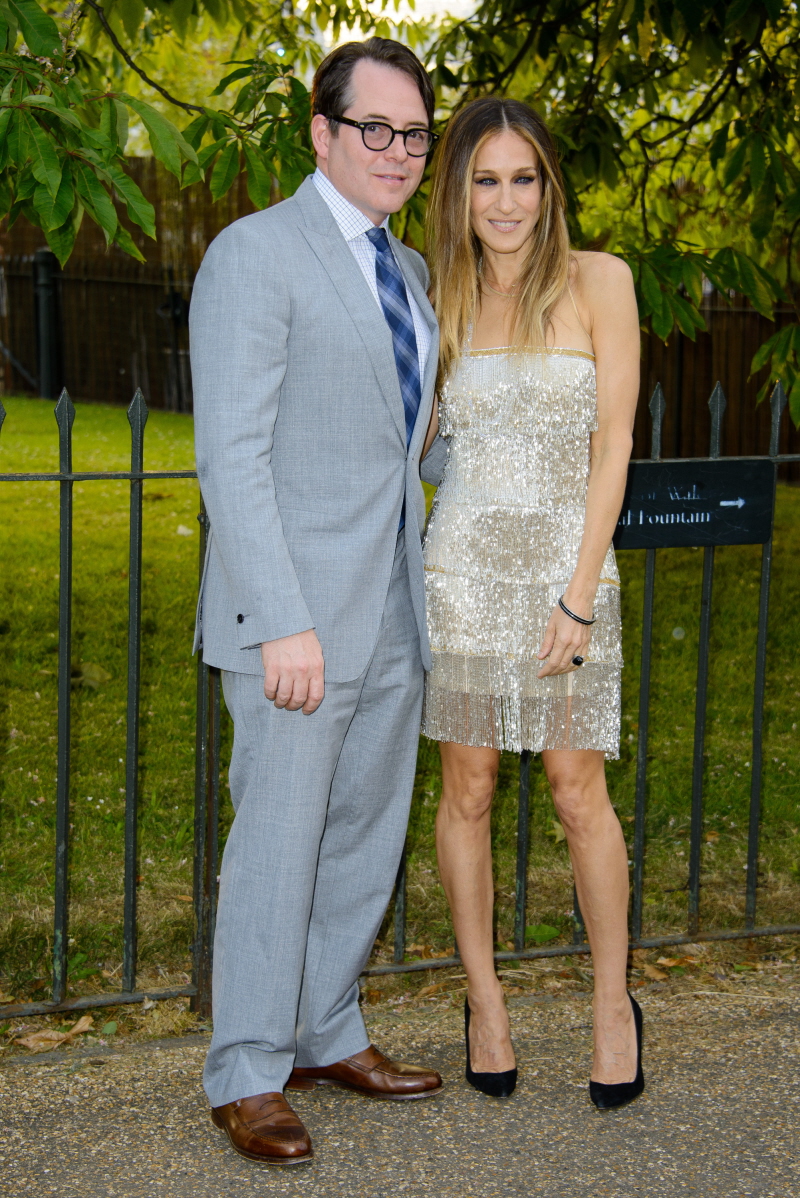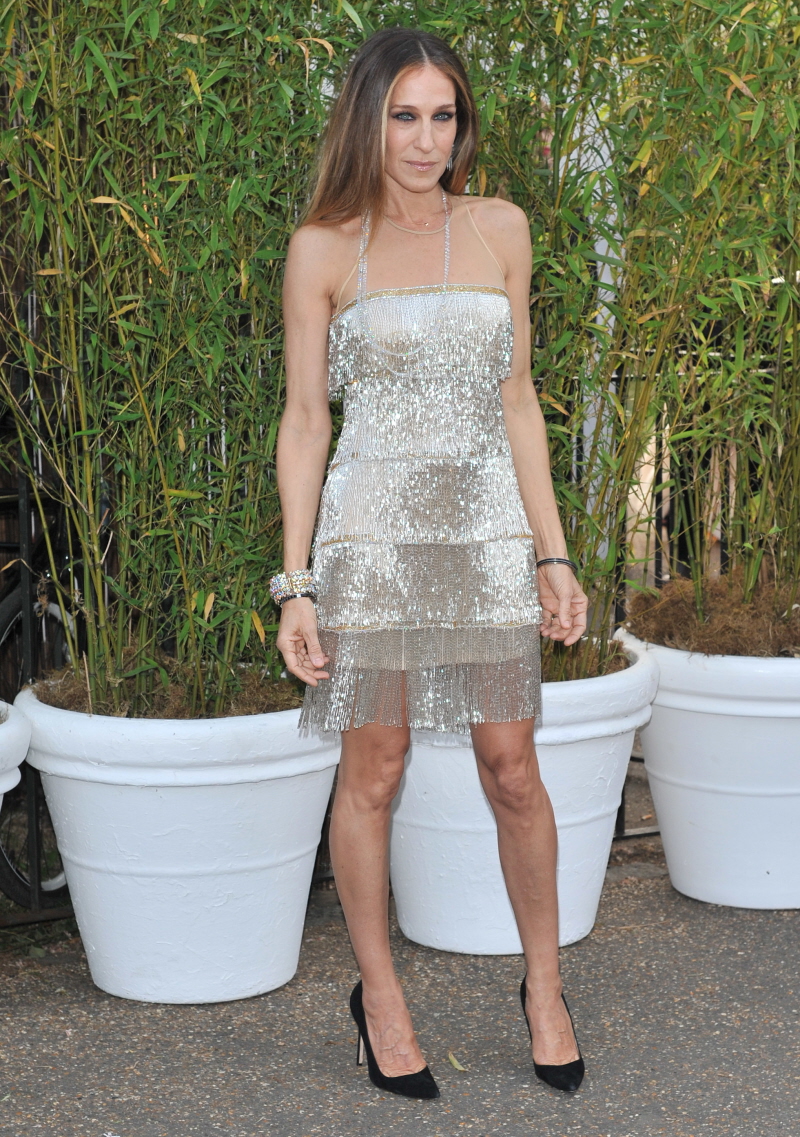 Photos courtesy of WENN.