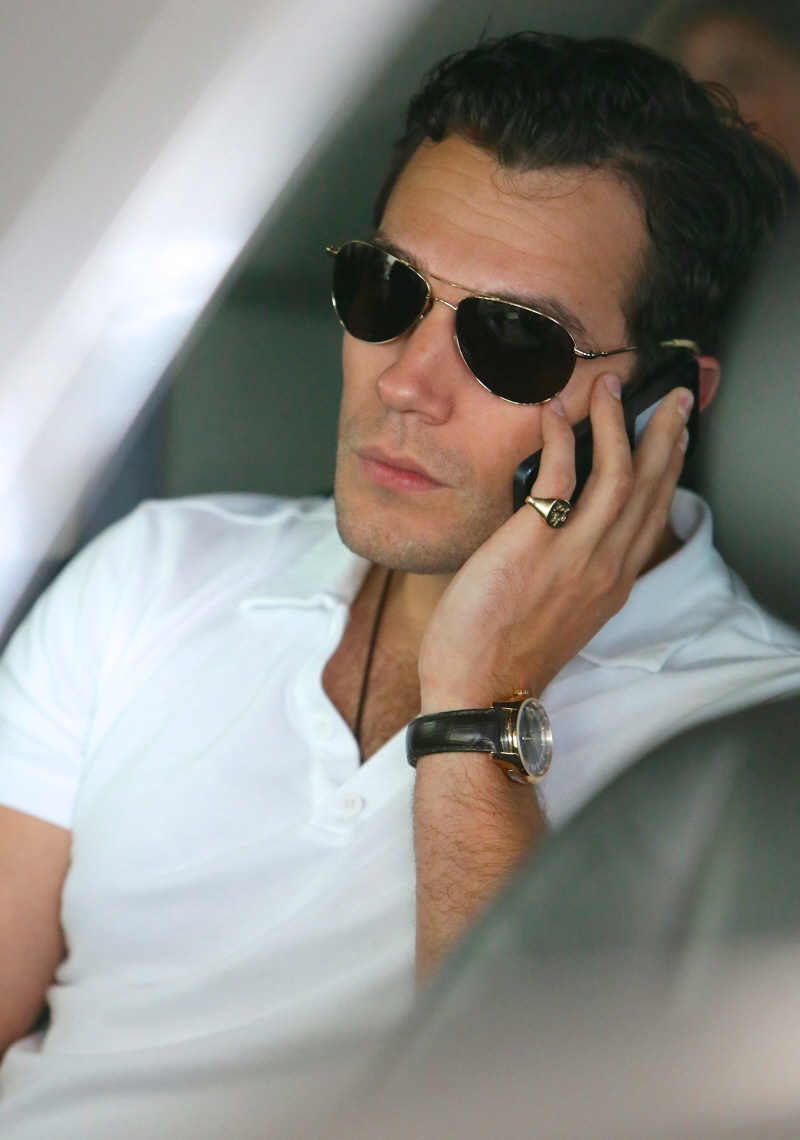 Here are some new photos of Henry Cavill at LAX yesterday. He looks good in white, right? From the looks of things, Henry got swarmed by fans and paparazzi in a big way at LAX, which could be a preview of things to come for Henry. The only thing I would change about him is that cheeseball pinkie ring. WTF? What is that?
Anyway, now that Man of Steel is raking in big money – it's already made more than $400 million domestically and internationally – there are more questions about sequels to Man of Steel (I believe they're already in the works) and the long-gestating Justice League project. I've been hearing about this Justice League project for years – so much so, I tend to think it's a massive fan-boy pipe dream. But now that Man of Steel is a legitimate hit, Justice League might be closer to getting made. Except that Henry isn't really interested in it now.
In a recent interview with ABC News, "Man of Steel" star Henry Cavill said that the long-gestating "Justice League" film, reportedly in the works due to the success of the recent Superman and Batman reboots, will not be made anytime soon.

Warner Bros. is aiming to replicate the success of Marvel's "Avengers" template, which grossed 1.5 billion dollars worldwide in addition to spawning successful franchises for Iron Man, Thor and Captain America.

Cavill however, notes an important difference between the Marvel superheroes and DC characters that make "Justice League" a more difficult project to pull off.

"Justice League could be great if done correctly. It's a very tough one to do because the DC comic heroes are all god-like in their power. So in this real world universe, real-world setting we're telling our story in, it's going to be tough to achieve that.It has to be done very delicately with a lot of thought. So, it won't be right away. I hope it's not, anyway. It may take some time of building up other movies and other characters and introducing them together in one way or another," Cavill said.

Cavill seemed open to donning the cape again for a Justice League film, despite his concerns.

"I think it would be great to do, but I don't think it's around the corner."

Warner Bros. has not officially attached a writer or director to a Justice League film, though writer David S. Goyer and director Zack Snyder are rumored to be involved in some capacity.

"Man of Steel" has grossed almost $400 million worldwide since its release.
In case you're not a fan-girl or fan-boy, the original Justice League superheroes are: Superman, Batman, Wonder Woman, Flash Gordon, Green Lantern and Aquaman. There were more added in later years. The main three that would be involved in any Justin League film would be Superman, Batman and Wonder Woman. And many think Gina Carano – Henry's girlfriend – would be a good Wonder Woman, and that she wants to be Wonder Woman in her own franchise or a possible Justice League ensemble. Anyway… I don't think it's going to happen any time soon, this Justice League project. I think it's far more likely that they're just going to concentrate on Man of Steel sequels and a possible Wonder Woman film. And you know what? I would down with Gina playing Wonder Woman. Gina kicks ass.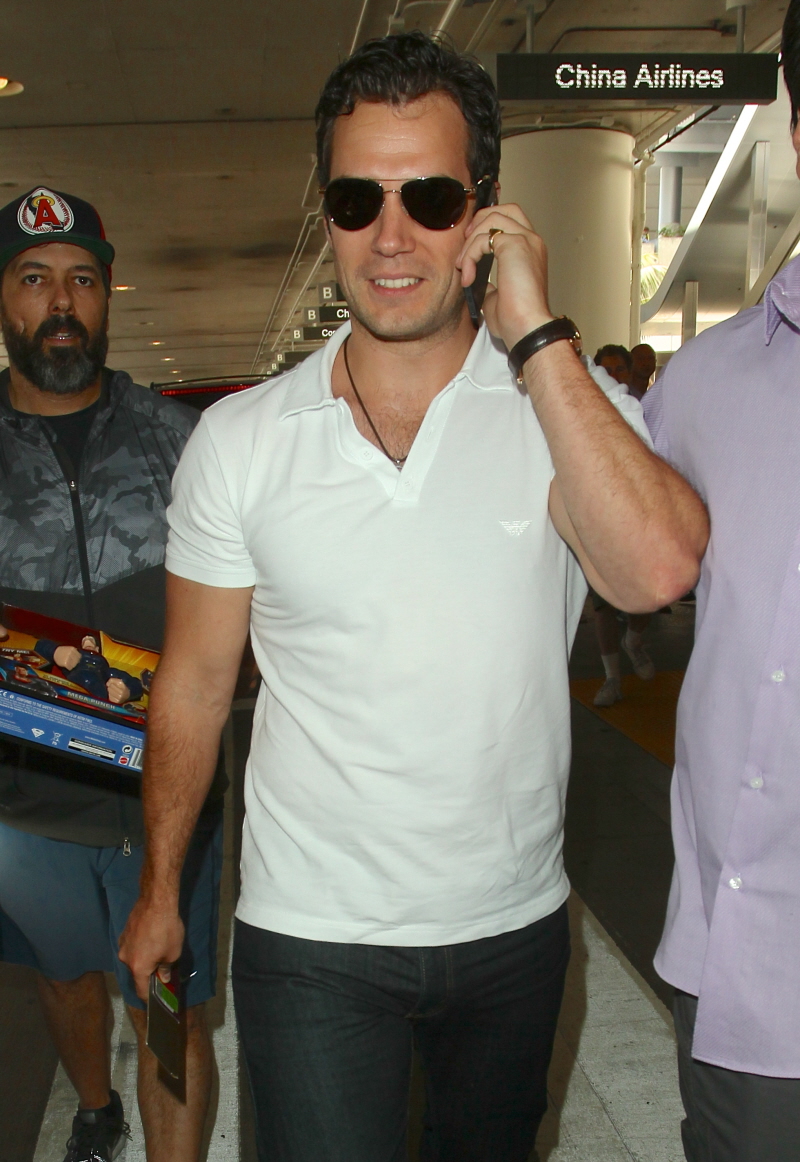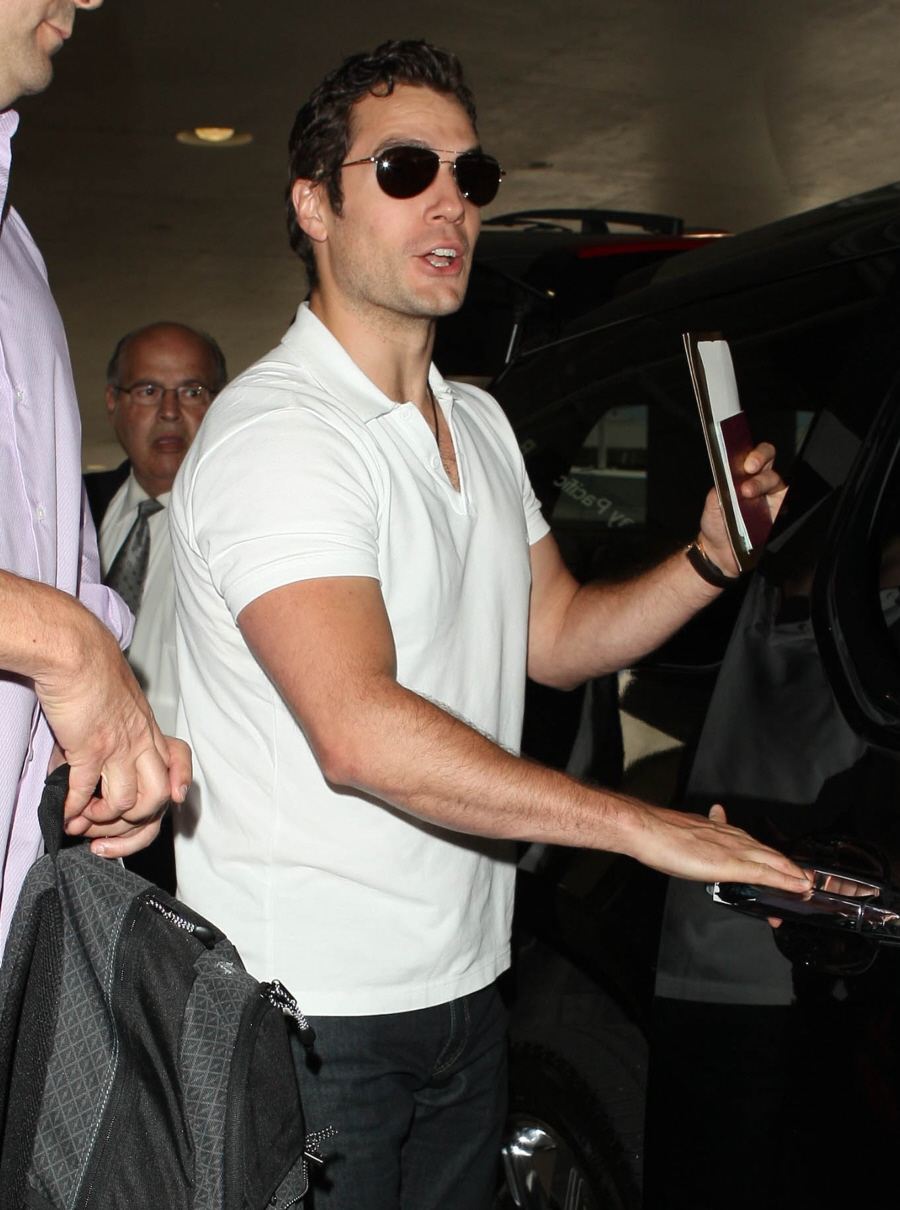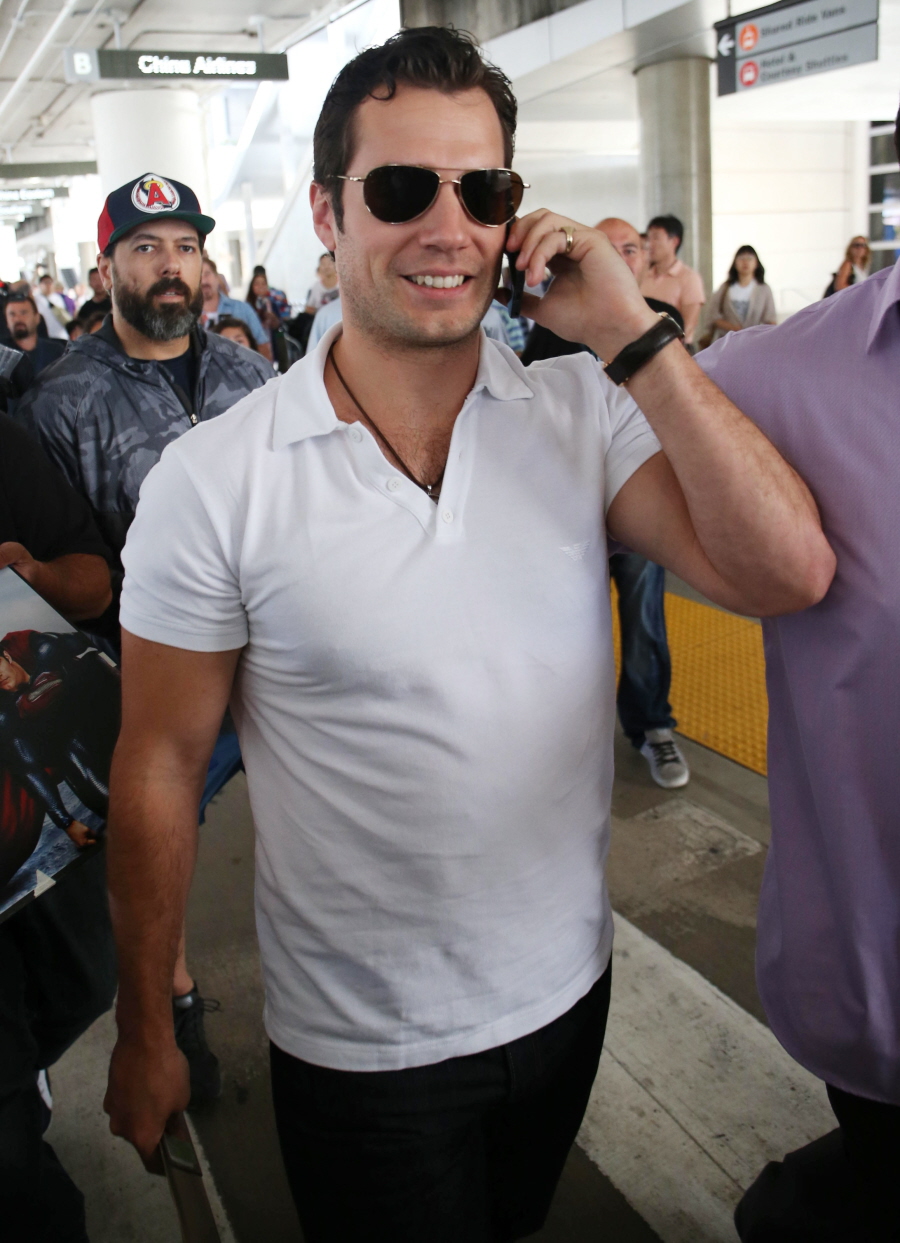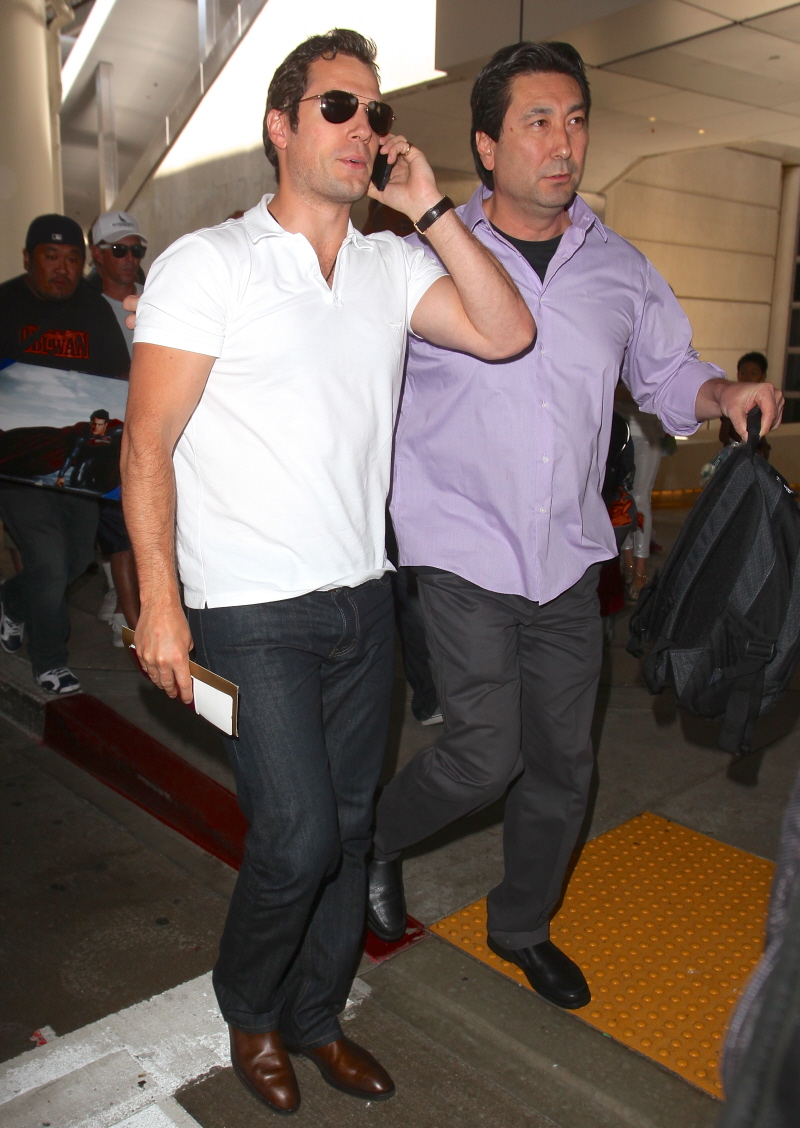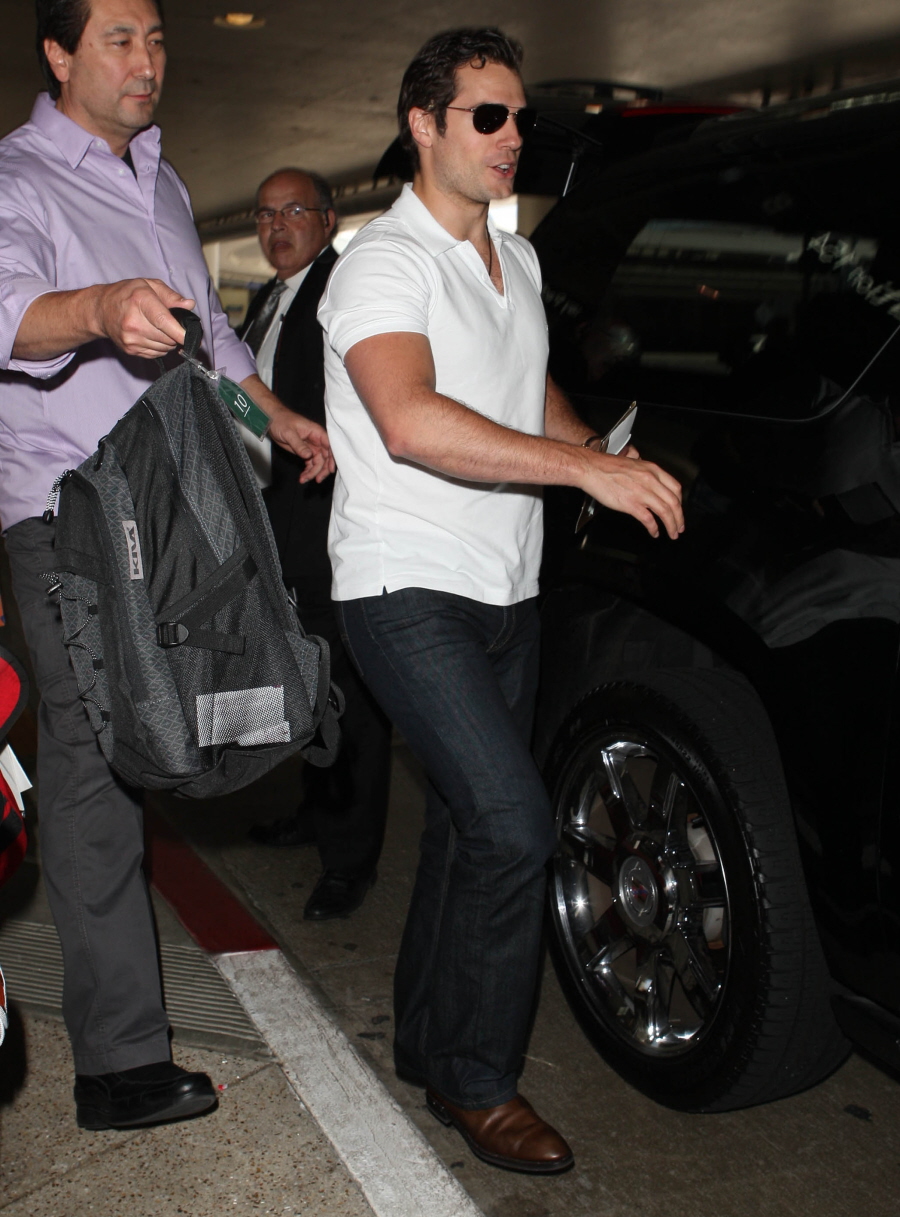 Photos courtesy of WENN, Fame/Flynet.