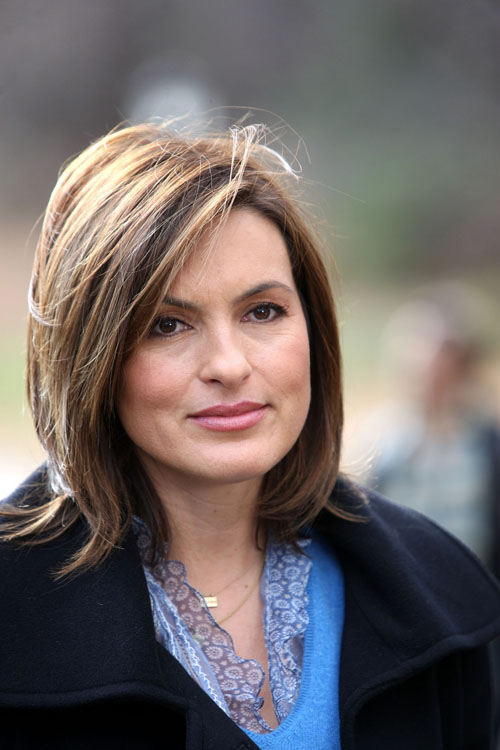 Law & Order: SVU is a great show that seems to have jumped the shark this season. It happened with an unfortunate episode where Christopher Meloni's character Elliot Stabler gets shot while tracking someone smuggling exotic animals. Not to put too fine a point on it, but exotic animals are not special victims! Rape victims are special victims. Children are special victims. Leopards are not special victims.
Anyhoo, L&O: SVU's Emmy-winning star Mariska Hargitay has been hospitalized while on vacation. Apparently, she has a collapsed lung, which sounds pretty serious. Her reps are releasing very little info, though. The only thing they're sure of is that Hargitay will be back to filming SVU episodes very, very soon.
Law & Order: SVU star Mariska Hargitay has a partially collapsed lung, but won't miss any work, according to her rep.

"Mariska Hargitay has been sidelined with a pneumothorax (a partially collapsed lung)," the rep says.

In spite of her condition, the 44-year-old actress "will appear in all episodes for the rest of the season of Law & Order: SVU," the rep says.

According to a source, the actress has been on vacation and her injury did not occur on the set of her show.

Hargitay was nominated for a Golden Globe for best actress in a television drama, but did not attend Sunday's ceremony. Access Hollywood was first to report the news.
From People
Mariska Hargitay seems like a really cool person, judging her solely from her E! True Hollywood Story, which made me cry. Her role as Detective Olivia Benson has defined her career, and she takes it seriously. After a couple of years playing a cop dealing with victimized women and children, Hargitay started a charity that funds therapeutic vacations for rape and molestation victims, bringing them to Hawaii to swim with the fish. It's got me wondering if she was in Hawaii when her lung collapsed. My thoughts and prayers are with Hargitay, her family, and the people she helps.
Mariska Hargitay is shown on the set of Law & Order: SVU with co-star Christopher Meloni on 12/22/08. Credit: Bauergriffinonline.