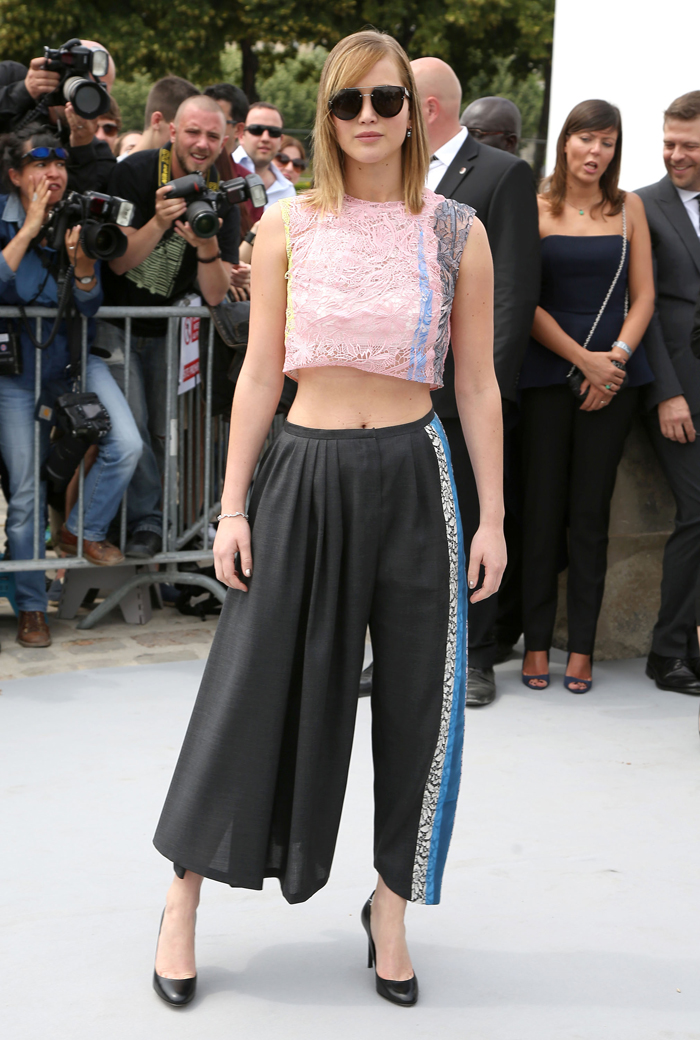 Here's Jennifer Lawrence at Paris Fashion week while attending the Christian Dior show. Since she's totally a Dior girl now, that's exactly who she's wearing. So what do you think of JLaw's tummy-baring crop top and asymmetrical culottes? I feel like this outfit is very cute and young without being sexy in an overbearing way. The lace on the top is a bit rumply, but I can deal with it. JLaw looks comfortable and fresh, and check out her tiny waist and cute booty from the back view. Yowza.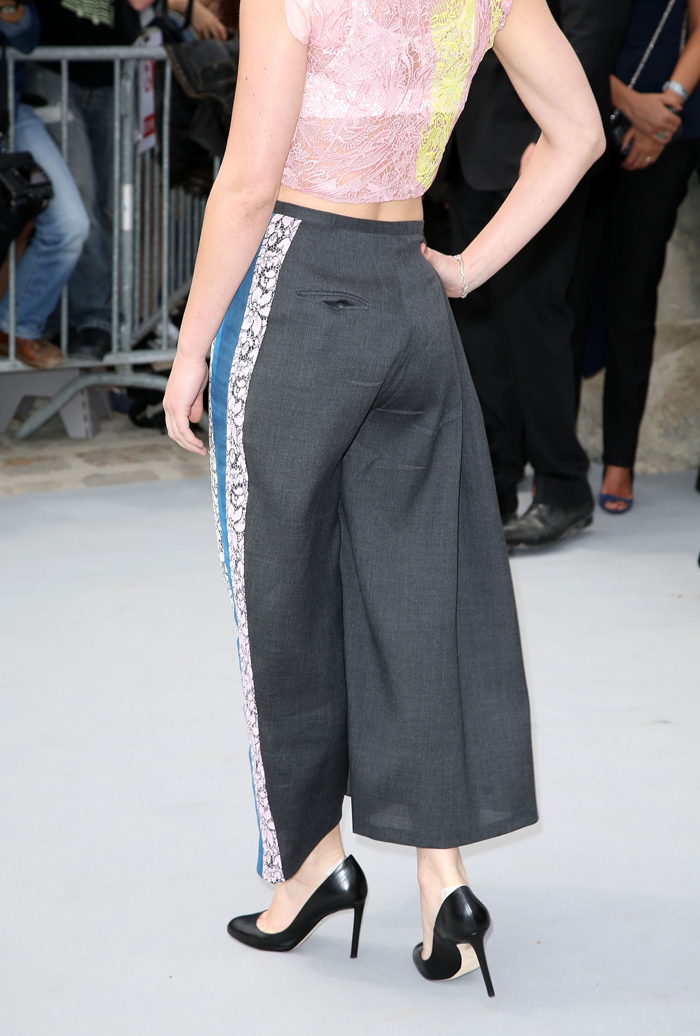 Jennifer looks so amazing here with lovely, simple hair and makeup. She probably finally caught up on sleep after her rugged Oscar season. I'm also so glad she lost the sunglasses so that we can see her pretty face.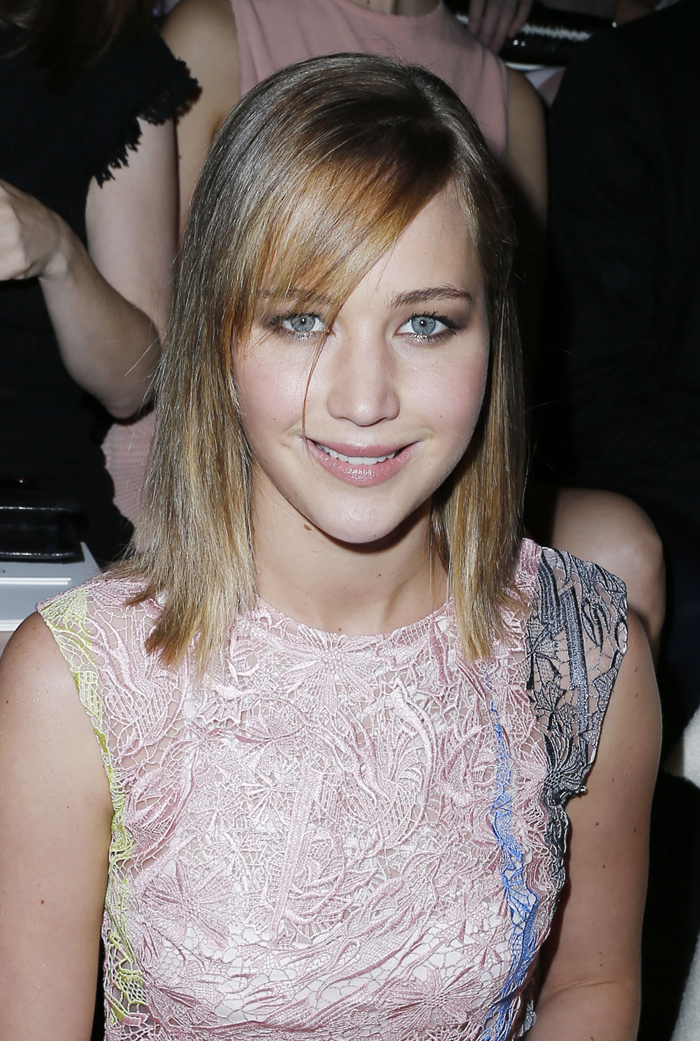 Leelee Sobieski was in attendance as well. This midnight blue jumpsuit is decent enough, but her makeup is too harsh, and her hair is pulled back so severely that she barely seems like herself.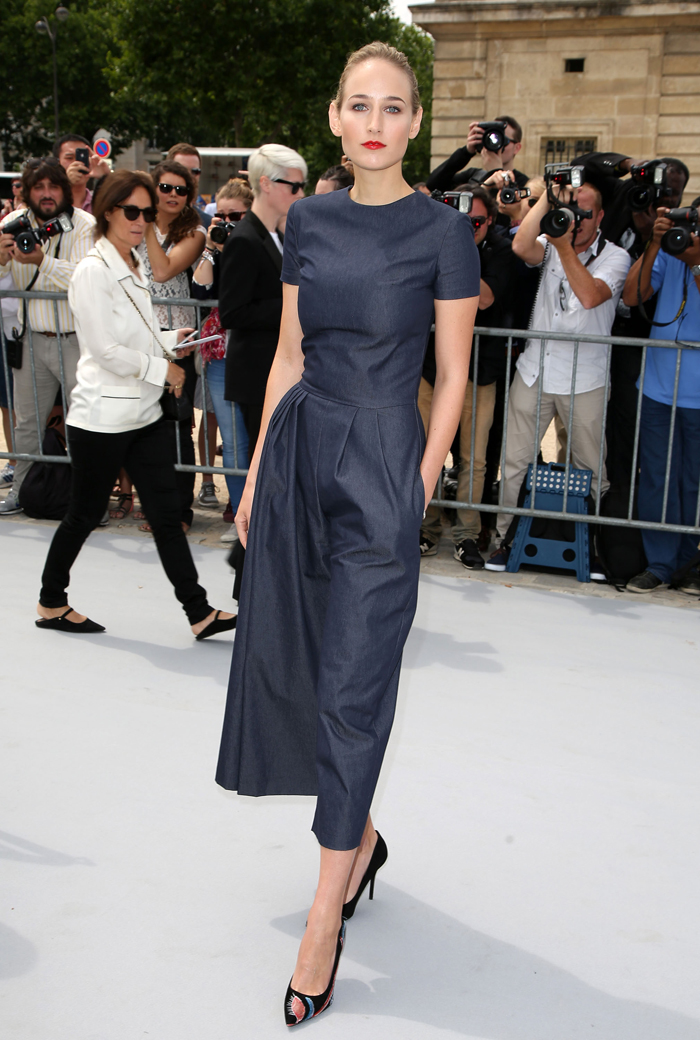 Olivia Palermo looked playful yet sophisticated with bare legs, a kicky sheer and metallic skirt, and a slouchy white blazer. Very cute.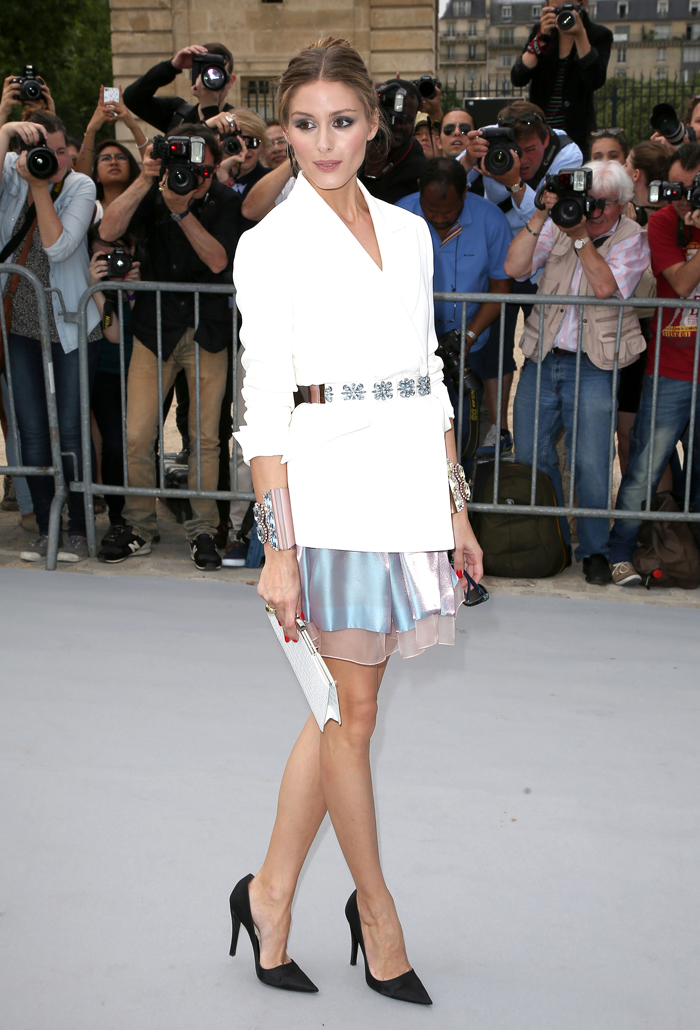 Gemma Arterton usually looks so good, but pegged pants are not her friend. The outfit itself is rather boring too (and those 3-D pockets lend the effect of a scary faux peplum) — she should have gone with a fun, flirty dress or playful outfit like Olivia did.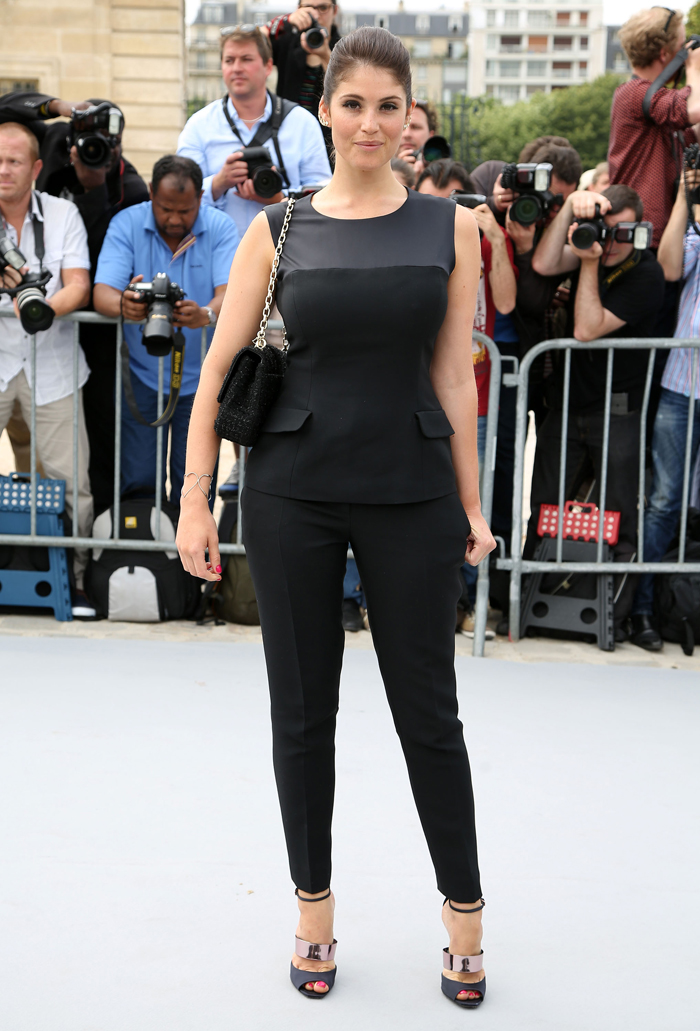 Photos courtesy of Fame/Flynet