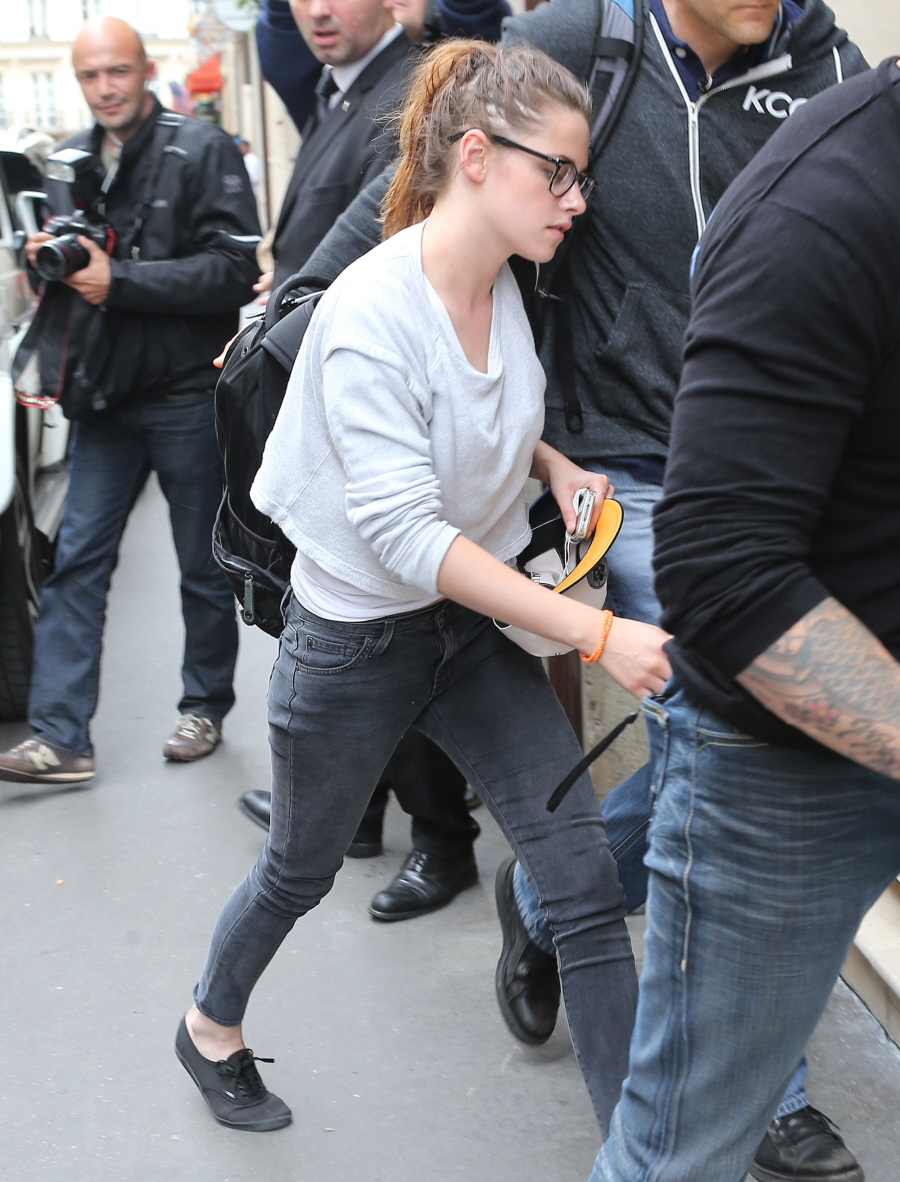 Here are some new photos of Kristen Stewart arriving at her hotel in Paris. She arrived yesterday, and I'm assuming she's going to put in an appearance at a Paris Fashion Week show, probably for Balenciaga, even though her friend Nicolas Ghesquiere (who hired her) is now gone from the label and the new chief designer is Alexander Wang, Liberty Ross's BFF. Fashion dramz! I hope Wang makes Kristen wear something awful.
Forbes recently released their rankings for the Most Powerful Celebrities, Most Powerful Actresses, etc. You can see Forbes' coverage here. Kristen made the list of "Most Powerful Actresses" – she was #4 behind Angelina Jolie (1), Jennifer Lawrence (2) and Jennifer Aniston (3). The list includes Gwyneth (?!), Meryl Streep, Emma Stone, Charlize Theron, Mila Kunis and Sandra Bullock. Yeah. As far as the list of women who can get a film made on their name alone, I really don't think Kristen would even be included at this point. That list would include, Angelina, Aniston, Jennifer Lawrence, Meryl and Sandra Bullock. And that's about it.
Meanwhile, in case you're wondering why Kristen looks so depressed, it's because Robert Pattinson was photographed with Riley Keough!!!!! You can see the photos here. Rob apparently drove Riley back to his house… where they made sweet sparkly love or something, God knows. Riley is Elvis's granddaughter, she used to date Alex Pettyfer, and she used to be friendly with Kristen too – she had a small part in The Runaways. Man, so many of Kristen's female friends are knocking each other over to get to the Sparkle-dong, right? Girls that age really have no sense of sisterhood. For real. I got dicked over by lots of friends at that age too, and it was always about boys.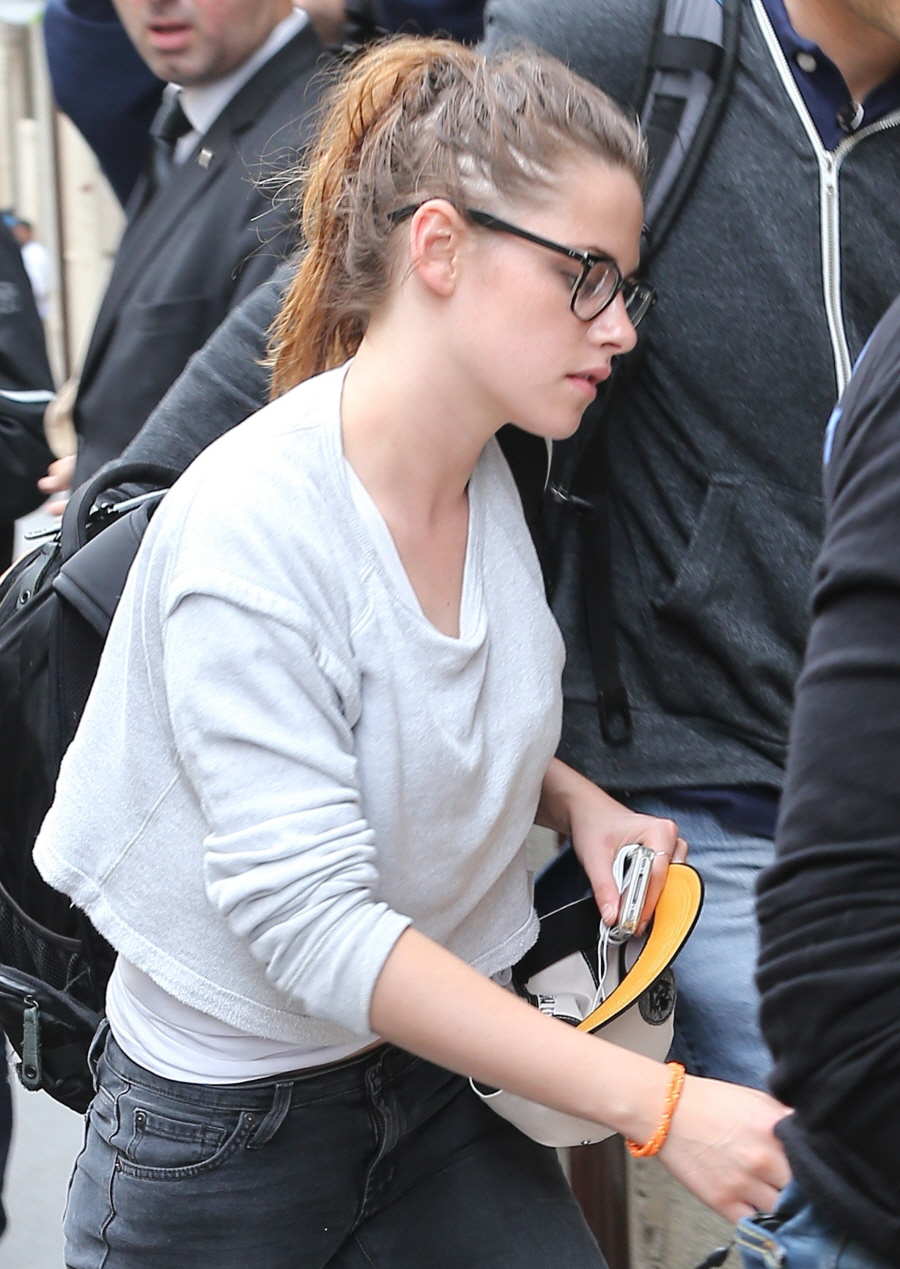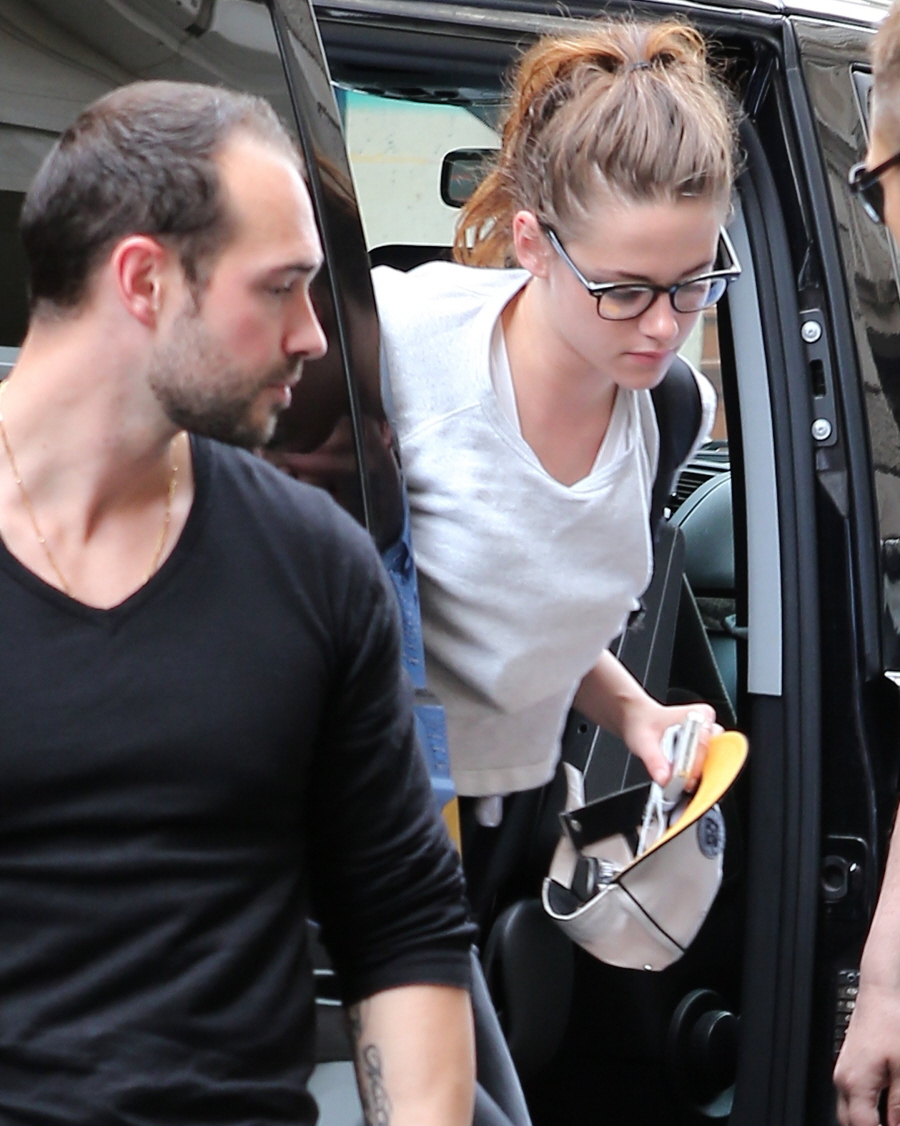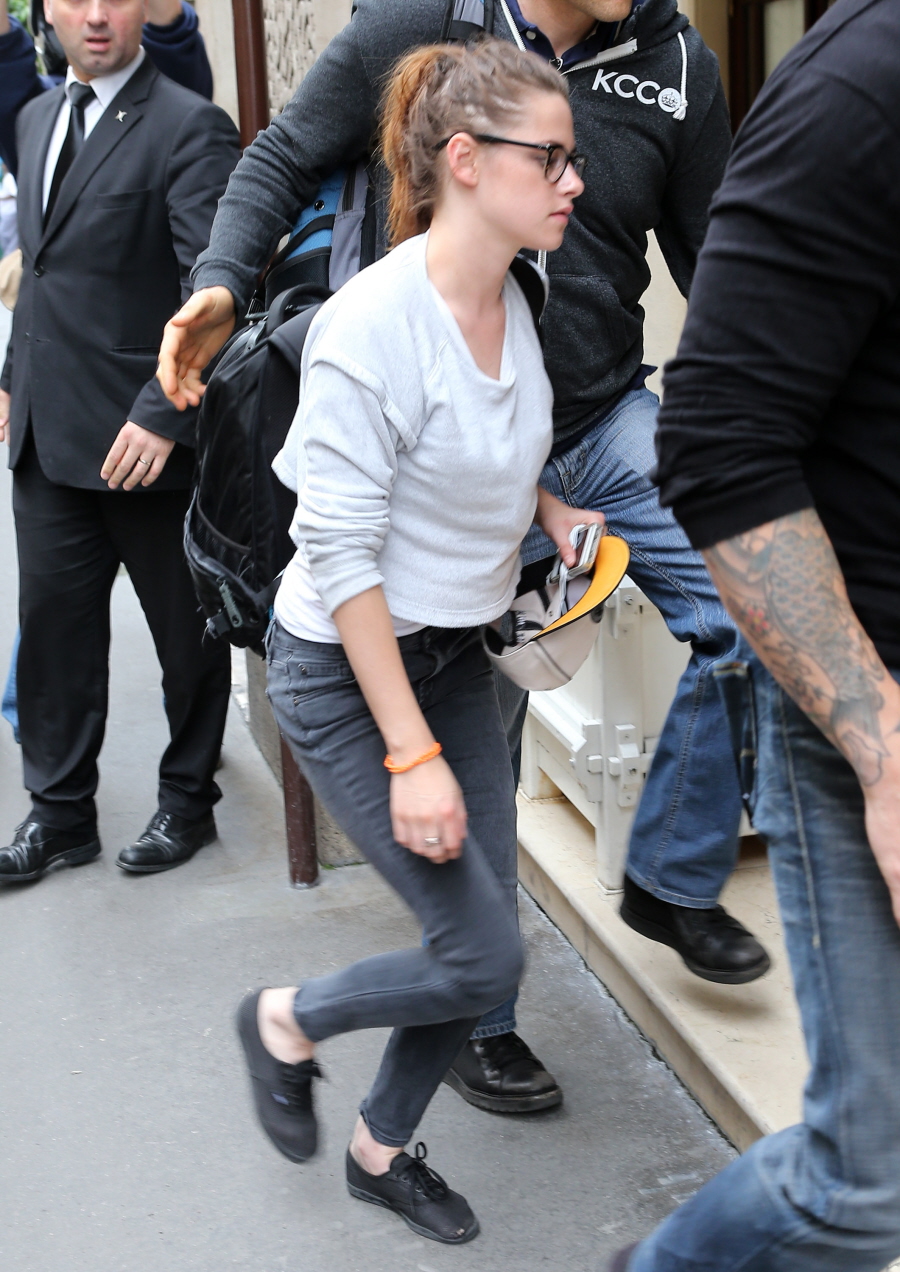 Photos courtesy of Fame/Flynet.