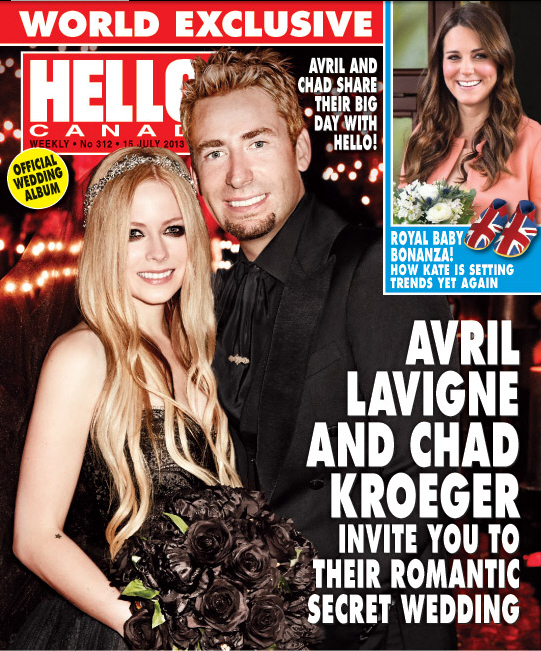 As it turned out, we were a little bit premature in declaring Avril Lavigne and Chad Kroeger married on Sunday. They actually got married on Monday, Canada Day. They did marry in France, which is interesting, I guess, and they did extend their wedding celebrations to include basically four days of partying. Above is the official wedding portrait – apparently, Chad and Avril sold their exclusive wedding photos to Hello Mag. I would love to know how much they went for. Maybe a cool $1 million? Something like that, I bet.
Avril wore a black wedding dress by Monique Lhullier, and while that's definitely "try-hard," it's also not that offensive to me. Fun fact: Sarah Jessica Parker wore black to her wedding to Matthew Broderick too. You can see another photo of Avril in her black wedding gown here. It seems to be a rather standard strapless gown with a big, tulle skirt. Again, not that offensive to me. What does offend me is the eye-makeup. That's not "punk rock". It's just ugly, and it looks like she's sweating or crying off her makeup. You can also see photos of Chad and Avril's pre-wedding rehearsal or something here – to that, Avril wore a much more traditional white gown.
After Avril and Chad said their vows at the Chateau La Napoule in Mandelieu, France, they had a fireworks show. Sure. Why not throw a huge party if you can afford it? The reception was described by one source as a "wild, all-night party with drinking, dancing, incredible food and lots of laughter and tears of happiness."
One last thing… does she have a bouquet of black roses?!!? That's so… unusual.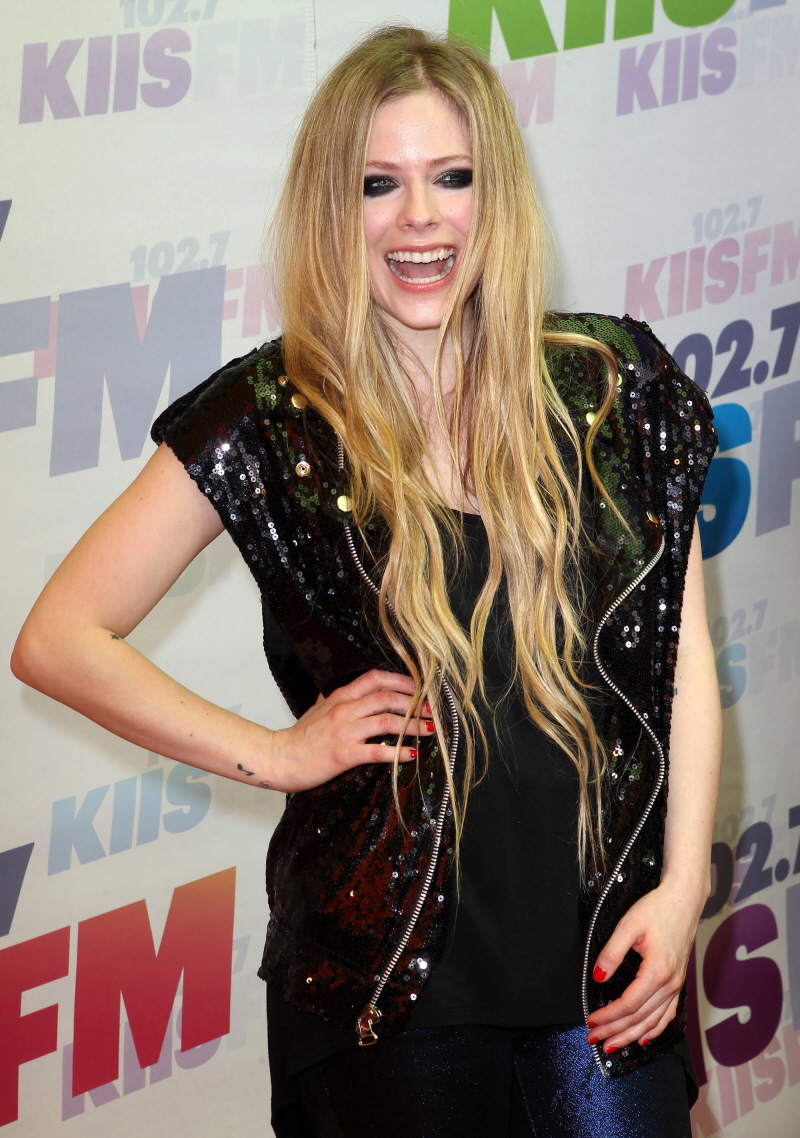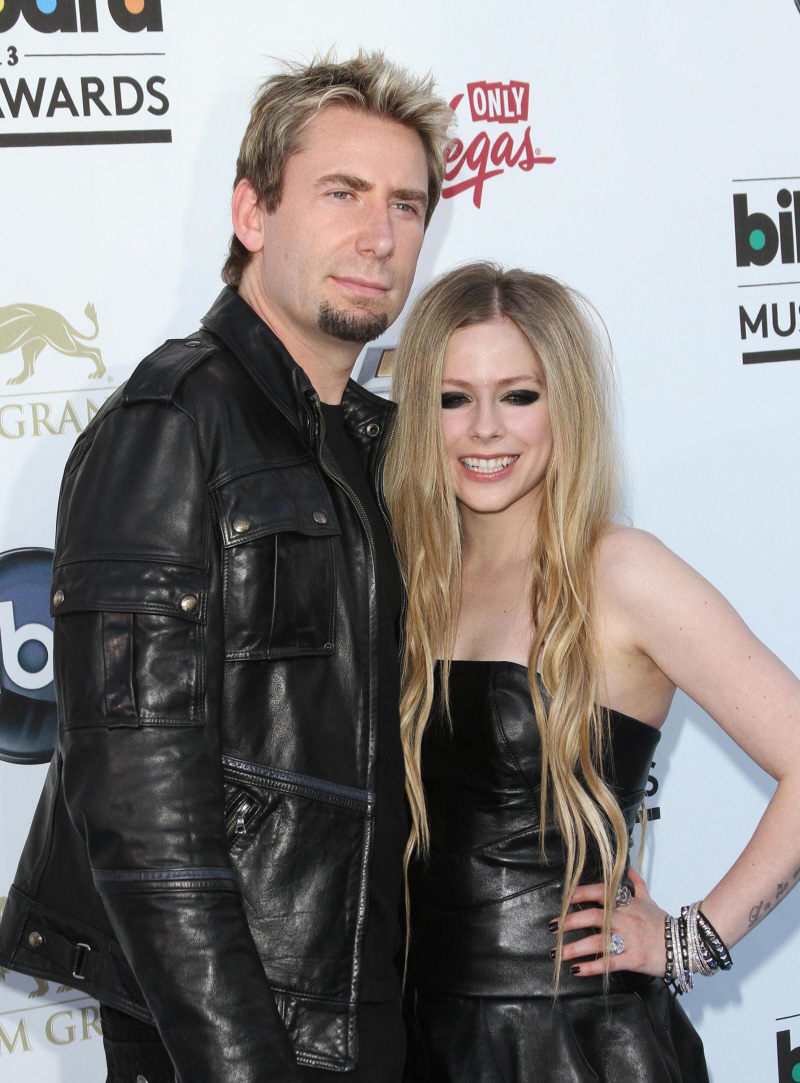 Photos courtesy of Hello, WENN.