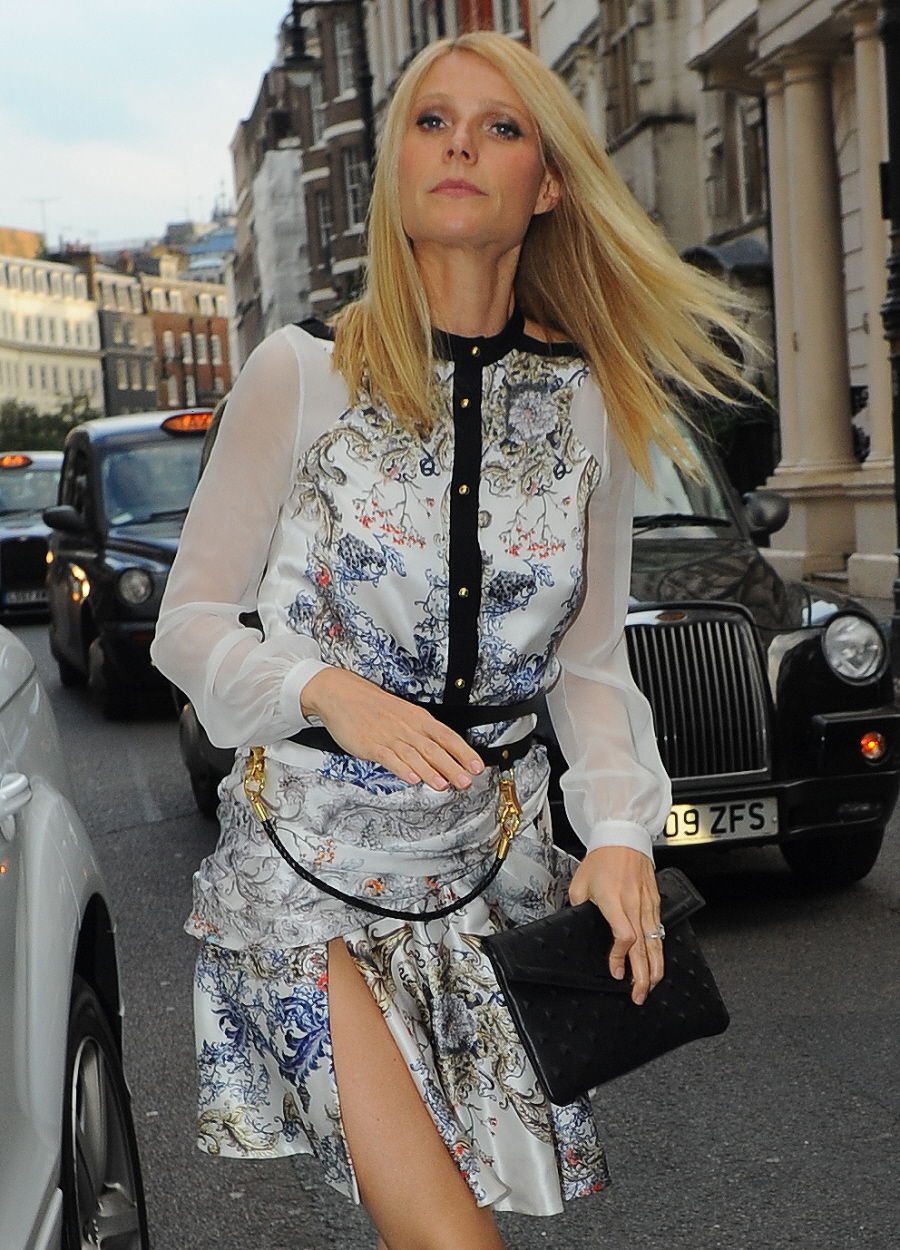 Gwyneth Paltrow seems to have two new interviews this week, one with Good Housekeeping and one with Cosmo UK. It's weird to me that Gwyneth is still giving interviews after her total media over-saturation for like three solid months while she promoted her cookbook and Iron Man 3. By the end of those dual publicity tours, I think even the most ardent Goop-supporters were totally over her. But still, Gwyneth doesn't realize that she loses fans every time she opens her mouth. So let's just enjoy these new little pearl drops of Goop:
Gwyneth on her best decision to date: "To marry my husband."

Best achievement to date: "My children. I was really lucky to have two healthy children, and I enjoy the process of raising them and watching these amazing human beings start to come out and be themselves."

Her best Saturday morning would be: "Sleeping in and then having a really lazy day with the family, cooking, laughing and hanging out."

Her most treasured meal: "It was a meal out with my whole family. My dad was still alive and my grandparents were there, and we were visiting my brother who was at university in New Orleans."

Smoking: "I smoke one cigarette a week. The girlfriends I smoke with know about it, but I would never do it in front of my kids."

She doesn't believe sunbathing is bad for you: "I don't think anything that is natural can be bad for you. I try to get at least 15 minutes of sun a day… We're human beings and the sun is the sun – how can it be bad for you?"

Botox: "I don't like Botox. I think on some faces it works, but it's when you can really see it that it starts to look fake. I think people look at tiny patches of their face and try to fix everything – they've lost the plot!"

Guilty pleasures: "I love Starbucks; I'll have a cappuccino. My guilty snack in the UK is cheese, and in America, things on buns: A lobster roll and French fries, or a turkey burger with cheese."
There are lots of "natural" things that are bad for you, so I don't understand the argument of "the sun is natural, natural things are always fine!" I mean, I sort of agree with her about the sun too, but I don't have a family history of skin cancer either, so I'm not going out there, trying to convince people to follow my lead. But you reach a certain age, and you should be wearing sunscreen and you should stop sunbathing too, but I guess Gwyneth thinks those kind of rules are just for peasants. Plus, Goop needs all of the Vitamin D she can get (for real).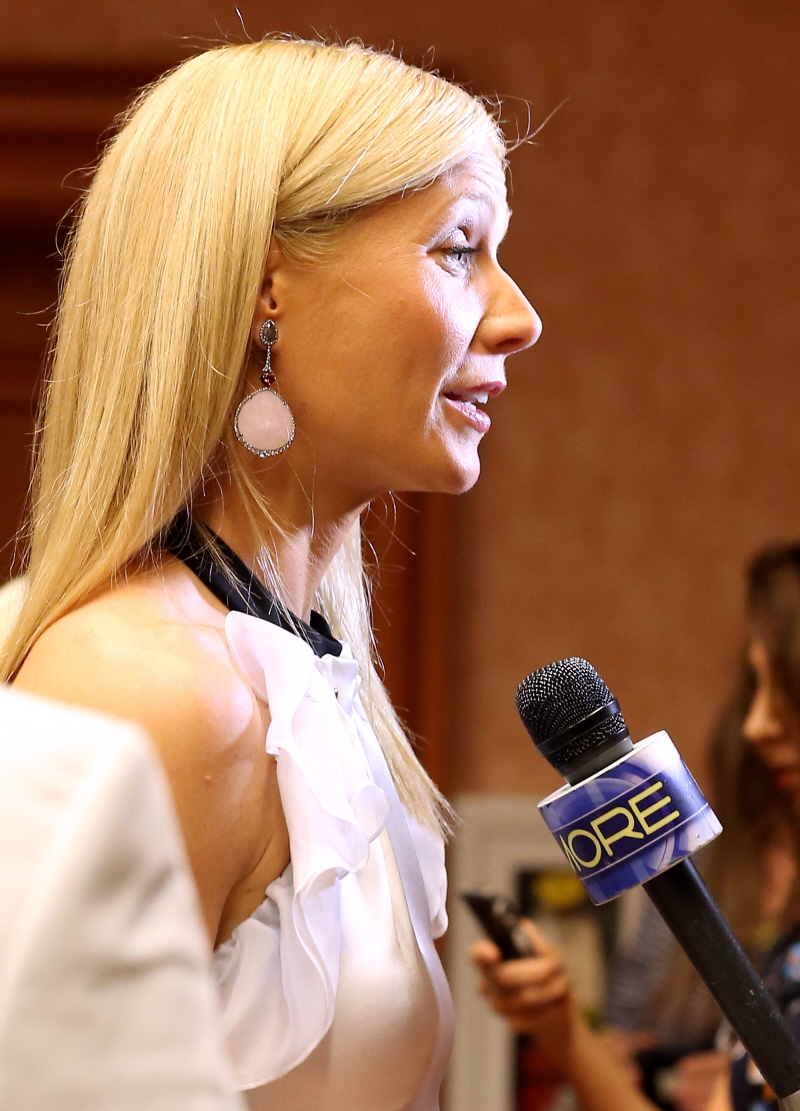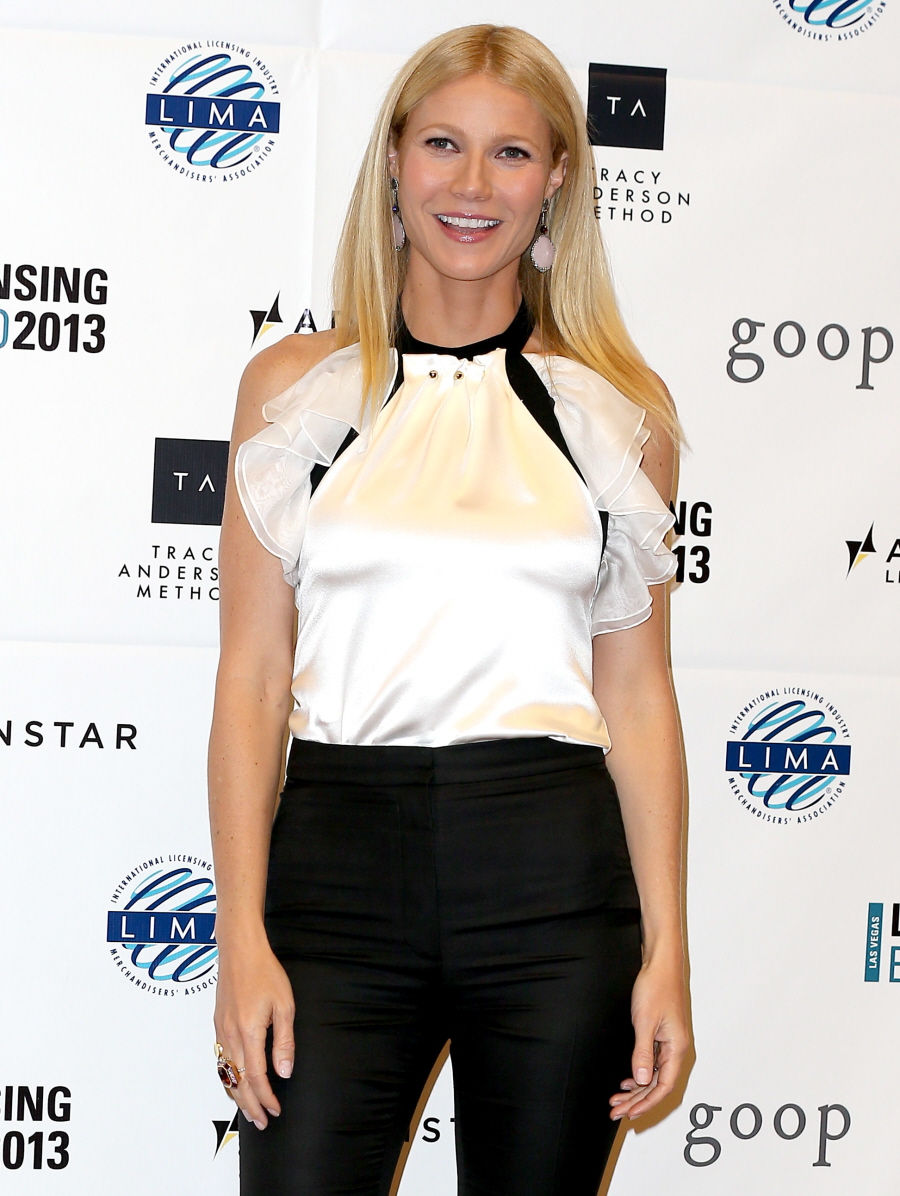 Photos courtesy of WENN.