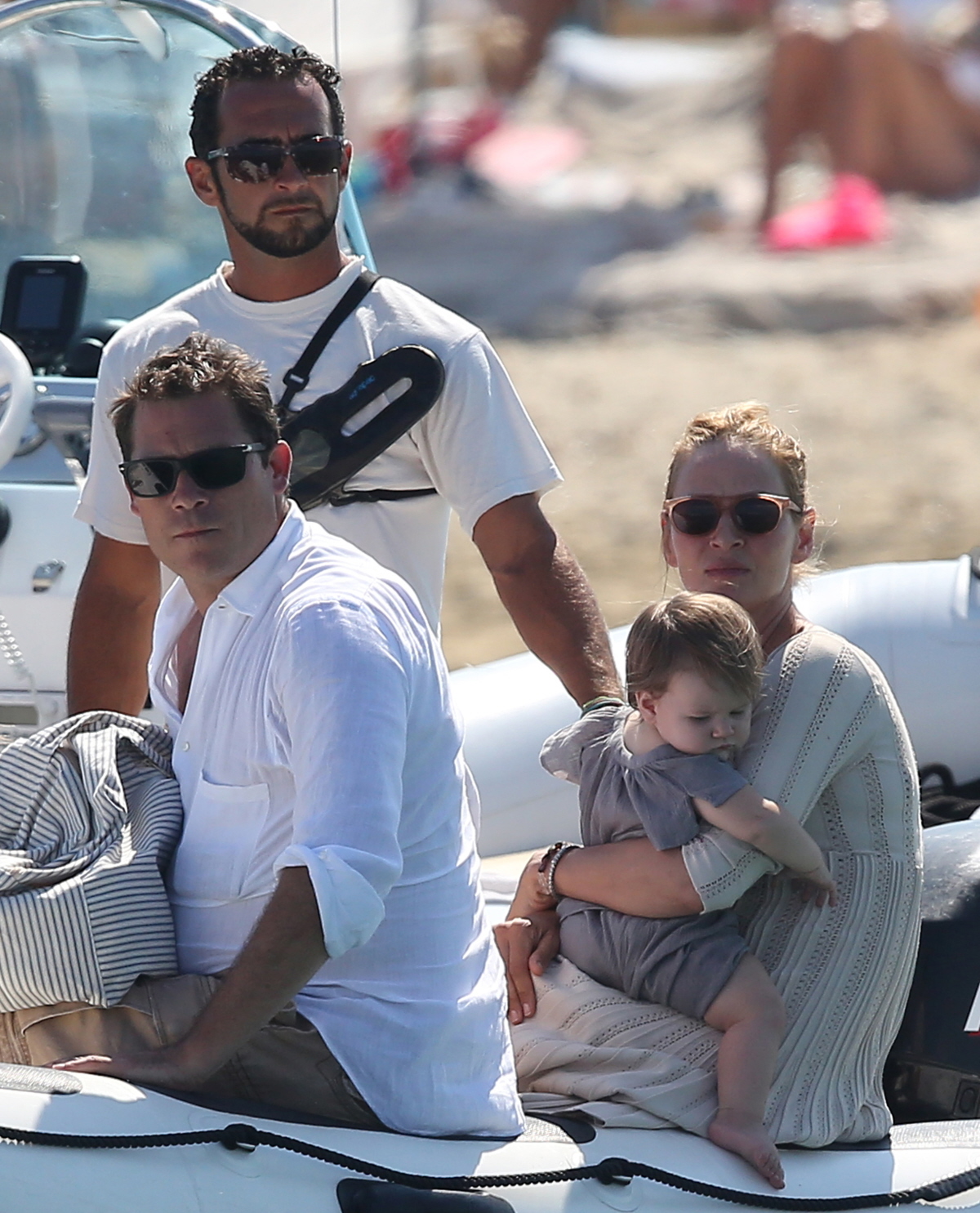 Here are some new photos of Uma Thurman and her on-again boyfriend and baby-daddy Arpad Busson in St. Tropez for their now-annual summer holiday in the South of France. Uma and Arpad brought along all of their kids, from what I can see. Do you want ages? Arpad is 50, Uma is 43, Luna Busson is 1 year old, Levon Hawke is 10 and Maya Hawke is 14. I say "Luna" like the baby's name is so simple. It's not. Remember, Uma decided to call her baby daughter Rosalind Arusha Arkadina Altalune Florence Thurman-Busson, with the nickname "Luna".
Anyway, I decided to talk about these photos because we rarely (if ever) get to see Luna's face, and so these pics are sort of "breaking news" in the world of celebrity babies. Personally, I think Luna is probably going to end up looking more like her mom as she grows up (Uma's genes seem pretty strong in Maya and Levon), but right now Luna looks just like Arpad. It's pretty cute.
Uma's also lost all of the baby weight, as you can see in those bikini photos. She seems to have lost the weight on her own schedule rather than the tabloids' schedule, and I love her for that. She looks good. And I am kind of surprised that Uma and Arpad are still together at this point. Their relationship always seemed hyper-dramatic and like they were constantly breaking up and getting back together. Maybe the baby has brought them closer together.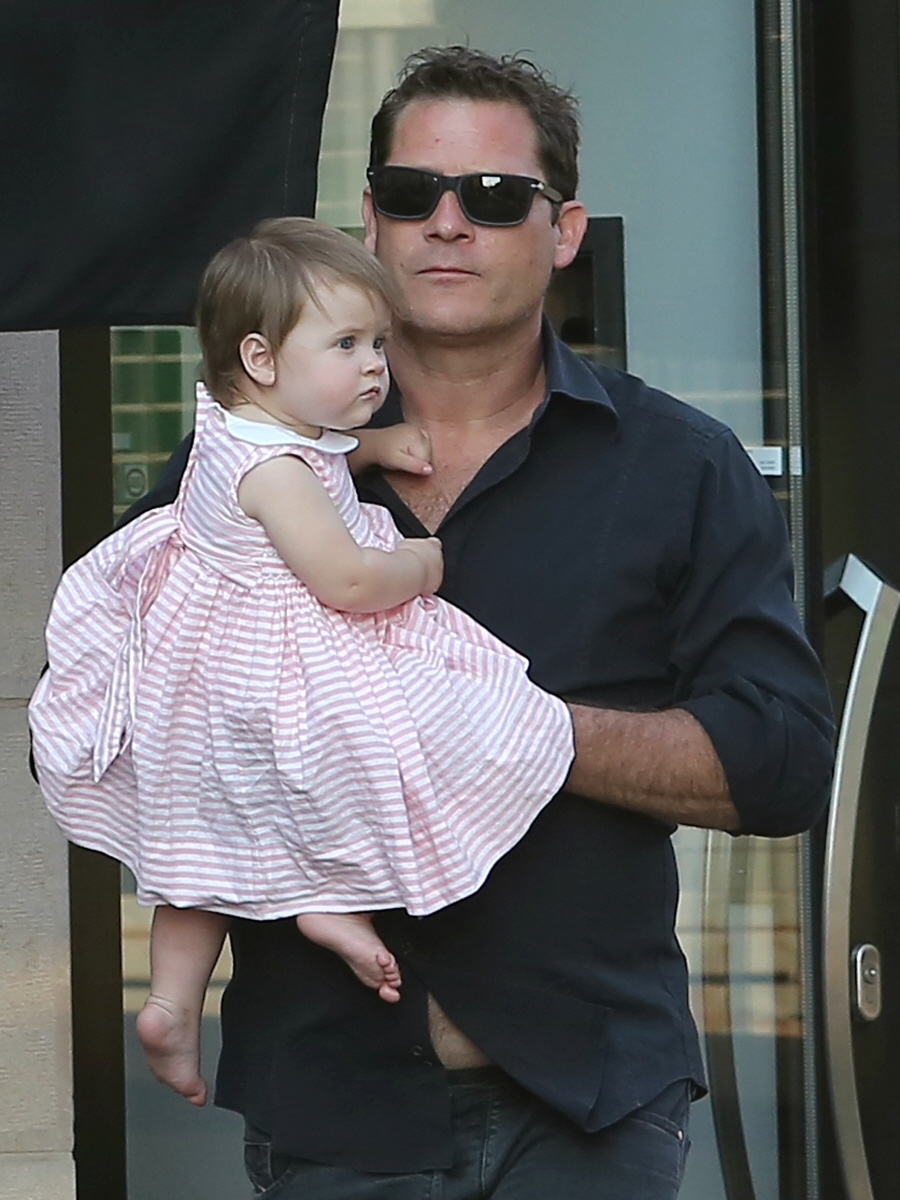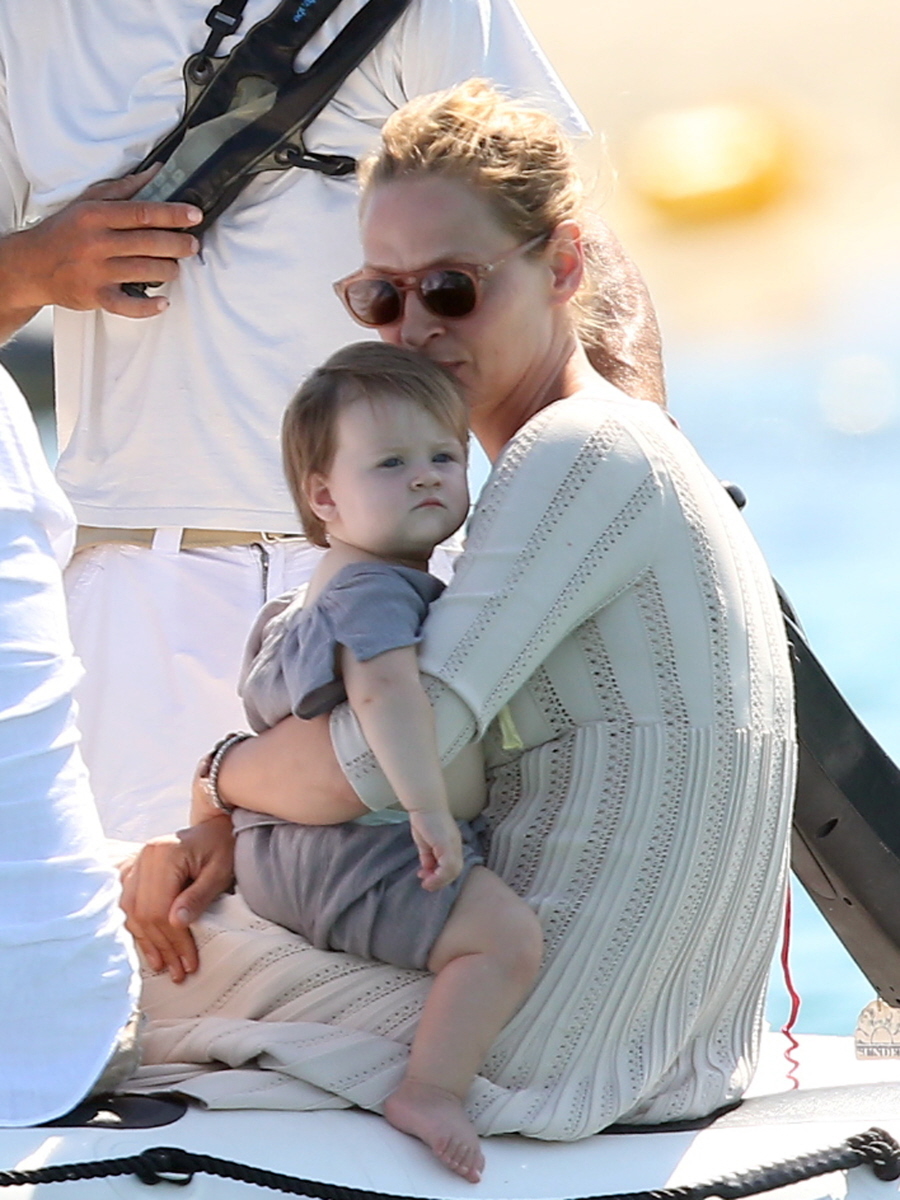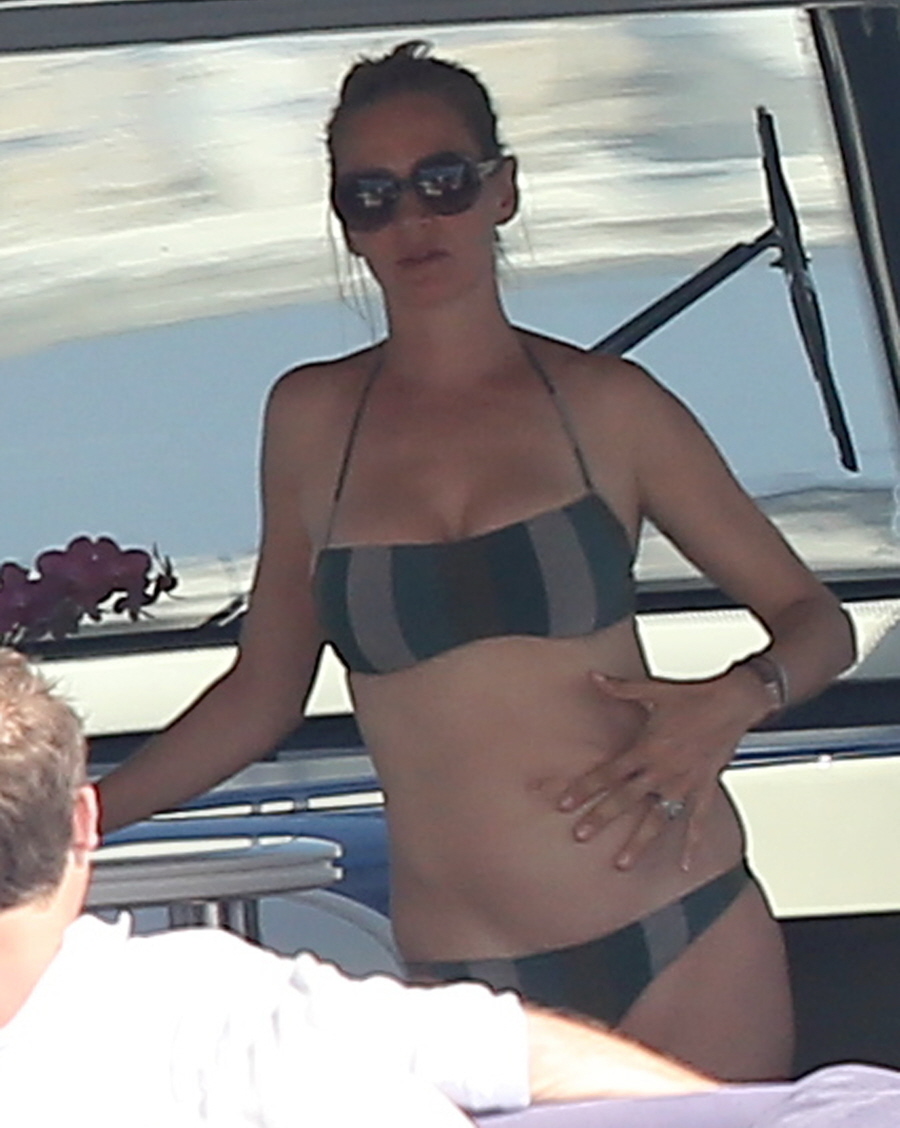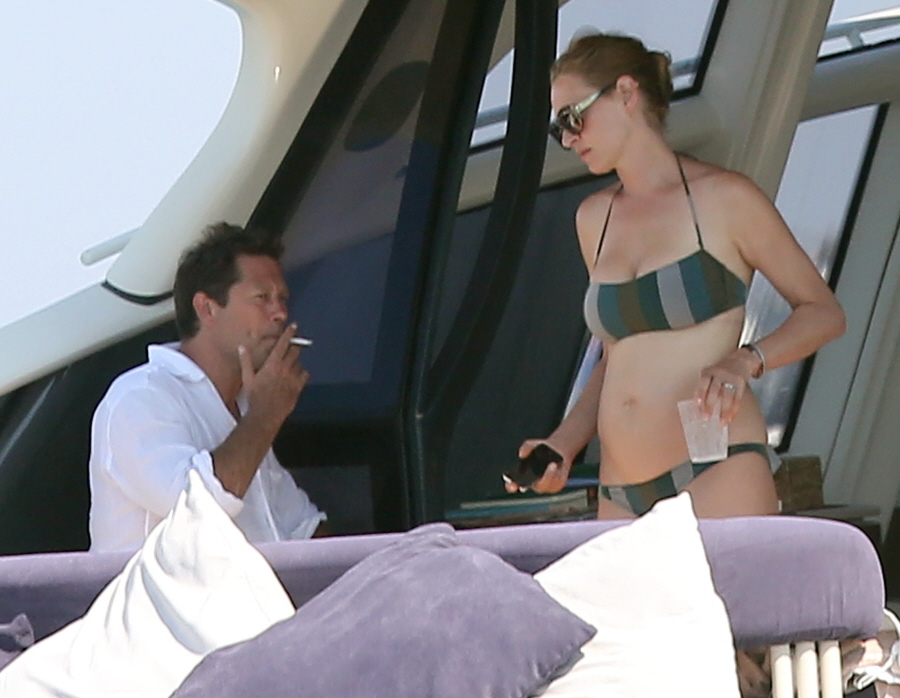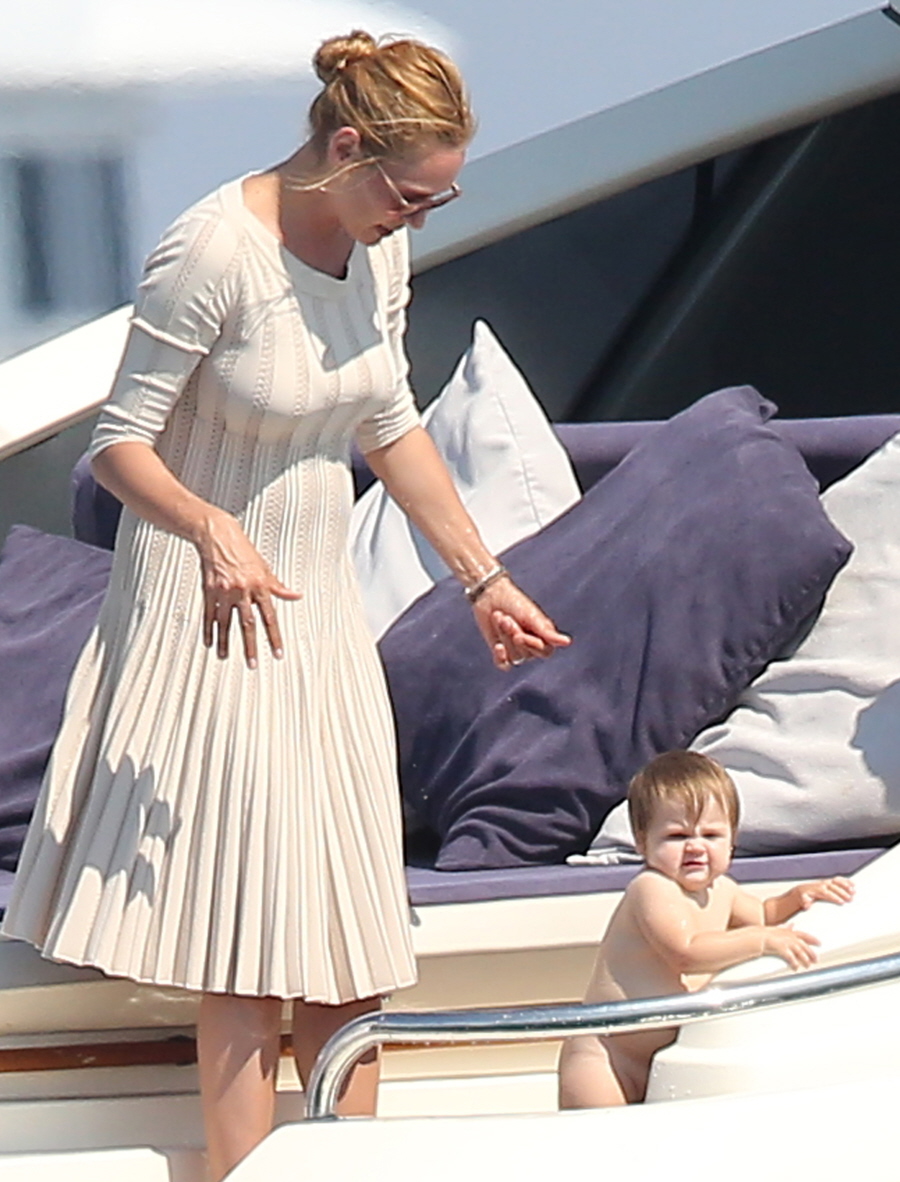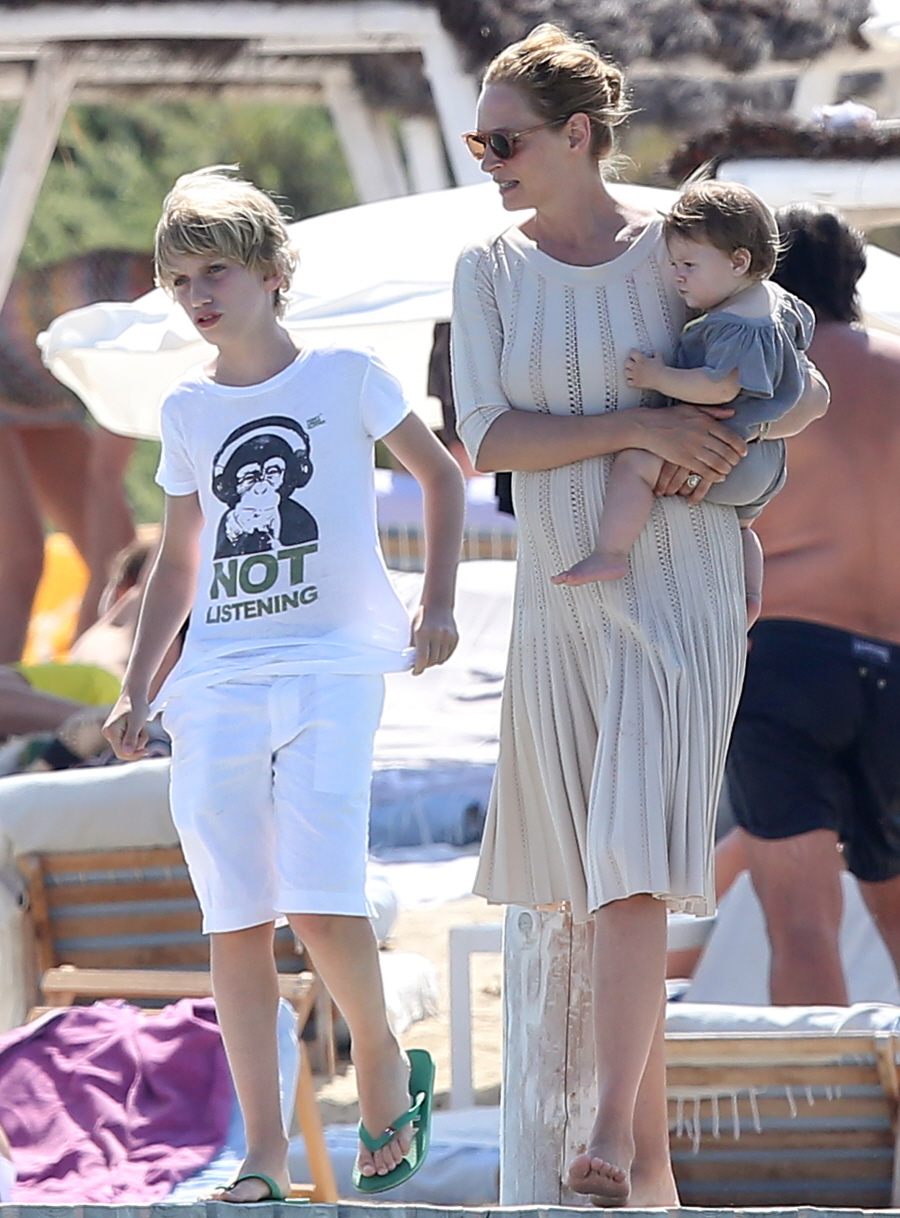 Photos courtesy of Fame/Flynet.