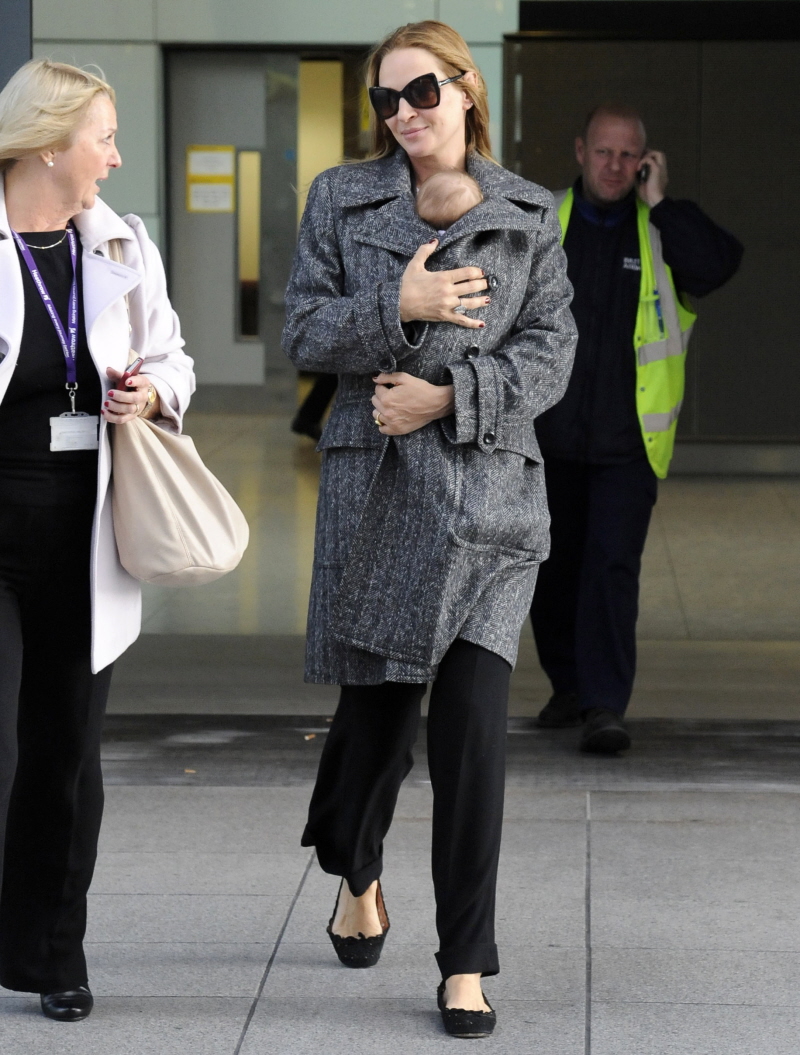 These are photos of Uma Thurman arriving in England, having just flown in from LA. Did she dye her hair darker since we saw her two days ago? I think she did. When Uma was at the Elle Magazine "Women In Hollywood" event on Monday night, she had darkish roots, but most of her hair was her standard blonde shade. And now she looks pretty much brunette. Fascinating! Also, at the Elle event, many of you thought Uma looked a bit tweaked or "refreshed". I do think she looked – and in these photos, looks – different, but I attributed it to weight gain from her pregnancy. She hasn't lost all of the baby weight, and her face still looks "filled out" to me. But sure, maybe she's tweaking…? I really don't know.
Really, I'm just writing about these photos because I love the whole vibe here. I love Uma's coat so, SO much. I want it. I want someone to tell me where to buy it and I want it to be less than $100. I WANT IT. I love how breezy Uma looks too – like she's got her baby in chest carrier and she just wrapped her coat around the baby at the last minute. Uma just looks fantastic in these photos. Maybe that's just me – I'm still enchanted by the coat.
As I mentioned before, we still didn't know what Uma named her baby girl three months after she gave birth. Thankfully, last night Uma's rep confirmed the baby's name. It's EPIC.
Since giving birth to a baby girl on July 15, Uma Thurman and her beau Arpad Busson have stayed publicly mum on their daughter's name. Until now.

And it sure was worth the wait.

"I would like to announce Uma and Arki's daughter's name for the first time officially: Rosalind Arusha Arkadina Altalune Florence Thurman-Busson, better known to family and friends as Luna," the actress's rep Gabrielle Kachman tells PEOPLE exclusively.

While the couple is keeping the origins of Luna's name private, Thurman's rep allows, "Each name has a special reason and meaning to her mother and father."

Born in Rhinebeck, N.Y., baby Luna is the first child together for Thurman, 42, and Busson, 49. She joins elder siblings, Maya Ray and Levon Thurman-Hawke, from Thurman's marriage to Ethan Hawke, and Flynn and Cy Busson, the financier's sons with ex-fiancee Elle MacPherson.
Rosalind Arusha Arkadina Altalune Florence Thurman-Busson? My God. I don't mind Indian names or Indian-sounding names (I have a traditionally Indian boy's name), but that's a MESS in the middle. And the baby goes by "Luna"? And not "Rosie" or "Lindie"? Or "Flo"? I give up.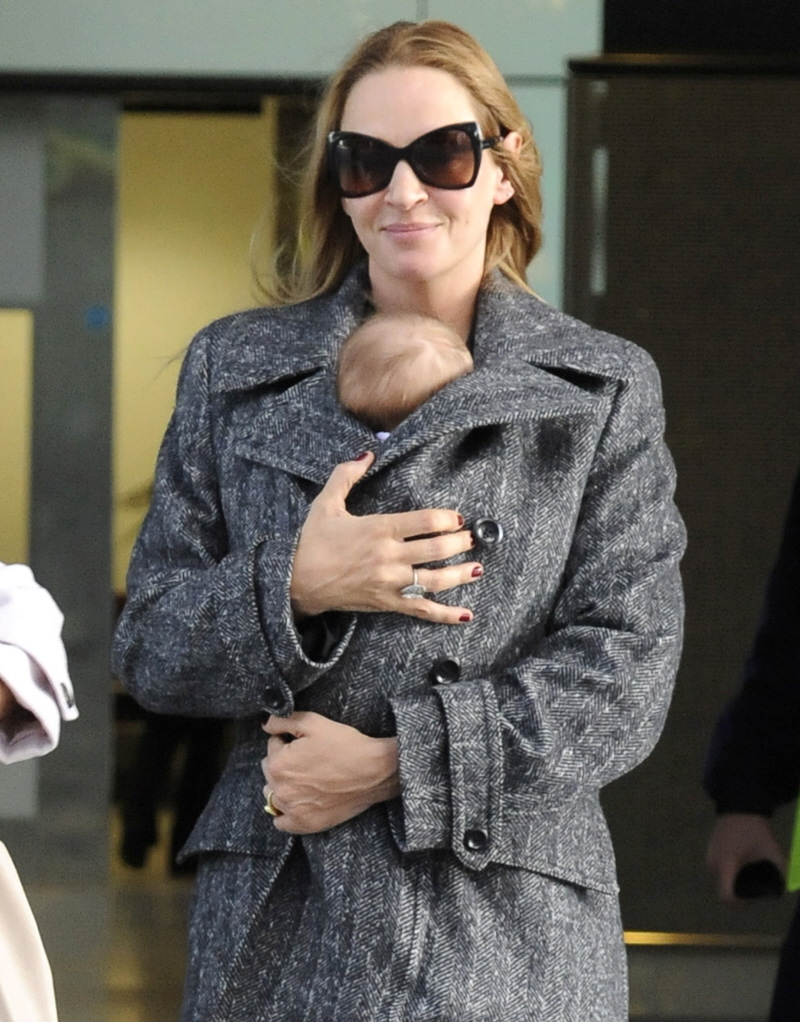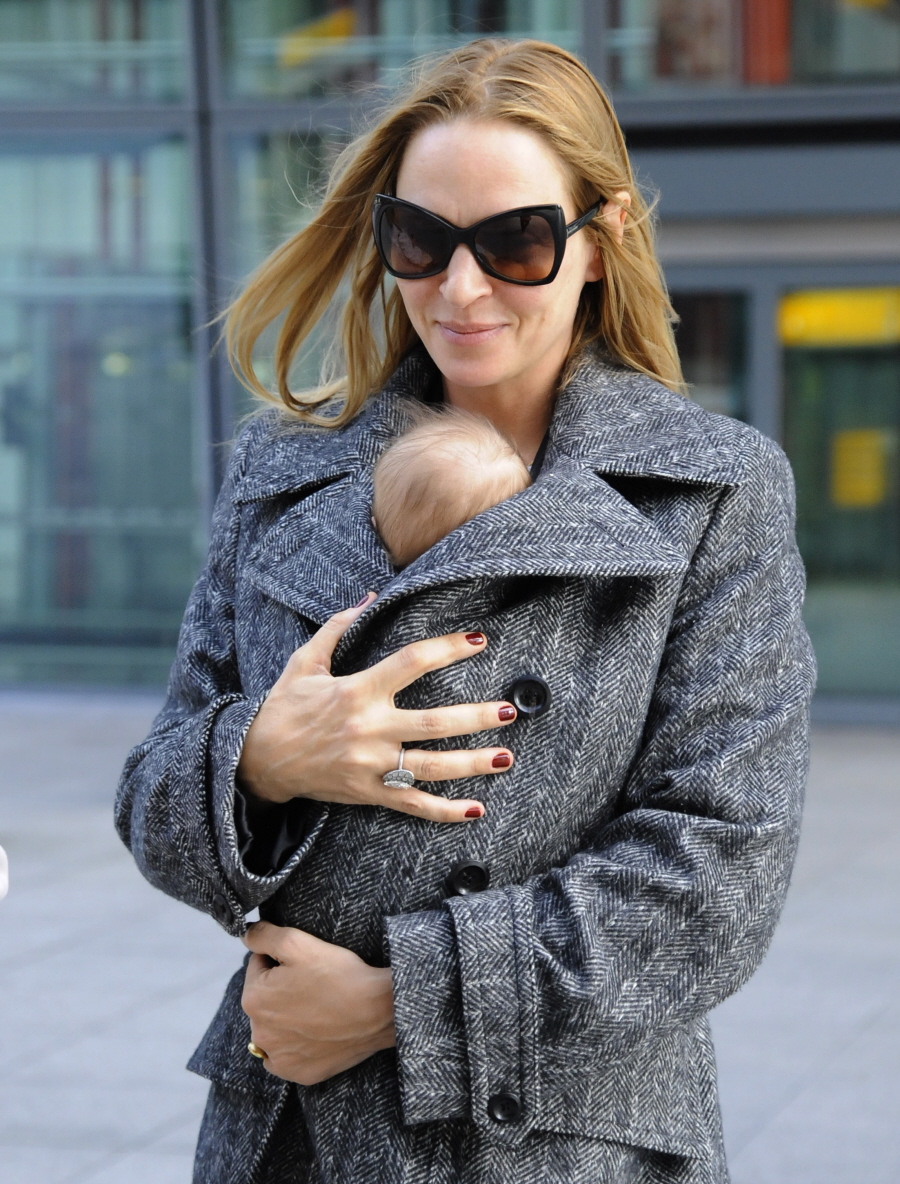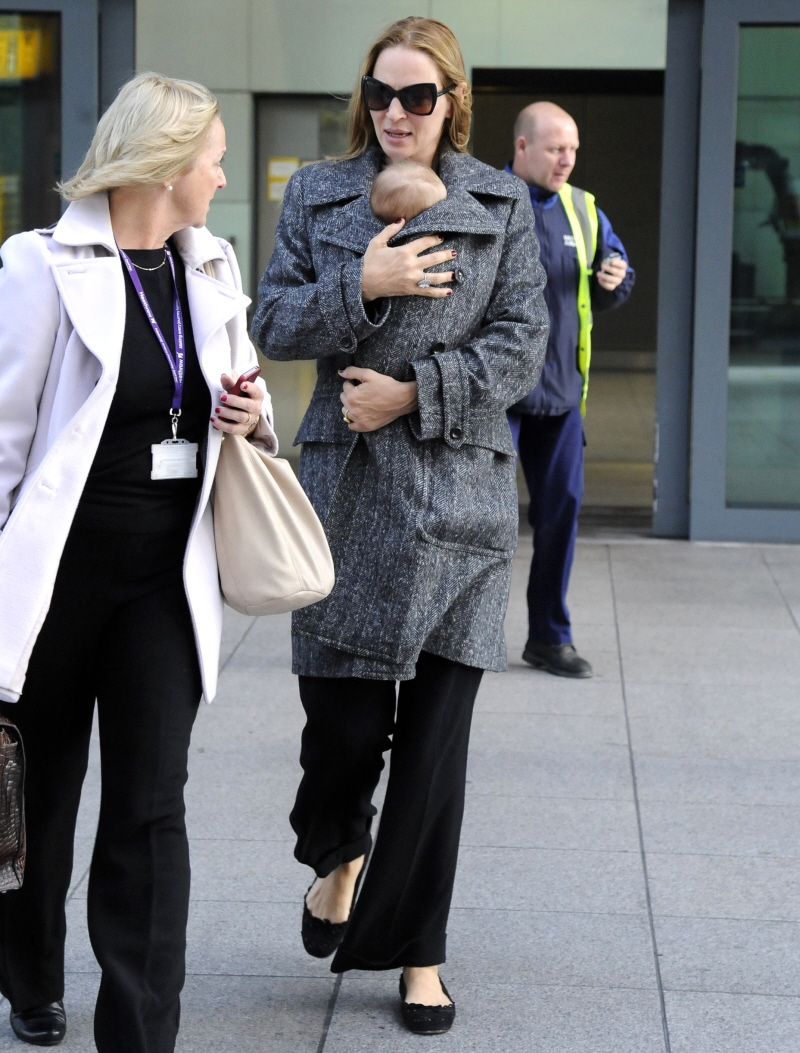 Photos courtesy of Fame/Flynet.