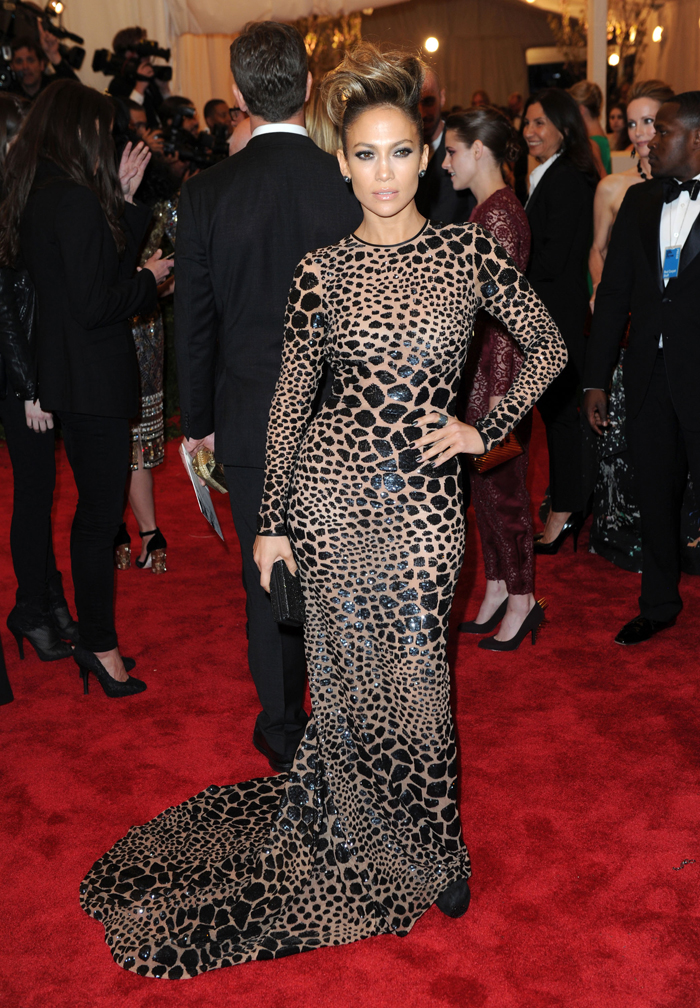 When I think of Jennifer Lopez's sense of style, the image isn't really a negative one. In my mind, JLo is a risk taker, and she isn't afraid to wear body-conscious ensembles that are fierce and flamboyant while (usually) managing to flatter her figure. Make no mistake, Jennifer possesses a fantastic body, and she must work awfully hard to maintain it, but it must also be a challenge to tailor clothing to her assets that probably aren't easily flattered by off-the-rack items. Whatever the case, I certainly do not think of Jennifer in terms of classic fashion (except for her recent wrinkly turn in Christian Dior on the Walk of Fame), but she seems to think that descriptor fits her. In fact, JLo insists that her style is very obviously a blend of Jackie O, Ava Gardner, and vintage, 1980s Madonna. Now I can sort of see the latter, but as far as Jackie and Ava are concerned? Bitch, please: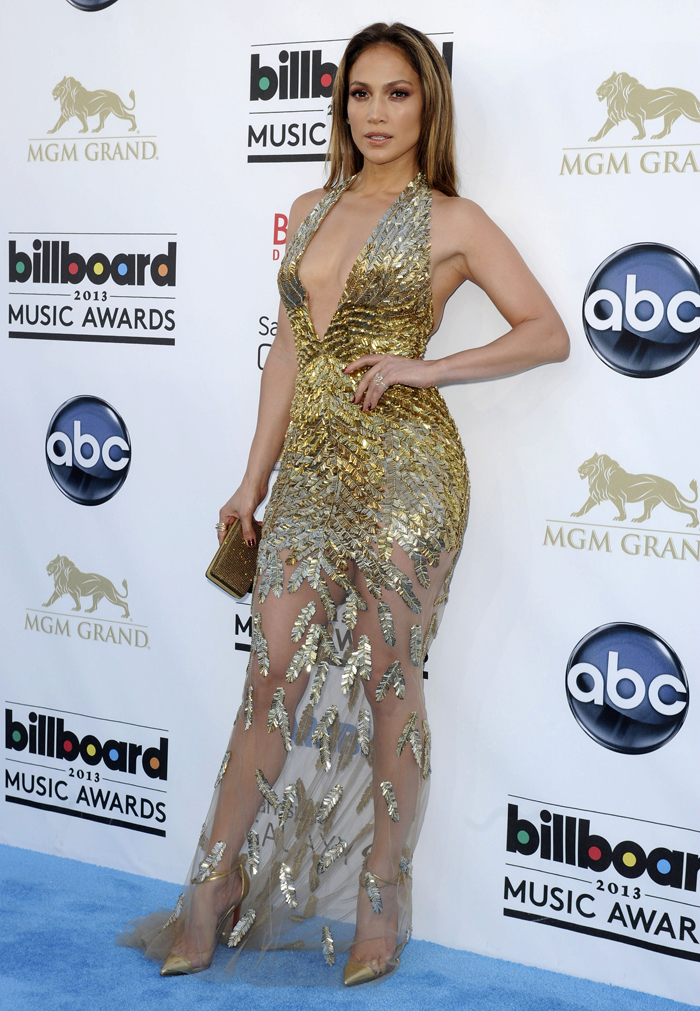 Jennifer Lopez says her style is a mixture of late US First Lady Jacqueline Kennedy Onassis, singer Madonna and Old Hollywood starlet Ava Gardner.

Jennifer Lopez's style is a mixture of Jacqueline Kennedy Onassis, Madonna and Ava Gardner.

The 43-year-old singer – who has her own fashion range for Kohl's – revealed she takes inspiration from the three very different style icons.

She said: "If you mix Jackie O with Madonna in the '80s and Ava Gardner, that would be kind of like my style."

Like Madonna, 54, Jennifer is known for her provocative stage outfits, but she is regularly commended for her red carpet style – much like former US First Lady, Jackie, and Old Hollywood actress, Ava, were.

No matter what she wears, the singer-and-actress insists it's important to carry every outfit off with confidence.

She explained: "You just have to decide what you feel most confident in, because confidence is what makes people sexy. You have to be you but don't get stuck."
[From Contact Music]
Okay, Jennifer has a point about carrying her various fashion forays off with confidence. She always wears her outfits — they do not wear her at all. But I still unavoidably laugh at JLo thinking people will readily tie her fashion sense to Jackie O and Ava Gardner. She seems to think that she can just put that out there, and eventually people will believe it, which is ridiculous … especially when Jennifer's most important accessory of the past couple years has been a young piece named Casper Smart. Madonna would totally go (and has gone) there though.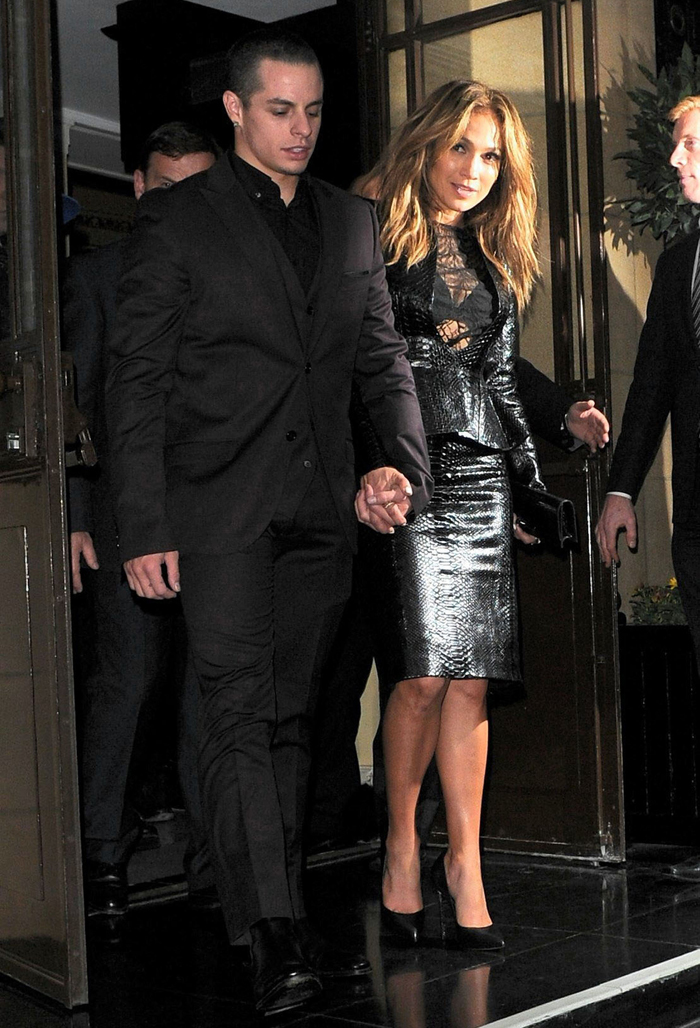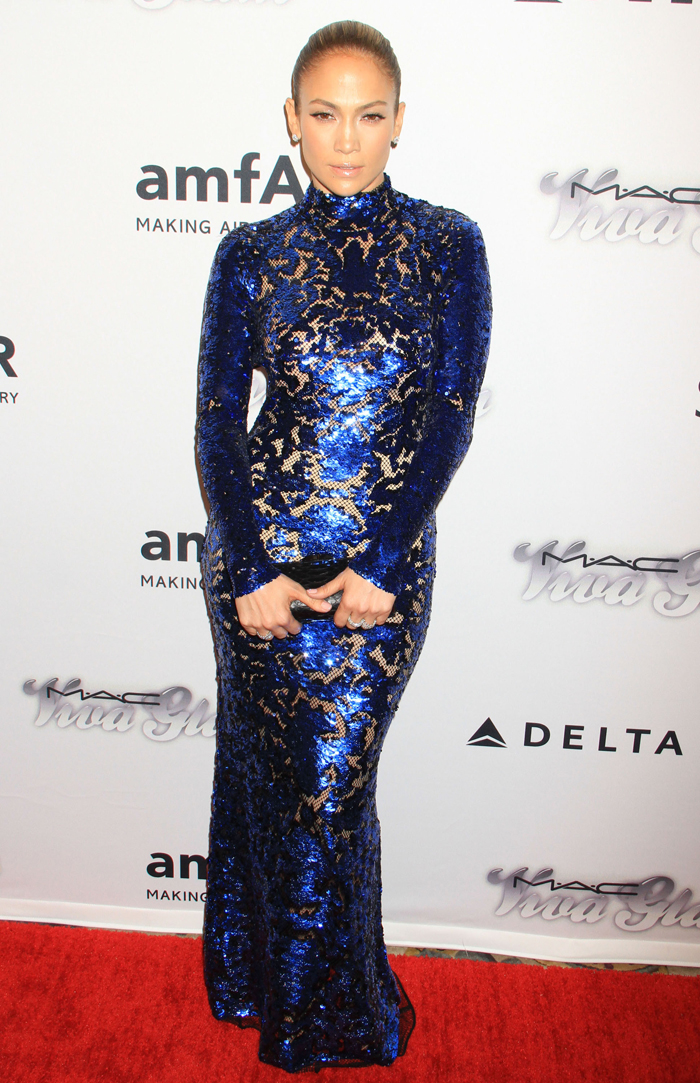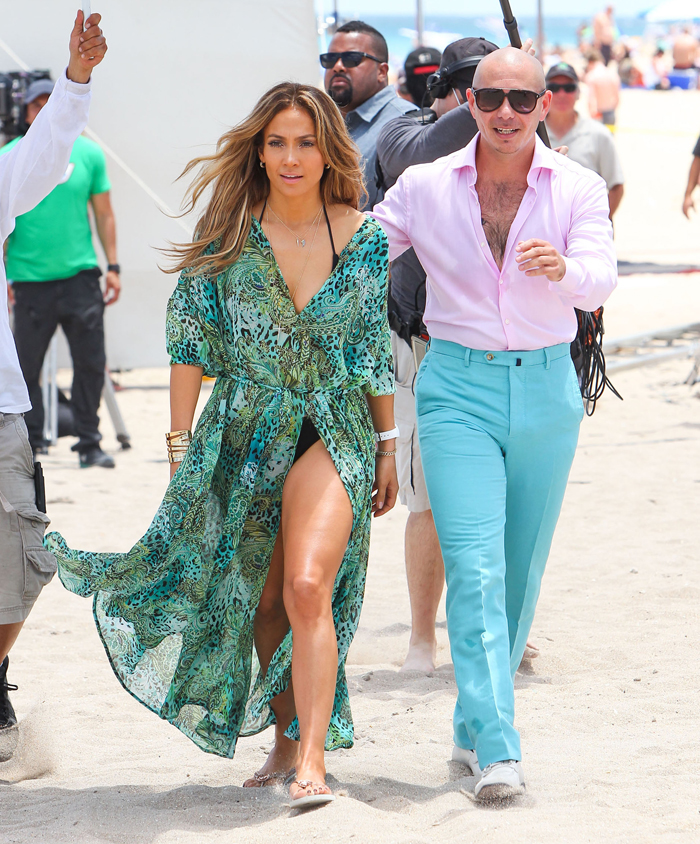 Photos courtesy of Fame/Flynet