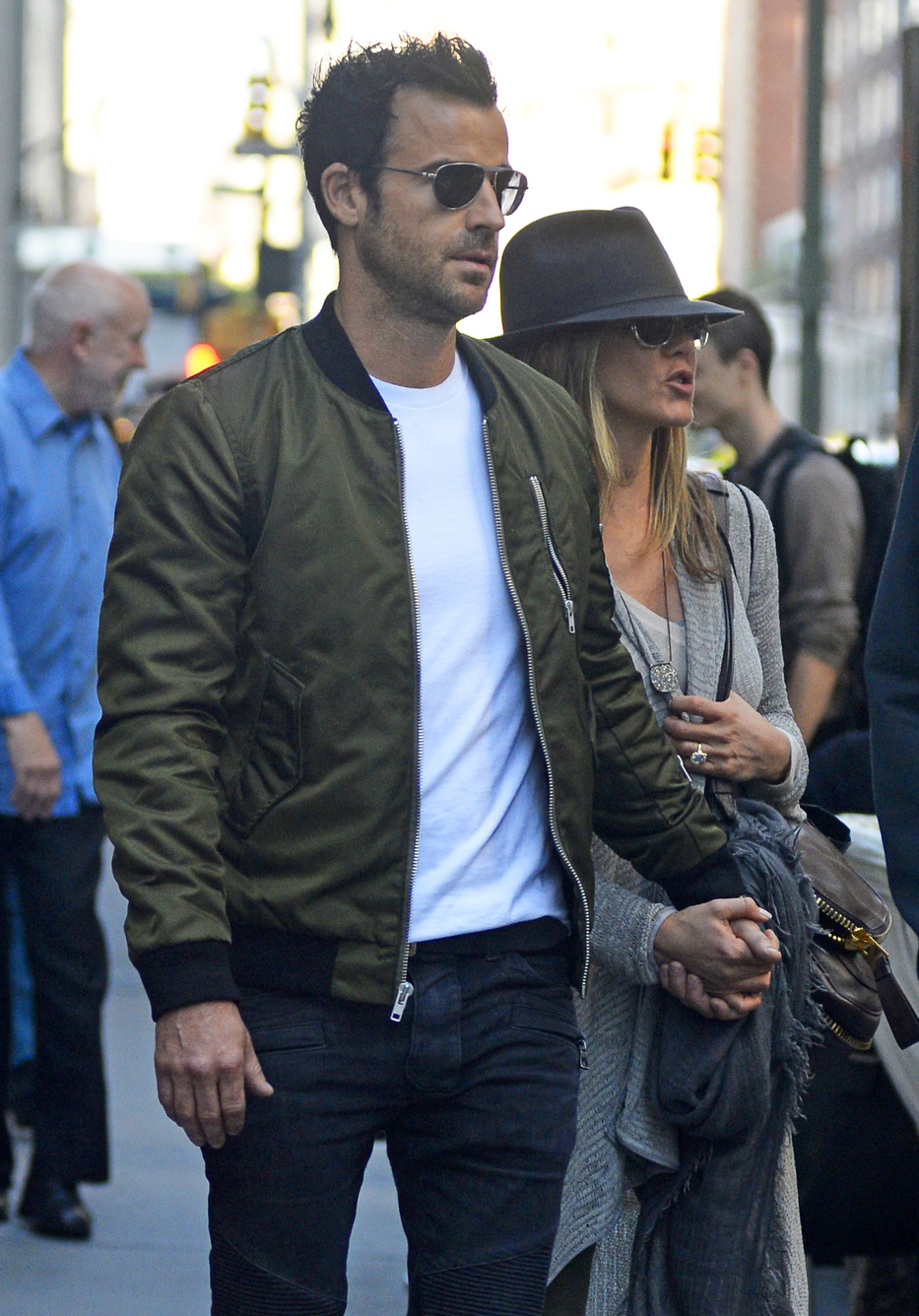 In last week's tabloids, there was yet another story about Jennifer Aniston and Justin Theroux and their failed (broken!) wedding plans and how everything is falling apart, and poor, poor Jennifer. I didn't think much of it, only that I find it weird that every tabloid isn't running stories about JustJen's doomed romance, just because that is what tabloids seem to be built for: endlessly throwing pity parties for Jennifer Aniston. While I do think there's trouble in skinny-jeans paradise, I never really considered the idea that Jennifer and Justin are completely DONE. Well, yesterday we were treated to endless headlines like "Jennifer Aniston, Justin Theroux Resurface Amid Split Rumors" and "Jennifer Aniston and Justin Theroux Reunite Amid Breakup Rumors". You can see the X17 exclusive photos here.
So, what does it mean? It means – to me – that Jennifer and Justin are far from over. As I said, "canceling wedding plans" doesn't automatically mean they're breaking up. For one thing, Justin isn't even sure if his HBO pilot is going to get picked up. He still needs Jennifer to help with that, and if and when it gets picked up, then there will be a host of new problems because the series does film in New York and Jennifer is adamant about staying in LA. It also means that Jennifer and Justin have already put a lot of time (and famewhoring) into this relationship and it would be a pain in the ass for both of them to start from scratch with new people. That's my prediction/hope: that Jennifer and Justin stay together for a while longer.
That being said, it does seem that Justin is increasingly over The Aniston Show, you know? The subtext of People Magazine and Us Weekly's reporting continues to be that Justin is kind of tired of everything in their lives being about what she wants, what she needs, about her issues and her hair and her projects, etc. Us Weekly's new story about the situation seems to emphasize that too. A source tells the mag that they postponed the wedding because "Justin got weirded out by all the rushing. Nothing has happened on that front in a month… She has been cranky from this stress… Justin's never seen her like this." So, Jennifer was super-stressed out and yet – once again – Justin is the one pulling the plug on the wedding. Interesting.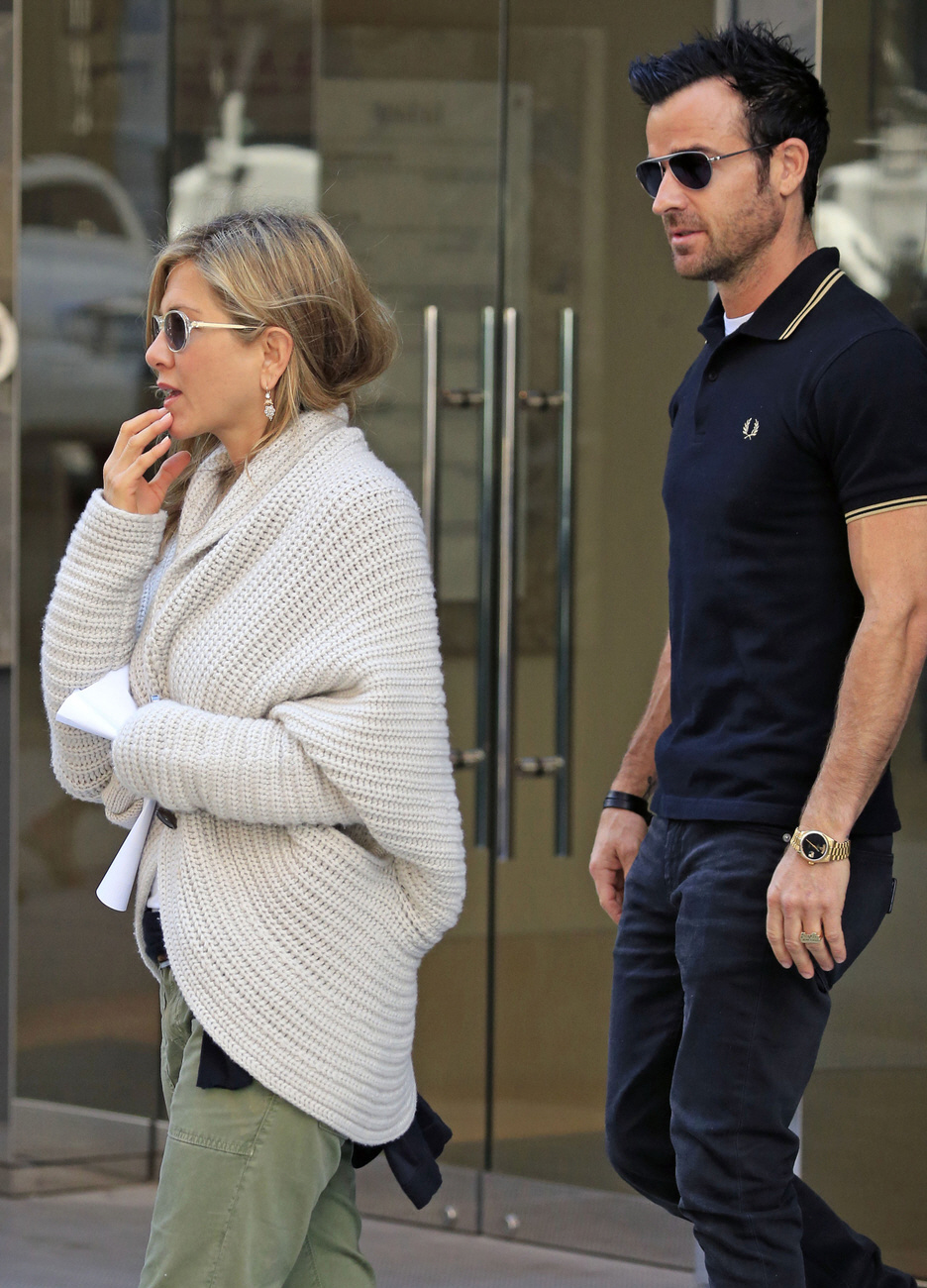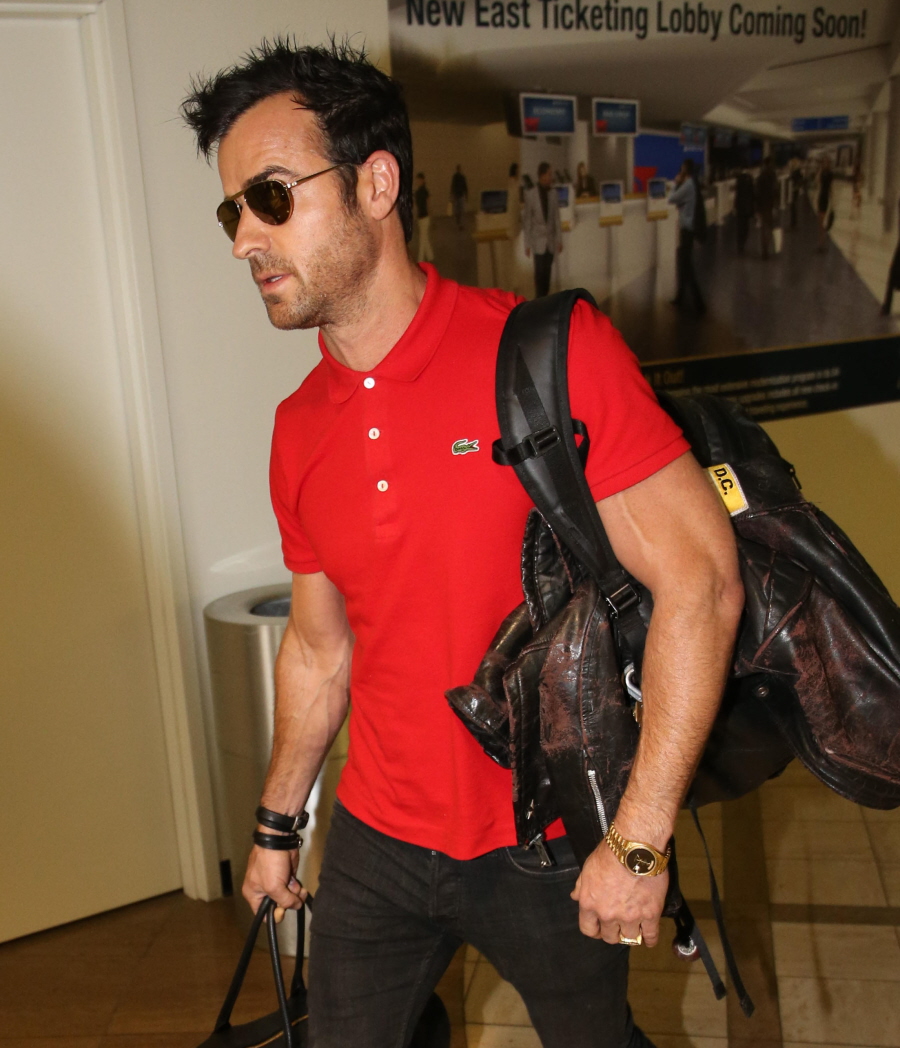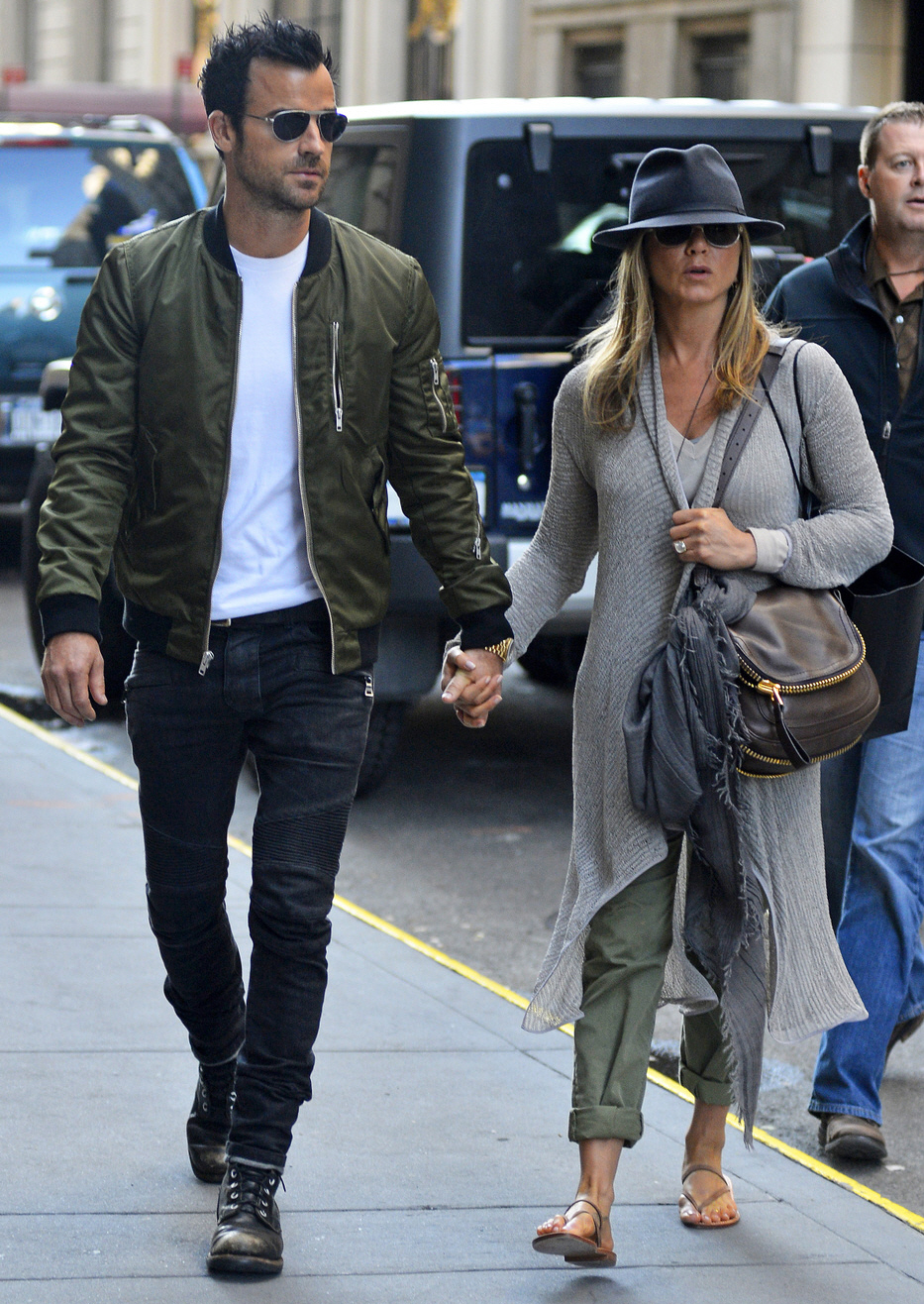 Photos courtesy of WENN, Pacific Coast News.