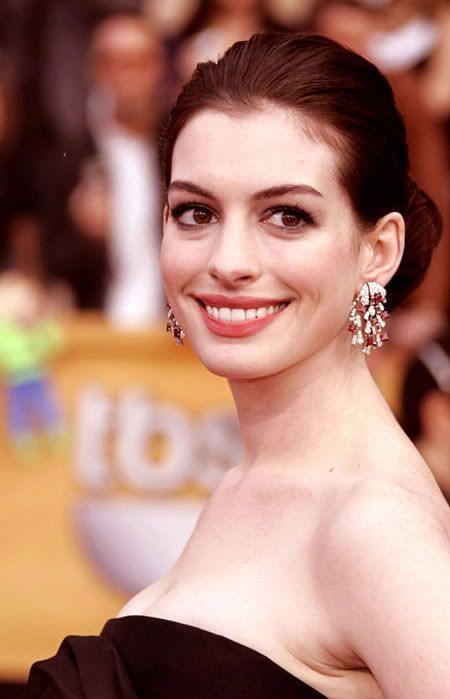 Sometimes I just need to escape from the ANS Circus and Britney… as does Anne Hathaway who for some reason was in People Magazine on Tuesday stating,
You know, Lindsay [Lohan] and I have a lot more in common than people think.We've all done things we shouldn't, it's just I did stuff at college, when nobody knew about it, so I'm not a saint.
Yeah sometimes I have that problem as well, so when I feel people are treating me with respect, I show my nips too! But people don't care when I do it though. I'm just some college student too, it's to be expected!
I found out you can only dance on so many tabletops. I got that all out of my system and now I'm healthy and I'm grounded.
I wonder what Anne's motives are for saying this… is she sick and tired of being portrayed as the nice sweet girl and is she is tired of others getting headlines? It seems like Anne is really trying hard to dispel the "myth" that she's a nice girl. I had to give her kudos for admitting that she battled depression because it takes a lot of humility to admit that you have an illness in Tinseltown.
But where is she going with this, "Oh I sowed my wild oats and I curse and I'm just like you" crap? To me, it sounds like she is just trying to stay relevant and newsworthy.
And I leave you with this last quote of hers:
I wasted so much time. I was just annoying and narcissistic and smelled bad.
I guess some things don't change, Anne.