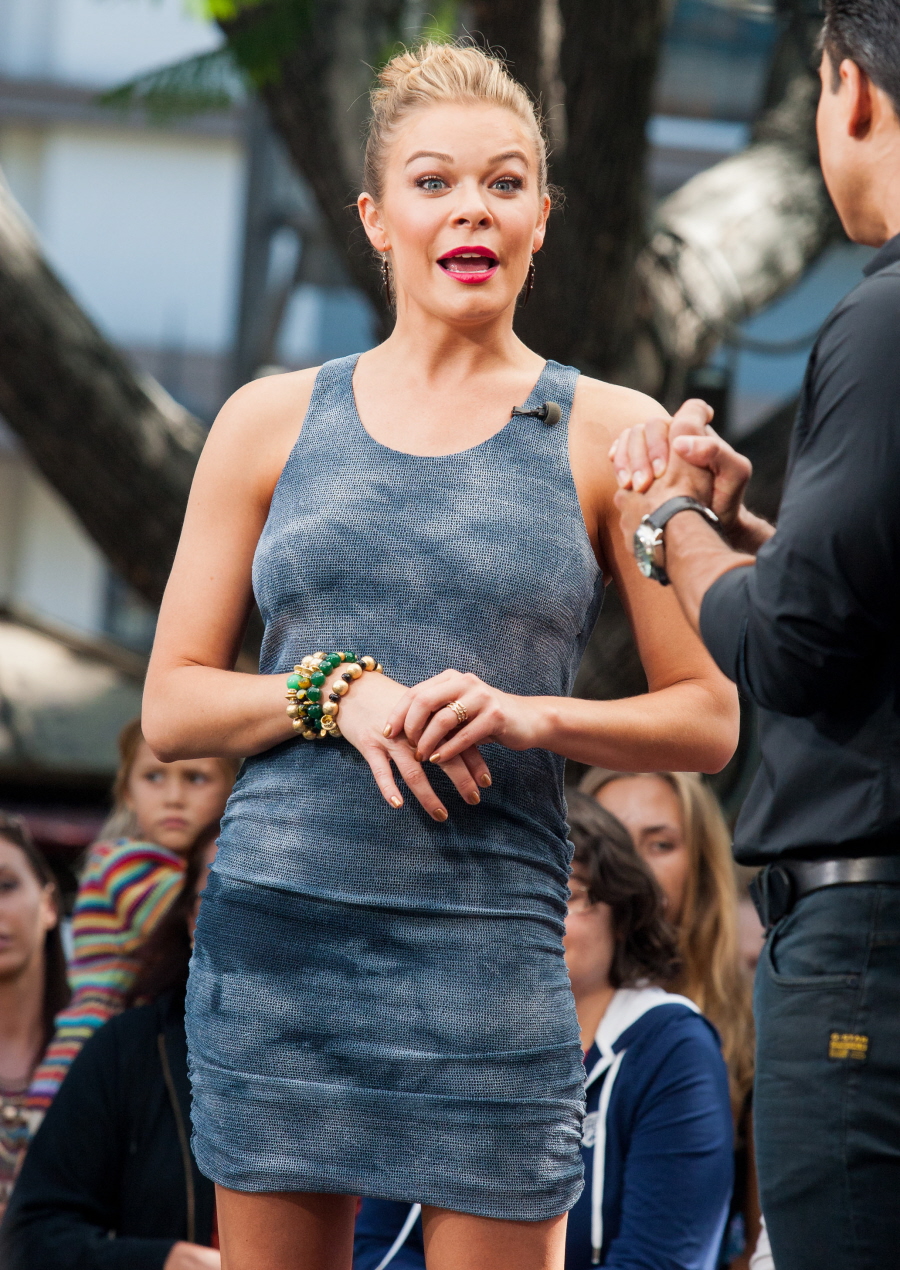 I didn't even realize it (how is that?!), but LeAnn Rimes appeared on Monday's episode of The Talk. I watch The Talk sometimes when I'm at the gym. I can't say it's a good show or even a so-bad-it's-fun show. It's just boring and monotonous and Julie Chen plucks my last nerve. So what a perfect show for LeAnn to appear on as she tries to half-heartedly promote Spitfire, which was absolutely a FLOP. First, LeAnn spoke to the ladies about the pregnancy rumors (spoiler: she's not pregnant) and she also "confirmed" the Radar story from two weekends ago about Brandi drunkenly causing a scene at Nobu:
Brandi Glanville and LeAnn Rimes are not on the best of terms and the country singer confirmed the tension in their relationship on The Talk saying that their most recent encounter was "awkward." As RadarOnline.com exclusively reported, LeAnn and her hubby Eddie Cibrian ran into his ex-wife and children at a tony Malibu restaurant Nobu and the confrontation was made for TV style drama.

After managing to avoid each other for most of the night, the new Mr. and Mrs. Cibrian stopped by The Real Housewives of Beverly Hill star's table on their way out of the restaurant to apparently say goodbye to the kids, who had been criss-crossing from table to table during dinner.

But instead of pleasantries being exchanged, Eddie and LeAnn were "confronted by Brandi who raised her voice and glass of wine at them," one eyewitness told Radar.

"It was so obnoxious that other people at the restaurant turned their heads to see what all the commotion was about."

LeAnn played a game called 'Rimes on the Record' with the ladies of The Talk where she addressed a series of reports and whether or not they were true or false.

As for the run-in with Brandi LeAnn was succinct.

"Awkward," she said when asked about the incident. She confirmed our story, saying "No wine was thrown. I'll leave it at that."

According to our eyewitness at the restaurant Brandi yelled at the couple as they left, saying: "Is that a hi or a bye?"

The Spitfire singer also address a slew of other reports on The Talk, saying that she is NOT pregnant, despite looking healthier and like she's put on a few pounds.

"I am not pregnant. I've been pregnant in tabloids like five or six times now. I should have had several children. I eat a hamburger and then all of the sudden I'm pregnant!

Is she doing a reality show?

"We have been in talks about a show…a unique show, it wouldn't be like a strict reality show with cameras following us around…people think they know all about our lives. We have been dabbling in that idea of something that would be unique."
Does anyone else suspect LeAnn (or Team LeAnn people) of being the source for Radar's reporting of the original incident at Nobu? As I said at the time, I have no doubt that Brandi said something rude or made a minor scene, I just question the whole idea that the whole restaurant was ZOMG scandalized by Brandi snarking on LeAnn. As for the continuing stories about LeAnn's faux-reality show… I'm starting to wonder if she and Eddie have gotten any interest whatsoever from any cable channel. I'll buy that LeAnn and Eddie have taken meetings and that they're actively shilling this BS, but I don't think anyone is interested.
Here's LeAnn's performance on The Talk. This song sucks: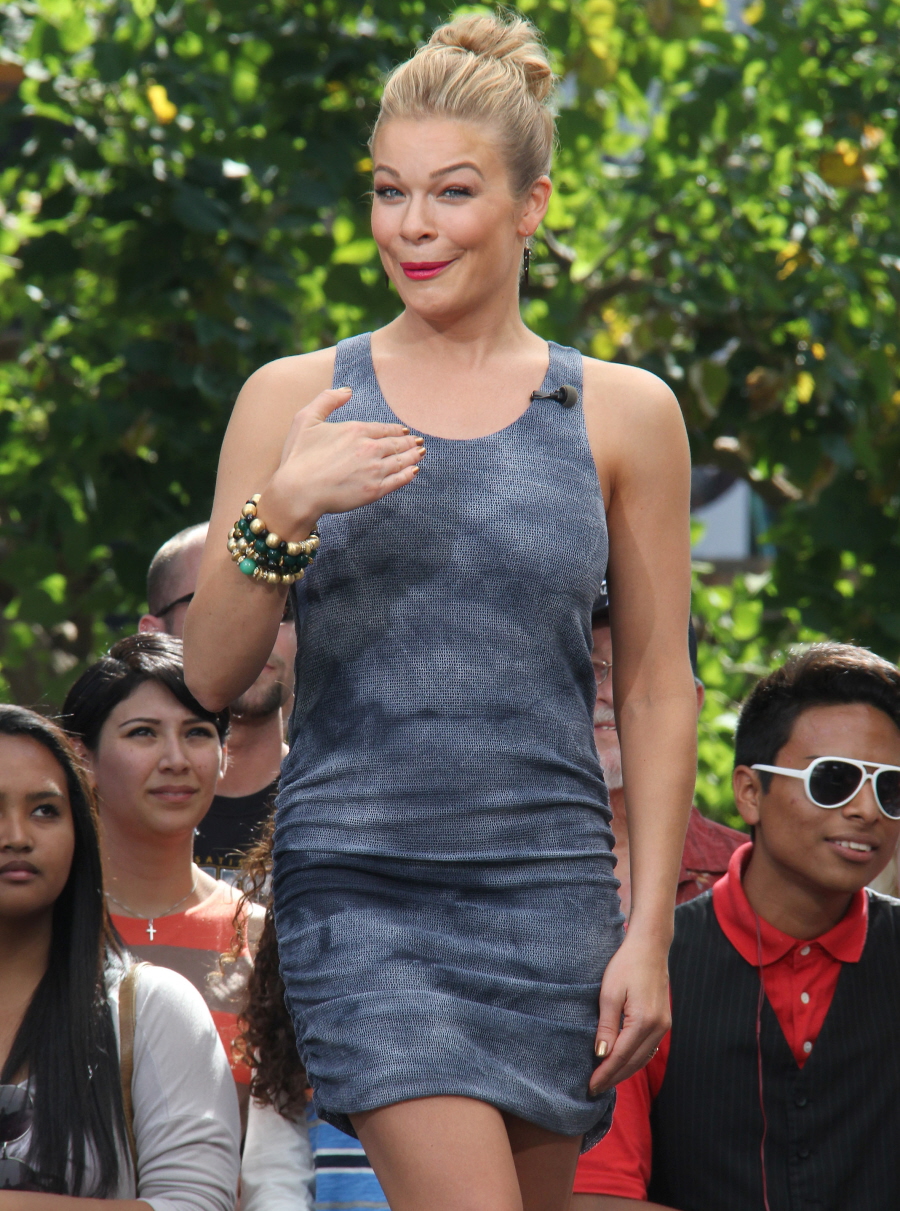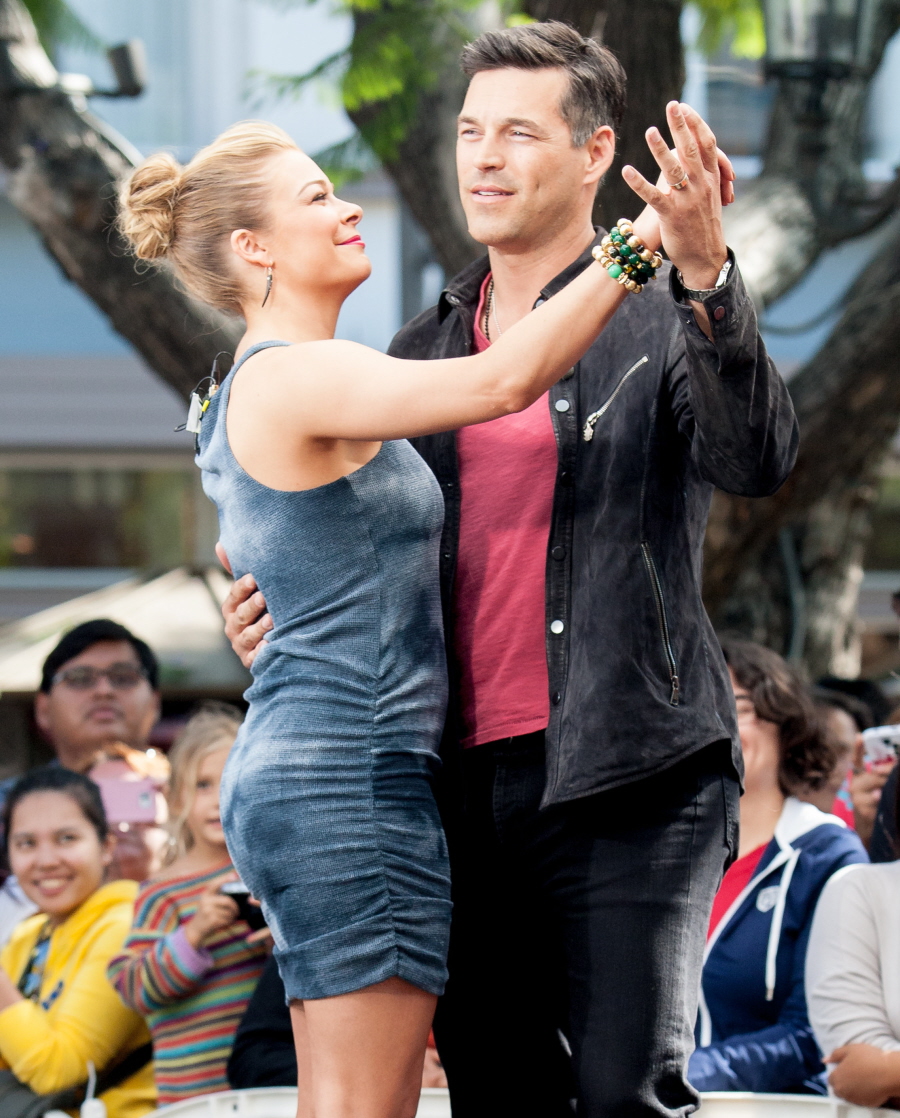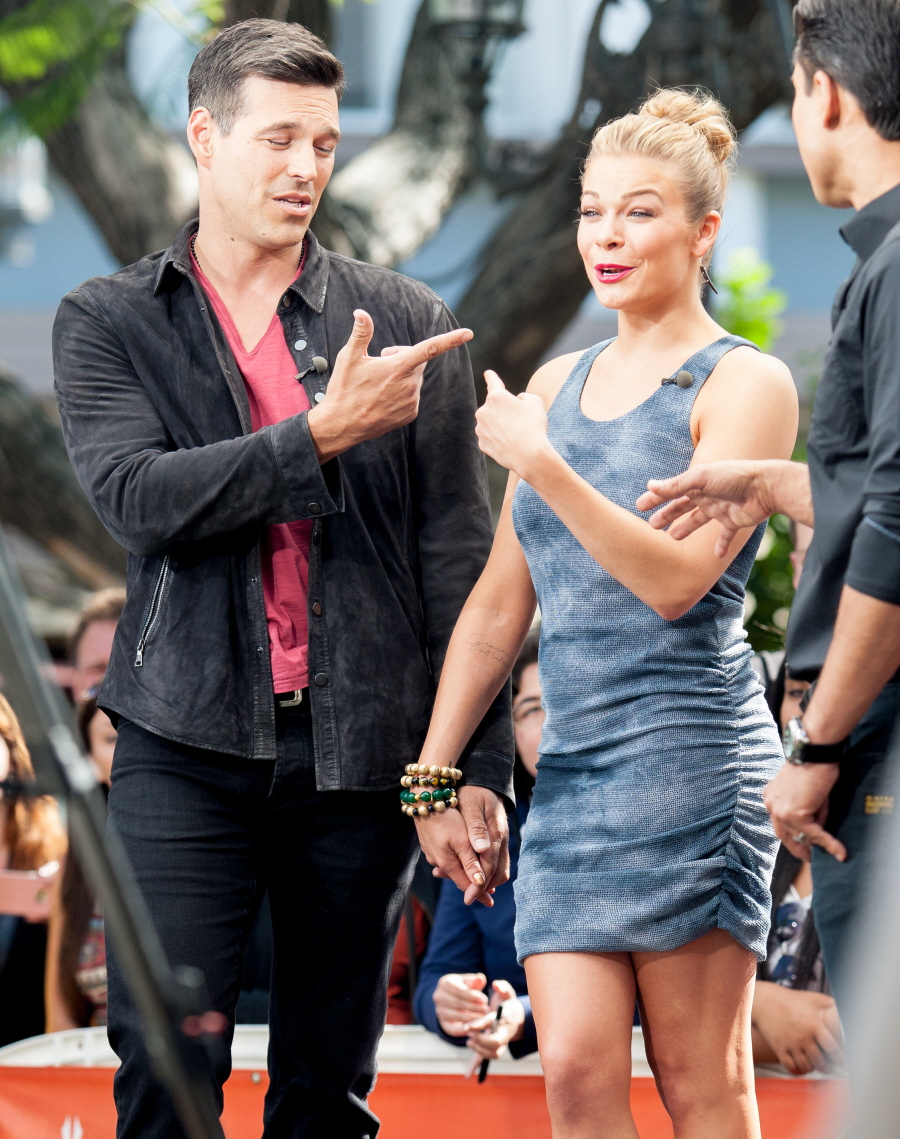 Photos courtesy of Fame/Flynet.