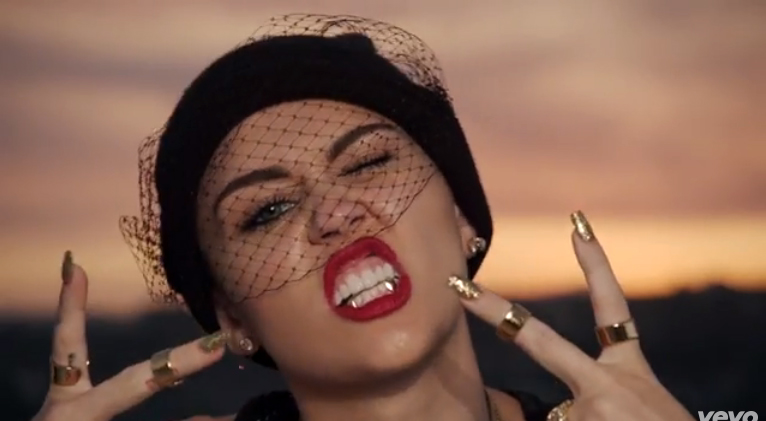 Miley Cyrus gave a new interview to the Toronto Sun, and it's mostly about her hair. I know, her hair! But we've all kind of stopped talking about Miley's drastic haircut from last year since she's been doing so many other attention-grabbing things like going grocery shopping in barely there outfits, twerking in a fuzzy diaper, and wearing a tacky grill. So I guess Miley wanted us to focus on the bigger picture again.
Miley talks about other stuff here too like her "We Can't Stop Video," which was of course both outrageous and cringeworthy. But in Miley's mind, it all comes back full circle to her hair, and she's very proud of being named #1 on the Maxim hot 100 with her ultra-short hair. This haircut was "life-changing," y'all. You know, I heard that term twice at the salon a few weeks ago while I was saying goodbye to my highlights (I had to pay for the last time to cover them up because I didn't want to end up with green hair) forever! We women take our own hair very seriously, and Miley is no exception: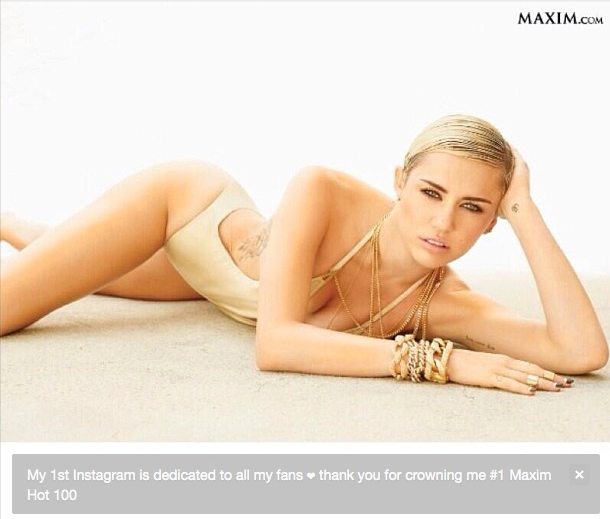 She's messing with all of us: "People don't realize actually how pun-ny it is when I'm doing things. They're like, 'It really feels like you can't stop.' 'It is!' … What is making my (new) record consistent is the fact that (the songs are) all different and that's where I am. I'm at a point where it's like I know who I am, but I'm know that I'm not finished figuring that out and I won't finished be until I'm in the dirt."

The "We Can't Stop" video: "People are watching like, 'Cute cat plays with yarn,' for three hours a lot more than they're watching anyone else's music video. And it's because it makes them happy, it makes them laugh, whatever. So I wanted my video to make people laugh 'cause I'm the first one to make jokes at myself. My godmother is Dolly Parton who is constantly making fun of herself. She's like, 'It takes a lot of money to look this cheap, honey.' … I wanted the video to be that kind of confident."

Her life-altering haircut: "No one would have planned a haircut to change my life. I didn't plan a haircut to change my life. I just cut my hair and then it really changed my life. There's something about having no hair that it screams being confident. And I think especially because people like to put people in a box, I mean the names I've been called since I cut my hair."

On name calling: "Everyone said I was a lesbian but I'm like, 'Being a lesbian isn't a bad thing. So if you think I look a lesbian, I'm not offended. You can call me much worse.' I've been called much worse. Being a lesbian is a compliment more than what else they call me."

The Maxim thing: "People think short hair, they think tom boy … and I've obviously done the opposite 'cause when I cut my hair, I did my first Maxim cover where I got No. 1 (in their annual hot list). And it wasn't about me being the sexiest. It was about the fans voting. But it's something I loved. I don't think I've ever seen a Maxim cover with a girl with short hair."
[From Toronto Sun]
Well, Miley does have a point. Maxim and its audience don't usually go for girls with short hair at all. I think, as far as celebrities go, Halle Berry and (on occasion) Rihanna are the only "sexy" famous females who have been labelled as such while sporting short locks. I really do get what Miley is saying about how her hair changed her life, but I think it's more of a matter of her feeling more like herself with short hair. Taking that plunge gave her the inner freedom to do what she wanted to do in other areas of her life … like, say, embarrassing herself with all of the twerking. But hey, more power to her.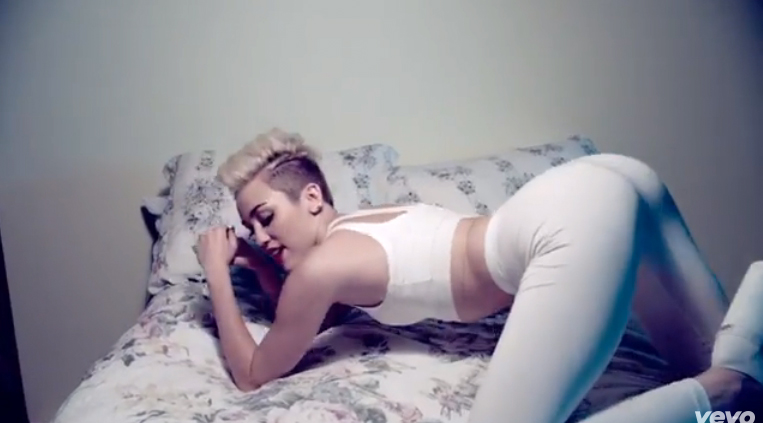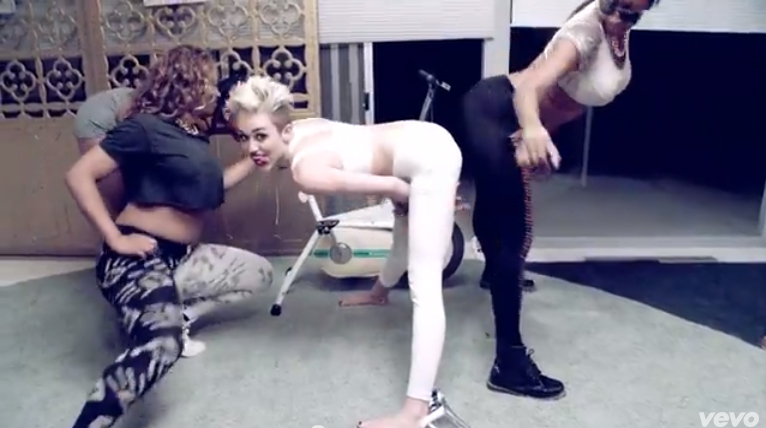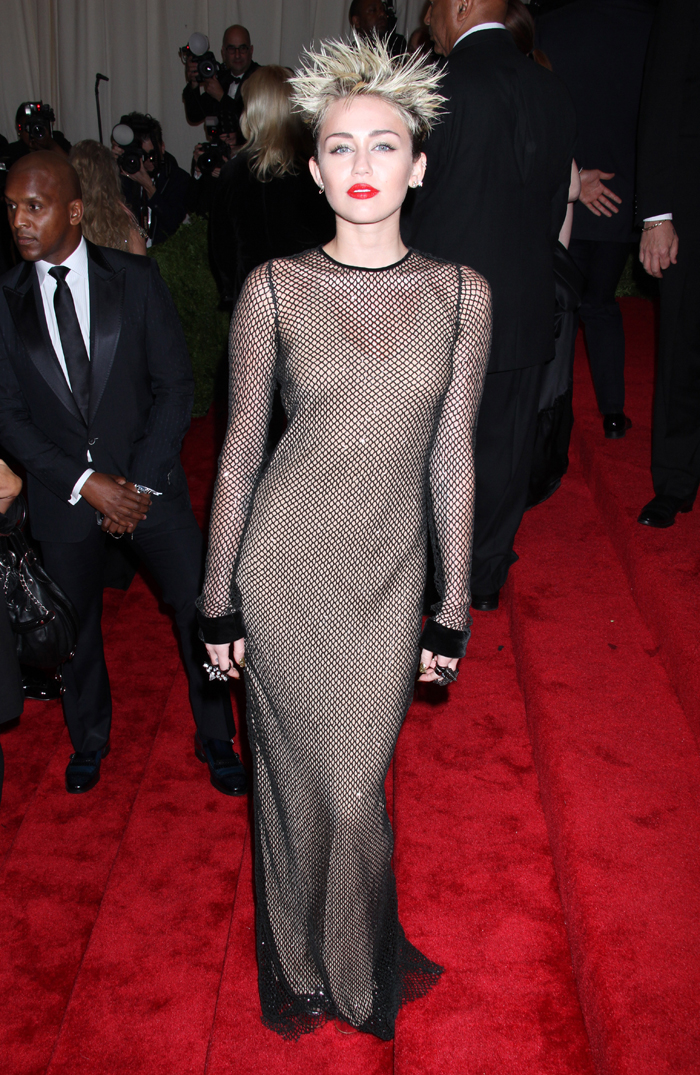 Screencaps courtesy of YouTube, photos courtesy of Maxim and WENN