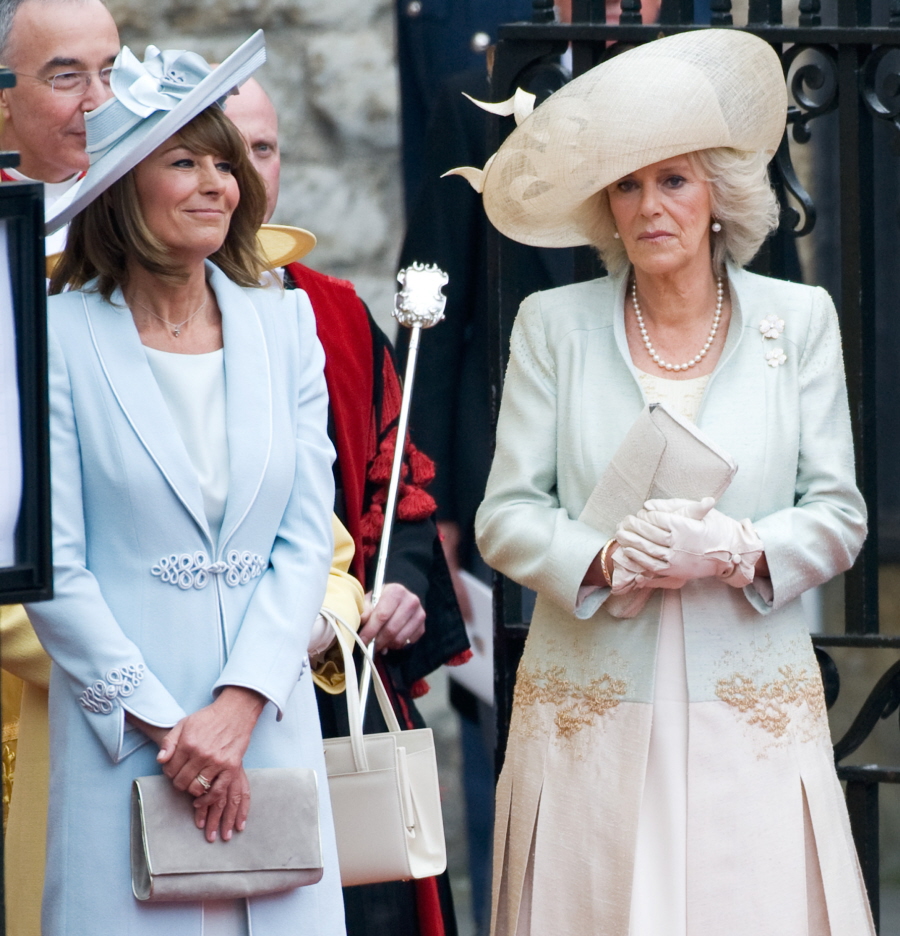 The American tabloids have been trying to find a scandalous angle on Duchess Kate for several years now. Personally, I think a more thorough tabloid investigation into Middleton finances would be an interesting place to start, and I really can't get enough of Kate's dodgy uncle Gary. I also think it would have been funny if the tabloids had gone harder on the "Prince Harry and Kate seem suspiciously close" route too. But no one ever takes my advice, so I end up reading a lot of stories about Kate fighting with the Queen, or William wanting Kate to be more like Pippa (as if), none of which is all that believable.
And then, magically, this Star Magazine story fell into my lap and I wonder why no tabloid ever made this catfight happen before. Instead of making Kate the central player in some (manufactured) drama, Kate is relegated to a bit part player in the larger conflict between… (wait for it)… her mother, Carole, and the Duchess of Cornwall, Camilla. I guess Camilla is Kate's step-mother-in-law. Kate is tight with her mom, obviously. And Kate is also close to Camilla. So what happens when Camilla and Carole are catfighting? So, as we await the birth of Baby Crumpets, let's all sit down and listen to this fascinating (and almost entirely BS) story about how the Duchess of Cornwall flat-out hates everything about Carole Middleton.
Duchess Kate is stuck in the middle of an all-out rivalry between a pair of grandmothers desperate for dominance. Kate's mom Carole and Camilla have been at each other's throats, leaving Kate feeling helpless and alone.

"Camilla and Carole have never liked each other, but the animosity between them has ramped up since Kate got pregnant," a palace insider tells Star. "Both think they have the greater right to be prime grandparent for the baby, and it's led to gigantic fights – often in front of Kate!"

Prince William's family may have accepted Kate as their own, but Camilla has no intention of extending Carole the same welcome – and wants to keep her low-class breeding as far away from the new heir.

"Camilla thinks Carole is tacky and common," says the insider. "She thinks that if Carole influences the baby it will end up picking up her terrible habits, like chewing gum at public events and being loud and pushy. Camilla is from the nobility herself and wants to teach the future ruler of England how to fit into that world, not Carole's world of party-planning companies and grasping greed."

Another source reveals that Carole has long been a thorn in the Queen's side.

"The royal family is completely embarrassed by Carole's behavior. She started demanding that everything be gratis the minute Kate started dating Prince William. She would call up the salon she went to at the time and say, 'Since my Kate is dating William, I wouldn't mind a little royal treatment.'"

She also started cultivating a rep as a momager-in-training. "Carole is pushing her other daughter, Pippa, to marry nobility as well. She's like the British version of Kris Jenner! The royals only tolerate her for Kate's sake."

Meanwhile, "Carole is well aware of Camilla's snobbery toward her but says she finds it rich that Camilla, who cheated on her husband with Prince Charles, thinks she would be a good role model. After all, this baby will be the grandchild of Princess Diana – the woman whose marriage and family Camilla destroyed. Carole says Camilla isn't even a blood relative to the baby and needs to back off."
[From Star Magazine, print edition]
Damn, Camilla is going to need to put ice on that BURN. Part of this I'll buy – mostly because I believe the English aristocracy is full of snobs who will write people off for chewing gum (I'm clutching my pearls as we speak). That being said, Carole Middleton IS rather vulgar and like the English version of Kris Jenner, and I wish more people would figure that out. As for Camilla… yeah… she should butt out. I guess she feels like she's helping Kate, but she's really not.
PS… Still no word on the royal baby this morning. The UK papers are FREAKING OUT though. They picked up my conspiracy theory that Kate may give birth in Berkshire, and sources now claim her due date is today, not last week. We'll see.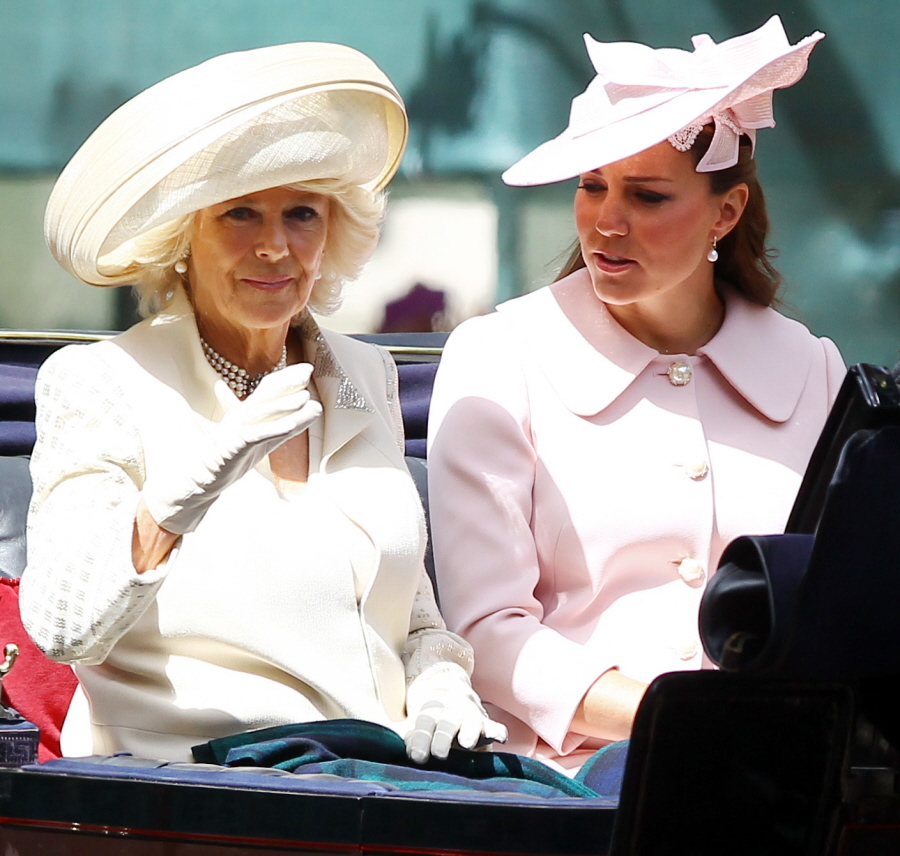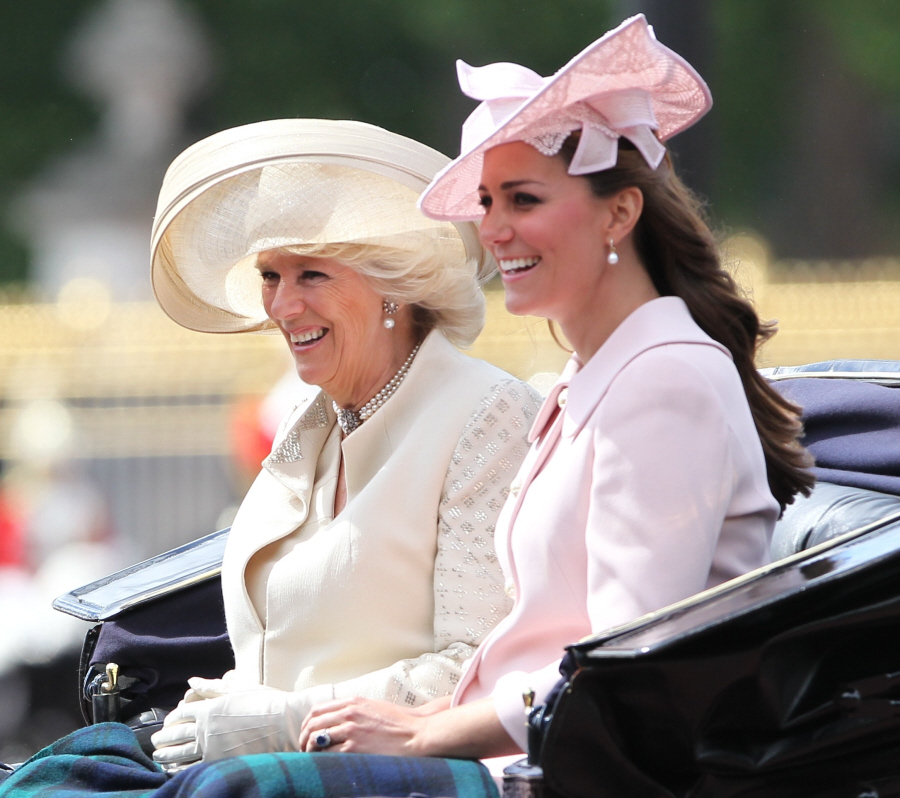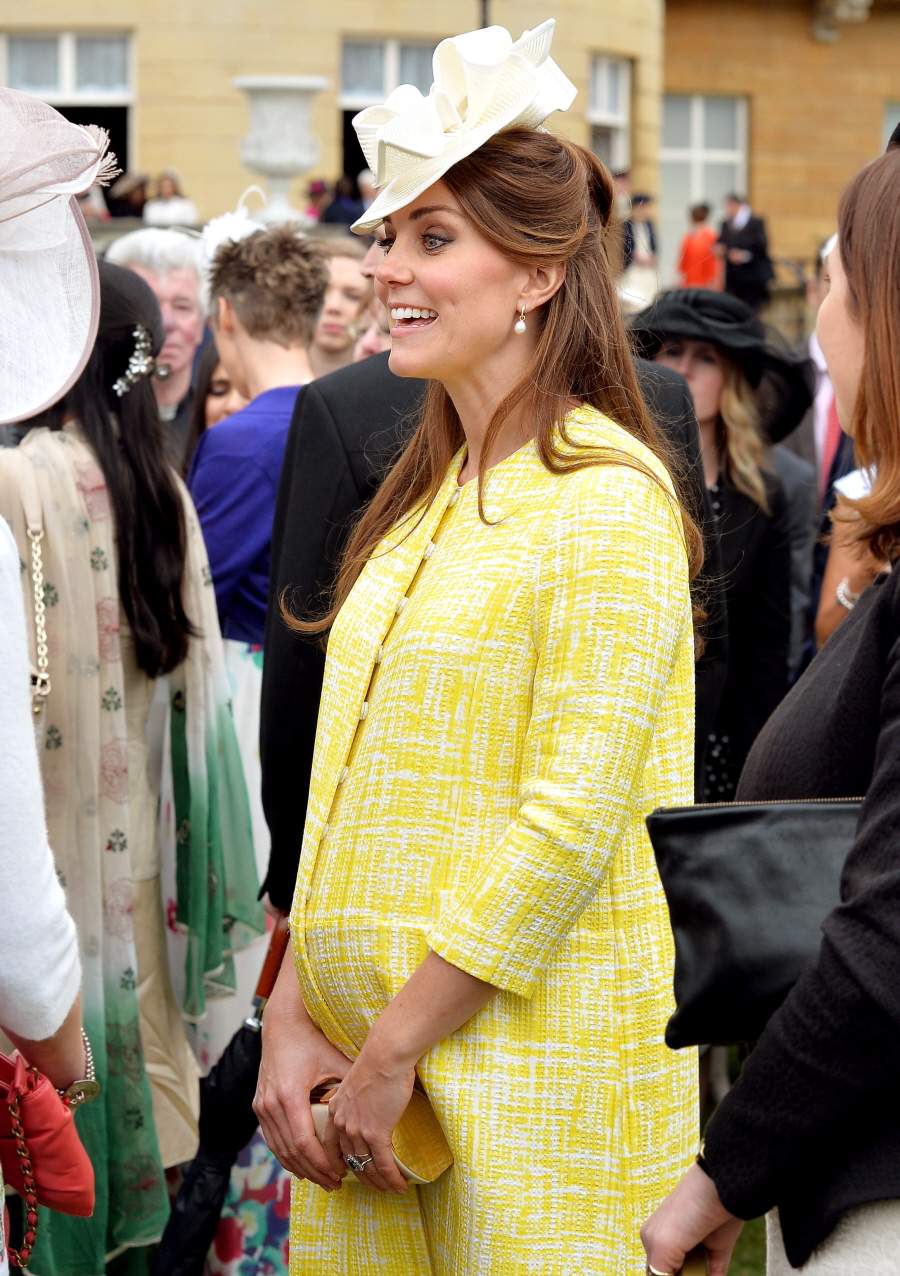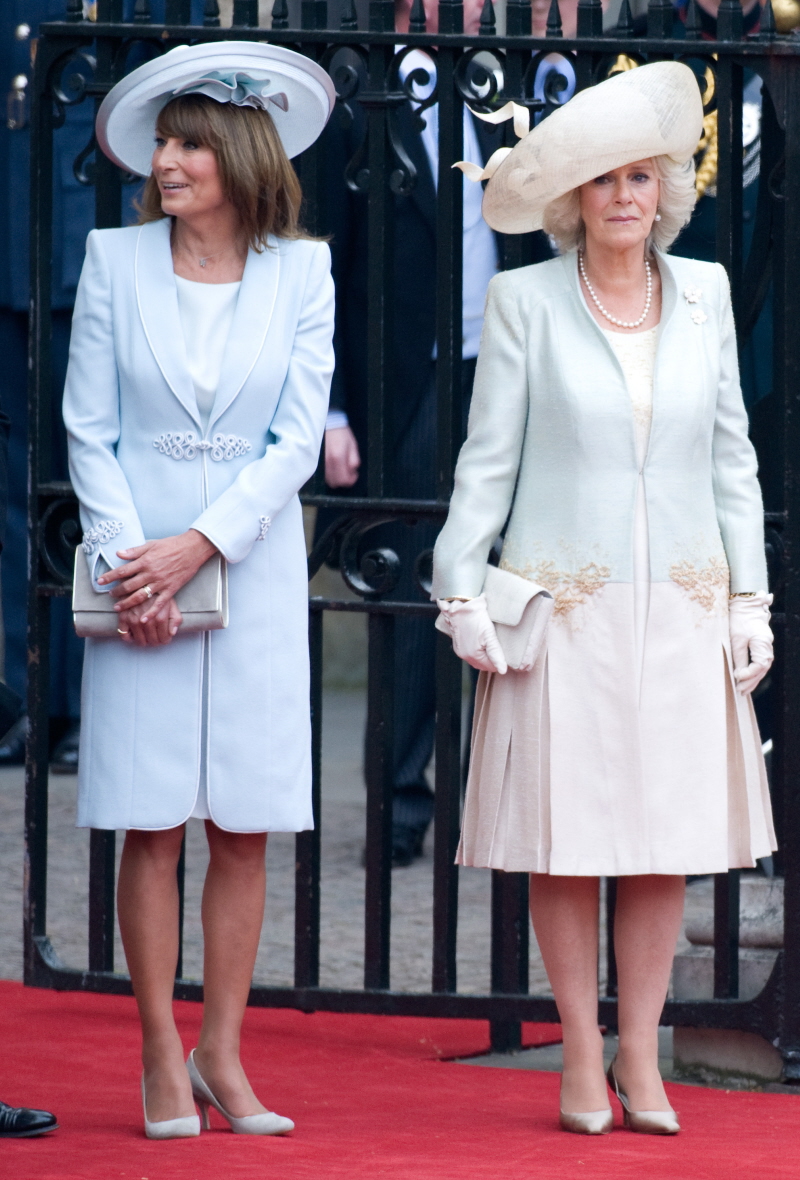 Photos courtesy of WENN.