If I wasn't being told by every media outlet that Kanye West instigated some kind of physical altercation with a paparazzo at LAX on Friday night, I would have thought something different was happening in these photos. It really looks like a paparazzo tried to rush and tackle Kanye and Kanye easily deflected the tackle, right? Right. But I guess there's an assault taking place here. It depends on what Kanye was doing with his hands. According to Radar, Kanye approached the pap and "shoved [him] to the ground, yelling at him" after the guy tried to take his photo. Kanye "grabbed his shoulders and punched him." Paramedics were called to the scene and now the paparazzo wants to press charges for what could be felony assault.
New dad Kanye West may be in trouble with the law. The Los Angeles Police Department has launched an investigation after West allegedly attacked videographer Daniel Ramos outside Los Angeles International Airport on Friday.

The altercation, caught on camera and posted on TMZ, took place after Ramos filmed the rapper and asked him questions as he walked out of the airport to a waiting car.

At one point in the video, an irritated West, 36, breaks his silence and accuses the paparazzo of trying to provoke him. "You're trying to get me in trouble so I have to pay you, like, $250,000," West says in the footage. He then appears to lunge at Ramos.

"Kanye hates when the paparazzi speaks to him," a photographer source tells PEOPLE. "He got very annoyed with the videographer and lost it."

According to police Sergeant Belinda L. Nettles, paramedics responded and transported Ramos to a local hospital for medical attention. The extent of his injuries is unknown.

"A police report was taken by the Los Angeles Police Department and the investigation is ongoing," Nettles said in a statement to PEOPLE.

Although TMZ reports that police will refer the case to the D.A. as a felony attempted robbery (a more serious charge) rather than a battery case, Officer Sara Faden tells PEOPLE, "We can confirm that our detectives are handling the case, however, we're not sure if a misdemeanor or felony charge will be filed. The charge will determine if it goes to the City Attorney or D.A.'s office."

West's rep could not be reached for comment.

Ramos is no stranger to quarreling with celebrities. In 2007 Britney Spears bashed his SUV with an umbrella after he pursued and photographed her.
Not only did Kanye strike the pap, he also tried to take the guy's camera. Which is a whole other possible charge for "attempted robbery". TMZ's law enforcement sources say Ramos has been interviewed by cops and they confirm he did suffer injuries from the attack. TMZ also says, "Cops will refer the case to the D.A. as a felony attempted robbery and not a battery case. The routine is to go after the suspect for the most serious charge."
Oh, there's video too. Of course there is. The paparazzo sounds like such a douche. Not that he deserved to be punched or whatever, I'm just saying that it's not like Kanye just punched some random dude for no reason. As Kanye says before he punched the guy, the dude IS trying to provoke him.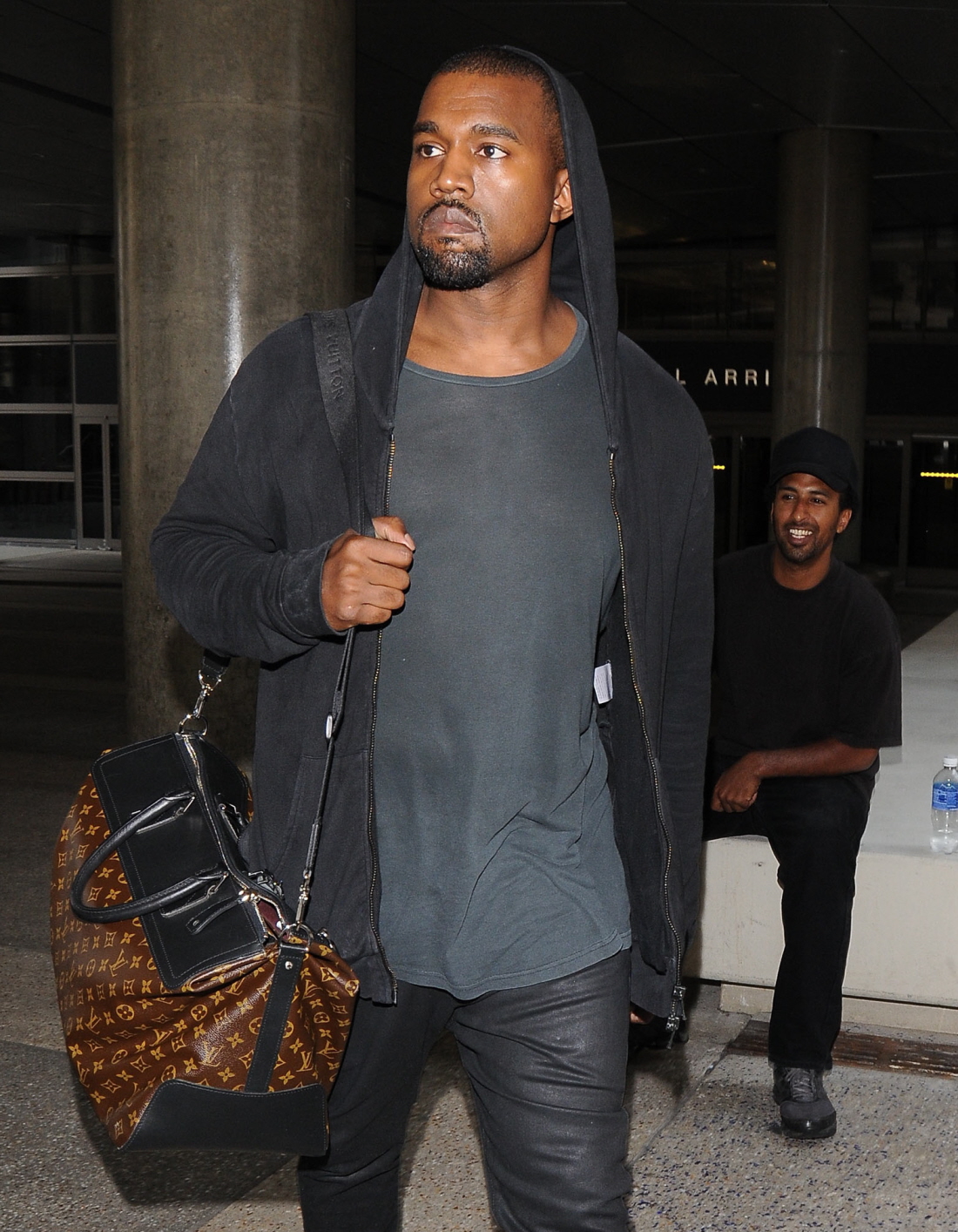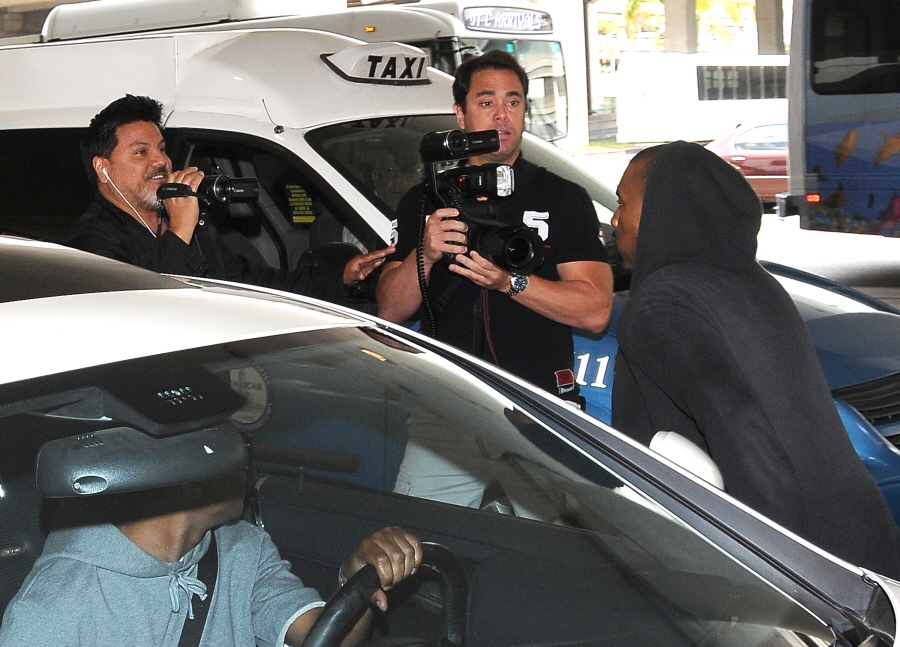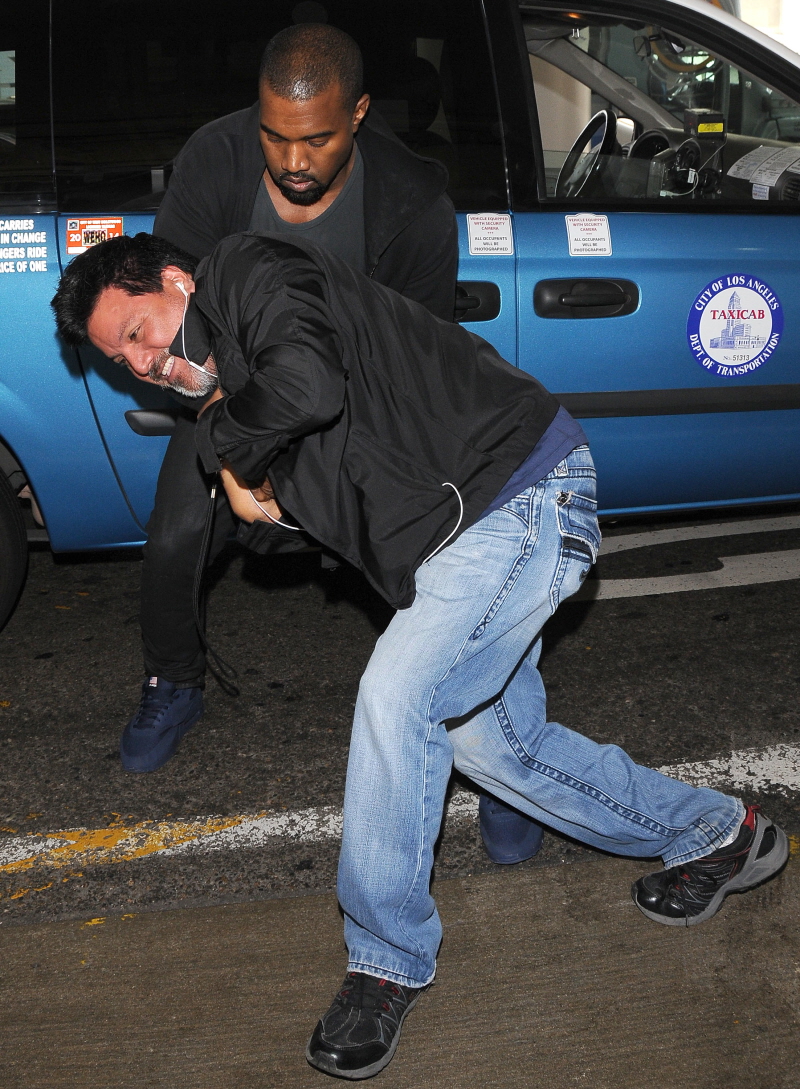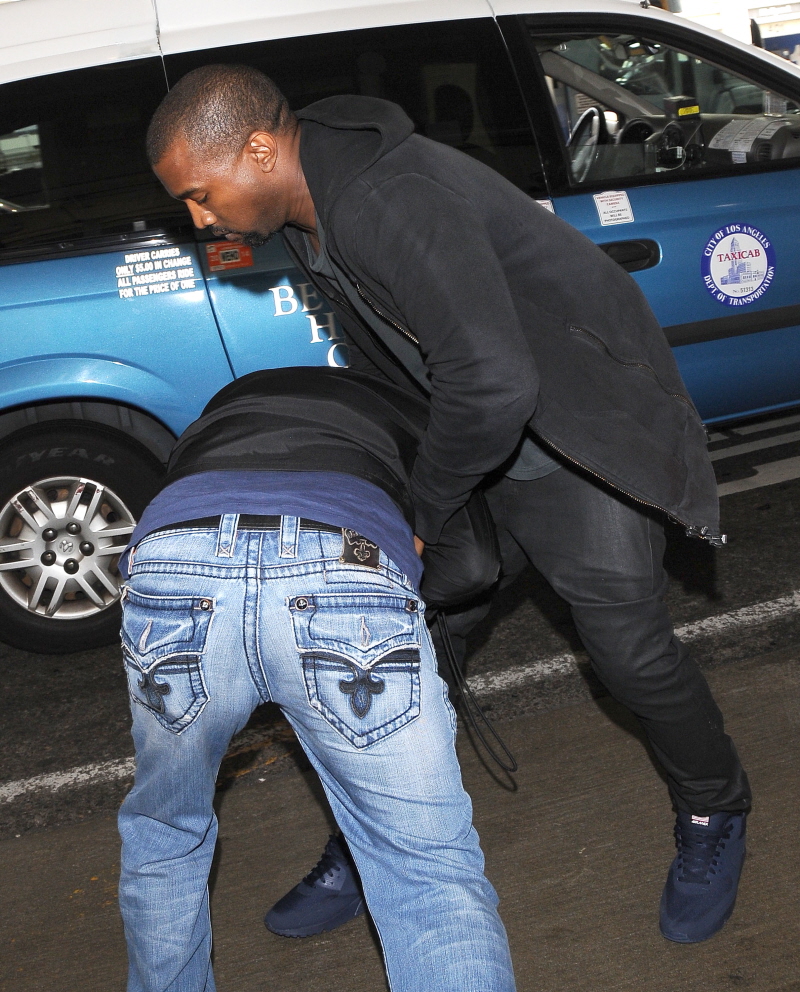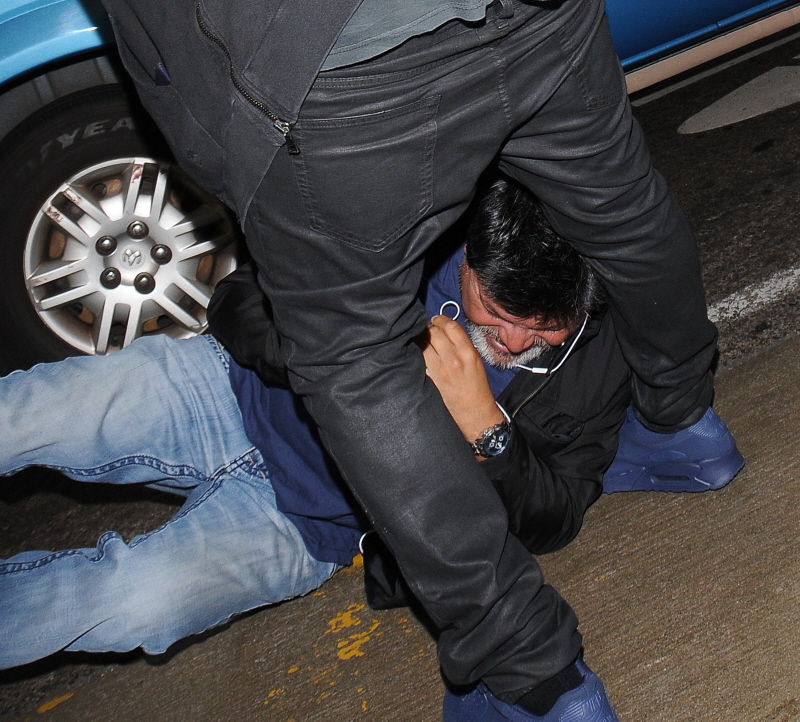 Photos courtesy of Fame/Flynet.